The city of Houston's Parks and Recreation director will be making a switch to College Station, bringing more than 40 years of expertise into the role.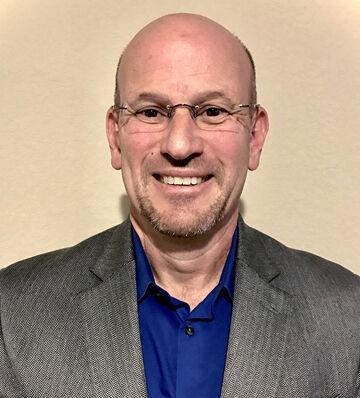 Steve Wright, 57, has been with the city of Houston for three years. Before taking that position, he was with the YMCA of Greater Houston for seven years, according to a College Station press release. Other roles he has held include CEO and COO of places such as Gold's Gym, World Gym and Mavericks Health Centers. 
David Schmitz retired from the position of College Station Parks and Recreation director in July, leaving Assistant Director of Parks Kelly Kelbly to fill the position in an interim capacity since then. 
The end of December will mark the start of Wright's time working for College Station. He said he currently lives in Montgomery and will commute for a while until he and his wife, Jodi, move to Aggieland. 
There were multiple factors that helped prompt the job change, Wright said in a Friday interview, including the fact that he believes College Station is at the beginning of a "very steep" growth curve. Wright said he sees a lot of opportunity in the area as the city and the entire field of parks and recreation evolves. 
Additionally, he said building personal relationships when serving a city as large as Houston is challenging. 
"As my wife and I are transitioning to the next stage of our life, we're looking for the opportunity to really connect to a community," he said.
Wright is trading a department with a $78 million budget and 800 employees for one with a $10.4 million budget. In Houston, he oversaw 380 parks, compared to College Station's 54 developed and nine undeveloped parks. In Houston, Wright is in charge of 61 community centers, 38 swimming pools and several other courts, courses, fields and programs. 
In College Station, he will be responsible for operating places including an amphitheater, two senior centers, a recreation center, two pools, a public library and two cemeteries. 
The knowledge and experience that Wright is bringing to the local community is impressive, Interim City Manager Jeff Capps said in the release, where he also thanked Kelbly for her service as interim director. 
"We feel strongly that he'll be a great addition to our College Station team and we look forward to Jodi and him becoming a part of this great community," Capps said.
Wright is stepping into the new job following across the board budget cuts that were implemented due to the COVID-19 pandemic. The challenges are not uncharted territory for Wright, as he said that Houston was also making adjustments internally in response to the pandemic. He found that the situation helped him find ways to evolve and in many cases create collaborative relationships.
This upcoming chance to be connected with the College Station community is one that Wright said he is looking forward to. 
"We were really looking for the right fit, the right opportunity that allowed us to be part of the community, but also be able to bring some of these different ideas and diversity that my career has brought me over to the city of College Station," he said. "I think the combination of that with the progressive leadership style is going to be quite a fun run for all of us at the city of College Station."