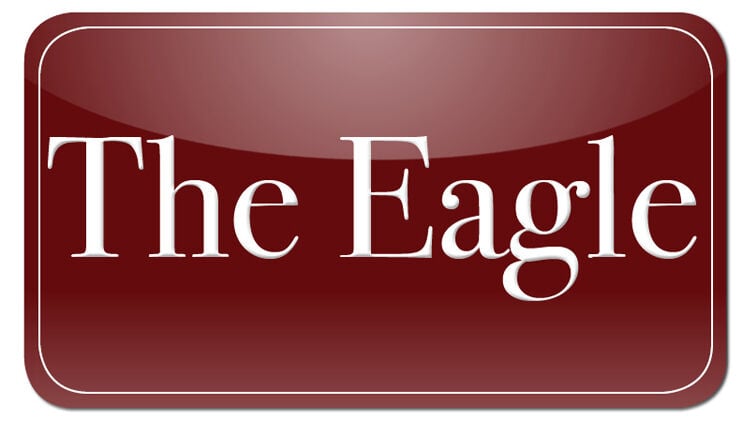 The housing market in Bryan-College Station is experiencing a slow decline in supply as demand for homes grow, which in turn is causing prices to increase, according to Luis Torres, a research economist at the Texas Real Estate Research Center at Texas A&M.
Torres said the COVID-19 pandemic has increased pressure for home ownership because there was a shift and increase in the preference of households to own a home.
"I think that was due to the changing environment and working landscape," he said. "Now what happened is we don't have to go to the office every day or commute, and that hybrid work environment [is where] families are saying they need a bigger house, because now [they] need the space in the house."
Torres said home prices in Austin are up 30 percent over last year; Dallas-Fort Worth, 20 percent; and Houston and San Antonio, 18 percent.
"Those growth levels are not sustainable," he said.
However, higher prices are staying even if the market is slowing down, he said.
"Housing prices in regions where there is high economic growth and people want to live there, it is really difficult for those prices to come down," he said. "Once you pay a certain price for a home, people want to live in those areas, so the prices will increase at a slower rate."
Torres said he expects mortgage rates to increase because of high inflation.
"The inflation [as of Wednesday] was reported at 7%," he said. "That should alleviate some of the price pressure and the demand is going to be a little bit weaker, and we are going to go back to more sustainable levels of price growth we saw in the housing market in Texas.
"If you want to buy a house, keep an eye on mortgage rates and interest rates. I would expect for 2023 that the market will be back into a more normal housing market, and if the economy continues to grow we should see a more normal market that we saw before the pandemic."
Jodi Warner, the president of the BCS Multiple Listing Service with the Regional Association of Realtors, said the housing market is very strong.
"I don't know by any means there is a decline so much as there is an incredible demand for houses," said Warner, a real estate agent and broker associate with Century 21 Beal. "Since the crisis of 2008, we have had a slower tendency to build and here in BCS and College Station ISD, we have different amounts of land that is buildable and that is a limiting factor as well as development costs. Overall, we are doing fairly well to keep up and we definitely need more houses."
Warner said supply and demand has been crazy with the pandemic, but overall they have experienced steady growth.
"The normal markets for us in 2019, we closed out 21 properties at a value of $1 million or more. In 2020, we closed out 25 properties at a value of $1 million or more. In 2021, we closed out 94 properties at a value of $1 million or more," she said.
The values have increased as well as the number of homes selling increased, Warner said. However, with the demand being so high, that has affected the number of houses on the market.
"We don't have inventory sitting on the shelf. Houses are kind of like products at the grocery store right now, you have to pick from what's there," she said.
Jimmy Pitman, owner of Pitman Custom Homes and a board member of the Greater Brazos Valley Builders Association, said a lack of labor has affected the length of time it takes to build a home.
"The time it takes us to build a house has increased quite a bit," he said. "In the last several weeks, we have experienced a shortage of labor due to people, trades, suppliers and pretty much everyone in the whole process. We are running on skeleton crews because team members are home sick or being cautious of being around other people if they have symptoms of being sick."
Shortages of certain materials used to build homes is also an issue, according to Pitman.
"Pre-pandemic we could just order and have it on site, now we are ordering weeks in advance," he said. "It used to take two weeks to have windows delivered; now it is taking 10 to 12 weeks for an order to arrive."
Jim Gaines, a research economist at the Texas Real Estate Research Center, said the seller's market is in good shape.
"Anytime that the demand is exceeding the supply, which it still is, then it is considered a good time to sell and it is considered a seller's market," he said. "The demand has been so strong that for the really good properties, or the ones in the right neighborhoods, there have been multiple offers. People are able to sell their house and sometimes, not all the time, they can sell it for more than what they listed it for. You should be able to sell the property reasonably quickly and for a very good price, much more than you would have sold it for one or two years ago."
To search housing reports or housing activity through the Texas Real Estate Research Center at Texas A&M, visit recenter.tamu.edu.