After about a year deployed in the Middle East, College Station City Manager Bryan Woods is settling back into his role in the Brazos Valley, grateful for the support he received through the process and looking ahead at major city projects.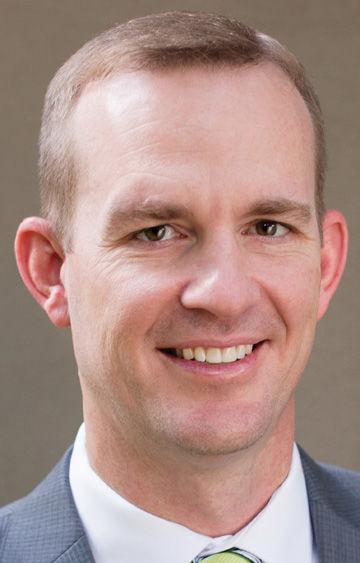 While deployed with the U.S. Navy reserve, Woods said he worked with a task force in support of Operation Inherent Resolve. As a Civil Engineering Corps officer, Woods was a task force engineer assigned to oversee base construction or maintenance and other construction projects. Operation Inherent Resolve is a combined joint task force that works with regional partners to militarily defeat ISIS, according to the Department of Defense website. 
Woods returned to town early in April and was back at work by the middle of the month after spending a couple of weeks with his wife and children.
Now, Woods is focused on the upcoming fiscal year budget, the city's tourism and economic development efforts and the new city hall building that is under construction, among other items. 
The city employees, council and Woods' family were all supportive and helpful in making the transition back into the city manager role easier, he said, but even so it has been difficult in many ways. Woods said he is glad to finally start feeling like he is really getting into the swing of things again. 
"You come back, and you want to be right back in it," Woods said. "You recognize the office and the people, but you also realize that there's a lot that you've missed, and on top of that, everyone else has gone through their own kind of crazy year. So you're trying to navigate that on top of the fact that you have to get used to being back in a completely different environment. It was challenging. It's still a challenge, and it will be for a while."
The hardships, Woods said, gave him an even greater appreciation for the people who have served for years.  
In Woods' absence, Deputy City Manager Jeff Capps served as interim city manager. Woods said that he was talking with Capps and others four or five times every week to keep up with city happenings and discuss items like where the city was going long term. Overall, Woods said he felt "very plugged in." 
Woods said that while he was gone, final decisions were up to Capps, even if he had consulted with Woods on matters. Woods praised Capps and several others within the city for their work this past year. 
Since city council meetings were held virtually for most of the year due to the COVID-19 pandemic, Woods was able to make time to watch and chime in periodically, despite the meetings falling in the middle of the night where he was. 
Each year, the budget cycle starts in the spring, then there are budget workshops and public hearings in July and August. The budget is adopted in August.
Due to several factors caused by the pandemic, the council last year adopted a $312.6 million budget — a $28.5 million decrease from the FY20 adopted budget. Woods said that he doesn't think such drastic measures will be necessary this year and said he hopes things will be normal from residents' and businesses' perspectives. Even so, he said precautions will still need to be taken. 
"We know that things are getting better," Woods said. "We've done a good job up to this point, but we still don't have a really clear picture as to what this next year will look like. So it's about trying to do a good job of planning for that, and also being in a position to adjust to what I hope are good things to come, but also just whatever comes of this next year, because it's certainly not back to business as usual." 
The new city hall building that is being built right next to the current one on Texas Avenue was in its early stages of construction when Woods left but is now taking shape. Woods said weather permitting, the city employees should be moving into the new space by the end of the year. The supply chain has been strained for the construction industry as a whole, Woods said, making getting materials more difficult. But since the construction had started ahead of those problems, he added that the project has not been as severely impacted as other places were. 
A couple of months after city employees move buildings, he said the current city hall will be torn down and the space will be renovated as open space that can be usable for other activities.  
The city is also worked toward renovating the nearby city-owned building at 1207 Texas Ave., which is currently home to the Human Resources Facilities Maintenance Division. The space will house a visitor center and the city's Economic Development Department, which includes its tourism division. Woods said that there isn't a timeline for that project yet, but said he hopes that it could be used soon after city employees have started working out of the new city hall. 
Tourism and economic development will be a major focus in the coming months, Woods said, adding that he is excited that it is in-house and that there will be a specific building nearby for employees pursuing those efforts. 
Woods said that he "can't imagine a place that could be more supportive" and that he wants to serve as city manager "as long as the community will have me," noting also that he believes the city can overcome anything now that he has watched it getting through the pandemic. 
"I'm excited to be back," he said. "It's good to be home. But I'm also really excited to see where things go. I think there's going to be a lot more good debates about what we want to do, but on the side of 'What are we going to do now that things are working the way we want? And how do we make it even better,' instead of 'How do we deal with these incredible challenges?' "