Brazos Valley lawmakers reflected on the end of the 87th Texas Legislative Session in media interviews this week. Election reforms, gun rights legislation and the potential topics of an expected special session were among the issues dominating headlines in the session's final days.
On Sunday night, Democrats in the Texas House walked out to break quorum after several hours of debate and effectively killed Senate Bill 7, the much-scrutinized elections bill that would increase restrictions on mail-in voting, early voting hours and drive-thru voting options. Democratic leaders have argued that the bill would serve as a form of voter suppression, particularly of people of color. Republicans have said the goal of the legislation is to strengthen election integrity.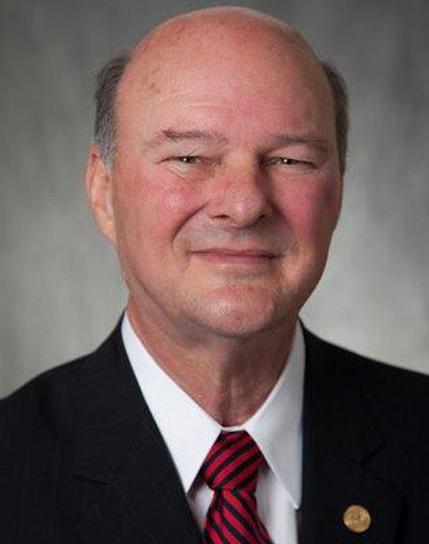 Texas Rep. John Raney, a Republican who represents Bryan-College Station, said he has no intent to make it harder to vote. In a phone interview with The Eagle, Raney said his preference would be to split the bill's provisions into separate items and said his primary focus is ensuring ballot security for mailed ballots.
House Speaker Dade Phelan similarly outlined a preference to break up the election legislation into smaller pieces, according to reporting from the Texas Tribune.
"The wording that people are using is somewhat disturbing. I don't feel like I'm trying to intimidate voters or suppress voting in any way. I think voting is an important thing, and I'd like to encourage people to do it," Raney said. "At the same time, I would like to make sure that those who are casting that vote are registered voters. The area that is most concern is how to protect that mail-in ballot and make sure that it's cast by the person who's supposed to cast it."
Raney, who represents much of Bryan-College Station, said he is proud of Brazos County's voting process, which has not had issues with fraud or security. Election experts nationwide have said there is no evidence of widespread election fraud. Raney also said he happy with the current length of the early voting period.
"I don't think there's a single Republican that's out there saying, 'Well, let's go suppress voters.' I don't think that's at all the case. What we're trying to do — in my case and, I think, in most cases — is just to try and make sure the ballot is accurate," Raney said.
Gov. Greg Abbott vowed this week to veto the section of the state budget that funds the legislature after the Democrats' walkout, tweeting, "No pay for those who abandon their responsibilities." Abbott said election-related issues will be brought up in an upcoming special session, of which the governor controls the agenda.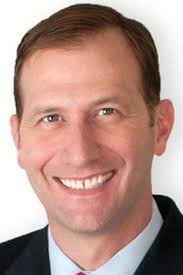 In an appearance on WTAW radio on Thursday, Texas Sen. Charles Schwertner said he would have called a special session "the very next day" after the regular session finished, and that he hopes Abbott calls a special session "sooner rather than later." Schwertner, a Republican who represents part or all of 10 counties in central and east central Texas, noted that a special session later in the year will be necessary for redistricting.
"I think it's important to do from the standpoint of voter integrity. Other states have done it. I know the governor wants it. I know we in the Senate and the House want it. We just need people to show up to work to get it done," Schwertner said.

Texas Rep. Kyle Kacal, who represents the predominantly rural District 12, said in an interview on KBTX-TV on Tuesday that he believes it is possible to move toward legislation that encourages high voter turnout while also ensuring safe elections.
"We can do both," Kacal said. "Let's hope that cool heads will prevail and that we can find a bill that everyone can live with. We have to. We must have an election we can have faith in, that has integrity, and is fair to all."
In the interview, Raney also said he was happy that House Bill 1694, which creates drug overdose "Good Samaritan" protections in the state, passed both legislative chambers. He said Abbott has said he will sign the bill, which creates a defense from prosecution for anyone who calls emergency responders to aid someone who appears to have overdosed.
"I'm real proud of that. It came to me from college students here at A&M last session, and I'm glad we passed it," Raney said.
The legislature also approved House Bill 1694, which gives Brazos County voters the opportunity to vote on whether the county's commissioners may enact a $10 fee that would provide funding for the recently created Regional Mobility Authority.
Raney voted for House Bill 1927, which would remove the requirement that Texas residents have a license to carry handguns. Both chambers approved the legislation, mostly along party lines, and Abbott has said he will sign the bill.
"I think it is a bill that is the strongest bill I've seen in my legislative career regarding the rights of our Second Amendment," Schwertner, the bill's Senate sponsor, said on the floor Monday.
According to reporting from the Texas Tribune, leaders from both chambers reached a compromise last weekend to address concerns from law enforcement leaders in the state.
"We made that bill a whole lot better than what it had been in the past," Raney said Tuesday.