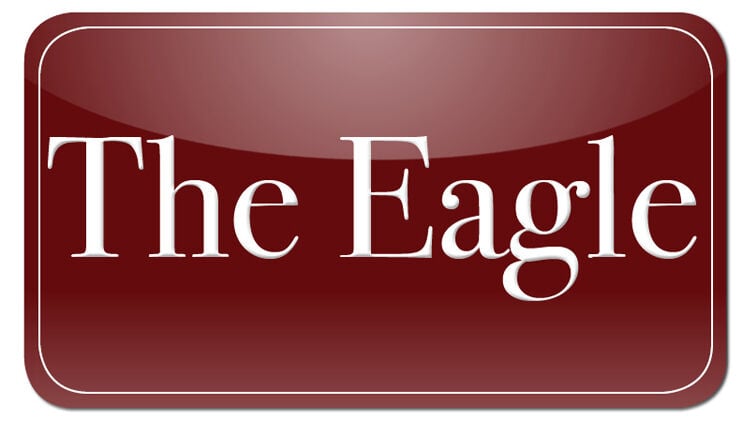 As subfreezing temperatures plunged Texas into a power crisis last week, inmates and officers at prisons and jails throughout the state suffered through harsh and often unsanitary environments.
Broken windows and holes in walls let frigid air into unheated cells, extra blankets were quickly taken away, food servings were meager, and unflushable toilets overfilled in dorms stuffed with more than 60 men, inmates and their loved ones reported. Corrections officers were kept at the units for days without going home.
The Federal Prison Camp in Bryan was so cold that Kelly Wander said she could see daughter Melissa Dunigan's breath during a video call on Feb. 13. 
"In my heart, it's inhumane," Wander said in a Friday evening interview with The Eagle. 
The facility's cold temperature is an issue Wander said Dunigan has mentioned over the past several weeks. Wander said Dunigan told her that she often goes to bed shivering. 
"All of them are trying," Wander said of the prison camp inmates. "I'm not saying they're perfect. I mean, they're there for a reason. But they're not there to be cold."
This past week, the Bryan facility twice declined an interview with The Eagle but said that FPC Bryan has maintained power and water without interruption throughout the recent weather events. 
"The heat was adjusted, and the inmates were provided extra blankets to keep warm," a statement sent via email reads. But the facility did not answer questions about what temperatures inmates are being housed in, or respond to a request for clarification on what was meant by "adjusted."
Wander said Dunigan has talked about inmates receiving extra blankets, but also has said that some blankets are used to soak up moisture dripping off of icy windows. 
Mary Jane, whose first name only is used because she fears retaliation against a prisoner, told The Eagle on Saturday a loved one in the FPC Bryan talks about the facility being so cold that there is ice on the inside of the windows.
Saturday evening, Wander said she had a video call with her daughter, in which Dunigan said the improving weather conditions helped the facility to be a bit warmer.
About a third of the state's nearly 100 prison units had lost power earlier this week, and the same amount of Texas Department of Criminal Justice lockups had low or no running water Thursday morning, according to agency spokesman Jeremy Desel. But he said all the facilities that lost power still ran on backup power, though generators don't always run heating systems. Water tankers were also prestaged in areas expected to have water issues, and all units had bottled water, Desel said.
By Thursday afternoon, he said two prison units were without power and relying on generators, and 10 continued to have water issues.
On Feb. 14, temperatures across the state began to plunge as a winter storm crossed through Texas. As demand for power and heat rose, unregulated supply sources failed during the snow and ice storm. The energy grid operator for most of Texas forced major, days-long power shutdowns to keep the entire grid from failing. 
On Friday, the state's grid operator announced a return to normal conditions but said there were still outages across Texas due largely to problems caused by inclement weather. 
"Most of them are so cold that their bodies are numb," said Nichole, whose husband is a prisoner at the Clemens Unit in Brazoria County. "A lot of them fear to fall asleep because they think they're going to freeze. They don't think they're going to wake up."
The Tribune is not using her last name because she fears retaliation against her husband.
With power failures and often impassable roadways, officers in jails and prisons were kept at lockups for days.
After days of working, employees were told they would lose their jobs if they left to check on their families or get necessary supplies, said Jeff Ormsby, the executive director of Texas prisons' American Federation of State, County and Municipal Employees branch. Desel said officers on site at some prisons were asked to stay to protect the safety and security of the prisons. He added that is normal in emergency situations and that everyone is compensated for their work and "ensured adequate break and rest time."
In jails and prisons, as was the case across the state, a lack of power and heat for days led to a water shortage.
By Thursday, Jason Spencer, a spokesperson for the Harris County Sheriff's Office, said the plumbing was the main issue. Though the two jail buildings that held most of the county's roughly 9,000 inmates had some low-pressure water, the third building couldn't flush toilets Thursday morning. Aside from water failures, power has gone in and out, but generators have been used as backup power sources. Spencer said public works was making it a priority.
Jails and prisons throughout the state are also dealing with rationed food and delays in medicine or other health care, according to Krish Gundu, executive director of the Texas Jail Project, an inmate advocacy group. She has spoken with inmates in numerous Texas jails this week to assess problems in different counties.
---
Texas Tribune article by Jolie McCullough. Eagle reporter Megan Rodriguez contributed to this report.