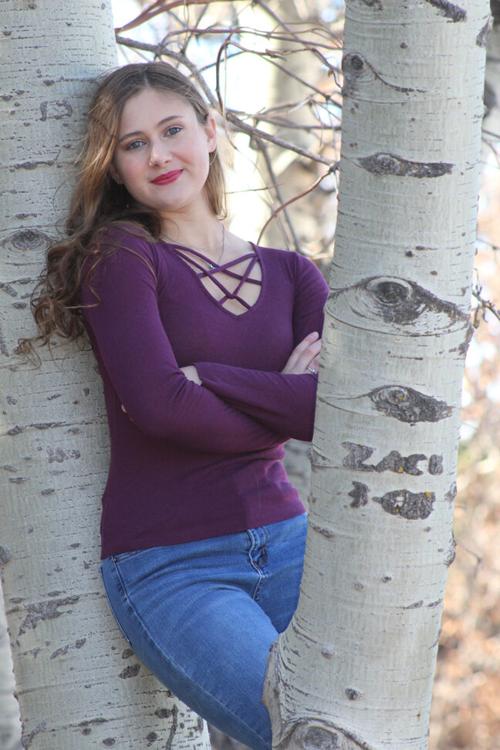 Franklin High School senior Autumn Rachui, the daughter of a fourth-generation farmer and rancher, grew up around animals on her family's 300-acre farm in Franklin and joined 4-H as soon as she was old enough.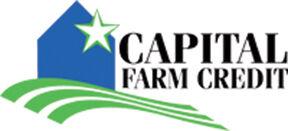 She started by showing pigs and rabbits and then turned her attention to horses, goats and lambs. At first it was just fun because she could be around animals and compete, but then she learned more about the industry.
"As I got older, I realized how really important agriculture is to everything in our world, and that just made me love it even more to be a part of something so special," she said.
She has continued to take part in Robertson County 4-H events while also participating in the Franklin FFA chapter all four years of high school.
Since beginning FFA, she said, she has seen her confidence as a leader grow, serving as the Robertson County 4-H Riding Club president for the past three years.
Through 4-H, she said, she has learned to teach in a constructive way and how to take random people and make them work together as a team. She does not hold a leadership position in the FFA chapter, she said, but ranking horses in horse judging competitions has helped her become more confident in her opinions and public speaking skills.
"I just love everything that both organizations have taught me," she said.
Her favorite thing about both organizations, she said, is that they build students up and foster a love for agriculture that leads students to want to advocate for the industry instead of being forced.
"I want people to know how important that these organizations are and what they teach are," she said. "The kids that they create, they're so mature for their age, and they know so much, and they're so passionate about agriculture and everything. I think people overlook how powerful these organizations can be."
Rachui's ag teacher, Brandi Liere, said the senior was quiet, shy and "extremely reserved" when she entered the FFA program as a freshman.
"She was real hesitant to speak out loud in front of class, so it's been really fun to watch her come out of her shell," Liere said.
Horse judging has played a key role in getting Rachui out of her comfort zone and helping boost her confidence, Liere said. Not only does Rachui have to defend her rankings in front of judges, but she also helped lead the student-coached team with her classmates.
"Since then, she's joined the dance team; she's joined the art club, and she's really risen into leadership positions in those organizations, too, and I feel like she's hit her stride," Liere said. "… She's just matured into an amazing young lady."
Liere described Rachui as a quiet leader, but said she is mature enough to know when she needs to be a leader and when she needs to follow others.
"She's going to make sure that everyone feels successful; that everybody understands their role, and she's going to step back and let them do their job and step in when needed," she said.
Liere said she respects Rachui's willingness to help younger members of the 4-H chapter, going to lamb and goat clinics to offer tips and advice and mentor the students who are new to showing. The clinics are only required of those who have been in 4-H for less than three years, but she volunteers to spend her time with the younger members.
"A lot of our youth don't remember what it was like for that 8-year-old, 9-year-old kid learning how to raise the lamb or learning how to show a goat when the animal probably weighs more than they do," Liere said. "She's willing to share what she's learned through those projects with the younger kiddos and give back. It's not something anybody asked her to do; she just showed up. That's greatly appreciated and speaks volumes to her character."
After high school, Rachui said, she will attend the University of Texas at Austin to study environmental engineering and then plans to go on to law school.
Ultimately, she would like to be an attorney — possibly an environmental attorney, given her intended undergraduate degree.
A scholarship would help achieve that goal, she said, because she is not sure how much her family will be able to help her with college expenses with income also going into the farm and with her brother also in college.
Liere said Rachui is the type of person who will put in the time, work and research needed to become successful at anything she sets her mind to do.
"She's a unique shining star," Liere said.