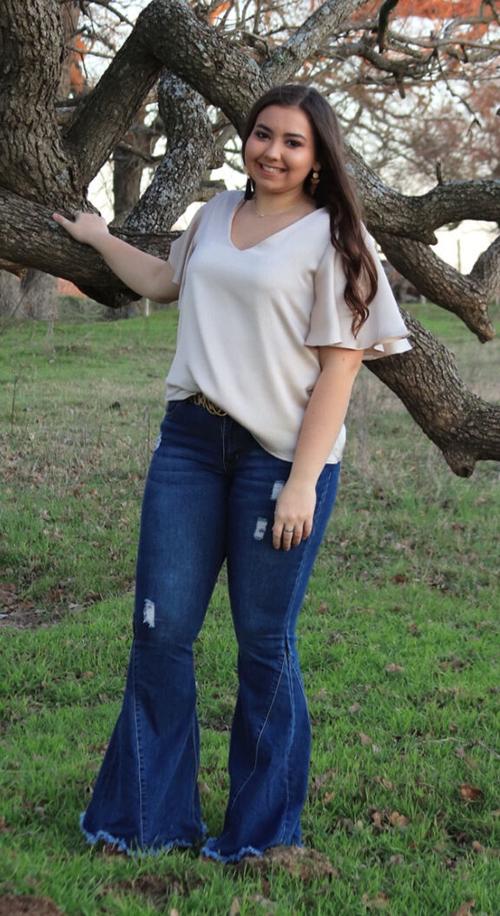 Franklin High School senior Ashley Sanders grew up taking care of cattle and going with her older siblings to shows, and she jumped into the ring when she was old enough.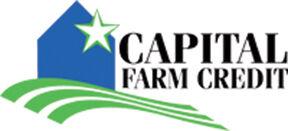 Since she joined 4-H in third grade, she has shown steers and pigs, and she added commercial heifers once she got involved in FFA in high school. She has also participated in leadership development and career development events through FFA and serves as secretary for her chapter.
Sanders' ag teacher, Brandi Liere, said she first met Sanders when she was being dragged to her siblings' events and has seen her come out of her shell — though, she added, Sanders has never been a shy person.
"She's an outgoing ball of fun," Liere said. "As an officer, it's really helped her to focus and take on those leadership skills and taught her how to be effective at what she does."
Sanders said she has learned how to be a hard worker through both ag organizations, having to take care of her animals, prepare for competitions and get things ready for FFA chapter meetings.
"Overall, FFA has been a big part of my life, and I'm very glad I did it and was able to do it," she said.
One thing that makes Sanders special is what she has overcome, Liere said. Sanders suffered a heart attack during basketball practice two years ago and turned to FFA as one of the few programs she could be involved with the option to do low-impact events.
"She just keeps on keeping on," Liere said.
The scare happened the week before Sanders was set to take her steer to the San Antonio Stock Show and Rodeo.
"She had a really good steer that she was going to take that year and didn't end up getting to show him because, obviously, medical concerns took precedence," Liere said. FFA became an outlet for Sanders, which Liere said was to the benefit of the FFA program.
When it came time for the Houston Livestock Show and Rodeo a month later, Liere said, Sanders wanted to show her steer. They knew the steer was not in the shape it needed to be to do well, Liere said, but it was something Sanders needed to do for herself.
"We weren't sure how she was going to react to the physical activity of just walking the steer in the ring, so it was a very emotional time," she said. "Mom was worried; Dad was worried."
Ultimately, Sanders did not make the sale, but she was awarded a scholarship in recognition of the adversity she had overcome. Liere called it a "win" when she accomplished her goal if getting back in the ring and made it out safely.
Sanders said she has enjoyed being an officer because it has helped her learn skills she can take with her into college and her career in the health care field, such as responsibility and being held accountable for her work. After graduation, Sanders will attend Texas A&M to study allied health with a goal to having a career in the medical field.
"She's a good kid. I've thoroughly enjoyed having her," Liere said. "She has a smile when she enters the shop every day. She's a fun person. She has a fun personality. She brings joy to others around her, and that's just her. That's just Ashley. She's going to be greatly missed. I believe she's leaving the program better than what it was without her in it because of that."