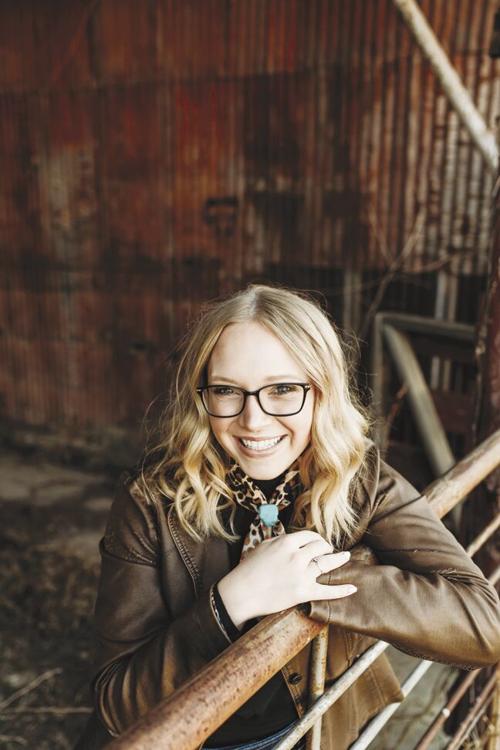 Franklin High School senior Cammy Ezzell found her voice through the 4-H and FFA programs after growing up as a shy, quiet student.
She was so quiet, Ezzell said, that her parents received a note from her pre-K teacher celebrating that she had spoken in class.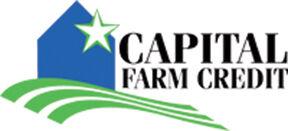 "I don't know how to fully express how much these programs did change my life and the way that I would approach situations," she said. "Now, I am more confident and more prepared, I feel like, to go for any big dream or higher officer position or whatever it may be. Both of these organizations have instilled great future qualities in me."
Those life skills that the Wheelock 4-H Club and Franklin High School FFA programs have taught her include problem solving, a strong work ethic, leadership, responsibility, accountability, public speaking and confidence.
"The list is endless," she said, selecting public speaking and confidence as the two greatest skills.
Ezzell called the growth she has seen in herself "miraculous."
"That's the only word I can really use to describe it," she said. "The fact that I can walk into a room and feel more confident to walk up to someone and make friends because of my experience in my 4-H and FFA projects and competitions is crazy."
Her ag teacher, Brandi Liere, pushed her to get out of her comfort zone and join the chapter conducting team her freshman year and continue horse judging, which she first started in 4-H when she was in fourth grade.
"She's a great, eloquent speaker, but she was always very scared to talk in public," Liere said.
Ezzell would not have volunteered to speak to parents or to groups of students as a freshman, Liere said, but as a senior, she is now one of the first to volunteer.
"If she has something to say, and it's something that she's knowledgeable about and passionate on, she will stand up and talk for however long you let her now," she said.
Ezzell, who grew up on her family's 11,000-acre cattle ranch, has also participated in the commercial heifer program through the Robertson County Fair Association, but she emphasized both 4-H and FFA have a place for anyone who wants to participate, whether it is in animal projects or a leadership and career development contest.
After serving as president of her FFA chapter her junior year, she was elected to serve as the Texas FFA Area XII vice president. She also serves as president of her 4-H club.
In the speech Ezzell recorded — presented virtually due to COVID-19 — while running for the area officer position last spring, she spoke about the passion she has for FFA and the light she tries to find looking for the positive side of things, Liere said, describing Ezzell as the chapter's sunflower.
"I know Cammy's one that always looks for the positive, and I can say that our program is better because of her participation in it in and what she's given to us," Liere said. "Many kids come through our program and they get a lot out of the FFA. I think she came through our program, and the Franklin FFA got a lot out of her."
As the Junior FFA committee chair, Ezzell said, she wants to give back to the younger students and encourage them to explore FFA.
"I love and I'm so grateful for the opportunities that I've had their agriculture, and I've seen how it's impacted my life. I really just want to pour back into the next generation, so that way they have those same opportunities," she said.
After graduation, Ezzell plans to attend Texas A&M to study allied health and minor in nutrition with a goal of becoming a nurse.
She was led to pursue a career in nursing after becoming sick her sophomore year of high school with a nervous system condition and going through multiple doctors before discovering the cause. She and her doctors have since set a recovery and treatment plan that includes a strict diet and manages the condition.
However, during the time she was meeting with doctors, she said, there were times when she did not feel heard or like she was not being taken seriously.
"I want to be the nurse that lets the patient know that they're heard and that their problems are real because I didn't always experience that," she said. "But I also did have really good doctors and nurses who were very kind and did make me feel heard. So it was just the difference that I saw firsthand in those experiences that ultimately led me to want to pursue a career in nursing."