Students at Fannin Elementary School are leaving their mark on campus with motivational messages, self-portraits, handprints and landscapes painted onto ceiling tiles.
Though open to all students at the school, the project was targeted toward fourth graders as a way for them to leave a legacy.
The tiles were taken from the ceiling in the school and will be replaced with student-created artwork.
When the tiles are all together, fourth-grader Katya Garcia said, she thinks it will show that they are all a family.
"We all are in this school; we all are together," she said. "It's honestly super amazing how we get to leave this."
Principal Desiree Caperton said she is excited to get the students involved and to let them help decorate the school with their legacies, saying it might start a new tradition at the school.
She hopes the students take ownership in the school and their learning and feel like the school is a home.
In addition to allowing the students to leave their mark at the school, Valeria Ruiz, a pre-kindergarten teacher who helped organize the project with the school's PTO, said the project emphasizes the principles and character traits taught through the district's Essential Eight program and the Leader in Me program.
It also gives students something fun to do and make memories with their classmates in a year that has had so many restrictions due to COVID-19, she said.
"They just needed a break. They really just needed a break," she said. "They deserve it."
Ruiz said she hopes the students understand what it means to leave a legacy and what they want that legacy to be at the school and in their life.
"One day these kids are going to grow up, they're going to have their own kids, and their kids most likely will be here, and they get to see, 'Oh that was my dad,' "
she said. "They don't see that right now, but for years to come, they're going to be reminded of the memories and just get all those feelings and flashbacks."
One student chose to include "#COVID19" in his tile painting, and others wrote reminders to themselves and other students to be a "Fierce Falcon" and to "Think win win," which is part of the national Leader in Me program that has been incorporated at the school.
Garcia's tile includes a self-portrait and hashtags that motivate and describe her, including "#FutureOdysseyStudent," a title she is proud to display.
"This picture just kind of represents me, so it just kind of explains everything in one picture," she said.
Garcia said she is thankful to the PTO for making it possible for her and her classmates to take part in the project.
"It makes my heart feel so big because it describes that we will leave our mark at this school, and they will be here for a long time, so it'll keep me here," she said as she painted her design. "I'm not going to be here, but it keeps me here in a picture in a way that everyone will understand. That kind of makes me feel good."
Some tiles, such as Garcia's, were sponsored by teachers, community members or business owners, and all fourth graders had access to a tile if they wanted to participate, co-organizer and Fannin bilingual kindergarten teacher Iris Ortega said.
The money from the fundraiser went toward purchasing the supplies and material, and any extra money will be donated to the fourth-grade graduation celebration as they leave elementary school and move into intermediate school.
Gallery: Fannin Elementary students leave their mark by painting ceiling tiles
Fannin Elementary Ceiling Tile Painting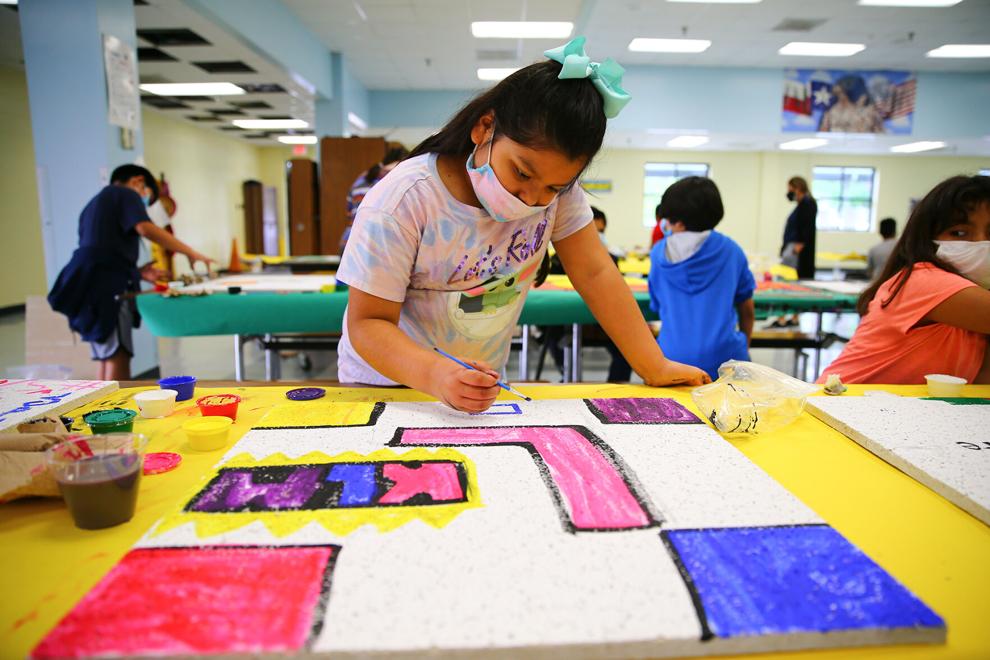 Fannin Elementary Ceiling Tile Painting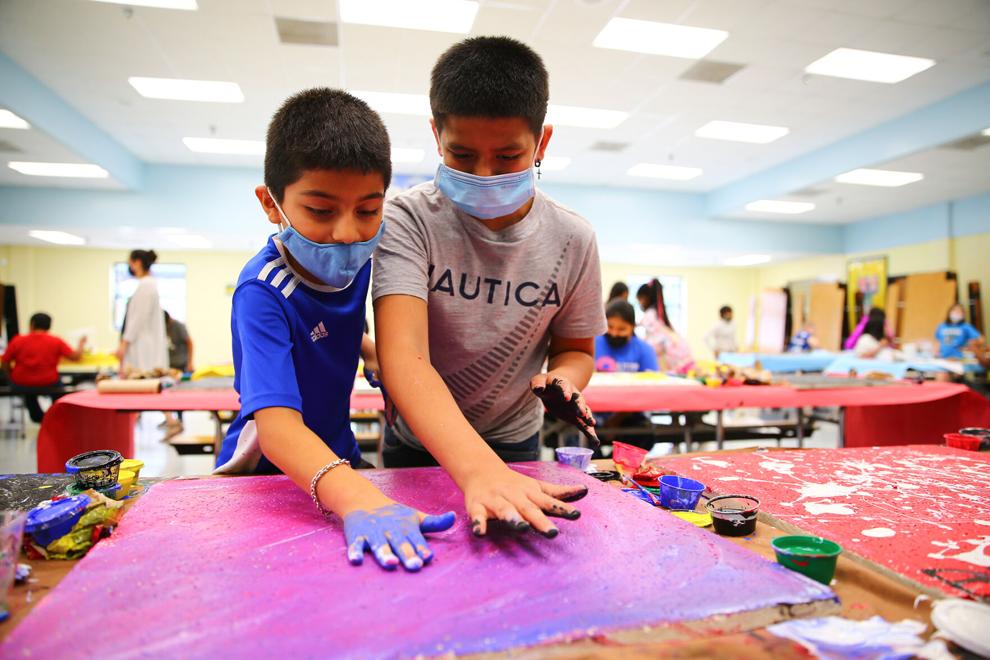 Fannin Elementary Ceiling Tile Painting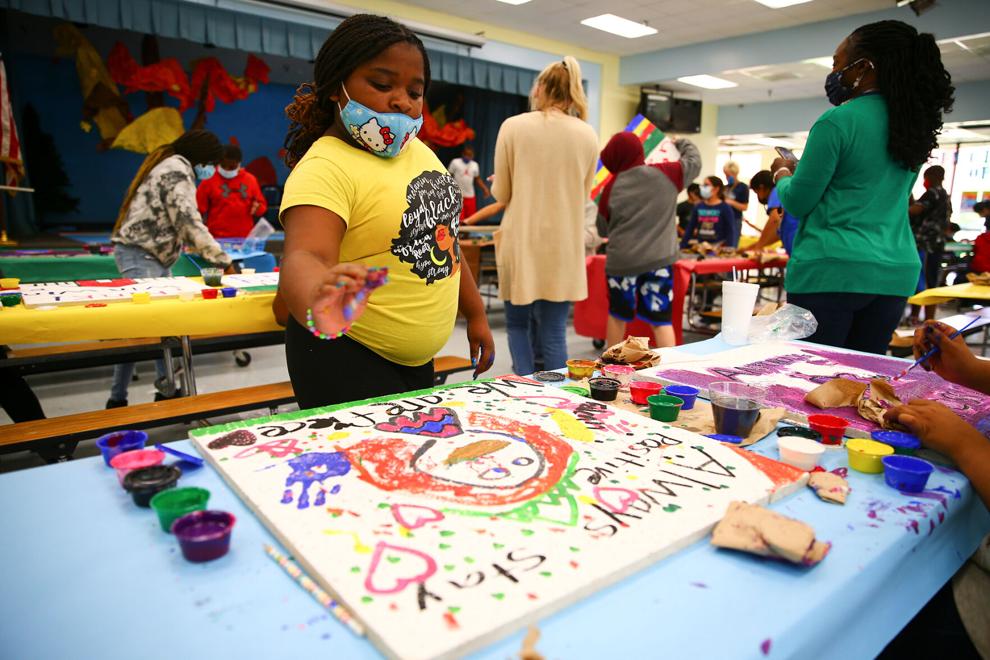 Fannin Elementary Ceiling Tile Painting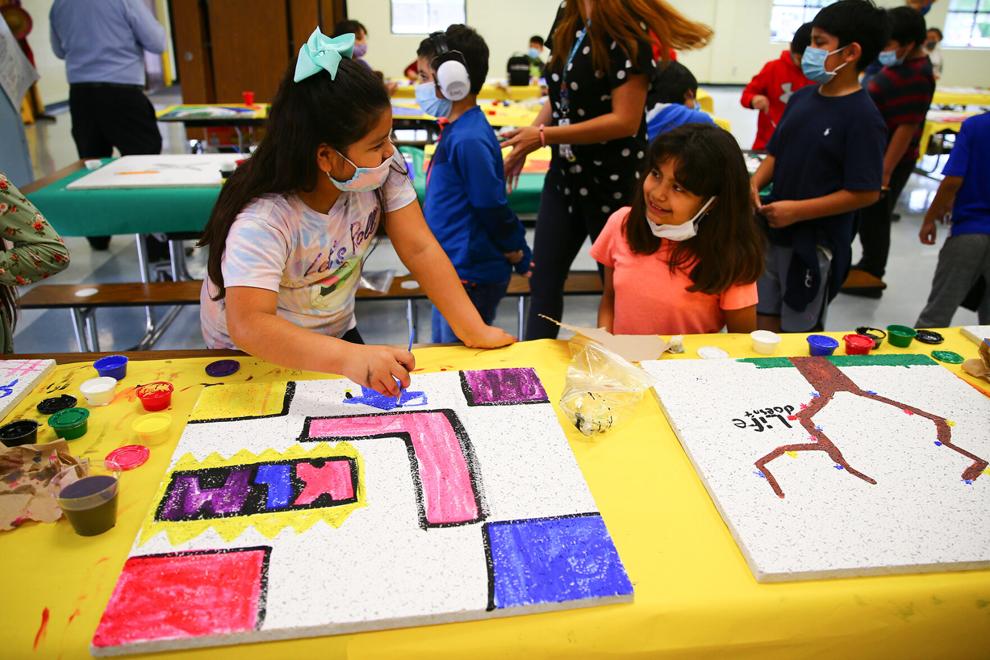 Fannin Elementary Ceiling Tile Painting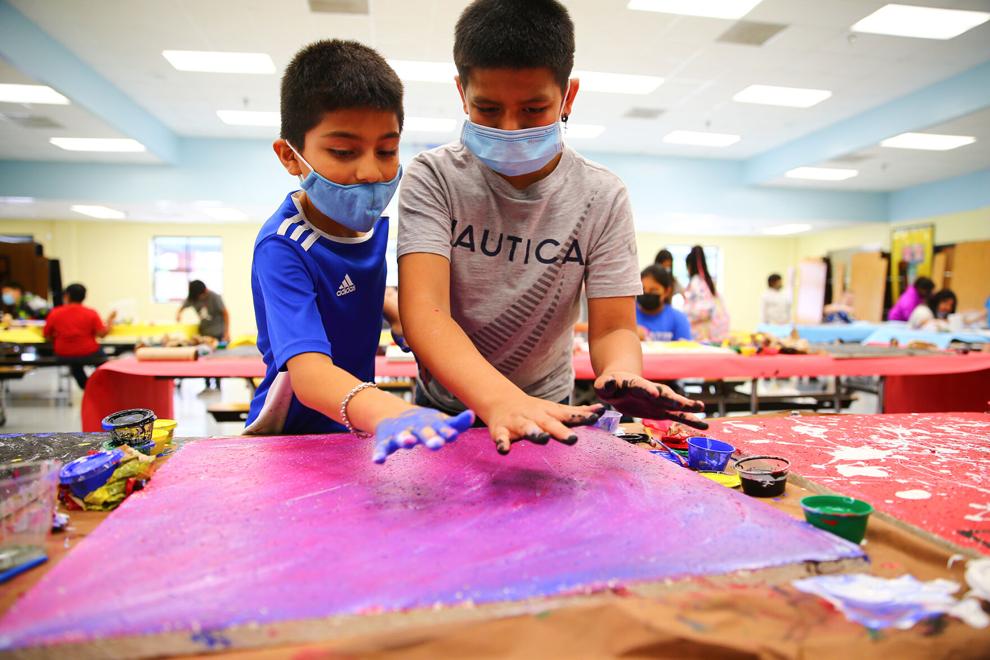 Fannin Elementary Ceiling Tile Painting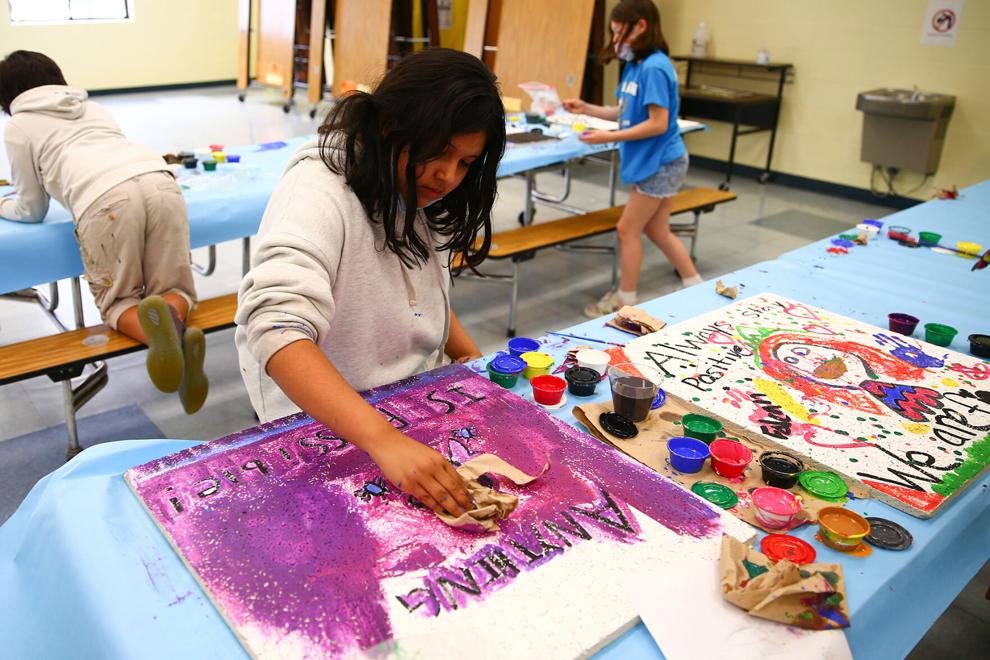 Fannin Elementary Ceiling Tile Painting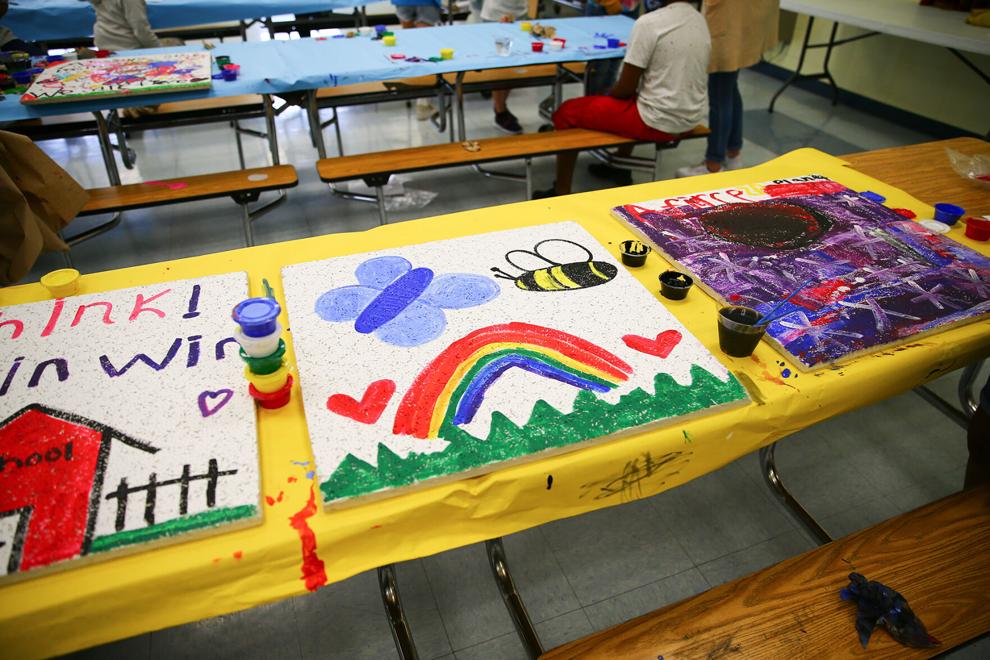 Fannin Elementary Ceiling Tile Painting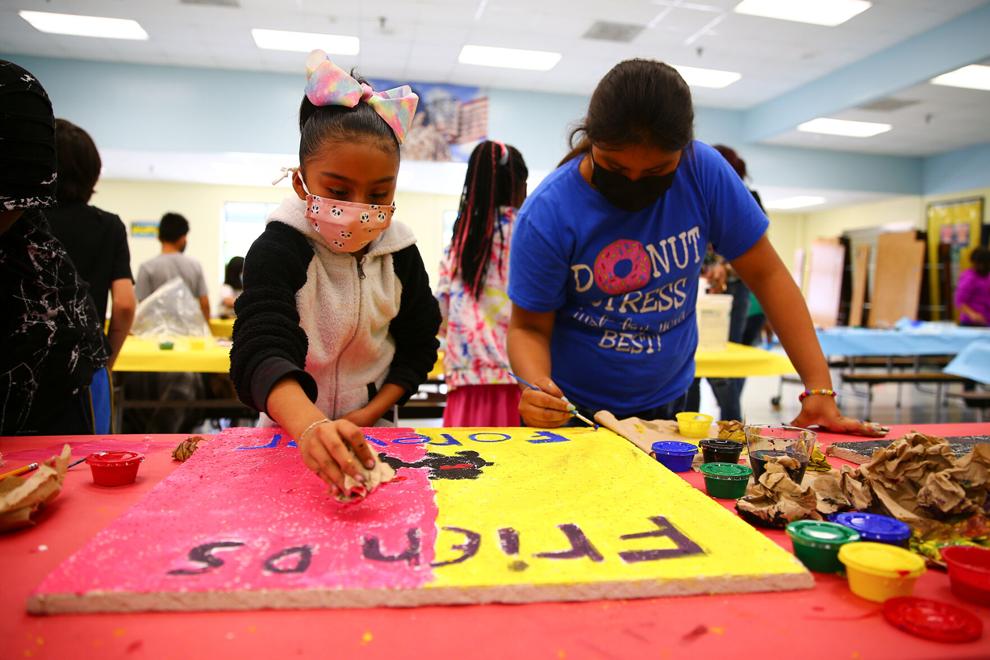 Fannin Elementary Ceiling Tile Painting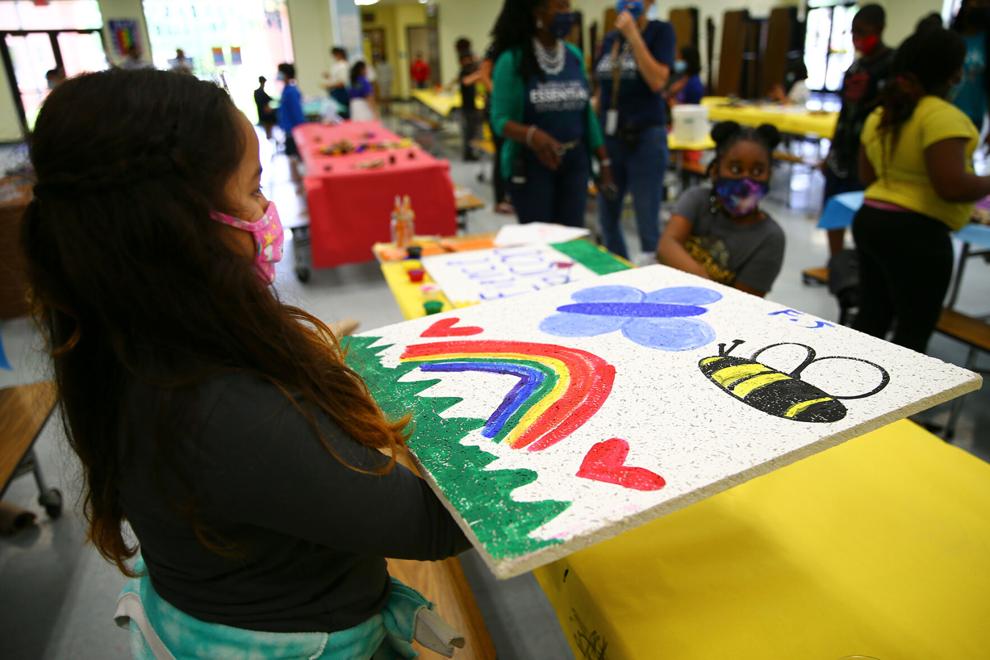 Fannin Elementary Ceiling Tile Painting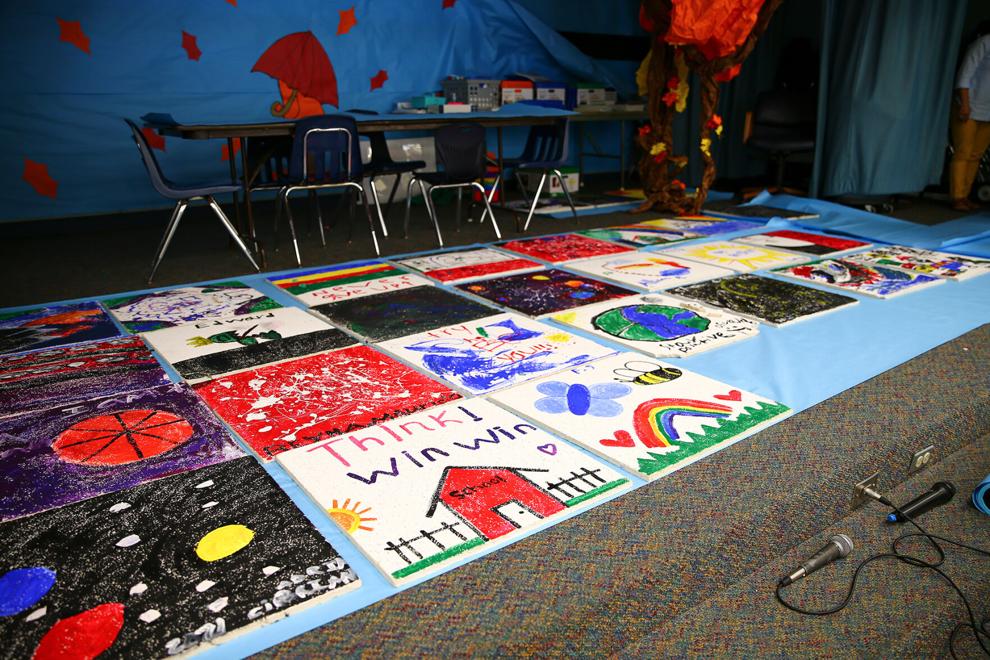 Fannin Elementary Ceiling Tile Painting