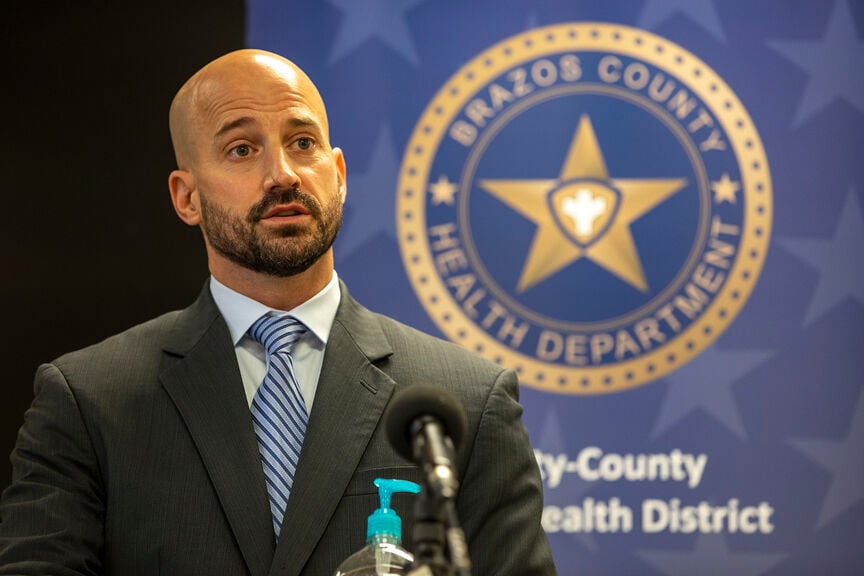 Thursday marked six months since the first positive case of COVID-19 was announced in Brazos County. Since March 17, the Brazos County Health District has reported 6,053 cases of the coronavirus, and 59 county residents have died.
In separate interviews with The Eagle on Friday, two locally based public health experts reflected on the past six months and provided analysis of what could be next for the area and the nation with regard to the ongoing COVID-19 pandemic and its myriad effects.
On March 17, Brazos County Alternate Health Authority Dr. Seth Sullivan met with reporters and said that a woman in her 20s tested positive after returning from a trip to Spain. On that day, Texas had 58 positive cases of COVID-19, with the U.S. as a whole reporting just over 4,300 cases. On March 20, Sullivan estimated the number of tests administered locally to be between 200 and 300; Saturday's health district update reported 60,470 tests performed.
"We as a community have really attacked the unknown," Sullivan said. "The great unknown of how this virus would affect our community and the uncertainty — as we learn more, we're learning it together as school administrators, as elected officials, as health care leaders and business owners."
"We're much more knowledgeable than we were six months ago about the virus and what we need to do as a community," he added. 
Sullivan said he was encouraged by low case numbers in local public K-12 schools as they have reopened and by lower infection rates at Texas A&M compared to two weeks ago. He said "as it stands right now, hospitals are doing well," with hospital capacity a key metric for gauging how well a community is managing the virus.
"We're not seeing a lot of hospitalized cases, though we of course remain prepared for that," he said.
Christine Crudo Blackburn, deputy director of the Pandemic and Biosecurity Policy Program at the Bush School, said that "the overall lack of a national strategy" for COVID-19 response hurt the nation. She named a lack of testing capacity, especially early in the spring, as one example.
"Looking back on March and what I thought would unfold over the summer, I think the thing that's been most surprising to me is how poorly we've managed the pandemic," Blackburn said. "As someone who studies pandemic preparedness and response, I was aware that there were certain areas that would be bigger challenges, but just the overall lack of national strategy and inability to get the nation onboard to do the things that were appropriate for public health in order to contain the response — how poorly we were able to do that was not anticipated, in my mind."
Blackburn said a national strategy doesn't necessarily have to look like "the federal micromanaging everything, but we did need an overarching strategy that everyone could fall under."
Blackburn also edited the recent book Preparing for Pandemics in the Modern World, which is available for free online. 
As of Saturday, there have been more than 30.6 million COVID-19 cases worldwide, more than 6.7 million cases in the U.S. and more than 686,000 cases in Texas; nearly 200,000 people in the United States have died from the virus, with almost 15,000 of those deaths occurring in Texas. 
"People have gotten better with following the mask mandates than I saw over the summer, but I still think that's a big challenge — and finding the balance between what people need to do to have an income or for kids to learn, but doing it in the safest manner, is something that we're still struggling with," Blackburn said.
"I am concerned about the next several months. Flu season is daunting on its own, so combined with COVID-19, it could overwhelm our hospitals," she said, and encouraged people to get a flu vaccine. Blackburn noted that now-common COVID-19 preventative measures such as mask wearing, hand washing and physical distancing will also help keep flu numbers low.
In Brazos County, daily case numbers peaked in late June and early July; between June 25 and July 3, all but one day saw daily case numbers over 100. Numbers dipped sharply from there by early August, which health district officials attributed to more widespread mask use.
In late June, College Station Mayor Karl Mooney signed a mask use-mandate following a council meeting at which council members expressed unanimous support for the measure; Bryan and Brazos County mandates followed the next day after Brazos County commissioners Nancy Berry and Irma Cauley had called for a mandate earlier that week. 
Between April 26 and May 11, Latino residents constituted more than 75% of the people who tested positive for COVID-19 in Brazos County. For much of the pandemic, Hispanic people made up a plurality of cases locally, at times approaching 50%. On May 11, leaders from some of the area's Hispanic communities spoke at a health district briefing and shared preventive measures in both English and Spanish. At that briefing, Sullivan articulated the hypothesis that virus contamination of some essential workers in various industries may have contributed in part to the rise in numbers among Latino residents. 
As of Saturday, Latino persons made up 35.9% of all cases, slightly behind white residents, who constituted 36.5% of total COVID-19 cases.
In June, the Bryan-College Station Chamber of Commerce and Texas A&M's Private Enterprise Research Center jointly conducted a survey of nearly 500 local businesses to gauge the pandemic's economic impact. The survey found that for 69% of businesses, weekly revenues had decreased as a result of COVID-19. Ten percent reported a revenue increase, and 21% reported no change.
The local unemployment rate in July was at 5.2%, the second-lowest rate in Texas, according to a PERC report. The unemployment rate peaked locally in April at 9.4% after rates of 4.1% in March and 2.7% in February.
Locally, 12,309 initial unemployment claims were filed between weeks ending on March 7 to May 30.
National leaders have provided varied timelines on when Americans should expect widespread vaccine distribution. President Donald Trump said Friday that every American would have vaccine access by next April; Centers for Disease Control and Prevention Director Robert Redfield estimated that widespread vaccine availability would come in the second or third quarters of 2021.
"I think the biggest misconception is that the only hurdle is that we have to create a vaccine," Blackburn said. She said production and dissemination plans will be enormous tasks in the U.S. and worldwide, calling the coming challenge "something that we've never done before."
Sullivan said he doesn't see a COVID-19 vaccine as "a be-all, end-all" solution to the ongoing crisis, noting that though it will be a "critical" piece, not everyone will want to take it and other measures will still be needed to get life back to a semblance of normal.
"What's most critical right now is to maintain our guard and continue doing what we're doing," he said. "I really do believe it's going to be a multifaceted approach, and that the vaccine is going to be one tool. I think even after the vaccine is introduced, there is going to be some challenges in getting it distributed widely. I have confidence that we'll be able to do that well, but it's still going to take time."
B/CS Habitat wall raising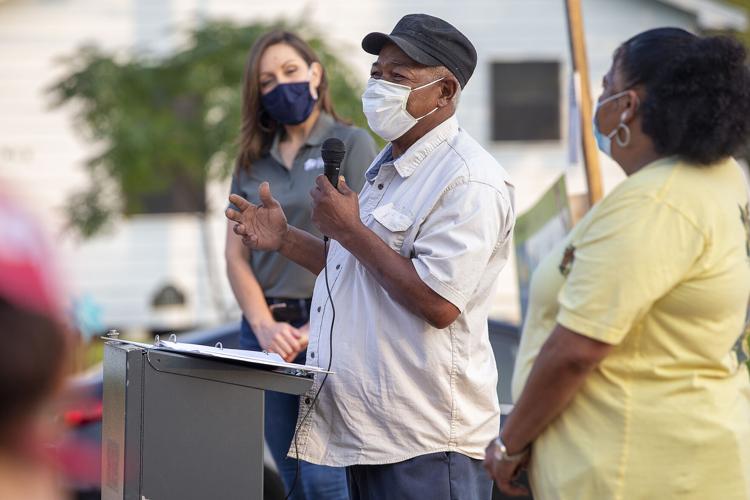 B/CS Habitat wall raising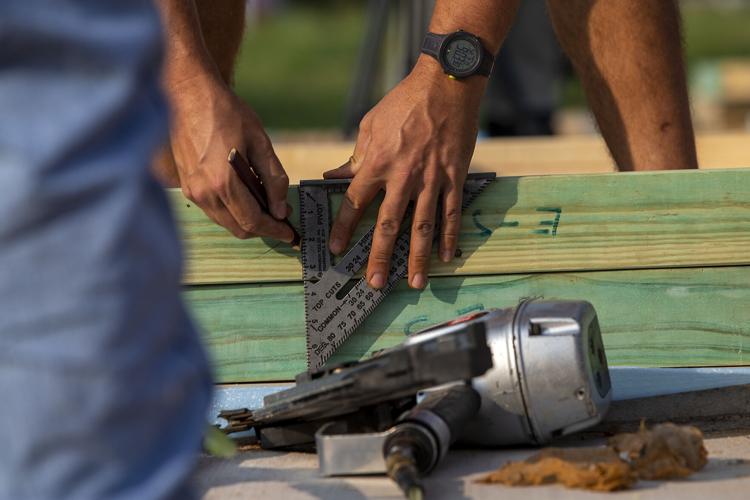 B/CS Habitat wall raising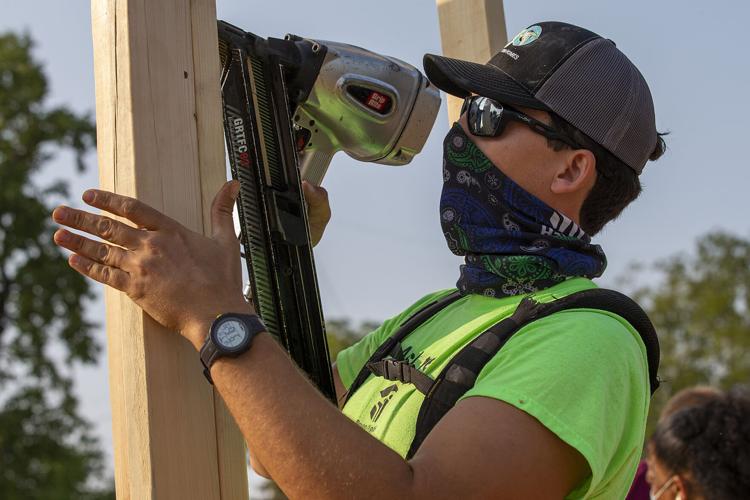 B/CS Habitat wall raising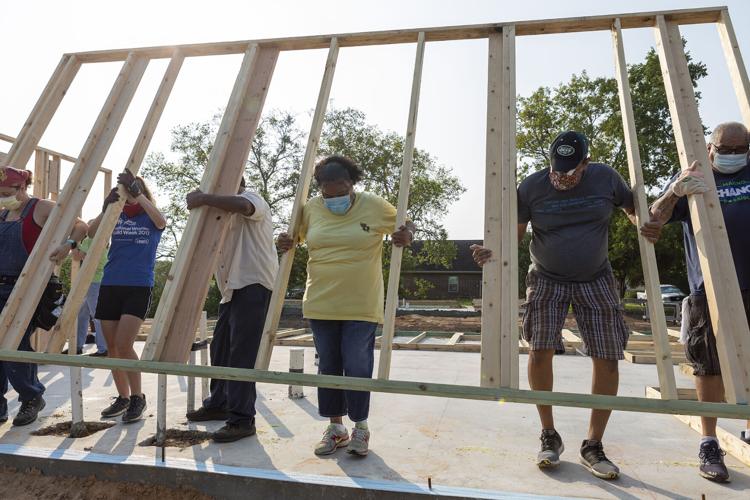 B/CS Habitat wall raising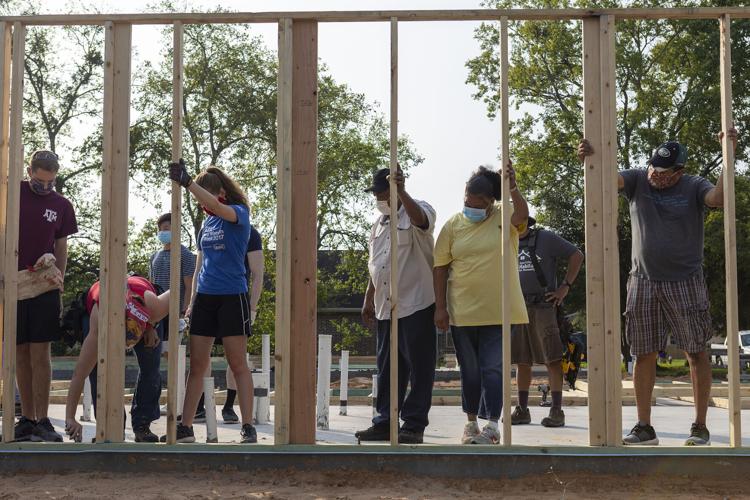 B/CS Habitat wall raising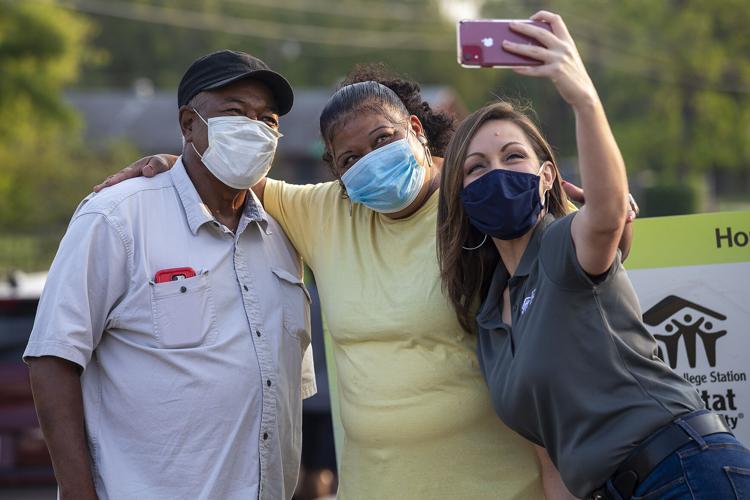 B/CS Habitat wall raising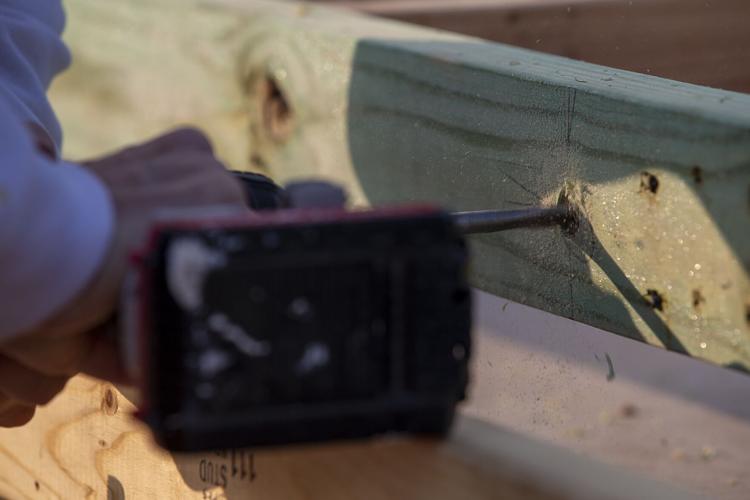 B/CS Habitat wall raising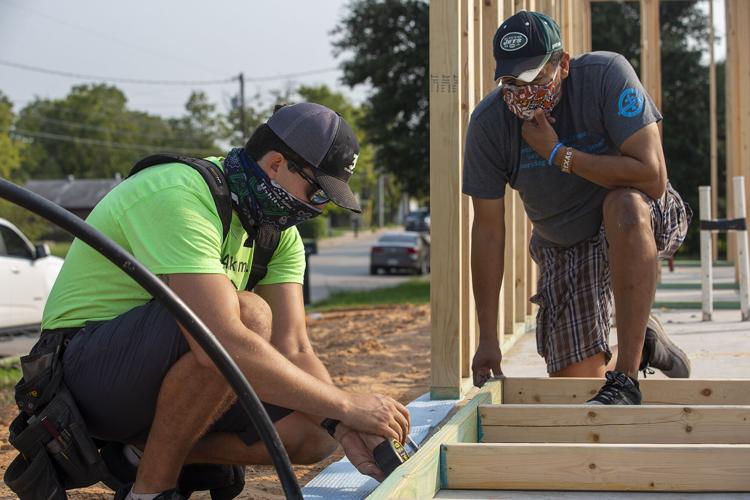 B/CS Habitat wall raising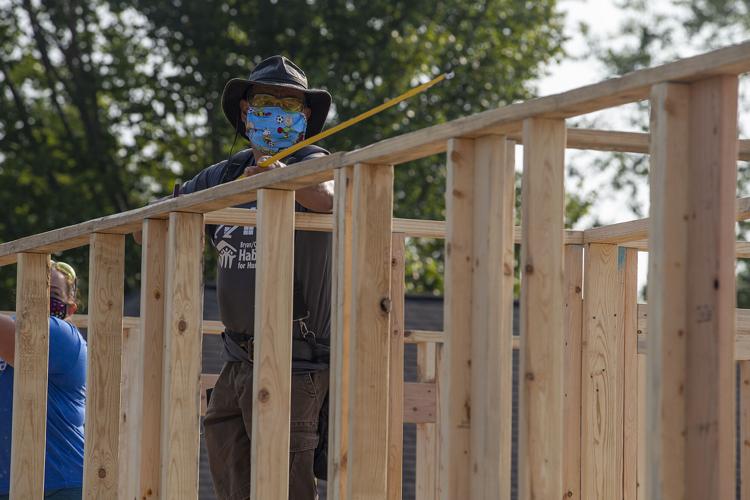 B/CS Habitat wall raising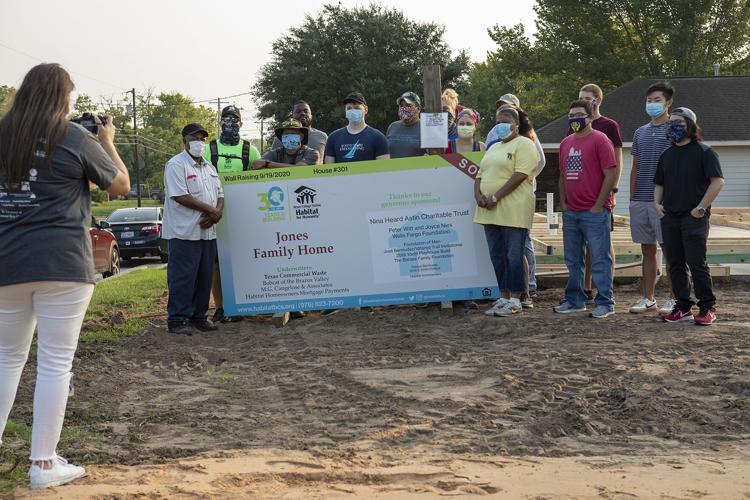 B/CS Habitat wall raising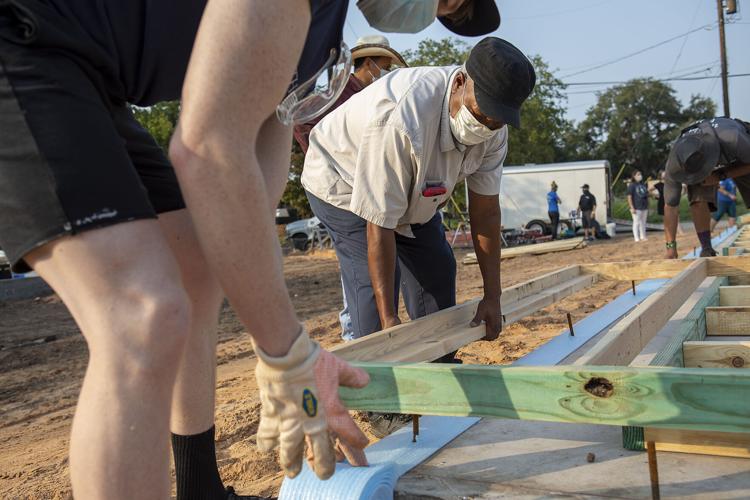 B/CS Habitat wall raising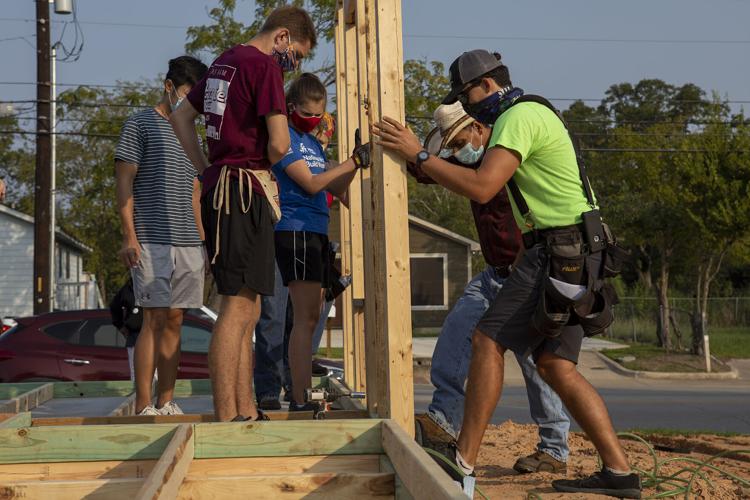 B/CS Habitat wall raising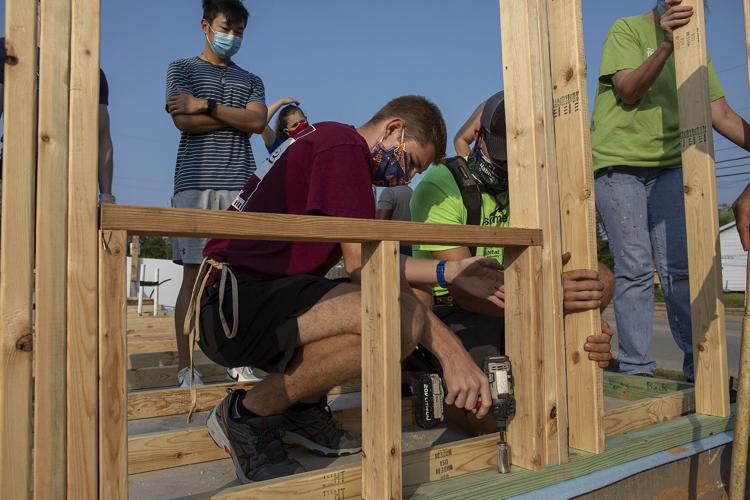 B/CS Habitat wall raising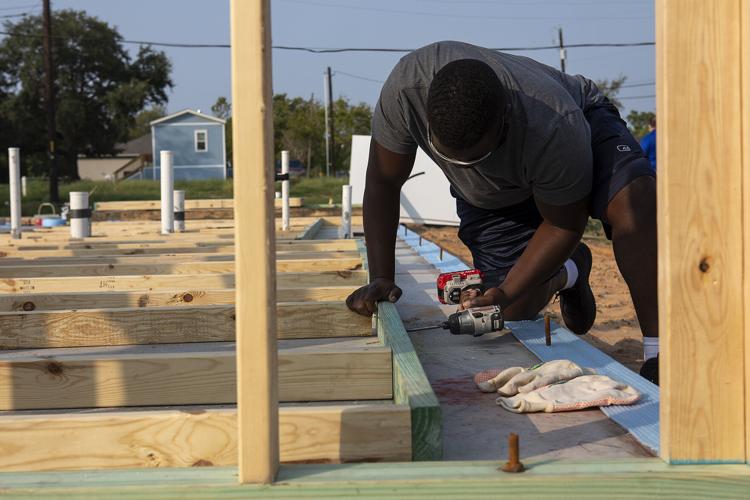 B/CS Habitat wall raising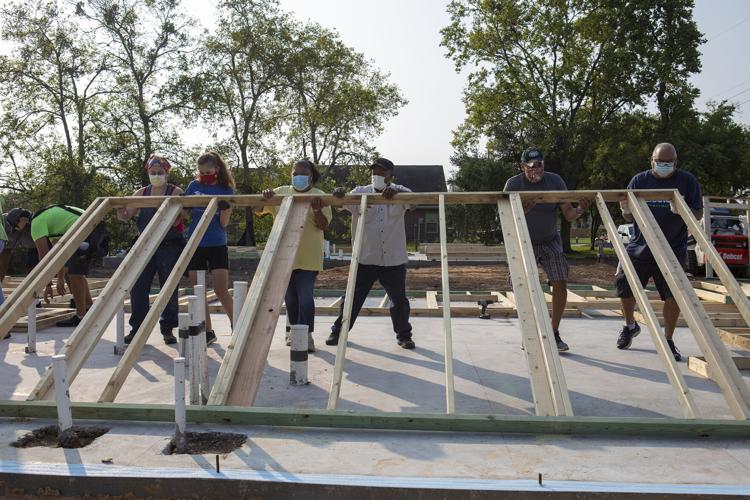 B/CS Habitat wall raising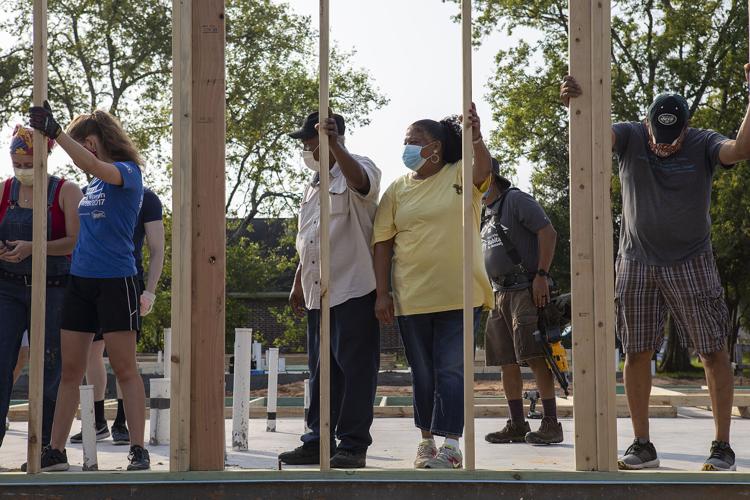 B/CS Habitat wall raising
B/CS Habitat wall raising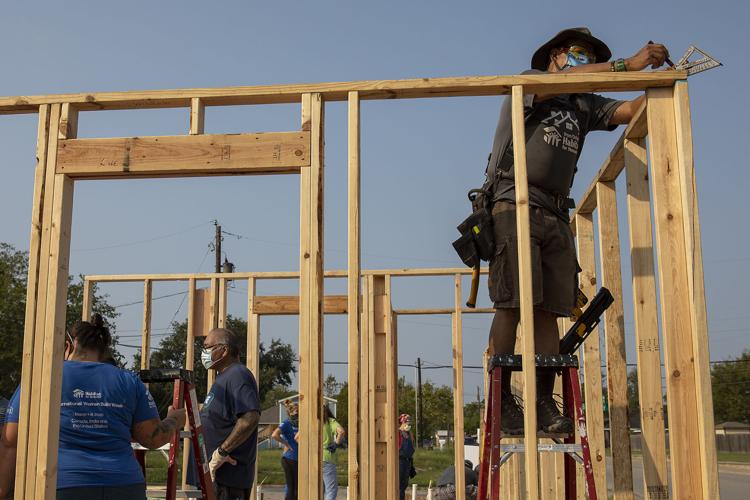 Get local news delivered to your inbox!
Subscribe to our Daily Headlines newsletter.