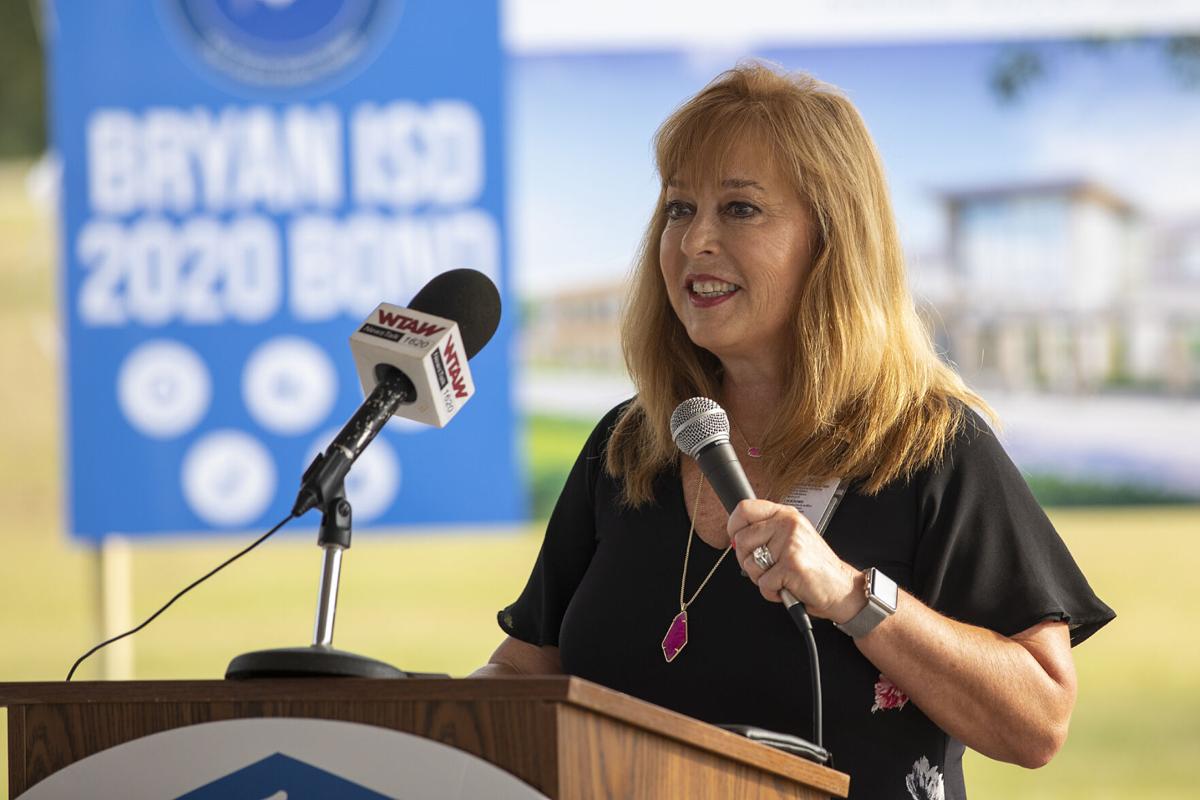 The Fort Bend school district has named Bryan Superintendent Christie Whitbeck its lone finalist for superintendent.
The announcement came Thursday, following the Fort Bend school board's meeting. It is expected a final vote will be taken at a Sept. 16 meeting after a required 21-day waiting period.
Before moving to Bryan, Whitbeck previously served as deputy superintendent in the Fort Bend school district, which is listed as the eighth largest in the state with more than 77,000 students and 83 campuses.
"We celebrate with Dr. Whitbeck on her career and her choices and thank her for everything that she's done for Bryan ISD," Mark McCall, Bryan school board president, said in an interview Thursday evening.
The goal of the school board, he said, will be to focus on continuing the programs Whitbeck implemented in Bryan and keeping a focus on staff and staff development to ensure the students have the best principals and best teachers on campuses.
According to a press release from the Bryan school district, since taking over as superintendent in Bryan in April 2017, Whitbeck has overseen the opening of the regional Bryan Career & Technical Education Complex (CTEC), the passage of $187 million in bonds while lowering the tax rate, breaking ground on a new third intermediate school, implementing a record number of safety initiatives, completing major renovations and additions to campuses across the district, the reorganization of the transportation system, and the development of the Essential Eight character initiative.
The press release notes the Essential Eight character initiative, which leads all students in the district through eight character traits throughout the year, "will forever positively affect the culture of Bryan ISD."
"We've always kind of felt that the caliber of Dr. Whitbeck was that she can make a difference in a much larger school district, and so we were not surprised when a much larger school district came calling with very real challenges," McCall said. "We've got a plan that we were hoping to never have to execute, but we have a plan in place for this situation, and we'll be executing that starting with the next board meeting."
The board's plan, he said, is to appoint an interim superintendent in waiting at the Sept. 7 board workshop to make the transition as smooth as possible.
"These last 4½ years in Bryan ISD have been some of the best in my career," Whitbeck said in a press release from the Bryan school district Thursday. "It has been an honor and privilege to serve this district as your Superintendent, and I am so proud of the progress we have made and the trajectory that Bryan ISD has moving forward."
"She's definitely one of the shining star superintendents in the state of Texas, and we are very fortunate to have her for the past four and a half years," McCall said.