In the Bryan school board's single-member District 2 race, Bryan native Ebony Peterson is challenging incumbent Julie Harlin.
Harlin, an associate professor of agriculture education at Texas A&M University, was first appointed to the Bryan school board in November 2016 and was then elected to serve a full three-year term beginning in November 2017.
Peterson is a co-founder of Black Lives Matters B/CS, a local chapter of the national movement, and attended Bryan schools from kindergarten through eighth grade before moving to A&M Consolidated High School when her family moved into the College Station school district.
The Bryan school board is made up of five single-member district positions and two at-large positions. District 2 serves an area, generally, from the district's north boundary down to Texas 21 and from FM 2038 in the east to North Texas Avenue to the west.
Both candidates have students currently in the district.
---
Julie Harlin
A native of Orange Grove, Harlin first moved to the Bryan-College Station area to attend Texas A&M. She has a bachelor's and master's degree from A&M and a doctorate from Oklahoma State University. In between completing her master's and doctorate, she taught high school agricultural science classes. In her current role at the university, she helps prepare high school ag teachers.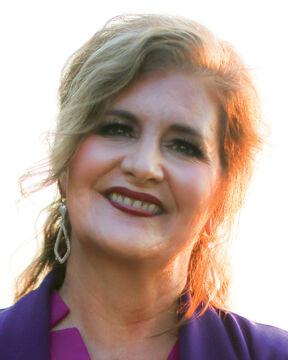 Her reason for running for reelection, she said, is to continue the good work in the district and to keep it on the same positive path, which she traces back to the hiring of Superintendent Christie Whitbeck shortly after Harlin was appointed to the school board.
"Hiring Dr. Whitbeck, no doubt, was the perfect choice for our district. I don't think we'd be in the place we are today had we not been able to get her here," she said.
Harlin, who serves as vice president of the board, said the second biggest accomplishment she has been a part of in the district is the opening of the district's Career and Technology Education Complex and the partnerships that came together to make it possible.
"I'm very excited about the partnerships with our CTEC Center and the opportunities for our students that then translate into great opportunities for our local businesses to hire students who have the skills that they need to feed back into that system," she said.
While there is always room for improvement, she said, the major indicators for student success and culture and climate in the district show that positive trajectory. Another indicator of a successful school district, she said, is a stable school board.
The biggest challenges facing the district, she said, relate to funding and the coronavirus pandemic and are shared by districts throughout the state. Funding is calculated by average daily attendance, she said, and that calculation has been lower than usual due to how remote learners engage and are counted present.
"It's just a challenge to engage all of our learners given the difficulty with technology, the difficulties facing parents and guardians of children who are having to work," she said, applauding the work of district leaders and teachers.
The work of a school board member can be difficult, but it is important, she said.
"I'm deeply invested in this community, and I want success for every child who walks through the door in Bryan ISD, and I sincerely believe parents send us the very best they have, and it's our job to help those children find success," she said, calling graduation ceremonies her favorite moments as a board member.
---
Ebony Peterson
A 2000 A&M Consolidated High School graduate, Peterson is currently pursuing a bachelor's degree in juvenile justice from Prairie View A&M. She said she is running for the single-member district seat after people asked her to enter the race.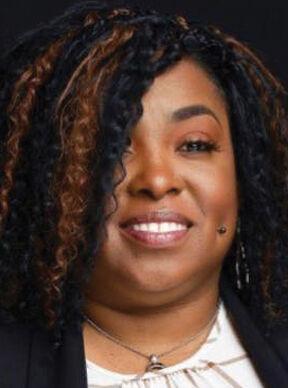 "They felt that they needed someone from the community to have a voice on the board and someone from the community to actually represent the community," she said.
If elected, one of her main goals is to encourage more community and parent involvement in the district, she said, hoping her role as a mom can serve as inspiration for other parents to become involved.
"I don't have the education background as a lot of people on the board, but I do have a background in dealing with children," she said. "I just would like for the parents to be more involved with the children, because we are the first teachers of our children. The older people always said it takes a community or it takes a village to raise a child. If we all can work together in teaching our kids and making sure that their education come first, then it'll just be a better Bryan ISD."
One of the positive aspects of the district, she said, is its diversity and the programs students have access to, from nursing to welding to cosmetology.
"You can go out and have your own business, and you can still be very successful without going to college, but Bryan ISD has prepped them for life," she said.
Another positive she sees in the district is the Read by 3rd program at select elementary schools. One of the things she likes best about the program is its focus on both student literacy and parent support.
She said there are not many negatives in the district, but she would like to see discipline addressed, saying she has been reading about the "school-to-prison pipeline."
"Instead of having so many student resource officers, maybe we can bring in more counselors to deal with the children or just go back to the basic school discipline," she said. "I'm not saying take the [student resource] officers out. It's a crazy world, we have crazy things going on, so I'm not saying take them completely out, but let's just kind of go back to more of the old school how they used to handle us when I was in junior high and elementary school. Send me to ISS for getting in trouble instead of trying to send me to juvenile or give me a fine. All parents can't afford the fine."
Peterson said she will represent the community, saying she has lived in the eastern and northern parts of the district and has family throughout the school district.
Get Election 2020 & Politics updates in your inbox!
Keep up on the latest in national and local politics as Election 2020 comes into focus.