Tales of fire, death and heroism at the Pentagon make up the memories of 9/11 that retired Air Force Lt. Gen. Paul K. Carlton Jr. shared with local remembrance ceremony attendees on the 20th anniversary of the terrorist attacks.
Saturday morning's Brazos Valley Veterans Memorial event at College Station's Veterans Park was also a dedication ceremony for three new statues. The monuments of a firefighter, a police officer and a special operations soldier now accompany the steel relic from the World Trade Centers that is on the Lynn Stuart Pathway military history trail.
Carlton, director of the Office of Innovations and Preparedness at A&M's Health Science Center, was the Surgeon General of the Air Force during 9/11. He recalls that by coincidence Pentagon officials had trained and prepared for an airplane crashing into their facility in May and August, prior to the September attacks.
Despite the training that he had undergone in those previous months which told him he should evacuate and leave, Carlton stayed when the Pentagon was hit, knowing he was at that time the only surgeon on site. That decision ultimately saved multiple people's lives as he and a team worked together to pull people out of a burning, collapsing building.
At the start of his keynote speech, Carlton emphasized he is glad that there are new statues at the park of first responders so they can be recognized for their work.
"We are here to honor all of those who serve to protect our country," Carlton said. "We're saying thank you to the military members who serve overseas or in our own country, but we need to thank those who keep us safe today; police, fire, EMS, TSA, FBI — all of those who serve in our government to keep us safe."
Hundreds of community members attended the ceremony including several elected officials such as Bryan Mayor Andrew Nelson and Brazos County Judge Duane Peters. College Station Mayor Karl Mooney said he was glad to see the community come together to honor the fallen and also those who continue to serve.
The firefighter and police officer were made in the likeness of local first responders Lt. Greg Pickard and Brazos County constable Brian Bachmann. Pickard was one of two firefighters who died during the Knights of Columbus Hall fire in February 2013. Bachmann was fatally shot by a man when serving eviction papers at a home near Texas A&M in 2012. The late first responders' loved ones were in attendance Saturday.
The statue of a soldier is supposed to represent all who serve in all branches of the military during the War on Terror.
"The statues are not fictitious people, they're real living people who have served," Mooney said. "That in itself says something about how poignant the connection that you can have. And so people coming through here, they recognize these faces, they recognize these names. The parents see their sons who have served and that just makes it all the more touching. It says, 'Our community was involved and continues to serve in countless ways.'"
With Saturday's dedication ceremony, the BVVM board has completed 14 of the 18 planned sites along the Lynn Stuart Pathway. All of the statues along the trail were created by sculptor J. Payne Lara. The moment was commemorated not only with a keynote speech but also with the national anthem performed by the Brazos Valley Chorale, a rifle salute and then "Taps".
For College Station Councilwoman Elizabeth Cunha, the 9/11 attacks feel like yesterday despite having happened two decades ago. She said she is thankful for the role that Veterans Park and events like Saturday's ceremony play in the community for all generations.
"I'm grateful for this kind of program," she explained, "because I think it builds a bridge between those that remember and those that are learning."
Gallery: 9/11 memorial and statue dedication at Veterans Park
9/11 memorial
9/11 memorial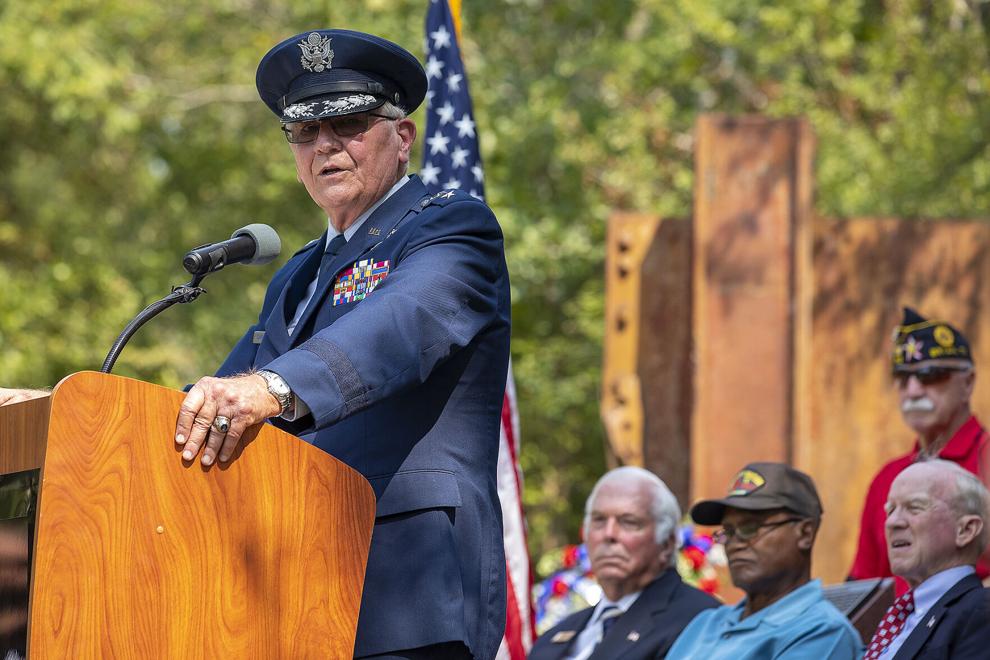 9/11 memorial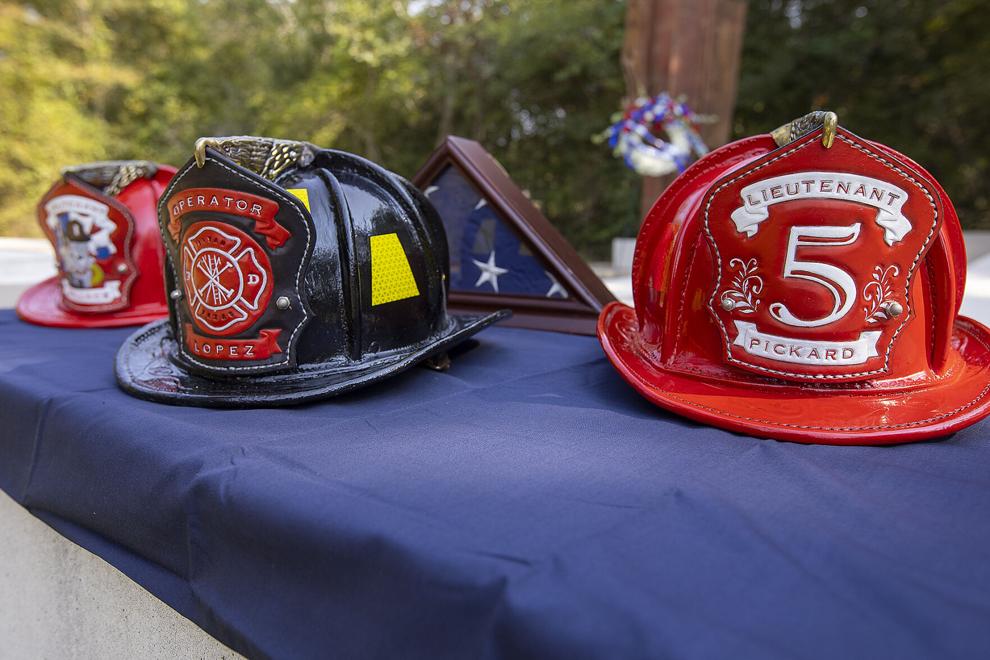 9/11 memorial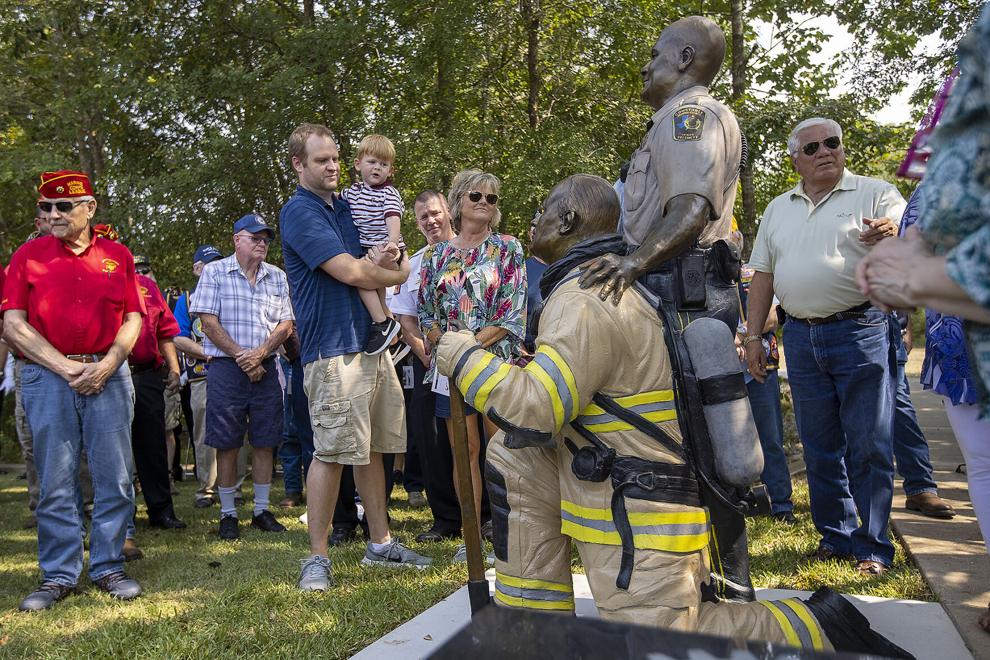 9/11 memorial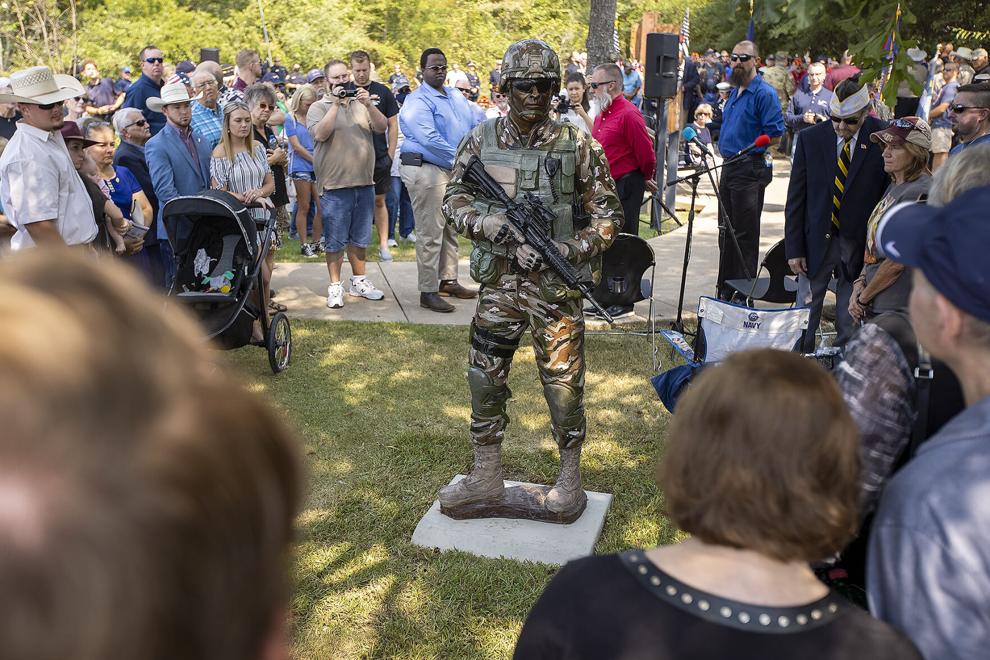 9/11 memorial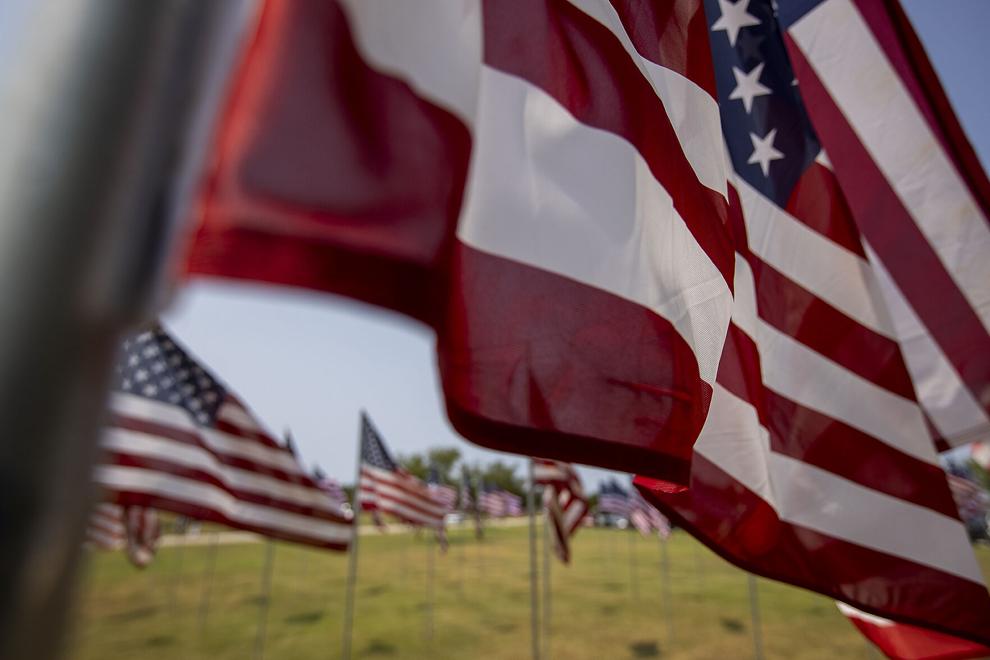 9/11 memorial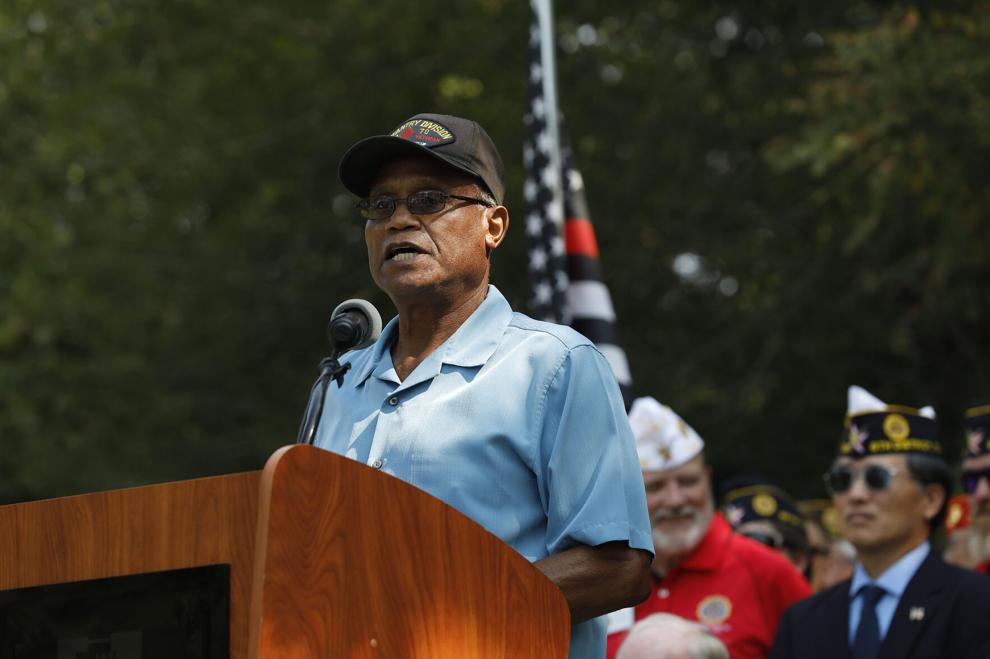 9/11 memorial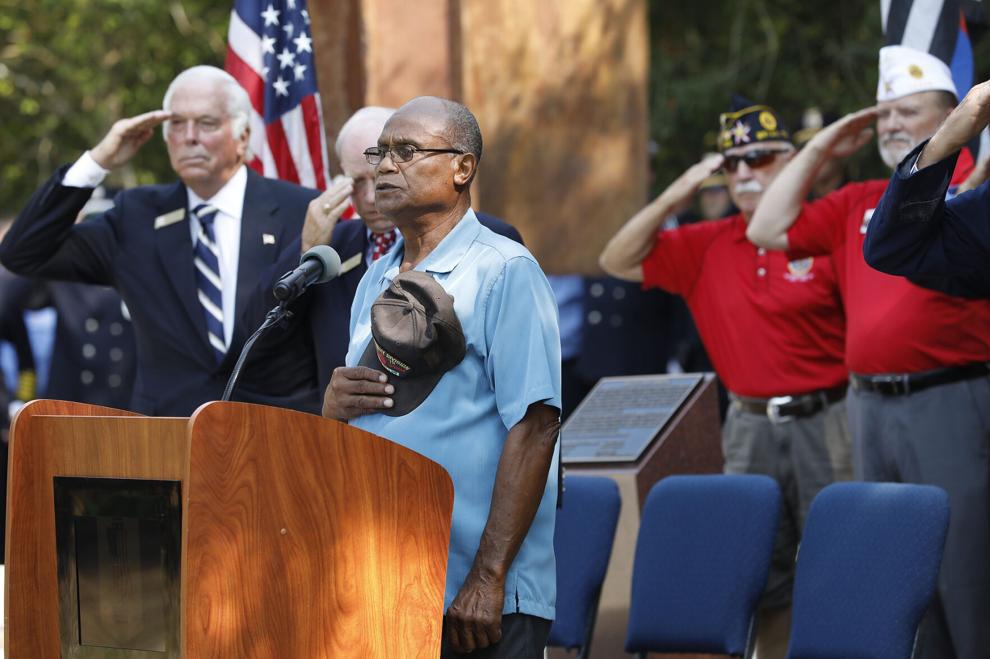 9/11 memorial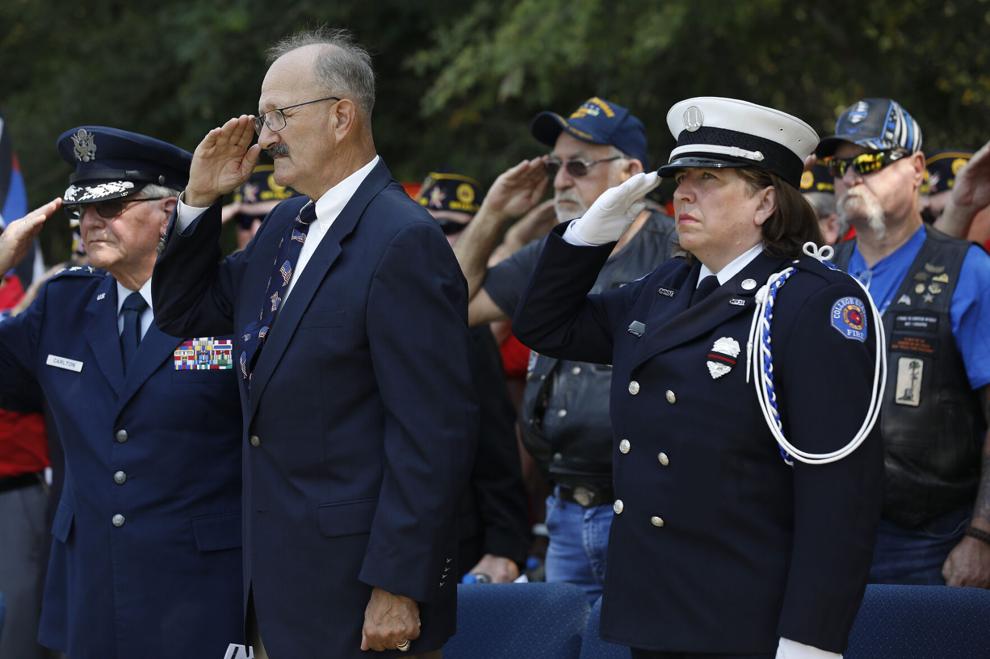 9/11 memorial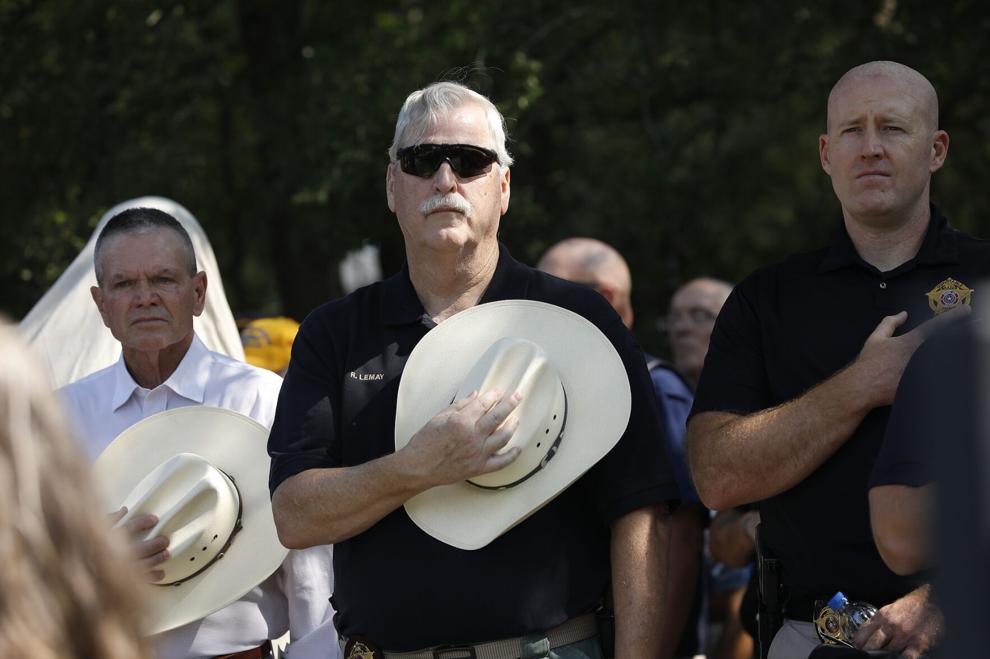 9/11 memorial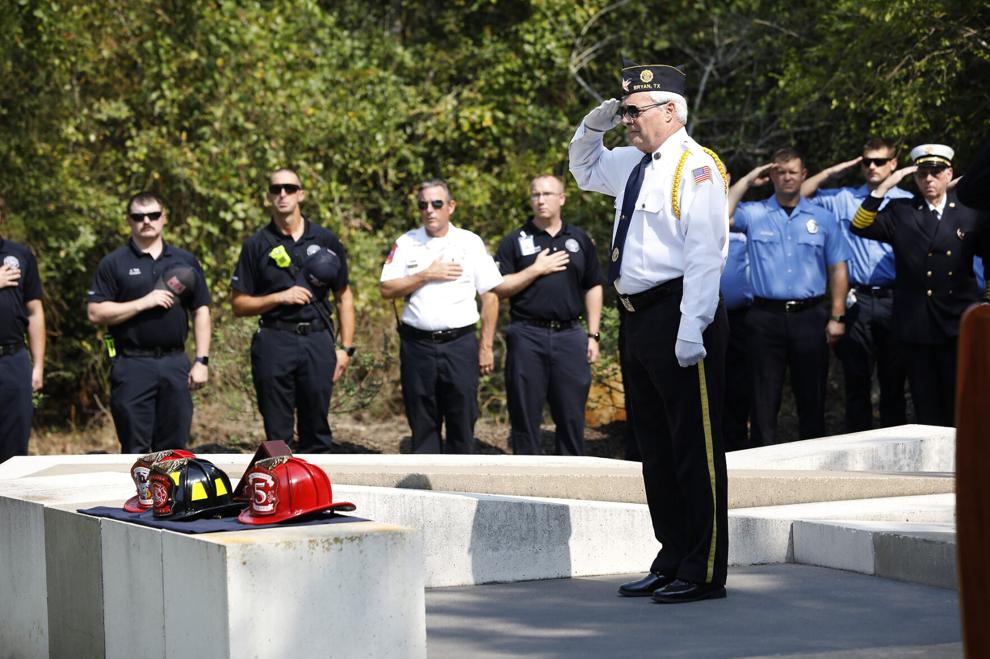 9/11 memorial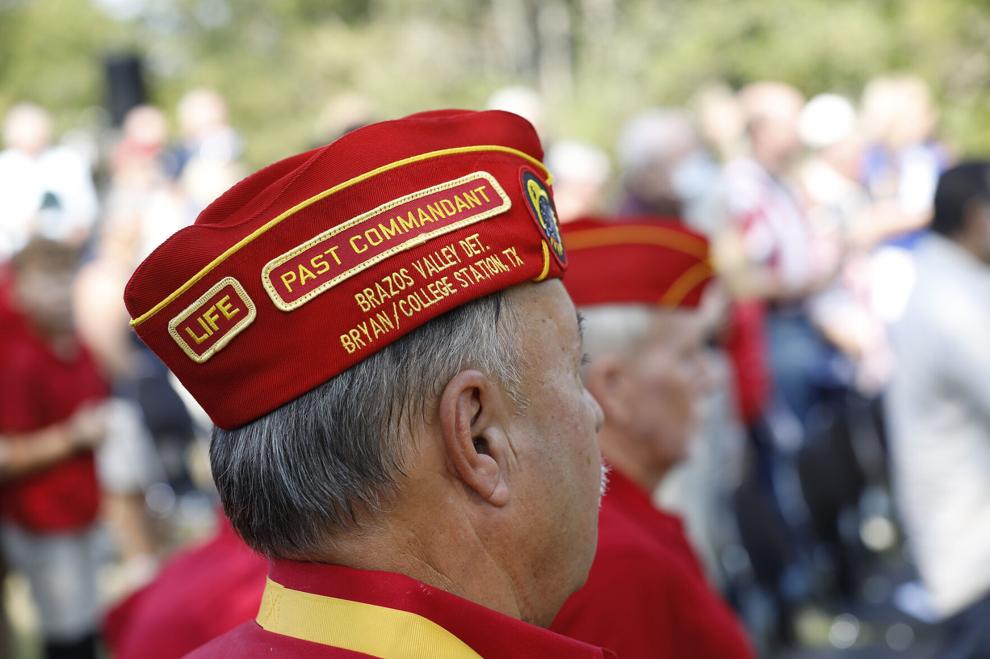 9/11 memorial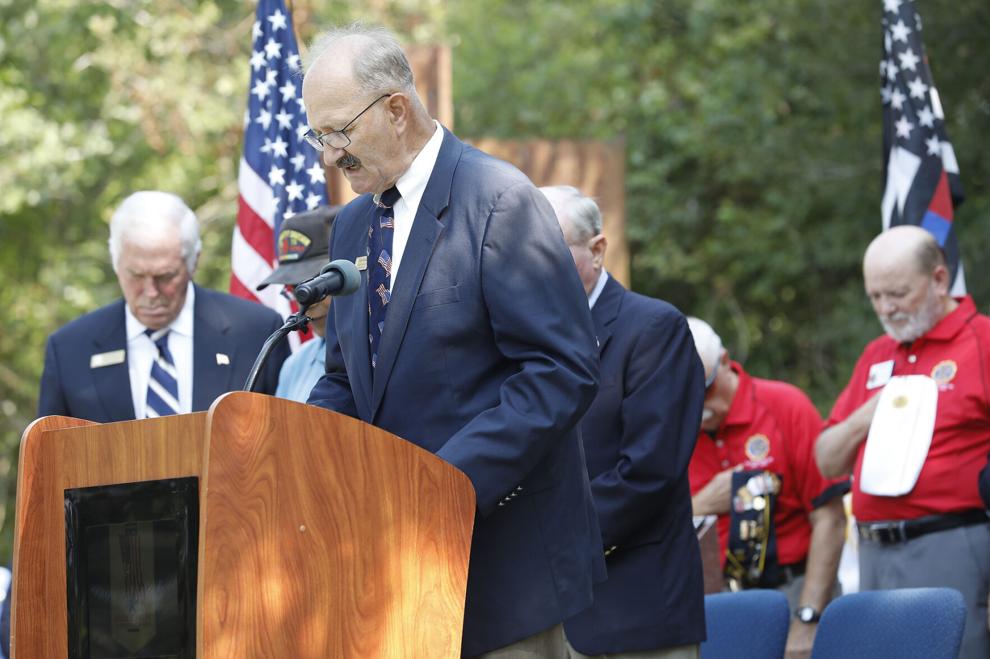 9/11 memorial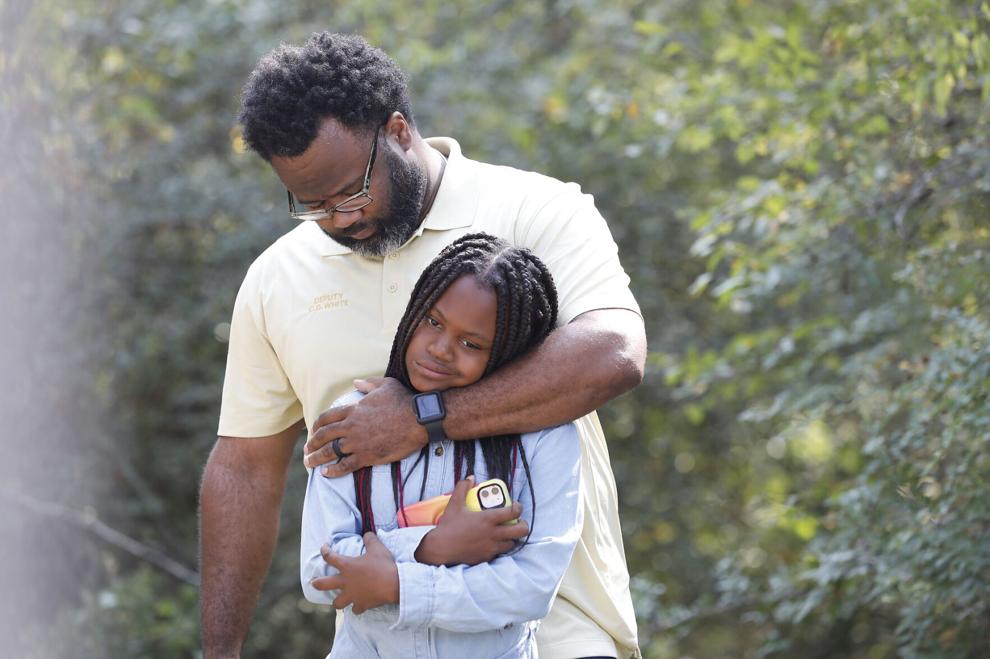 9/11 memorial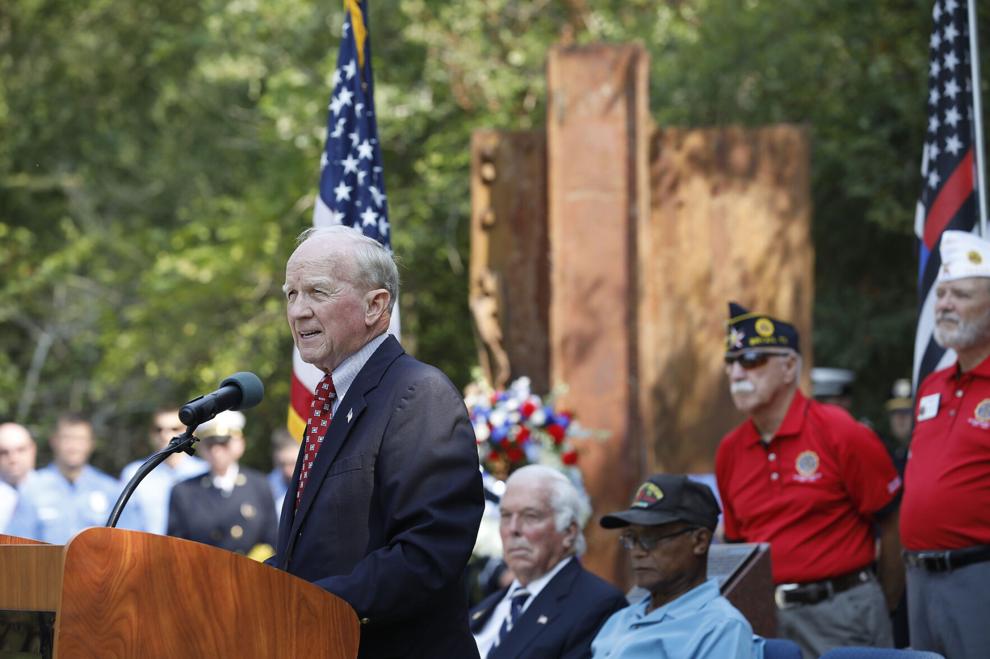 9/11 memorial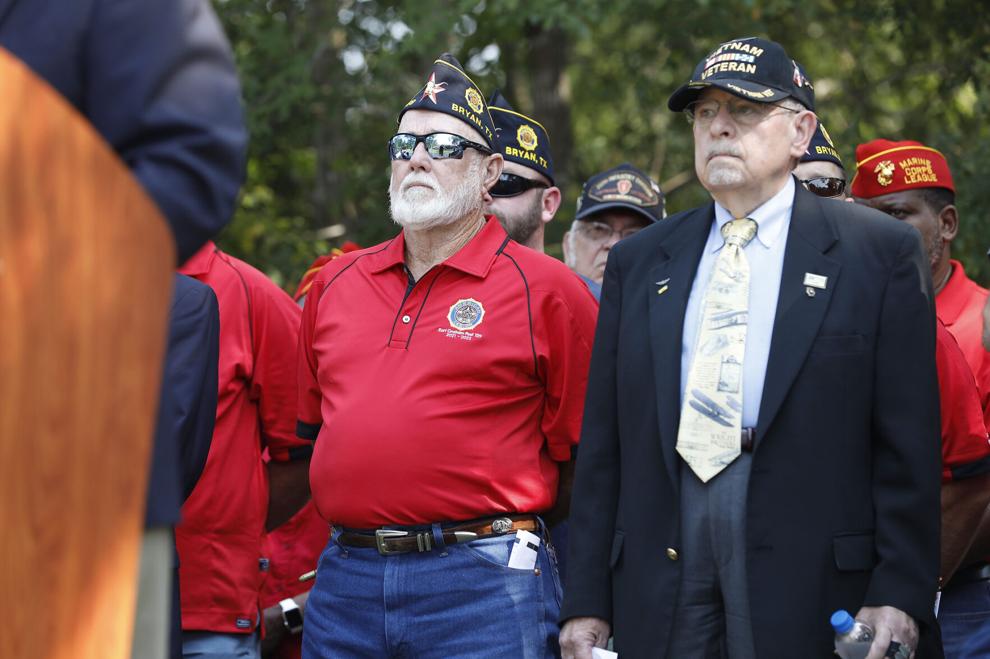 9/11 memorial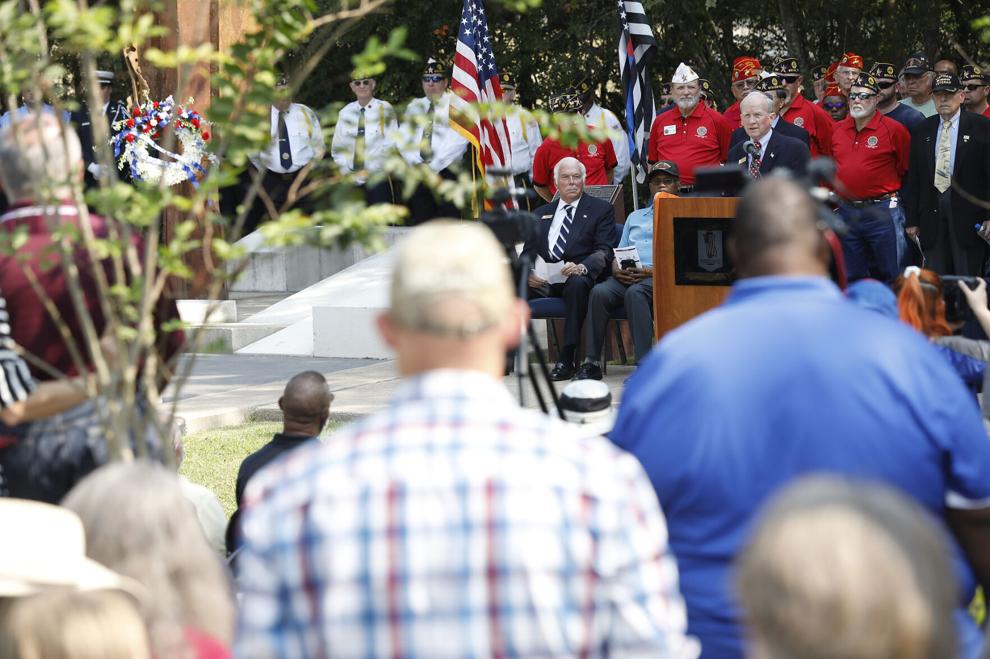 9/11 memorial
9/11 memorial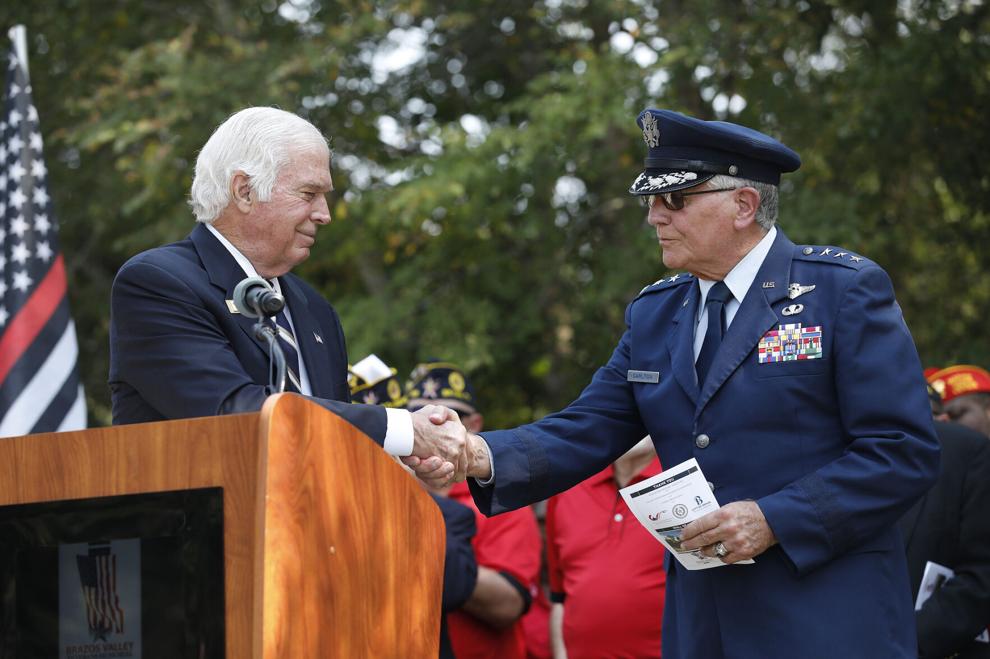 9/11 memorial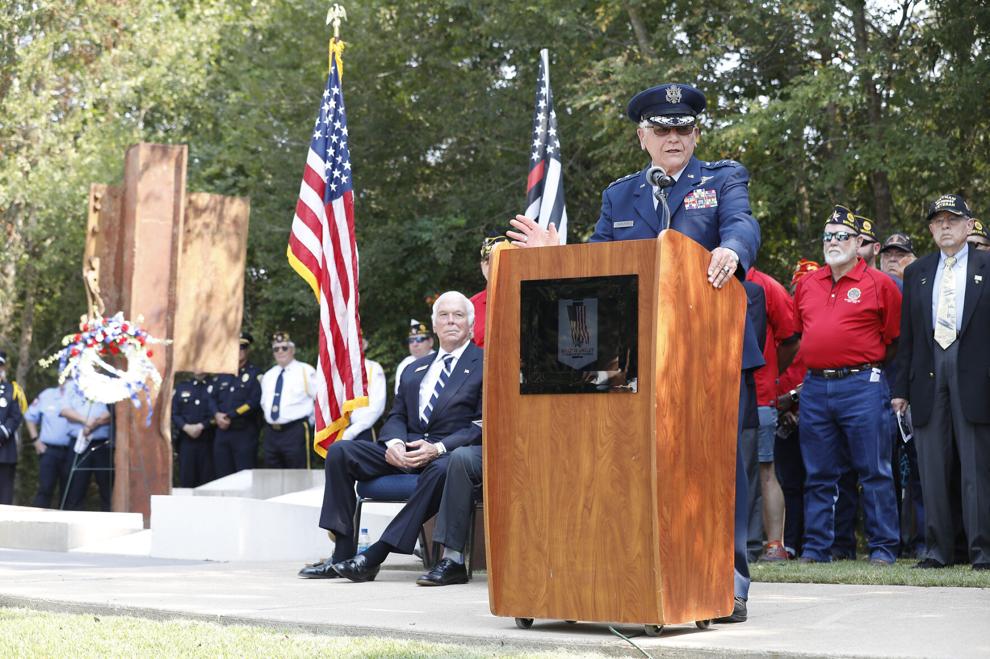 9/11 memorial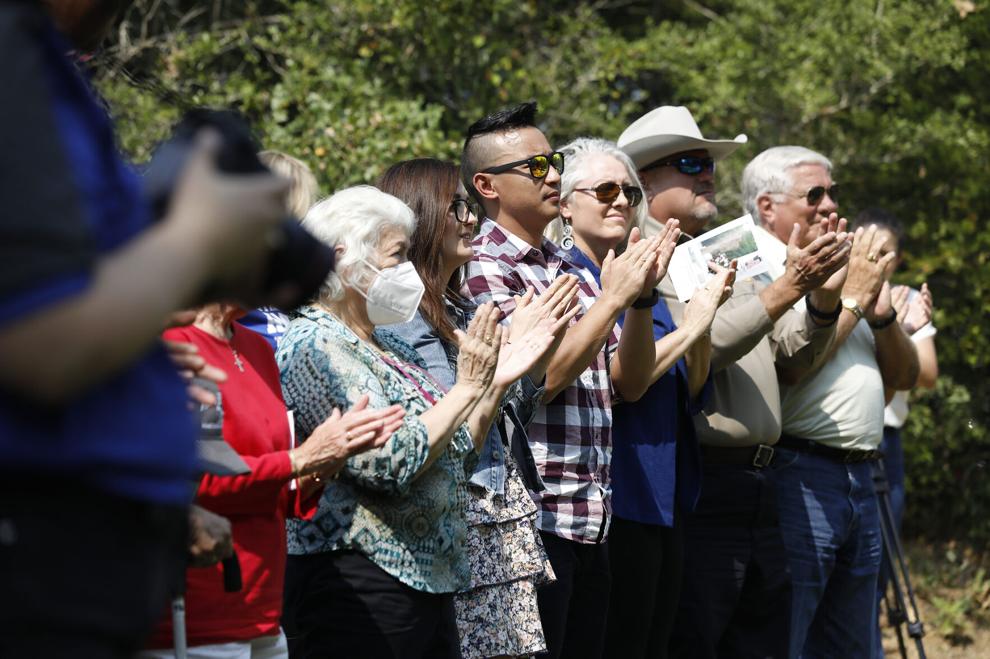 9/11 memorial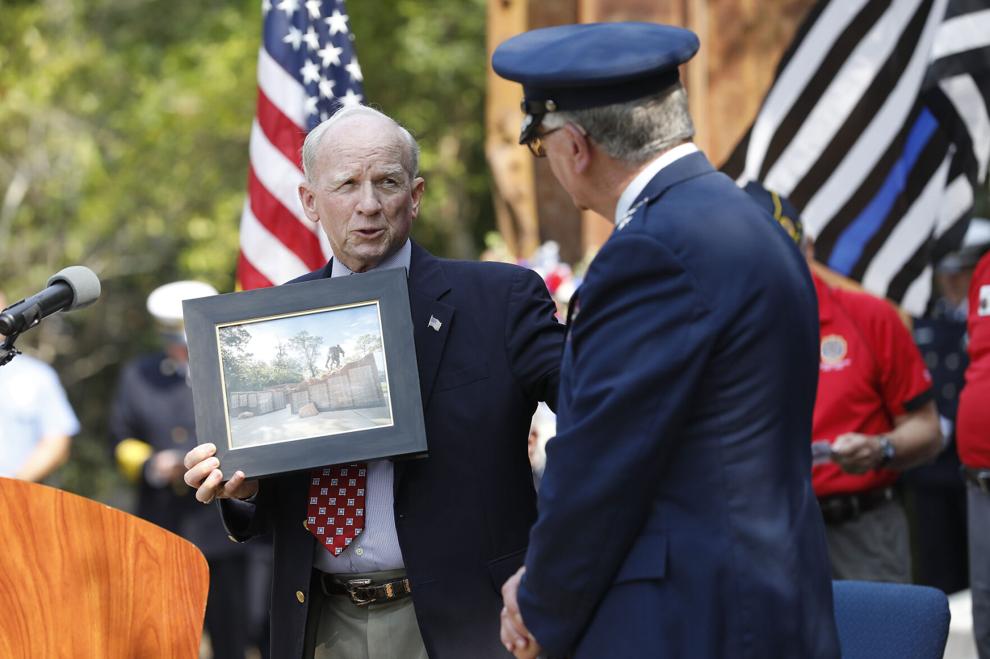 9/11 memorial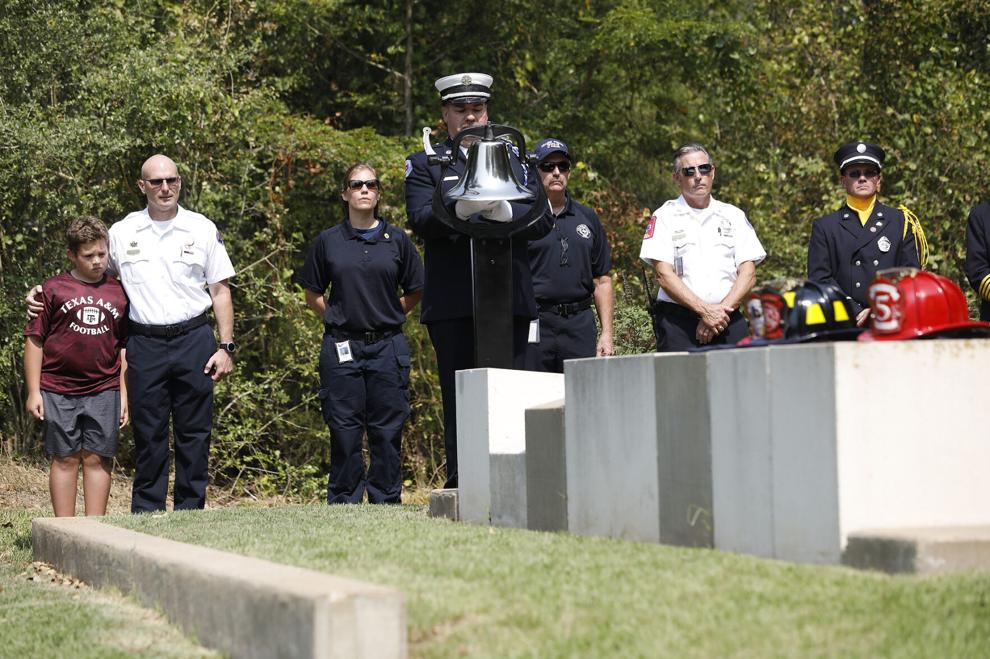 9/11 memorial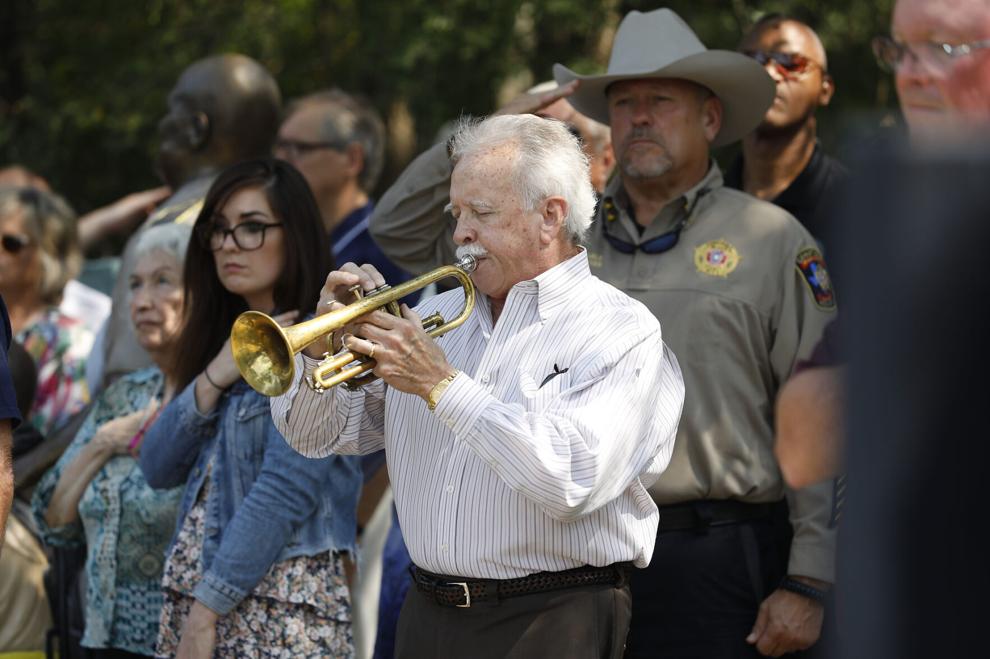 9/11 memorial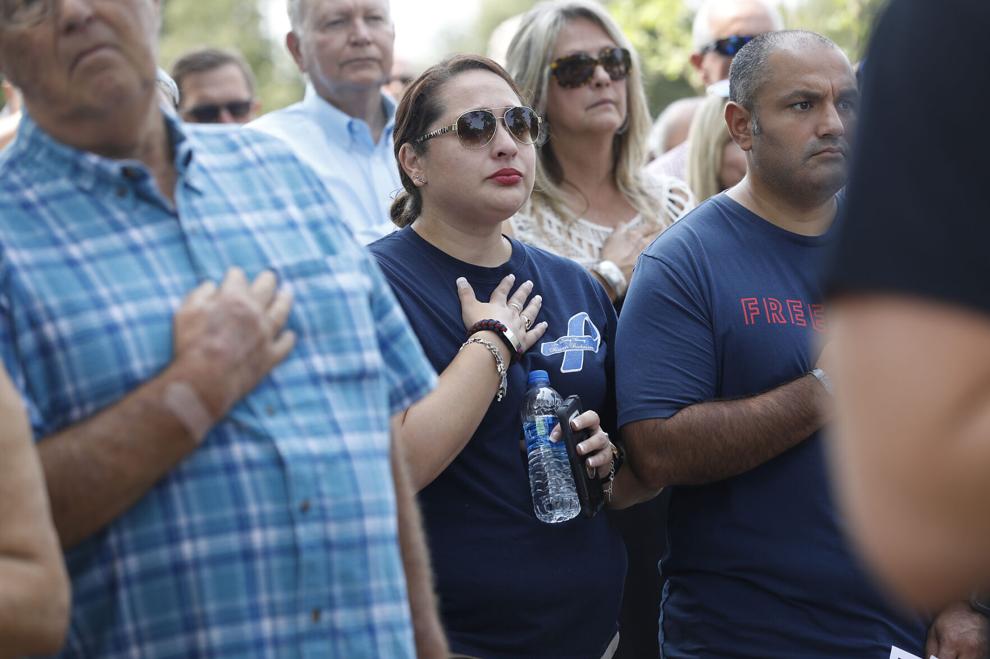 9/11 memorial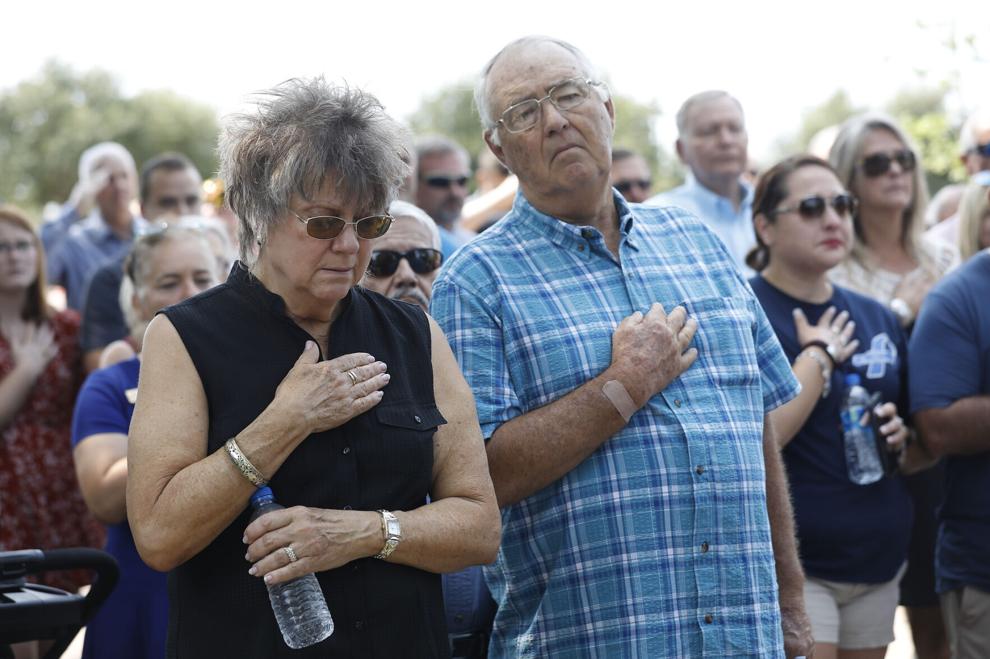 9/11 memorial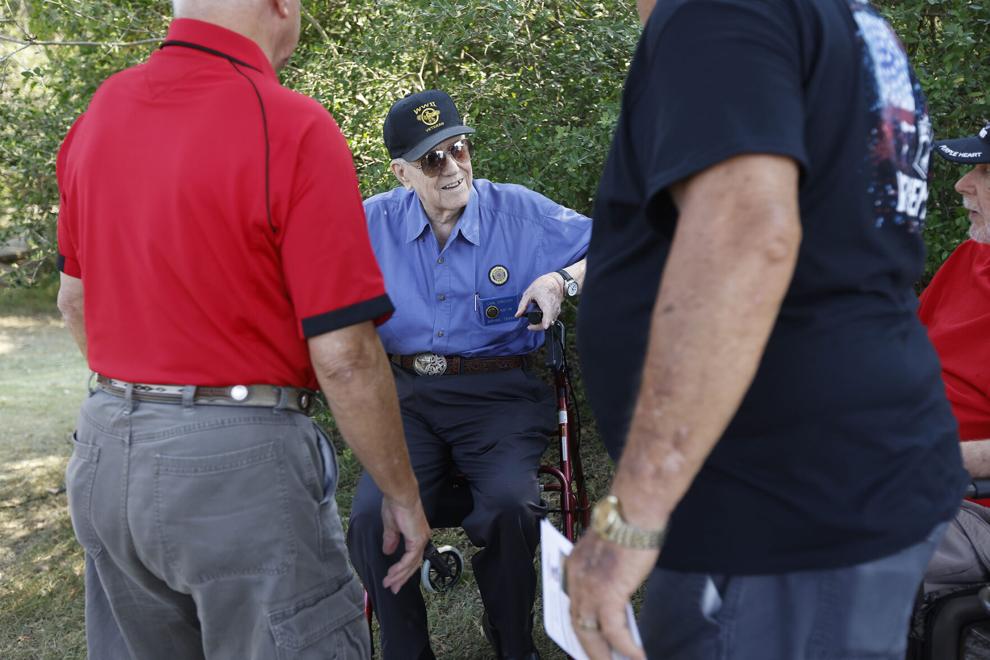 9/11 memorial
9/11 memorial