Monday morning was filled with music, poetry and prayer as the Brazos Valley community came together — albeit virtually due to the COVID-19 pandemic — to celebrate the life and legacy of Martin Luther King Jr. 
Deidra Davis, Bryan school board member and instructional assistant professor at Texas A&M, delivered the keynote speech at the 25th annual Dr. King Freedom March & Program, which last year brought more than 1,000 people together in Bryan.
Davis spoke about remaining hopeful despite disappointments. King and his followers faced setbacks and disappointments throughout the civil rights movement, she said, with their nonviolent demonstrations being met with violence, but they never lost hope.
"In the light of what we are experiencing today with racism, senseless deaths, social and environmental injustices, civil unrest, health care inequalities, just to name a few, I ask you, have you lost hope?" she said. 
She told the story of a time about 25 years ago when her hope had waned and she leaned on her grandmother Mildred Perkins Sr. for advice. Perkins was born in 1925 in Mississippi and as an adult relocated to Chicago with her husband and, at the time, six children. She would go on to have six more children. Perkins told Davis that she could not allow a moment of disappointment to take her off course.
"She expressed to me that day, with great authority, that she had not endured and persevered for her lineage to crumble and break under pressure, and truth be told, what I was experiencing during that time was nowhere near all that she had been through," Davis said. "Again, with authority of her voice, she directed me to wash my face and get up for there was so much work that had been done for me, and yet so much that I also had to do for those that would follow me." 
Brazos County Precinct 4 Commissioner Irma Cauley, Bryan Mayor Andrew Nelson and College Station Mayor Karl Mooney joined Christie Whitbeck and Mike Martindale, superintendents of the Bryan and College Station school districts, respectively, to reflect on Martin Luther King Jr.'s life and legacy.
"May we all reflect on the simple but powerful ideas of Dr. Martin Luther King Jr.," Martindale said. "More importantly, may we go forward every day with love in our hearts, as true success cannot be achieved with even the slightest bit of hate present."
Navasota's annual parade and festivities were also moved online Monday. President of Navasota City Wide Mission Kay Peavy said the pre-recorded video that streamed on Facebook reached around 1,800 people Monday morning — far more than the approximately 300 participants and attendees the event typically draws.
Peavy said this year's program was centered around King's quote "We must learn to live together as brothers or we will perish together as fools."
"Coming together, valuing each other, and everybody contributing what they could, I think that in itself is my biggest takeaway," Peavy said.
Each year, the Navasota City Wide Mission's MLK Day celebration also recognizes a different group in the community. In light of the pandemic, this year's program honored area health care professionals. In her keynote speech, registered nurse Shanandria Shelton thanked organizers for the recognition.
Shelton shared her battle with depression and how she found help through therapy and her Christian faith. She encouraged viewers to take care of their physical and mental health and to trust God to "rebuild" them after facing hardships.
In an original poem titled The Beautiful America, Navasota minister Myra Prosper-Dickson addressed police brutality, the Black Lives Matter movement, systemic racism and the recent Capitol riot. The virtual event also included clips from King's speeches, the national anthem from the Navasota High School choir, the Negro National Anthem performed by Geraldine "Gerry" Williams, words from Grimes County Commissioner Precinct 3 Barbara Henley Walker and more.
At the Dr. King Freedom March & Program, Davis encouraged people to fall back on hope when they feel fear and uncertainty paralyzing them.
"As Dr. King reminds us, while we must accept finite disappointment, we must never lose infinite hope."
That message of hope is one Agnes Gray, chair of the virtual event, hopes viewers take away from the program.
"You don't fall into despair as long as there's hope; as long as you can dream, you don't fall into despair, and that's when you give up, and we don't want our youth to give up," Gray said.
Intro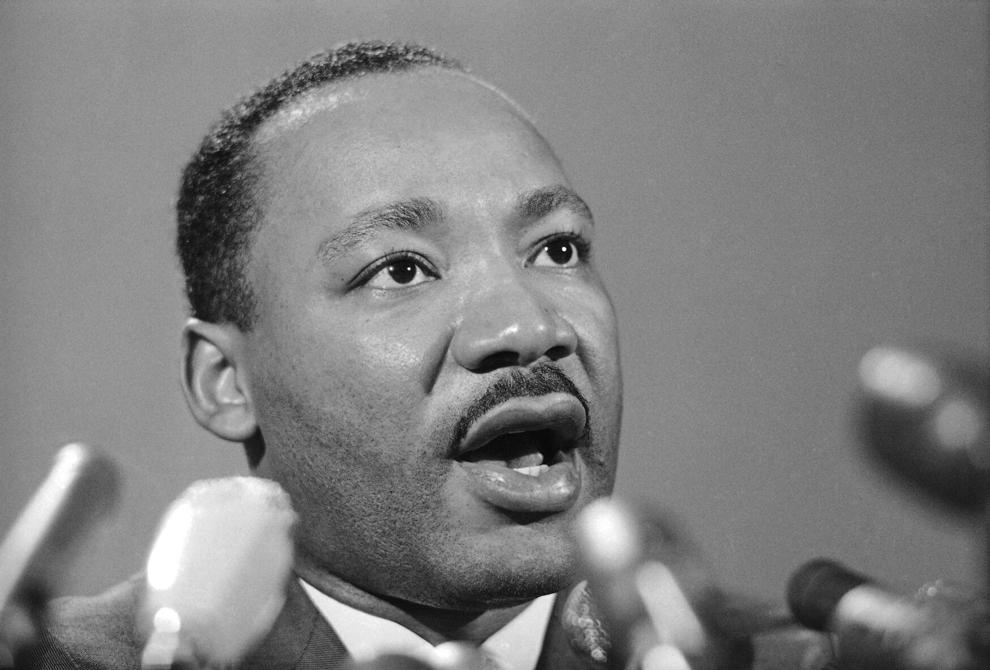 Atlanta, Georgia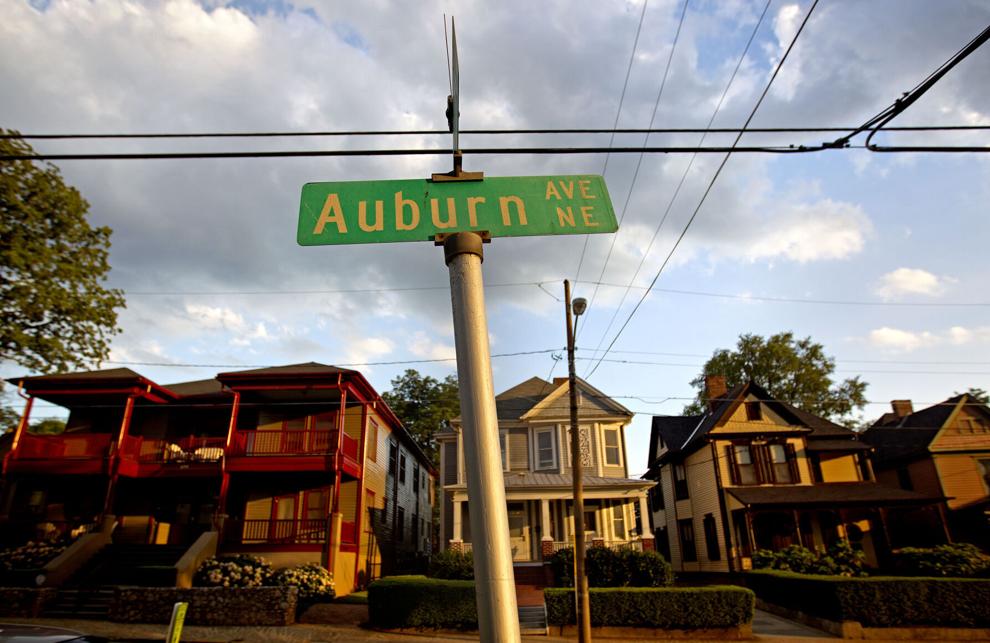 Memphis, Tennessee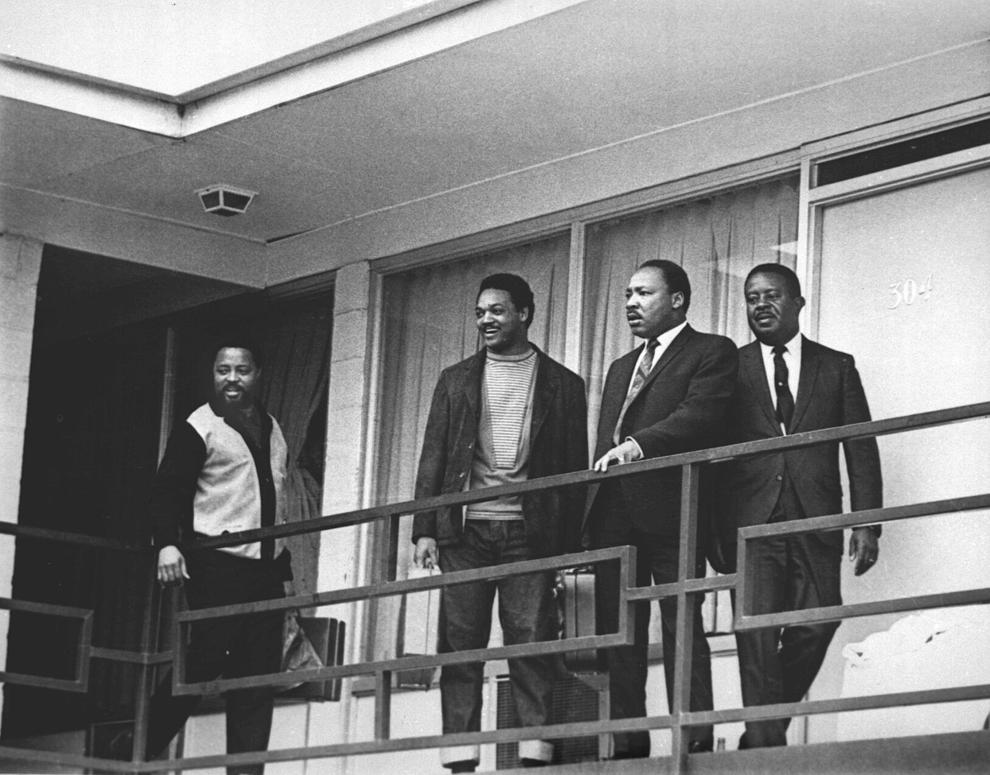 Montgomery, Alabama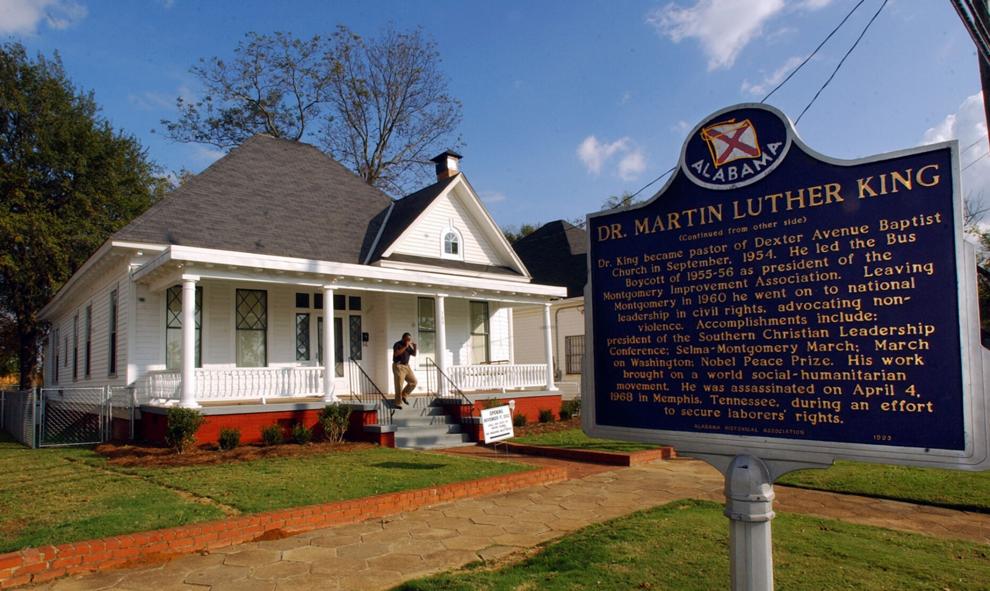 Birmingham, Alabama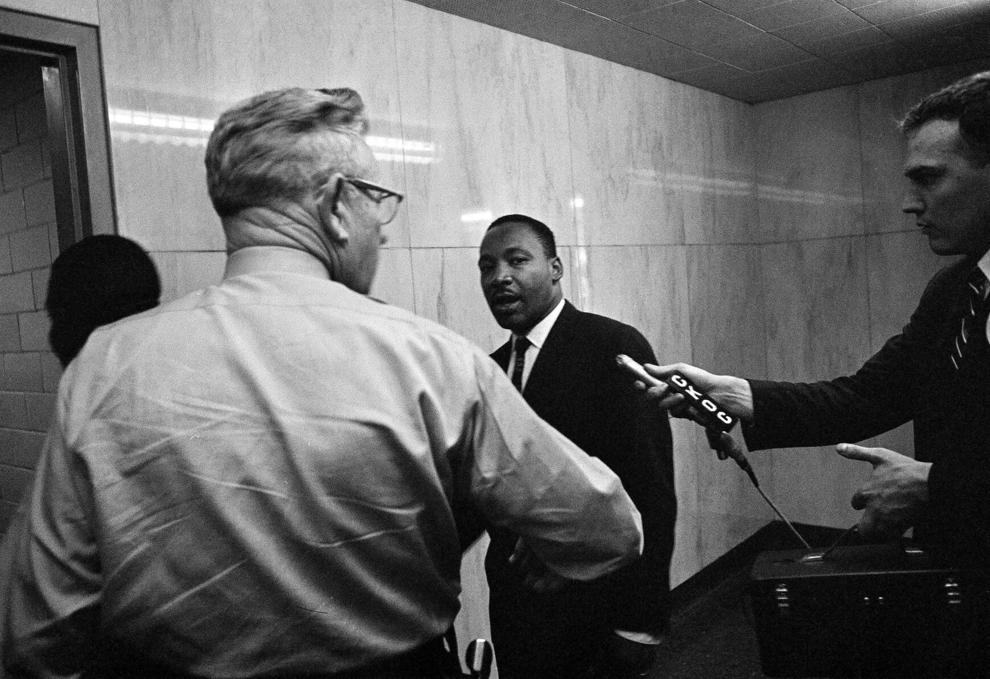 Washington, D.C.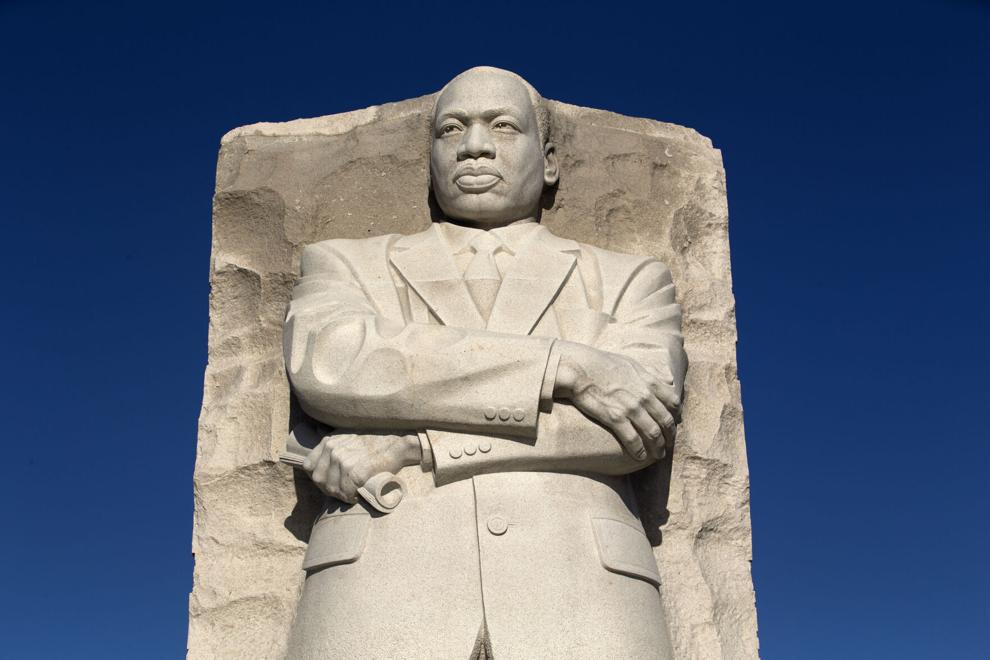 Boston, Massachusetts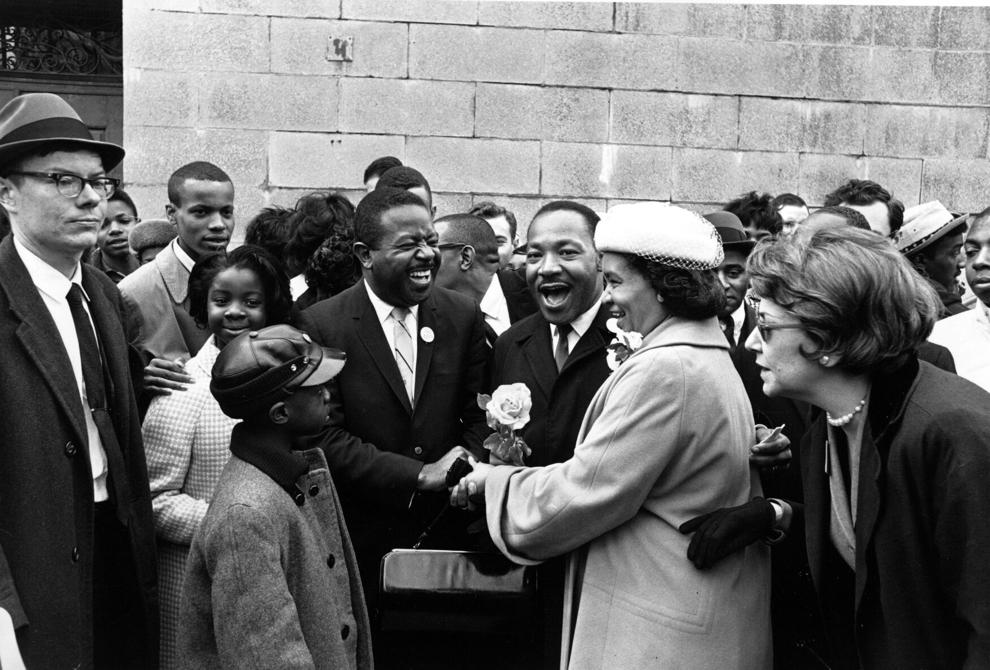 Bimini, Bahamas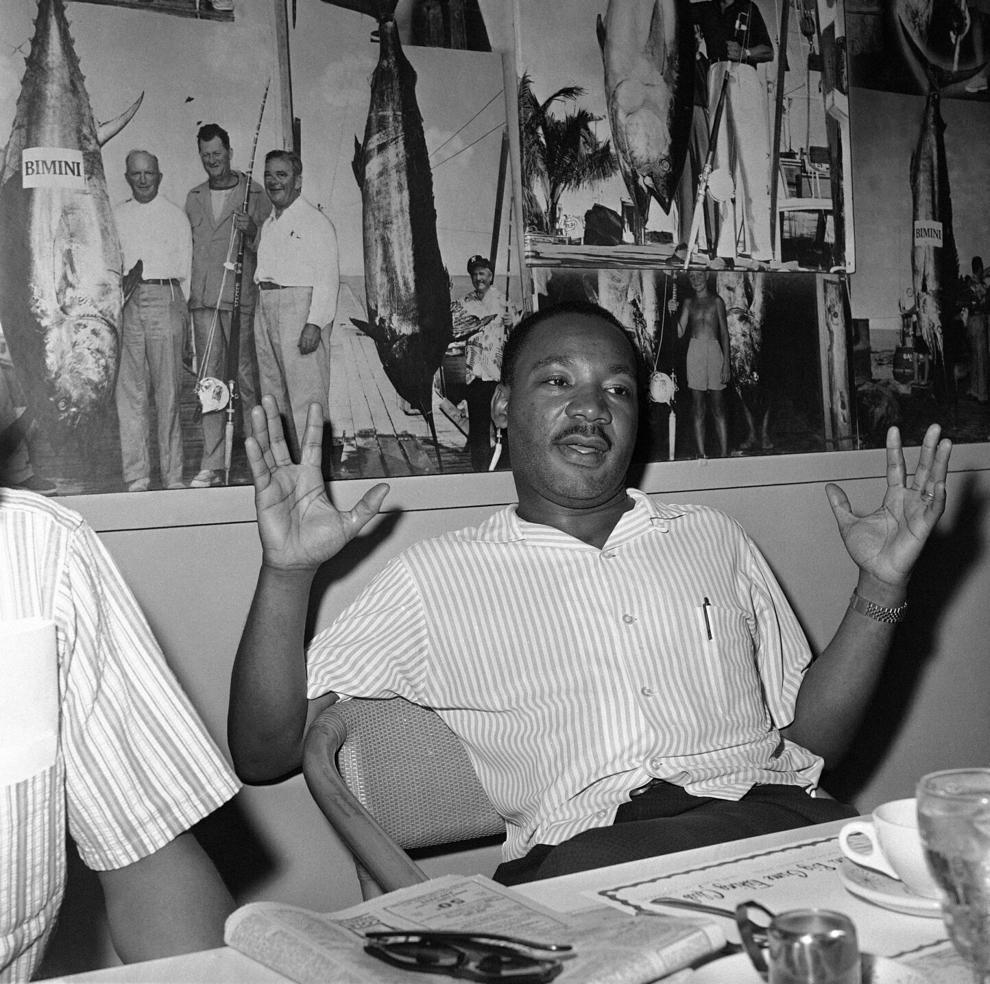 Ghana
The civil rights struggles in the United States and the end of colonialism in Africa came at the same time and naturally the movements dovetailed.
In 1957, the Kings went to Ghana in West Africa to attend its independence ceremony from Britain, according to the King Encyclopedia at Stanford University. In the capital of Accra, he met then-Vice President Richard Nixon, among others.
His first overseas trip, Ghana a profound effect on King. Upon his return to the United States, he said, "Ghana has something to say to us. It says to us first, that the oppressor never voluntarily gives freedom to the oppressed. You have to work for it."
Before the pandemic, Ghana was emerging as a prime tourist destination not just in West Africa but the entire continent. It is open to US visitors. While many people come for the beaches, wildlife and food, it also holds important historical sites.
That includes Cape Coast Castle, which was a hub of the transatlantic slave trade. A visit there is a somber reminder of centuries of oppression and its ramifications during MLK's time up to today. Victoria Road, Cape Coast, Ghana, +233 024 587 3117
India