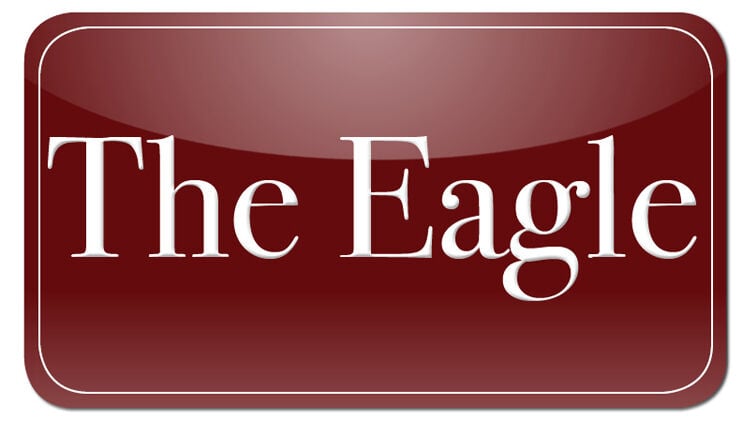 The Brazos County Commissioners Court is expected to adopt its revised commissioners' precinct map next week following the redistricting process.
The commissioners held a public hearing Wednesday before a redistricting workshop Thursday. Utilizing the help of Austin-based law firm Bickerstaff Heath Delgado Acosta to determine a plan, the court is expected to adopt a new precinct map during its regular meeting at 10 a.m. Tuesday in the Brazos County Administration Building.
Local, state and federal representative boundaries – county commissioner precincts and congressional districts – are redrawn every 10 years to accommodate population and demographic changes as seen in the Census that is taken every 10 years.
The deadline for adoption of revised county precinct maps is Nov. 12, which allows the boundaries to be set before the filing period opens for the March 2022 primary election.
During the public hearing, Jay Meadors, Republican party chair for the county's voting precinct 10, said, "I work with folks basically on both sides of the aisle and of the people that I have talked to that have an interest in this, I'm hearing the same thing, which is please, please, please just try to get this as equally balanced in terms of numbers of voters and people in each district. So that's all I'm doing is sort of passing that information along."
Brazos County Democratic Party Chair Wanda Watson also addressed the court at Wednesday's public hearing asking that the lines be drawn fairly and in a way that does not disenfranchise communities of color in the county.
"It is ever so important that they have fair representation, and that all that you do does not impact them adversely," she said.
Seven people spoke during the public hearing.
Precinct 3 Commissioner Nancy Berry and Precinct 4 Irma Cauley both called the plan "fair and equitable," with Berry saying she feels it evenly distributes the population while following natural street lines that she called logical.
The law requires the precincts to be within a 10% population deviation and also be equitable in demographic distribution.
The map that will be presented Tuesday for adoption includes changes requested by Precinct 1 Commissioner Steve Aldrich. The Commissioners Court voted 4-1 to propose the map named Illustrative Plan 2 on Tuesday. Precinct 2 Commissioner Russ Ford voted against the map.
Aldrich's two changes make FM 2818 the northern dividing line between county precincts 1 and 3 and put the Southern Pointe subdivision into Precinct 1, which was a request from the Southern Pointe developer.
In previous redistricting workshops, Southern Pointe had been placed in precinct 3 to put the location of future growth into Precinct 3. The subdivision currently does not have a population in the 2020 census because it is a location of future growth. Aldrich noted Precinct 3 also could see future growth in the Midtown area of College Station.
He also said he believes Precinct 3 was undercounted because not all students who live in the precinct were accounted for in the population and demographic numbers presented in the Census.
A request by Ford to move the dividing line between precincts 2 and 3 to Wickson Creek instead of Highway 30 was not included in the Illustrative Plan 2 map.
Ford requested the change, saying it would help divide that area's voting precinct 27 and would allow the areas to better fit each precinct, noting neighborhoods along Highway 30 to the east are one-acre plots of land instead of rural or open land.
He said it also would place more county roads into Precinct 3, saying the majority of county roads seem to be located in Precinct 2. The inclusion of Southern Pointe in Precinct 3 would have added county roads to Berry's precinct.
Berry rejected Ford's request, saying Highway 30 is the logical dividing line between precincts and called the request an attempt at gerrymandering that would move a political challenger out of Ford's precinct.
"Commissioner, what I am going to tell you is in our precincts, you can move to another precinct if you wanted to run in (Precinct) 2," Ford said. "You can rent property in that precinct and still be fully within the law to run in (Precinct) 2. We can't totally disregard the comments we got yesterday just because it might put one person in a different precinct. They can move."
One speaker during the public hearing – Rudy Schultz, Republic Party chair for voting precinct 27 – said it is large and asked for it to be split between 27a and 27b with 27b being placed in Precinct 3. The population is less than the legally allowed 5,000-person limit.
Brazos County Judge Duane Peters put his support behind keeping Highway 30 as the divider between the precincts, saying he had requested that change 20 years ago and again 10 years ago.
"Highway 30 really is the logical place for that line to be because it's city of Bryan and College Station," he said. "If College Station comes out and annexes in the future, then they can only annex up to Highway 30. Bryan has already annexed a strip through there, and they can go all the way up the river. To me, that's the logical place to put a line, and it's a defined line that everybody that drives out there would know that Precinct 3 is on one side and Precinct 2 is on the other side. To me, that looks the most logical spot to me."