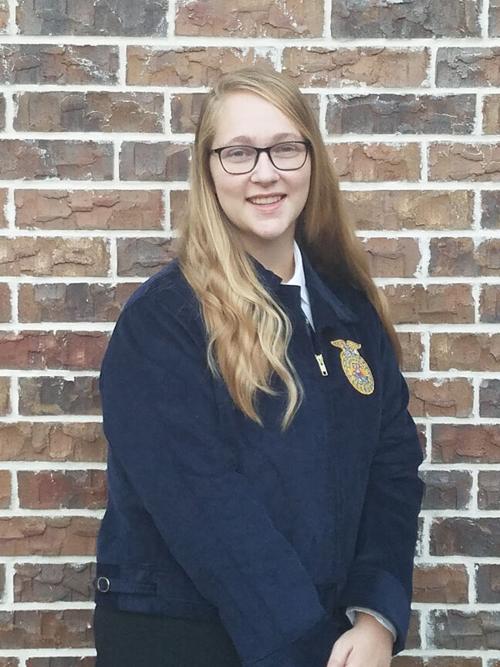 Hannah Shaw is not a traditional FFA student. She did not get involved until her junior year and has not shown animals.
"It's always been like something I've been really interested in, but I did other things," said the College Station High School senior, focusing on more of her required classes. "… Just last year, I decided I really wanted to do an ag class, so I set to do that, and I found that I just fell in love with it."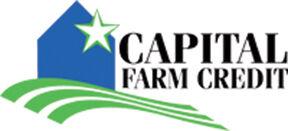 She tried to do as much as she could, but that participation was cut short last year due to COVID-19 sending school online after spring break.
At first, she associated FFA with animal projects students and thought she could not participate because she did not have the ability to show animals. Then, as a junior, she took an introduction to agriculture class, which put her into the program.
"I've always kind of wanted to show an animal, but it's just not really possible because my family doesn't have land close to here, so it's not something I can go and do — even though I would love to," she said. "Not everyone has that chance to do it. You have to find other ways to try to do something else."
She started out going to some of the general FFA meetings and then joined the Growing Leaders Committee, taking on a more active role in planning events, such as reading books to students to get them interested in agriculture.
Last year, she placed seventh in the Greenhand Quiz leadership competition, which is only for first-year FFA members. She said that made her realize she was doing the right thing by being involved in the organization.
"There's so many things that you can do that don't require [an animal project] pathway," she said. "The competitions, I just thought, was so fun because you could join any team, and it's just like any other club at school. You just put some time each week, and you can learn and then go to competition."
In addition to FFA, Shaw is involved with the CSHS theater program. She said she has learned the importance of time management being involved in both groups.
"In anything you do, there's going to be times when you have to prioritize one thing over the other, and so it just kind of helps with that," she said about how learning that skill will help after high school. "If I can learn that skill early on, then when I have more of an established career, I'll be able to make those decisions a lot easier."
Shaw's ag teacher, Sheridan Clinkscales, said Shaw shows commitment, follow-through, responsibility and reliability on any project or team she is on.
Clinkscales said she has seen Shaw take on a sort of mentor role for younger members, encouraging them in a calm, kind way.
"When I see her working beside them, they feel like they can do better with her sitting right there, and I have seen that," she said. "She makes others feel confident about their own abilities, and that's pretty cool. It's great, because then they feel like they can grow because of her ability to help them with their own confidence."
Shaw — a self-proclaimed introvert — is not the most outgoing member of the chapter, Clinkscales said, but she wanted to highlight Shaw's contributions behind the scenes.
"Those types of people are also extremely important, and I wanted her to be recognized for the good things that she does," she said.
If she were selected to receive the scholarship, Shaw said, it would be further evidence that FFA can be for anyone, not just someone who fits the traditional mold.
"You can take a different path or start later, not be in it your entire life, and still be able to find your way," she said. "I feel like anybody can do it, even people who you don't see as maybe being that typical person. Anyone can really get into it and, I feel like, enjoy it."
Just as people who might not fit the traditional FFA mold can be involved in the program, she said, agriculture is in people's lives even if they do not realize it.
"It's a necessity to live. If people weren't in fields of agriculture, our lives would not be possible," she said.
After high school, Shaw said, she plans to attend Texas A&M and study animal science with a preliminary goal of becoming a veterinarian, something that has interested her since she was a child.
"I know I want to work with animals, so I'm just going to start heading that direction and see where it takes me," she said.