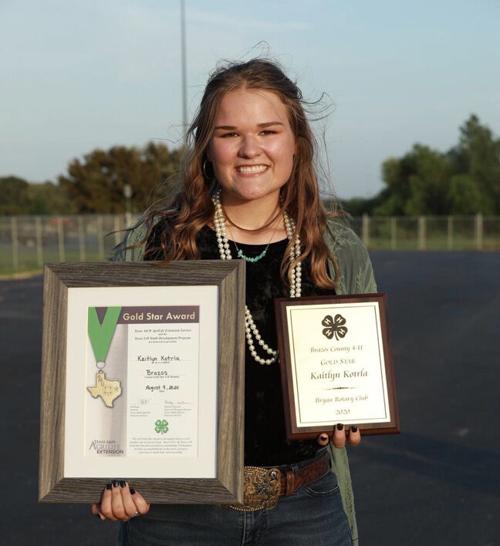 Kaitlyn Kotrla has spent most of her life around agriculture, starting as a Clover Kid in second grade before officially joining 4-H the next year.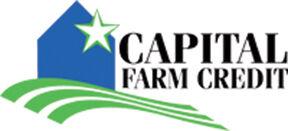 Just like she began 4-H early, she joined College Station High School's junior FFA program in eighth grade when her sister was in high school before moving into the main FFA program her freshman year.
"We just wanted to get involved in all things ag, because that's what I've done my whole life," Kotrla said. "It was something normal for me."
Immediately, Kotrla got involved in leadership and community service and has held officer positions ever since. Originally, she said, her parents pushed her to try out for officer and leadership positions, but eventually she began gravitating toward that on her own.
"I just fell in love with being a leader and helping people reach their goals in life," the CSHS senior said. "I think the positions that I hold now have helped me with that for sure."
Sheridan Clinkscales, agriculture science teacher and FFA adviser at CSHS, said Kotrla was a go-getter from the moment she entered the FFA program.
"She's very excited, very upbeat, very passionate about agriculture, and all we've had to do is kind of give her a little bit of guidance and provide her with opportunities, and she takes those and does wonderful things with them," Clinkscales said.
Within the CSHS FFA chapter, she said, the advisers and teachers have the FFA officers present leadership workshops specifically to help develop leaders who want to turn around and help build other leaders.
With Kotrla's drive to want to help grow other students into leaders, Clinkscales said, the chapter now has many who can step in and represent the chapter.
In the 4-H and FFA organizations, Kotrla serves as the Brazos County 4-H chairman, Southwood 4-H parliamentarian, CSHS FFA treasurer and chairman of the Strengthening Ag Committee.
In her 11 years in youth agriculture organizations, she has had many projects, such as showing rabbits and participating in food and nutrition and photography contests. However, her favorite projects are poultry and meat judging.
One thing she said she loves about 4-H and FFA is the relationships, describing it as an extended family. Clinkscales said Kotrla is always willing to help a fellow student or her teachers.
"If she sees something that needs to be done for a kid sitting at another table or at the same table, she's going to help them out," Clinkscales said. "And if it happens to be something that the teacher needs done, she's going to help them out. She's just very helpful, very positive."
In general, she said, if something — a test or competition — does not go the way Kotrla wanted, she sees it as a challenge rather than a defeat.
"She's like, 'You know what? I'm coming back bigger, better, stronger, faster, harder,' whatever it is to meet that goal. That's who Kaitlyn is," Clinkscales said.
In addition to her active projects in 4-H and FFA, Kotrla also advocates for agriculture, telling those who question the importance of the industry to look around them.
"It's the clothes that you wear. It's literally everything," she said. "It's the food that you eat. It's the clean air that you breathe. Every little thing goes back to ag, and I think it's so important that we make sure it is able to keep up with the growing amount of people in this world, and I think devoting a life to that is a really important part of being an advocate for agriculture."
As she looks forward to college, her goal is to attend Texas A&M to study agribusiness with a certificate in meat science and join the Aggie Meat Judging Team. She might get a master's degree, she said, but her goal is to work for the United States Department of Agriculture or another ag business.
The scholarship would help her achieve this, she said.
"My whole life has been devoted to agriculture and been centered around it, so getting a scholarship because of all of my hard work would just mean so much to me and so much to my family and all of their time that they've helped me put into my project."