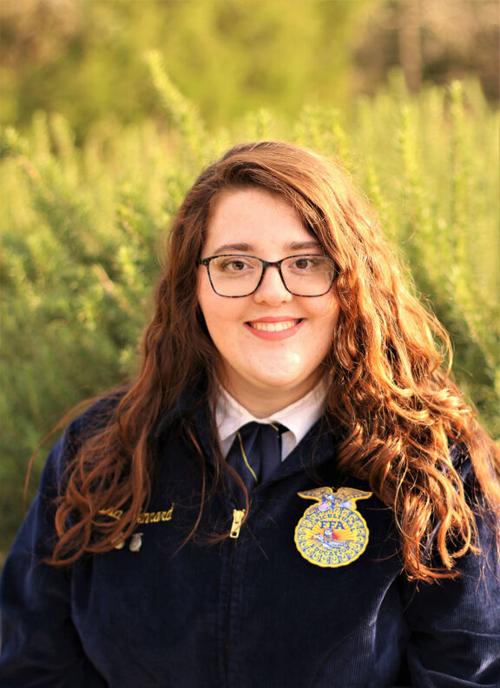 When College Station High School senior Alyssa Hennard joined FFA, she found not only a family, but also a passion for horticulture.
Hennard took her sister's advice and enrolled in ag classes her sophomore year after finding engineering was not for her.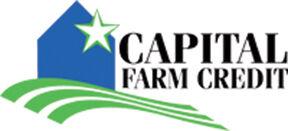 She began with floral design and has gone on to take horticulture, advanced plant and soil science and advanced floral design. She also serves on the chapter's nursery landscape team.
"I love plants," Hennard said. "The animal part of ag is cool, too, but I just happen to be fascinated by horticulture and things like that because there's so many different things you can do with it."
The ag industry, she said, is an important part of educating people about where their food and plants come from, as well as helping to protect forests throughout the country.
Over the past three years, Hennard has learned to identify more than 200 types of plants typically used in landscapes and has her own growing collection of plants at home, ag teacher Sheridan Clinkscales said.
When students in the advanced floral class find ideas on Pinterest, Clinkscales said, they come to her and Hennard for help identifying what plants to use for the project.
"A lot of the times, I know it; some of the times, I'm like, 'Oh, I don't know that one,' " Clinkscales said. "I will always defer. ... Alyssa knows plants so well that some of the times she's able to identify the plants that I cannot for her classmates."
Clinkscales said she has seen Hennard go from a shy, quiet student who would not talk to the teachers or her classmates to a confident leader in class discussions. The transformation came when Hennard realized how much she loved plants and Clinkscales cultivated that passion, she said.
"Anytime you get her talking about plants, the floodgates open and her personality shines and her confidence is there, and it's just really cool to see," Clinkscales said, adding Hennard has designed a hydroponic system and become an expert among her classmates.
A self-proclaimed introvert, Hennard said she learned she does not have a problem talking to people and teaching them if it is about something she loves, like plants.
That excitement for plants is contagious, Clinkscales said.
"She — just by her own enthusiasm — will get you excited about talking about plants or soil or whatever it may be about plants," she said.
Clinkscales said not many people get to know that side of her if they do not talk to her about plants.
"She's the type of kid that is not always seen, and people don't realize how smart and brilliant and talented she is," Clinkscales said. "She's very artistic, and then her plant knowledge is overwhelmingly exciting. … Lots of people don't get to see how fantastic she is."
Hennard said she has her sister and mom to thank for convincing her to try FFA and take horticulture and floral design classes. Then, Clinkscales has helped her figure out what she wants to do, inspiring her to become an ag teacher with hopes of returning to College Station High School to give back.
Over her three years in FFA, Hennard said, she has found a supportive group of people who is willing to help each other when needed.
"We're all proud of each other," she said. "I love everybody in ag like they're my actual family."
Her plan after graduation is to attend Blinn College and then transfer to Texas A&M to study horticulture. Then, she wants to pursue a teaching certificate or a graduate degree in education. A scholarship, she said, would help achieve that goal.
"I feel like ag is a big way that I could help people," she said about her future plans. "I could do extracurricular activities, and I could teach people how to grow their own food and things like that. That might be able to help families that are having trouble getting food that they need."