College Station's Place 1 city council seat is on the ballot for a shortened term, but the incumbent and challenger vying for the spot are excited for the chance to make the most out of the next two years. 
Bob Brick was elected to the seat almost three years ago, immediately after his wife Blanche Brick sat at the dais. This is Jason Cornelius' first time running for public office.
If elected, Cornelius will be the first African American to serve on College Station's city council.
The city is in the middle of transitioning from three-year to four-year terms. To keep them staggered, Place 1 is up for a two-year term this election season, while places 3 and 5 are set to be the first four-year terms that College Station sees. Candidates also are competing in a runoff election to fill the one-year unexpired term for Place 4. 
Brick believes that as the incumbent, he will be able to jump right in without needing a learning curve for the abridged cycle. Cornelius says his local involvement, especially with learning budgets through work with nonprofits, will help him hit the ground running and mean he is not "coming in blind."
Early voting started Tuesday and will end on Oct. 30. Election day is Nov. 3. For a full sample ballot and list of places to vote, visit brazosvotes.org. 
---
Bob Brick
A job at Texas A&M University brought Brick, 81, to the area in 1975. While work opportunities have moved him in and out of College Station over the years, he said he's called the city home since the '70s.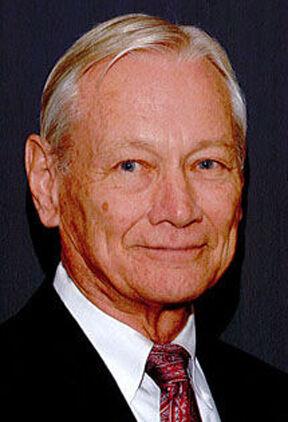 Brick is a research specialist at the A&M Institute for Quantum Science and Engineering. He graduated with a bachelor of science from Texas Tech and a master of science and doctorate from the University of Hawaii. 
He's been a member of College Station's Board of Zoning and Adjustments and served as president of the city's Rotary Club and the Foxfire Homeowner Association. He has served on a steering committee for the Fun For All Playground and member of Brazos Valley Texas Master Naturalists and the Rio Brazos Audubon Society. 
During his career, Brick held titles at Blinn College, the University of Hawaii and A&M. Additionally, he was once a consultant in marine science education for the Indonesian government's Ministry of Higher Education and a consultant in shrimp culture to the government of Pakistan. 
During his time in the private sector, Brick developed shrimp culture in Texas, Illinois and South America. He's been a Peace Corps volunteer teacher in Ceylon and the Philippines.
Citizen engagement in city governance, smart and sustainable growth and economic development, adequate funding for core services, and support of safe and secure neighborhoods remain Brick's central focus points. 
Due to strain caused by the COVID-19 pandemic, Brick said finance will be the greatest challenge that the city will face in the coming years.
"We have to maintain the city in a financially viable state in order to be attractive for businesses," he said, explaining that budget cuts must be strategic so that core services are maintained but the city remains enjoyable for residents. 
Throughout his campaign this year, Brick has highlighted the need for a more diverse local economy through the use of nature tourism — something he says he wishes he promoted sooner. He said the Military Heritage Museum that has been in talks for Veterans Park would help diversification efforts, too. 
Overall, Brick said he's proud of the actions he's taken because he believes they make the community attractive for businesses and neighborhoods alike. 
"If the pandemic does not fade away quickly, then business cannot return quickly," Brick said. "And that's going to mean that next year's economic situation for the city will be much more difficult than this year's situation. I would like to be able to have a hand in helping manage those affairs through this more even more difficult time than we have right now."
Brick has a son and a daughter; his son is running for the 272nd District judge seat.
---
Jason Cornelius
Cornelius, 43, has lived in College Station since he was 9. He graduated from A&M Consolidated High School, played basketball at Texas A&M University and has been in consumer and business lending for two decades. He and his wife have three children.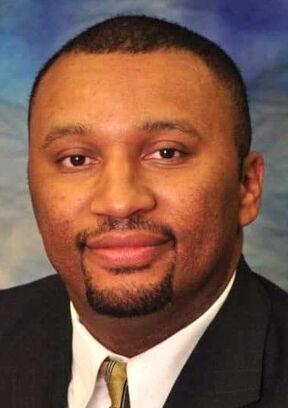 At Frost Bank, Cornelius is a bank officer and financial center manager for the B-CS area. Other titles he holds in the community include vice chair for the board of directors of the Chamber of Commerce, Twin City Mission board of directors president, Project Unity board member, Brazos Valley Food Bank board member and advisory board member for the College Station Police Department training board. 
In the past, he's been on the advisory council for the American Heart Association and a founding member and past president of the Young Professionals of Aggieland. In June, Cornelius organized a forum in which law enforcement and government leaders addressed racial justice and accountability. 
Voices of young families and young professionals are not being heard, Cornelius said, and he thinks he can bring a new viewpoint. 
Cornelius wants to look at planned strategic growth for the city, ensuring sensible financial plans and budgeting to help recover from the economic impacts of the COVID-19 pandemic, and creating a business environment that fosters and promotes the local business community. 
Pandemic recovery is the biggest challenge facing the city, and he said his desire to work with the business community and strategic growth will address it. 
Surrounding communities, including Bryan and Navasota, are ensuring that housing is affordable for young professionals and families, Cornelius said.
"I don't want College Station to be left behind when it comes to being able to continue to be a beacon for people to want to live and bring and grow their families here," he said. 
While working with the city's tourism division is an important way to get through issues caused by the pandemic, Cornelius said, strategic partnerships with Bryan, A&M, Brazos County and others will be critical so that the region can be a destination for visitors. 
"I have a passion for the city and community I call home," Cornelius said. "I want to see it continue to be a leader in what we do in Aggieland. That is what has caused me to want to run and be a part of this process — to continue to help community I call home."
Get Election 2020 & Politics updates in your inbox!
Keep up on the latest in national and local politics as Election 2020 comes into focus.