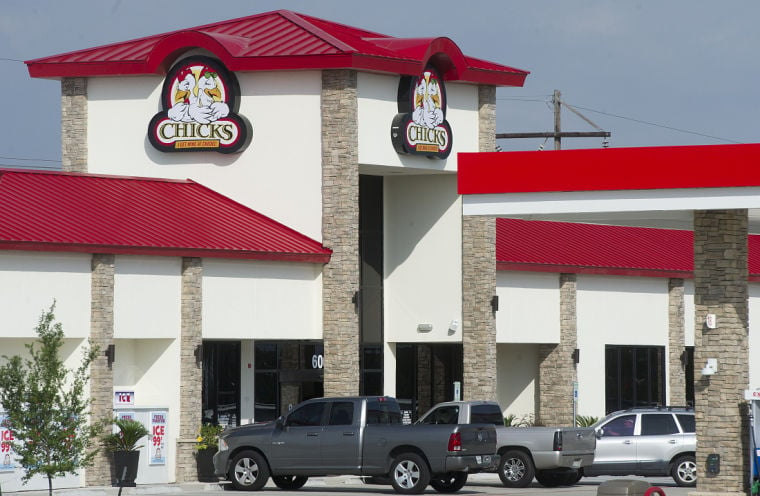 A lawsuit filed by Buc-ee's Ltd. for trademark infringement against the owners of Chicks -- a newly opened convenience store on the northeast corner of Texas 6 and Briarcrest Drive in Bryan -- was conditionally dismissed last week pending finalization of a settlement.
The original complaint was filed on March 8 and names Chicks Development Group, LLC; Ray Hansen, company secretary; and Jackson Fulham, company president, as defendants.
In an amended complaint filed April 9 by Buc-ee's, the company claims that the Chicks logo is intended to be a "copy of, or at the very least suggestive of, Buc-ee's logo."
Additionally, Buc-ee's argues that the way the store is decorated and set up to operate is "confusingly similar" to Buc-ee's stores, according to the chain's complaint.
In the court document, Buc-ee's asserts that by utilizing features similar to what's found outside and inside Buc-ee's stores, Chicks is potentially harming the convenience store chain in several ways, including placing the reputation of Buc-ee's in the hands of Chicks' owners and employees and allowing Chicks "to gain acceptance for their convenience store services and products based on ... the reputation and goodwill of Buc-ee's."
Buc-ee's is owned by Beaver Alpin, a 1980 Aggie graduate who opened his first store in 1982 in Lake Jackson, where the company is still headquartered.
Today, there are at least 20 Buc-ee's stores operating throughout the state and five flagship stores, including one in Madisonville and another in Bastrop.
The Buc-ee's logo features a cartoon beaver with the store name in curved letters below the character, while the Chicks logo displays two cartoon chick characters with the store name sprawled below the animals.
A response to the Buc-ee's complaint was filed April 25, in which Hansen and Fulham denied all allegations made by Buc-ee's.
On May 21, Judge Nancy Atlas of the U.S. District Court for the Southern District of Texas ordered the case be dismissed on the condition that a settlement is finalized by July 22.
Charles Baker, a Houston-based attorney representing Buc-ee's, said he could not comment on the case or any details of the settlement while the two parties were working on an agreement.
Attempts to contact Buc-ee's owner Aplin were unsuccessful.
Floyd Nation of Houston, the lead attorney for Chicks, also could not be reached for comment, nor could his clients.