Note: This list was published in the Oct. 15 edition of The Eagle and reflects the names of students submitted by each school and/or school district named to honor rolls for the first six weeks of the school year.
---
First Grade: Logan Arriaza, Nathalia Bonilla Euceda, Omar Davila, Valerie Delgado Hernandez, Jefferson Diaz-Sorto, Bella Garcia, Josue Luna, Luis Martinez Alvarado, Ariana Olvera, Alexis Perez, Elizabeth Perez Gonzalez, Christian Ramirez, Stephanie Ventura
Second Grade: Victoria Colocho, Arianna Garcia, Kimberly Garza, Mateo Hurtado, Alessandra Morales-Castillo, Joseline Quintero,
Third Grade: David Acosta, Edson Cabrera, Carlos Camarillo, Aylin Luna-Contreras, Benjamin Olvera, Sebastian Reyes Lopez
Fourth Grade: Dennis Martinez Jeresano
First Grade: Jose Aguilar, Miguel Paolo Alvarez, Kingston Austin, Hazel Bell, Noelle Castillo, Talen Childs, Ryleigh Constancio, Braydon Currie, Eylee Diaz Leal, Avery Doan, Brayden Ekeland, Corbin Goffney, Memphis Harper, Susan Hayden, Zoey Hernandez, Liam Hightower, Logan Hill, Ryleigh Huerta, Jace Jackson, Aaron Jones, Michael Lawrence, Bryden Lemmond, Ivan Lister, Isaac Lopez, Romeo Lopez, Kaylee Lyons, Roselyn Mandujano Pina, Paloma Martinez Mendez, Taylor McKay, Callen McKibben, Fabian Mendoza, Bryden Page, Hayden Peacock, Damian Pedraza Jimenez, Evan Pepper, Natalia Perez, Mariyah Pierce, Francisco Pineda, Maxsimiliano Ponce, Delilah Puga-Ledezma, Angelica Rios, London Robertson, Dustin Robison, Logan Rodriguez, Sophia Saldana, Ava Sharpe, Arlette Tapia, Bella Tello, Katie Torres-Guerrero, Gabriella Valles, Easton Vela, Eryn Washington, Cameron Wesley, Adalynn Woods, Jose Zavala
Second Grade: Montserrath Aguilar, Oliver Almaraz, Jaxon Alvarez, Alexander Arellano, Marz Arellano, Aiden Branham, Khloe Crenshaw, Analia Esquivel, Priscilla Fajardo, Clara Gomez, Moses Long, Jayden Martinez, Albert Moncivais, Ronnie Puga Ledezma, Jaylen Robertson, Jamaal Scoggins, Cooper Smith, Brianna Solis Guerra, Kodie Storm, Diego Velasquez Sic, Kaiya Williams
Third Grade: Addison Alvarez, Cael Benefield, James DeJesus, Aaron Lopez-Garcia, Kashton Musgrove, Alizah Ortiz, Alexa Rodriguez, John Tello, Yohana Torres Barboza
Fourth Grade: Julianna Flores, Andrew Hernandez, Jordan Jasso, Christian Lawrence, Misty McElroy, Braniyah Mcmurray Williams, Melina Rychlik, Brenden Williams
First Grade: Amelia Alejandro, Natalie Caldwell, Danica Clay, Samuel DeSantiago, Mason Dominy, Logan Escobar, Easton Gallego, Madison Galvez, Ryli Guebara, JayceeDawn Kahl, Rylee Langley, Cole Lawson, Garrison Luckey, Yahavi MaduraiVinod, Arya Manriquez, Amaiya Michals, Alexia Morales, Rodrigo Munoz, Athena Navarro, Jacob Navarro, Mylee Owens, Dominick Palomino, Kayleighann Rathjen, Justin Salas, Eva Smith, Amiyah Steptoe, Sophia Todd, Genesis Williams, Kamryn Williford
Second Grade: Briella Bourquin, Adelynn Cordova, Maliyah Crenshaw, Hailey Dees, Brady Hillegeist, Brayden Jerry, Christian Martinez, Aniyla Mathis, Murphee McLean, Aliyah Navarro, Kadence Pennington, Maddalynn Pfeil, Allen Raulston, Charli Sloan, Sebastian Velazquez, Coborn White
Third Grade: Raheem Adeyinka, Katheryn Clark, Laila Corbin, Katelyn Dees, Winry Evans, Tristan Herron, Audrey Kirui, Wyatt McLean, Romeo Ostiguin, Ryan Owens, Maya Patranella, Harlym Perkins, Alexandra Stallings, Avery Sullivan
Fourth Grade: Kaliyah Brown-Lott, Madyson Celano, Isaac Chohan, Cameron Gibson, Edan Lay, Cayd Snow
First Grade: Liam Arthur, Jenny Castaneda Sanchez, Alexis De Jesus, Aashi Emil Teressa, Alexis Gonzalez, Aaron Mallinson, Anthony Martinez, Paulina Morales Gabriel, Javier Ortiz-De La Cruz, Ace Perez, Danna Perez Torres, Itzayana Rodriguez, Luis Gerardo Saldivar Espinoza, Jaxon Savoie, Marisol Tirado-Lopez, Jolene Torres, Lydia Valadez, Dominic Villegas, DeVon Wagner,
Second Grade: Wesley Baum, Donna Clementine Chavez, Annette Contreras Cabral, Zoey Dominguez, Miraya Garcia Tumax, Timothy Holmes, Kayden Johnson, Kylie Little, Yaretzi Lozano Medina, Adrian Molina, Ethan Molina, Helen Pablo, Paloma Rojas-Meliton, Denisse Sapon Adan, Elijah Sea,
Third Grade: Rosarie Burgos Ocampo, Eli Cho, August Fisher, Naomi Gastelum, Xavier McFalls, Axel Pedraza, Greyson Perez, Valeria Rios,
Fourth Grade: Madavi Alonso, Ezekiel Reyes, Angelica Tzunun,
Seventh Grade: Mia Alvarado, Nataly Alvarez, Moises Barajas, Jenavi Brooks, Yazmin Canul, Danny Cerda, Hannah Cockerham, Ruth De Leon, Corbin Delgado, Rene Delgado, Marybeth Duhon, Jazmin Escorza, Riley Fry, Jesse Hernandez, Javon Holder, Aislynn Houston, Vince Keatts, Katherine Keyser, Norberto Lerma-Arizpe, Shawn Lindstrand, Brissia Martinez, Landen Martinsen, Irving Medina, Jordan Oliva, Paige Perrone, Jamauri Pickney, Myriam Ramirez-Alfaro, Sophia Tran, Fatima Vallejo-Bailon, Erika Vitha, Kayden Walker, Allie Winn, Alicia York,
Eighth Grade: Avarious Allen, Edgar Castrellon, Adan Cerda, Antony Cuellar, Vincent Dang, Valarie Dimas, Reily Dominy, Sean Dunn, Alexa Esquivel, Diego Fajardo, Patience Fleeman, Diego Garcia, Christian Garcia-Sanchez, Taniya Ghasemimotlagh, LaZareya Hammond, Daniel Hernandez, Emmy Heslip, Matthew Hightower Garner, Anna Hyde, Nolan Jones, A'Naiya Kelley, Ivon Landeros Avila, Chelsea Lane, Marlene Lopez-Tovar, Bryan Maggard, Owen Martin-Jimenez, Elizabeth Martinez, Hannah Martinez, Jazmin Mauricio, Lizbeth Medrano, Amiyah Oldham, Jacqueline Palma, Madison Pierce, Noe Pierce, Madelyn Polasek, Ryder Ridgeway, Jade Robinson, Brigette RojasTrejo, Mario Rosas, Logan Rudd, Natalia Sanchez-Zuniga, Alivia Shearer, Addison Siegert, Nathan Sodolak, Luis Sotelo, Grace Tausch, Gavin Tinsley, Madeleine Ward, Marisa Weber,
First Grade: Alexander Acosta Castro, Daquandrance Bell, Nasir Brown, Lillyana Cedillo, Micah Cisco, Levi Garcia, Greer Holtz, Spencer Johnson, Ha'Laya Kinney, Amoree Lotts, Lillian Lowrance, Josue Mendoza, Daisy Ocampo, Mariah Owens, Iris Ruiz, Scarlett Silva, Cristofer Soriano, Brenda Vergara Antunez, Destiny Washington, Terriah Williams, Drake Yoakum,
Second Grade: Olivia Guajardo, Detron Lewis, Delcie Linford, Za'Niah Rhynes, Brooklyn Smith, Melanie Torres,
Third Grade: Giavana Franzetti, Rowan Hall, Marlenne Pena, Isabella Ramirez, I'Layia Rhynes, Scarleth Sanchez, Fabian Torres,
Fourth Grade: Adrian Cibrian, Isaac Guajardo, Alex Reyes,
First Grade: Evelyn Alvarado, Kevin Anaya-Frias, Isaac Armenta Beiza, Brianna Arreola Peraza, Rosa Badillo-Vega, Tylen Blue, Annettemarie Cano- eyes, Anaiah Cortez, Alexa Diaz, Diego Dominguez, Yazmin Duran, Estefany Elias Juarez, Jesus Escobar, Barrett Fritz, Damian Gonzalez, Joel Gutierrez, Conner Hernandez, Ismael Hernandez Balandran, Diana Hernandez Barraza, Braylen Jones, Ruth McCord, Angel Morales, Julian Munoz Garcia, Brandon Naranjo, Harley Norwood, Christopher Pachuca Lino, Kimberly Perez Batz, Natalie Perez Garcia, Carson Reyes, Zoey Robertson, Giselle Rodriguez, Meylin Romero-Fletez, Layla Saldana, Allison Torres, Eduardo Valdez Garza, Paloma Velazquez, Jhase Walker, Rafael Zapata, Axel Zuniga
Second Grade: Jonathan Acosta Guerrero, Bruno Aguado Espinoza, Alicia Almanza, Ariana Arenas-Medina, Rhian Bass, Holley Brewster, Espiridion Campos Ruiz, Aiden Diaz, Daniel Diaz, Sophia Estrada, Yenis Flores, Allison Flores Rosas, Kelsin Funez, Emely Galvez Aguilar, Isadora Garcia Bernal, Christian Gonzales, Christian Gonzalez, Sophia Hernandez Gonzales, Isabel Hernandez Silva, Ernesto Ibarra Leal, Nimsi Leal, Anthony Lechuga, Isaias Maldonado, Jayden Martinez, Iker Montoya Orozco, Clara Ortega, Sofia Ortiz, Geovany Perez Roque, Lily Randall, Valery Rangel, Levi Rocha, Evelyn Rodriguez-Castillo, Mario Roman, Noemi Roman Sanchez, Leonel Romero, Alejandro Rubio, Jorge Rubio, Santos Salas Luevano, Geraldine Saldana, Emily Scott, Zuleyma Solano, Persephone Stevenson, Alekzander Toler, Benson Turner, Isabella Vanegas, Giuliana Vasquez, Raul Yanez, Juelz Ybarra, Genesis Zuniga, Stephanie Zuniga
Third Grade: Jasmine Barrera, Ruth Cabrera, Alex Cerda, Sofia Delgado, Jancarlos Franco, Kinsley Gage, Allie Garcia, Mackenzie Gomez, Ayden Luna, Ja'Christopher Mason, Leslie Mendez, Edmund Mendoza, Agustin Morales, Arianna Pantoja, Carlos Roman, Norah Stanfield, Sofia Vanegas Maldonado, Trinity Vasquez
Fourth Grade: Royce Delgado, Ivana Hurtado, Daniel Juarez, Brielle Lee, Emmanuel Lopez, Trenton Maldonado, Mary Moeller, Joselyn Romero, Rebekah Saldana, Karla Tirado Guerrero
James Earl Rudder High School
Ninth Grade: Nicholas Bagnall, Seth Bohon, Elian Dircio, Esther Farnsworth, Faith Freeman, Kwincie Godfrey, Eric Trejo
Tenth Grade: Taylor Colvin, Eleanor Crouch, Maci Dickerson, Alexis Gallegos, Iain Gary, Daniel Griffin, Maria Loredo-Ramirez, Alyssa Martinez, Valerie Martinez, Giselle Ortiz-Maldonado, Neeley Rutledge, Lestat Sierra-Garcia, Miranda Skaggs, Kaleena Standlee
Eleventh Grade: Brisa Almanza-Alvarez, Bryson Benford, Cody Brubaker, Jessie Calderon, Andy Pacheco-Gaucin, Victoria Patranella
Twelfth Grade: Christian Beard, Logan Bell, Logan Bosley, Melissa Chavira Torres, Madison Colvin, Marcus Diles, Jordan Little, Jonathan Montague, Kendall Nash, Pedro Ortiz, Norma Pachuca, Bailey Phelps, Jose Ramirez, Sigrid Skains, Colton Stewart, Courtney Thurman, Tyler Towns, Jordyn Woodard
Jane Long Intermediate School
Fifth Grade: Veronica Alvarez, Brea Ballom, Osmar Cervantes, Oscar Colocho, David Contreras, Owen Douglass, Ramona Dworkin, Cristobal Gallegos, Zooey Goolsby, Mon'tavian Green, Eduardo Hernandez, Angela Jaimes Mendez , Lexi James, Mallory Jones, Angel Martinez Valdez, Robert Oehler, Sofia Olvera, Natalie Pedraza, Christopher Perez Roque, Jaxson Perrone, Kai Pierce, Nicholas Scanlin, Monica Sifuentes, Zamareon Sims, Mason Smith, Ashley Solis, Michael Steer, Chloe Sullivan, Kaylynn Watts, Jaylen Williams, Kevin Zermeno-Ramirez
Sixth Grade: Mia Alvarado Sanchez, Elizabeth Bermudez-Brown, Isabella Cortez, Avery Cravatt, Bailey Cravatt, Olivia Davis, Jillian Ezar, Mikayla Fannin, Adrianna Galvan Sanchez, Rosaidi Garcia Sanchez, Krystian Garza, Jose Gomez, Rosie Gonzales, Stephen Henry, David Hernandez, Alessandro Lopez Menjivar, John Lugo, Jose Martinez, Jeremiah Mason, Mackenzie Mcbride, Valerie Pedraza, Parker Sauser, Camryn Skaggs, Ja'Nae Thompson, Alejandro Tirado-Sanchez, Rafael Vazquez-Magana
First Grade: Eyan Acuna, Coralee Andrews, Adelynn Arellano, Rhiah Armistead, Miah Artiaga Rosales, Claire Baldridge, Levi Beke, Savannah Beke, Averie Bennett, Mason Booth, Aylin Cervantes, Jonathan Colson, Kori Davis, Hayleen Delgado Hernandez, Jackson Dieckert, Ayareli Espinoza, Henry Essler, Cole Fannin, Katileya Fernandez, Joseph Garcia, Waylon Gaug, Jeremiah Goin, Mya Gonzales, Alejandra Gonzalez, Aspen Green, Guadalupe Hernandez, Tucker Jackson, Peyton Kazmierski, Jaysean Kennard, Sophia Lawrence, Sophie Martell, Anna Martinez, Owen Martinez, Virginia McCann, Gregory McClelland, Elijah Mendez, Camila Molina, Emanuel Munoz Santoyo, Clara Nacianceno, Sutton Nash, Cullen Nunez, Joab Orta Flores, Hector Padron, June Ray, Yissel Resendiz Pineda, Weston Rinehimer, Carlos Rios, Opal Smith, Javen Stonebraker, Yandel Torres-Corpes, Aliana Valadez, Gabriel Valecillos, Jacob Vanegas, Aubri Waldon, Nathan Walthall, Quinn Wiederwohl, Brady Zwerneman
Second Grade: Vanessa Angeles, Khloey Ayala, Armando Badillo Cruz, Harper Beato, Izaak Bellis, Emily Brownson, Kevin Castaneda Arechar, Eros Cervantes Argueta, Brynnlee Clark, Juan Cortez, Miriam Delovio, Alivia Demoya, Gema Eugenio, Logan Fleming, John Fox, Cameron French, Mason Gochnour, Ellie Goin, Emely Gonzalez, Hudson Gorman, Andrea Granados, Omi Haji, Kadyn Jackson, Casey Jones, Abby Justice, Rey Lerma Ramirez, Evan Lewis, Ryan Little, Isabella Longoria, Angela Lopez, Camila Mar, Jacob Martinez, Cullen Maxwell, Delilah Meleski, Caleb Morales, Diektrich Morgan, Iona Nichols, Xavier Odokonyero, Carla Ortiz, Edward Pennell, Hanna Pruitt, Josiah Ramirez, Juan Resendiz Pineda, Eli Rice, Karyme Rios Ibarra, Kimberly Rodriquez, Zoe Seraphine Roy, Oskar Sabillon Molina, Isaac Sauza, Luciana Smith, Zane Smith, Samuel Stanley, Grayson Thomas, Camila Torres Ceja, Jacob Truelove, Jonathan Valadez Acosta, Jessica Vantreese, Allie Villafranco, David Villatoro, Denisse Villeda, Brooklyn Walker, Owen Watson, Eve Webber, Corrie Wells, Addison Willis
Third Grade: Santiago Alvarado Bruzual, Makenzie Anderson, Clark Baldridge, Mila Dark, Piper Doyle, Gabbie Ellis, Bryson Freeman, Blakely Gibson, Jaylee Griste, Zen Haji, Harper Jackson, Christian Kane, Victoria Lamb, Owen Leary, Laurel Lennie, Pablo Lucio Zapata, Moriah Mason, Emily McGugin, Leslie Medrano-Bernal, Carlos Mendez, Syen Mithal, Jade Muro, Logan Nunez, Genesis Ordonez, Nylah Qualls, Roberto Rico, Elisa Rodriguez, Zackary Rodriguez, Korley Rush, Clara Truelove, Channing Wiederwohl, Imri Williams, Paisley Wooldridge-Turk
Fourth Grade: Jonathan Caltzonzin Rubio, Oliver Gorman, Chloe Hunter, Landon Jones, Aleyna Justice, Liam Maxwell, Adilyn Osbourn, Serenity Stanley
First Grade: Josue Aguilar, Marcus Alvarado, Andrell Browder, Aiden Carter, Brayan Cornejo, Xavier Deckard, Omere Densey, Khiyah Evans, Robert Garcia, Wendolyn Garcia, Bella Gutierrez, Alba Hernandez-Vega, Colby Hoard, Marco Lopez, Dominic Martinez, Zulema Mauricio, Elisa Medina, Irany Pacheco Gaucin, Mariano Rivera, Lorilye Robertson, Liliana Rodriguez, Arianna Romero, Emelyn Ryan, Logan Welch, Kaidyn Wilson, Estefania Zarate-Ornelas
Second Grade: Ezra Cadena, Santiago Contreras Lopez, Khayden Henderson-Alexander, Nikolai Martinez, Jacqueline Moreno-Gonzalez, Jeremiah Ortiz, Genesis Sanchez, Glori Sandoval, Paisley Tussey, Zay'Breania Williford
Third Grade: Dalilah Carpio, Aubria Carter, Jacob Garcia, Carolina Godinez-Chombo, Gabriela Gonzalez, Diego Gonzalez-Montanez, Lainey Junek, Roberto Ledezma, Adelani Puga, Sergio Ramirez Sandate, Yanile Rangel, Jade Romero, Gabbi Segundo Sanchez, Angel Vargas Acosta
Fourth Grade: Taraji Taylor
First Grade: Briana Ayala, Bridgette Bahena-Reyes, Leif Blanchard, JaLeah Bowers, Emely Campos, Jorge Cua Sic, Danna Cubillos Joziah Darnell, Cody Dillon, Dalila Espinoza, Citlali Fonseca Espinoza, Christian Garcia, Jayden Garcia, Julia Gomez, Valerie Gomez Gonzalez, Christopher Gonzalez, Mishel Granados, Landon Guerrero, Harmony Gurode, Keila Hernandez, Luis Hernandez, Bentley Jefferson, Jordyn Johnson, Aubrie Kelley, Carmela Lara, Andrew Lee, Ja'Bradon Lockett, Ava Moore, Lovaya Mosley, Ja'Teria Nickerson, Kaitlyn O'Rear, Tory Obi, Navia Ortiz, Aria Parra, Karina Pedraza, Victor Portales, Tylor Rodriguez, Emerey Ruiz, Andres Sic Cua, Tahari Smith, Evelyn Sohom Tzoc, Jace Stewart, Tiona Thomas, Bella Thornton, Taylor Tibiletti
Second Grade: Cayleigh Castro, Carrigan Churchill, Kingslee Cole, Jeremiah Ennis, Mollie Garza, Alaina Martinez, Rosalina Saldana, Olivia Villanueva-Morales
Fourth Grade: Noah Conde, Charli Densey, Marikit Ortigoza,
First Grade: Rayyan Ahmad, E mery Berryhill, Jacob Blouch, Ja yvian Craven, Khloe Garcia, Jam es Gorman, Javian Howard, Ken t Howlett, Laylah Jenkins, Caely nn Johnson, Aubrey Lambert, J ace Martin, Harper Nored, Lava na Patch, Sol Salgado, Peyton T aylor, Iliana Tomas, Chance Tyl er, Amilyan Walton
Second Grade: Terrence Aguon, Za yden Bob, Levi Bowles, Noah Burnett , Ayden Collins, Chevy Cooper, Jayde n Curley, Addison Evans, Ashlyn Gra y, Kaisyn Grimes, Pedro Guzman, Jor dan Headge, A'Leah Howard, Brookly n Hunt, Allison Lundholm, Jacob Mar tinez, Jace Miles, Derick Nickerson, H arper Niemeyer, Cooper Norris, Skyla r Pabon, Natalie Patino, Annabella Pe rez, Austyn Premeaux, Lilith Reese, Marcus Robertson, Jayce Robinson, Naia Spangler, Riley Vickers, Nathani el Villarreal, Kaden White, Matthew Willis
Third Grade: Madalyn Adkinson, Avery Alvarado, Julia Gomez, Tuc ker Hairston, Colt Hudson, Orland o Oliva, Logan Wright
Fourth Grade: Jonathan Alvarado, Lucy Lyles, Abigail Marquez, Kaylah Shalow, Liam Villarreal, Collin Ware, Hailey Watson, McKenna White,
First Grade: Orion Bandy, Kellan Braun, Zoey Camacho Chavez, Sheylimar Davila Maldonado, Isabel Dimas, Reyna Garza, Mallery Goode, Hershel Goodman, Zayana Green, Avalynn Harris, Juniper Hill, Eduardo Lopez, Broderick Martin, Brooklyn Miller, Malachi Moore, Katiana Olivares, Kaileyana Oliver, Alison Ortiz, Adan Ponce, Oliver Powell, Abigail Roberts, Joseph Rosedahl, K'brien Rowe, Allison Santiago, Sarah Sutherland, Juliana Tarin, Steven Tates, Brian Tirado, Wykeem Toliver, Avielle Turner, James Vavra, Michael Villa, Delilah Wright
Second Grade: Kenlie Alvarado, William Bushman, Natalie Camarillo, Weston Daniell, Evian Day, Robert Densey, David Diaz, Timothy Doorn, Sophie Eastridge, Megan Ferrer, Leah Gamboa, Sarah Garcia, Patty Garcia Reyes, Aliyah Hernandez, Haven Jones, Riley Jones, Angelica Mejia Huerta, Rafael Requena, Samantha Rincon Aponte, William Rosedahl, Jay Saldivar
Third Grade: Diego Gomez, Devin Lara, Marely Melendez, Jasmine Santiago
Fourth Grade: Miguel Marez, Joleigh McClung
First Grade: Dante Aranda De Rosenzweig, Justin Avitud, Ember Baker, Maya Calderon, Hector De Santiago, Mia Galvan, Avery Johnson, Samiya Lewis, Rosa Lopez, Evelyn Lopez Lopez, Avery Martinez, Yarel Onstott-Perez, Juliana Ortiz, Leyla Pantoja, David Rosas, Bailey Sunderman, Julian Tirado Sanchez, Perla Vidales, Rayden Villanueva
Second Grade: Jayceon Coles, Paola Contreras, Emily Esparza, Jacqueline Landeros, Amaris Leon, Omar Maldonado, Natali Pachuca, Alexa Perez, Ai'Yonis Ragston, Samantha Robledo, Jazlyn Rueda, Jayden Tovar Ruiz, Leonel Vazquez
Third Grade: Christopher Gomez, Jocelyn Lopez, Thaily Quintero-Ortiz
Fourth Grade: Cooper Bailey, Josue Martinez, Victoria Meza, Jazmyne Terry
First Grade: Haley Andrews, Ceattle Atchley, Elian Avila, Jaden Barrera, Kailee Davis, Elliott Dawson, Kinley Dawson, Bennett Dickson, Remi Dockins, Annleigh Dow, Asher Freeman, Shane Galloway, Jordan Garon, Zoey Greig, Avery Grimes, Jackson Hall, Olivia Hammond, Quinn Hastings, Jordan Hines, Paisley Hogan, Cash Hunt, Tatum Jacob, Emersyn Jones, Cooper King, Mark Lansdown, Laila Magee, Tristen Maxwell, Heidi McInnis, Abigail Mize, Raylan Parvin, Santiago Ramirez, Jacqueline Ratliff, Darien Recek, Blakely Reyes, Ace Rhodes, Annabell Rivas, John Rocconi, Elijah Russell, Natalie Savant, Emrie Scifres, Rileigh Smith, Torri Smith, Vivienne Speier, Ryan Tichenor, Charles VanEman, Elliot Venghaus, Charlotte Wakefield, Kodie Wessell, Addison White, Hadlee White
Second Grade: Delaney Alvarado, Cooper Andrews, Ransom Boren, Kamryn Bulak, James Cargill, Weston Carter, Evan Eneks, Gabriel Farnsworth, Jessanie Fry, Briahna Greene, Abigail Hering, Julie Hranicky, Ja'RiyahJohnson, Kinley Johnson, Hudson King, Lacey Krawietz, Madilyn Mache, Kali Manning, Gianna Martinez, Kelsi Moreno, Adalynn Mortashed, Jacy Page, Landry Parker, Levi Parker, Parker Pride, Elijah Prince, Carly Ruiz-Lopez, Dean Salome, Mackenzey Searles, Trenton Spence, Makenna Thompson, Madison Watson, Dylan White, Makenzie Zavala, Kelsey Zelaya
Third Grade: Lily Allen, Trace Allen, Ryker Alvarado, Rodrigo Barrera, Manasio Cerezo, Anthony Cook, Andia Darvishi, Ethan Fry, Conner Halencak, Piper Hastings, Eliana Hoyt, Calie Jacob, Jackson Kerl, Olivia King, Erin Kneese, Kaliyah Korthas, Helena Kraguljac, Julia Lansdown, Adam Liotta, Daniel Mahoney, Arianna Moore, Liam Morehead, Charlotte Nadeau, Jaxson Odom, Kagen Perez, Charli Richter, Jude Springer, Garrett Vernon, Elliotte Watson, Aubrey Wood
Fourth Grade: Noelle Anthony, JeniLei Atkinson, Johnathan Bouis, Abigail Bouse, Easton Charanza, Parker Dawson, Emrie Eneks,Brinley Garner, Secalie Gonzales, Jaxon Hines, Parker Jones, Addison Lehde, Cooper McKethan, Jonathan Medlock, Ramsie Moore, Jace Morales, Jackson Page, Sutton Rawls, Samuel Smith, Jace Vernon, Aiden Weber, Megan Young
Sam Rayburn Intermediate School
Fifth Grade: Ja'Nyla Adams, Nayeli Aguirre, Allisson Andrade, Yubia Aquino Rodriguez, Sarah Arellano, Alexander Arellano Cruz, Erica Barker, Benjamin Basile, Lillian Bassile, Villi Boren, K'Lee Bowman, Braylon Boxley, Titus Brasuel, Robert Bryan, Brenna Burnett, Averie Clements, Landon Court, Kevin Cristerna, Liberty De La Garza, Elizabeth Dees, Joslyn Delgado, Magdalyn Delovio, Charles Diaczenko, Katelynn Dockery, Raymond Dockery, William DuBose, Isaiah Esan, Chaney Eyre, Ricardo Gonzalez, La'Marion Goodley, Kylie Graham, Gabriel Gutierrez, Quincy Hammond, Jayce Hardy, Isabell Hedgepeth, Breasia Hemphill, Amy Hernandez, Eric Hernandez, Alia Jacoby, Blayne Jimenez, Ethan King, Jobany Ledezma, Adalee Lopez, Payton Luce, Kathleen Maggard, Aracely Martinez, Dillon Martinez, Zoe Mauricio, Rhian McGinty, Alfredo Melendez Loredo, William Moreno Herrera, Tristan Moye, Luke Neideffer, Dvantrey Nickerson, Thomas Odeski, Bailey Ovalle, Kylee Palmisano, Joshua Paniagua, Lillian Peck, Penny Pepper, Levi Peterson, Landon Prouse, Amy Pynch, Jennedith Quintero-Ortiz, Avery Richardson, Ronaldo Rodriguez Ponce, Ismael Rodriguez Reyes, Olivia Rogers, Victoria Romero, Harvard Ruiz, Jacqueline Ruiz Lopez, Brylon Shaw, Sarah Skelton, Laila Smith, Preston Smith, Eden Springer, Tyson Strong, Graer Styne, Niko Tokola, Connor Tran, Christian Vazquez, Cooper Vickers, Apollo Weber, Lataya Whitfield, Ben Wingfield, Gabriel Winn, Christian Young, Rebecca Zboril
Sixth Grade: Makenzie Adkinson, David Aguilar, Myrka Arreola, Kiah Austin, Kaylah Boatcallie, Olivia Bouis, Ava Braden, Austin Cameron, Lea Cammack, David Castillo, Andrew Catlin, Colby Daniels, Angel Diaz Robledo, Diego Duran, Natasha Elliott, Kyle Esco, Issac Estrada, Ryan Evans, Liam Faber, Nayeli Fajardo, Deontre Franklin, Ashlyn Glade, Bella Gomez, Valeria Gomez Tirado, Ryan Griffin, Grace Guess, Ryan Hammons, Katie Heslip, Michael Jimenez, Jack Johnson, Christopher Jones, Joshua Kelbly, Jake Kneese, Kamryn Kubichek, Michael Mahoney, Javier Marez, Liliana Martinez, Brooklyn McBride, Makenzie McKean, Elizabeth Moeller, Jorge Muniz Santizo, Kaylie Ortiz Maldonado, Karson Ramsey, Delilah Regan, Robert Rico, Joshua Rogers, Yessenia Salinas, Sheyla Sanchez, Julian Serrata, Whitney Siegert, Truett Speier, Emma Spence, Kylah Stewart, Cayce Stripling, Emily Tirado Tirado, Grace Wingfield, Isabelle Worrell
Stephen F Austin Middle School
Seventh Grade: Kaleb Alvarado, Abbiegail Alvarez, Madeline Berry, Kyndahl Boatcallie, William Bryan, Wyatt Bryan , Kathryn Buck, Sofia Cruz, Miley Deike, Sara Diaz Segura, Alexander Donner, Gavin Esparza, Michael Farnsworth, Haley Fries, Aaron Gallegos, Peyton Gibson, Alejandro Gomez, Giovanni Gomez, Noah Grandt, Jake Greenlee, Mathew Hale, Careeon Hardeman, Noah Heninger, William Hilburn, Chambree Hoffman, Nathan Johnson, Maxine Kalil, Haley Layton, Camryn Lightsey, Cameron Liotta, Melissa Luna, Elliot Lyles, Addison Mikulin, Ava Mitchell, Ella Mitchell, Laynie Moore, Aunrea Morrison, Hope Pierce, Karsen Ramsey, Jose Salinas, Nathan Spence, Peyton Stone, Stephen Strong, Madeleine Trujillo, Zoe Vance, Tysen Vanderveer, Hector Vasquez, Cle'Asia Ware, Bella Weber, Madelyn Willis, Audrey Wylie, Ruby Zamora
Eighth Grade: Coryn Abbey, Natalie Allen, Jaqueline Arredondo, Alexander Basile, Emma Braden, Bailey Brown, Anabel Campos, Christopher Cox, Caleb Eixmann, Wasey Ewell, Nataly Fajardo, Jaime Flores, Hector Franco, Michael Haferkamp, Alan Hammons, Jadyn Harris, Nathaniel Hawley, Lucas Hight, Willow Kitchen, Donathan Lang, Victoria MacDonald, Jose Maria Marquez-Cortes, David Martinez, Jaden Meng, Gavin Neff, Sophia Paez, Skyler Perry, Torilynn Peterson, Makena Portillo, Winston Powers, Kristen Provazek, Real Rawls, Ruth Skelton, Joshua Steinshnider, Kaden Tham, Ashly Zamarron
First Grade: Nathaniel Allen, Garrett Alvarado, Caleb Alvarenga, Raylynn Aultman, Gabriel Betancourt, Kailyn Brown, Felix Caballero, Callie Commins, Ian Currie, Bailee Douglass, Johnathan Druery, Heartliegh Emery, Nora Faulkner, Angelica Garcia Badillo, Jessica Garner, Kaden Hamm, Scarlett Hogue, Eleanor Howlett, Levi Jahn, Dayton Jensen, Lauren Jurica, Henry Kidd, Chelsea Lambert, Jonathan Le Grevellec, Angellei Lewis, Mariah Logan, Michael Martinez, Melanie Martinez Guarchaj, Carson Meadors, Rosali Mims, Raylen Moats, Christopher Newton, Daylin Patrick, Addison Perez, Adeline Pina, Coriyren Reed, Ada Roberson, Jason Romo, Anna Sherman, Judah Stanfield, Valentino Sustaita, Nayla Taylor, Thomas Tew, Liam Vaca, Aries Whetfield, Malaya Whitfield, Jayce Young
Second Grade: Ethan Aguirre, Isabel Avila-Pedraza, Kyleigh Boatcallie, Sanaa Bosch-Gonzalez, Lilah Bouse, Angel Broadus, Carter Cain, Gage Clark, Karson Davis, Sophia De La Cruz, Sebastian Dew, Kathryn Dippel, Jonathan Galvan, Kaitlyn Garcia, Mia Greene, Tyler Halmagean, Carson Karr, Samantha Laughlin, Liam McCoy, Logan Prichard, Natalie Prosser, Triniti Sheppard, Robert Sherman, Charlotte Steer, Nathaniel Stewart, Isaac Tovar, Caidy Vaughn, Camila Vera, John Vigil, Ki'Lee Winfield, Marvin Yates
Third Grade: Brayden Boatcallie, Hailey Cortez, Connor Everhart, Kylie Garrett, Olivia Hogue, Caroline Jensen, Simone Kalil, Oliver Kidd, Layla Lopez, Leona Plemons, Ella Ritter, Mary Rocconi, Jack Ruiz, Marley Shini, Kendall Thomas, Kylie Williams
Fourth Grade: Nicole Currie, Lainey Dodd, Leah Gatlin, Melanya Hancock, Joceline Le Grevellec, Jake Long
Travis B. Bryan High School
Ninth Grade: Savannah Allen, Tate Allen, Maci Brown, Casey Bulhof, Joshua Butler, Christopher Day, Grace Dubose, Bianca Gallegos, Louis Gamboa, Russ Gibbs, Asher Hinton, Samantha Lamb, Margaret McCollum, Derek Ramsey, Hailey Rutherford, Jasmine Samis, Connor Simpson, Grayson Simpson, Jack Smith, Lillian Smith, Macie Steer, Armin Teizer, Victoria Torres, Tyson Turner, William Weltens
Tenth Grade: Adrianna Burguete-Vanegas, Kaylee Burnett, Rebekah Byers, Nicholson Cary, Macario De Leon, Isaac Dempsey, Gabriel Gomez, Sabine Hallermann, Nathaniel Hawthorne, Stuart Hay, Kylie Mervish, Riena Mishima, Alyssa Moore, Danielle Moore, Maci Nash, Lily Neideffer, Branson Pendergraff
Eleventh Grade: Kristen Ballard, Emily Belinski, Rianna Berg, Emma Brunson, Stephen Burns, Eric Chandler, Olivia Cole, Rilee Cumpton, Chandler Freeman, Madison Glade, Rachel Hutchinson, Mary Jackson, Joseph Johanson, Courtney Lamb, Ana Martinez Villegas, Andrea Moreno, Rebecca Neal, Madeline Phillips, Caleb Price, Maya Richards, Luke Robertson, Lauren Saenz, Morgan Scarborough, Keeton Scott, Madison Shirley, Eila Teizer, Azenett Vasquez
Twelfth Grade: Garrett Avery, Hayden Bachmeyer, Austin Bailey, Serenity Brown-Aguilar, Nico Bulhof, Ashlyn Chadwell, Allyson Chumchal, Talon Crouse, Kaitlyn Deutsch, Preston DuBose, Ashley Flores, Weston Gary, Owen Gibbs, Aleksander Kalaouze, Melanie Lunar-Valtierra, Selah Pilkington, Kaitlyn Pledger, Sarah Ross, Emily Rubio, Laura Rubio Cardenas, Ayanna Rucker, Gabriella Saenz, Josue Sarria Quezada, Annette Sauceda Padron, Alathea Stone, Shawn Stone, Kamryn Trujillo, Alena Vitha, Kamila Vitha, Cameron White
Rudder vs. A&M Consolidated volleyball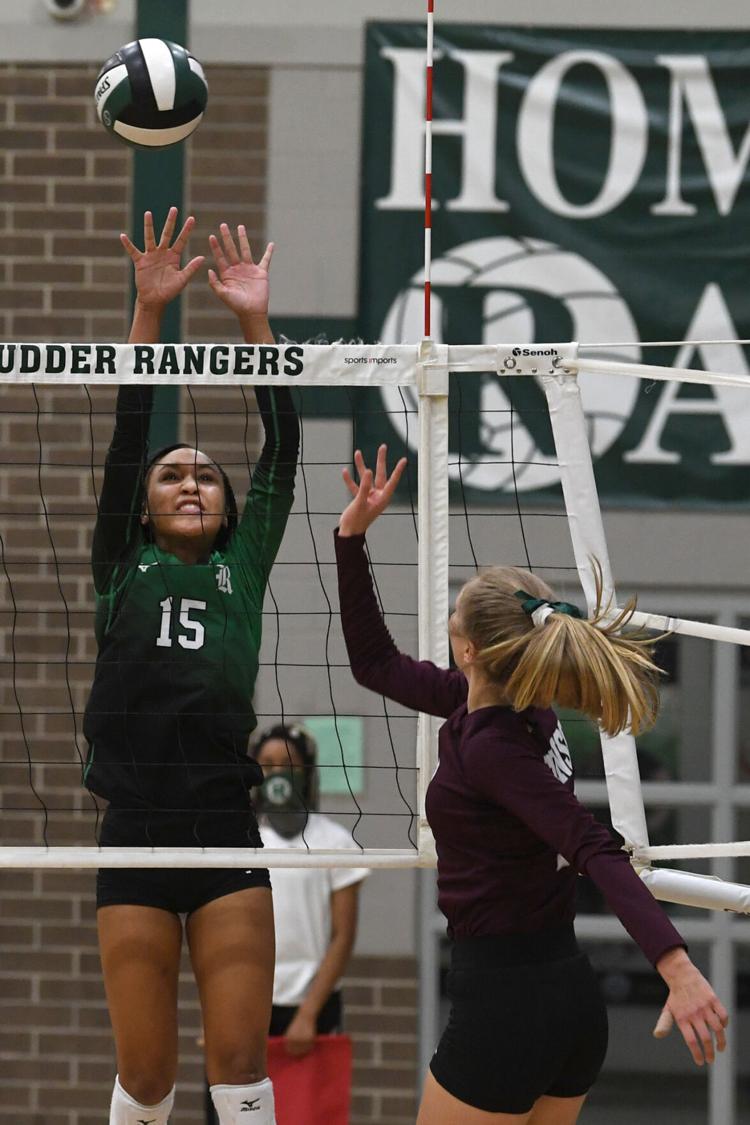 Rudder vs. A&M Consolidated volleyball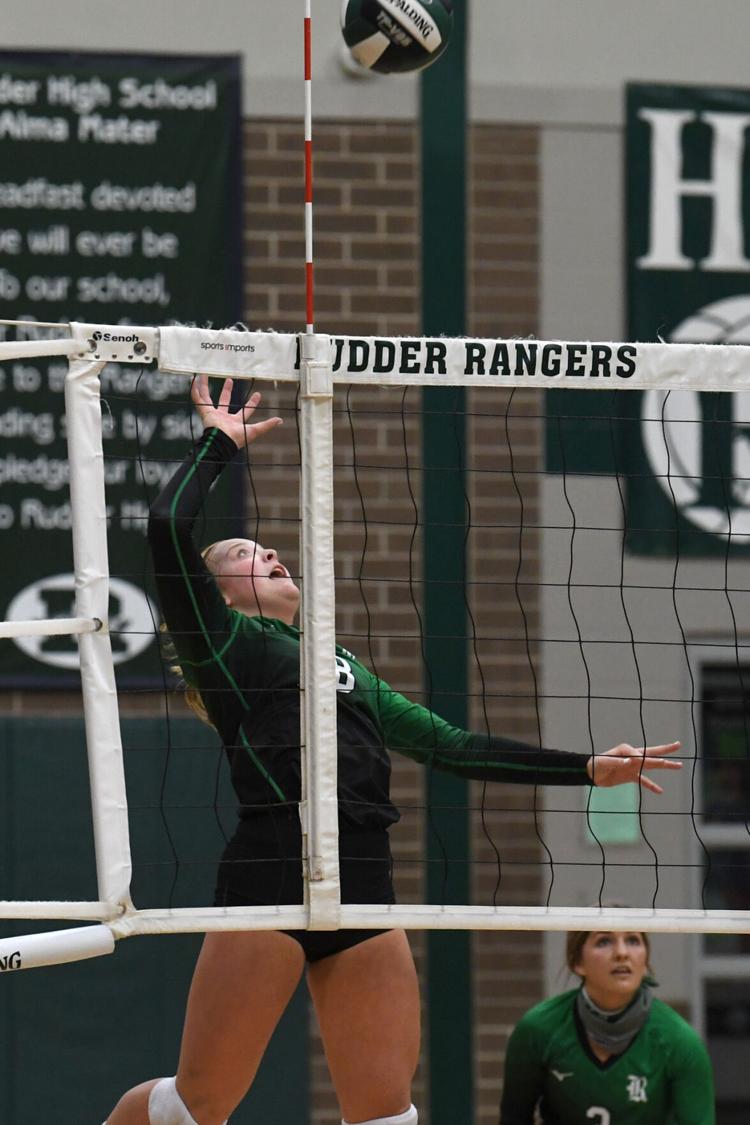 Rudder vs. A&M Consolidated volleyball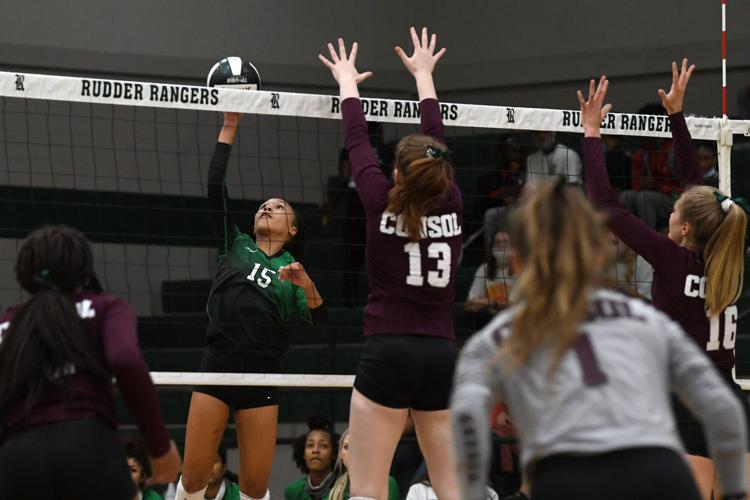 Rudder vs. A&M Consolidated volleyball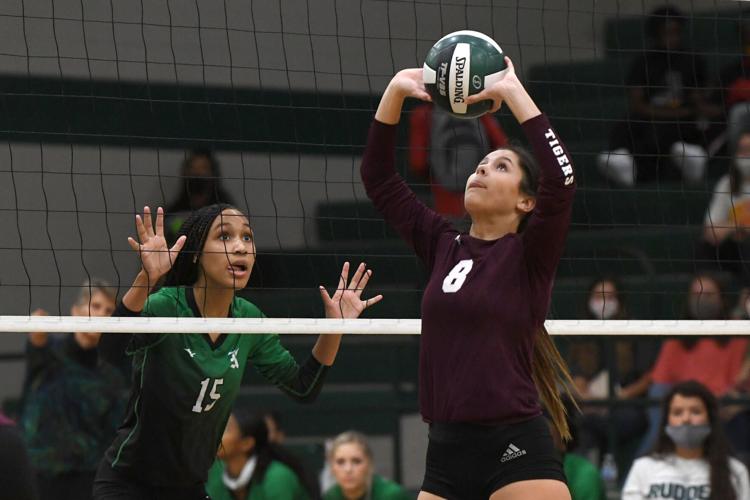 Rudder vs. A&M Consolidated volleyball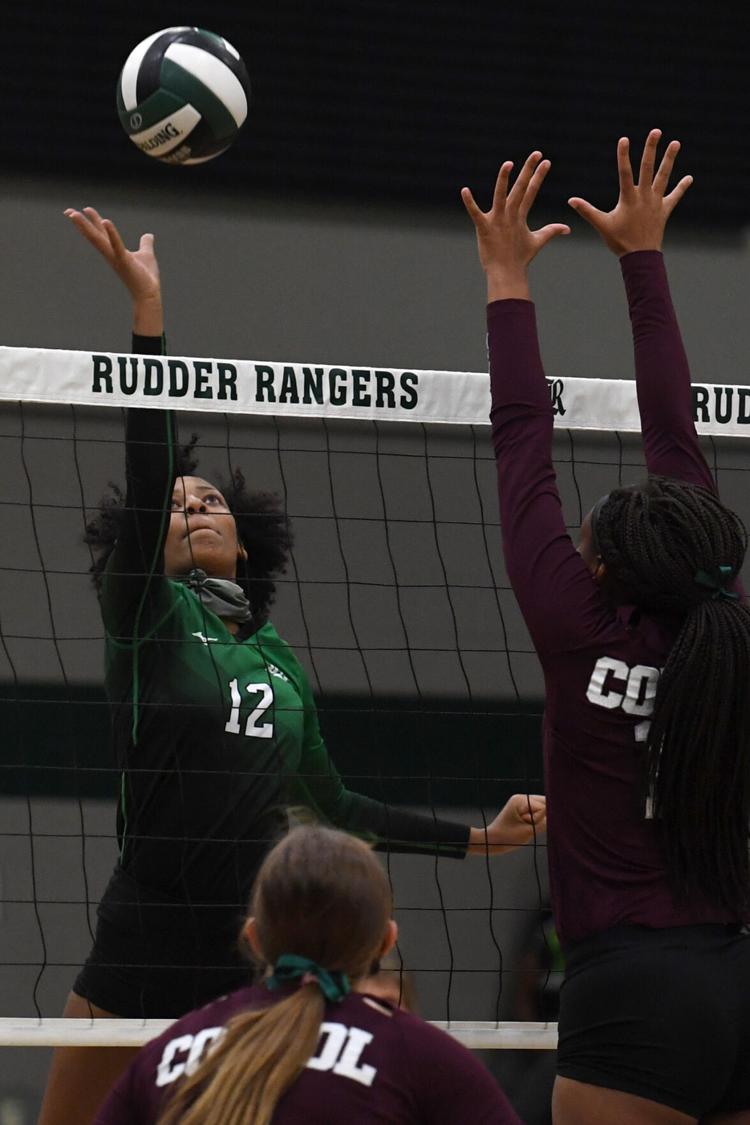 Rudder vs. A&M Consolidated volleyball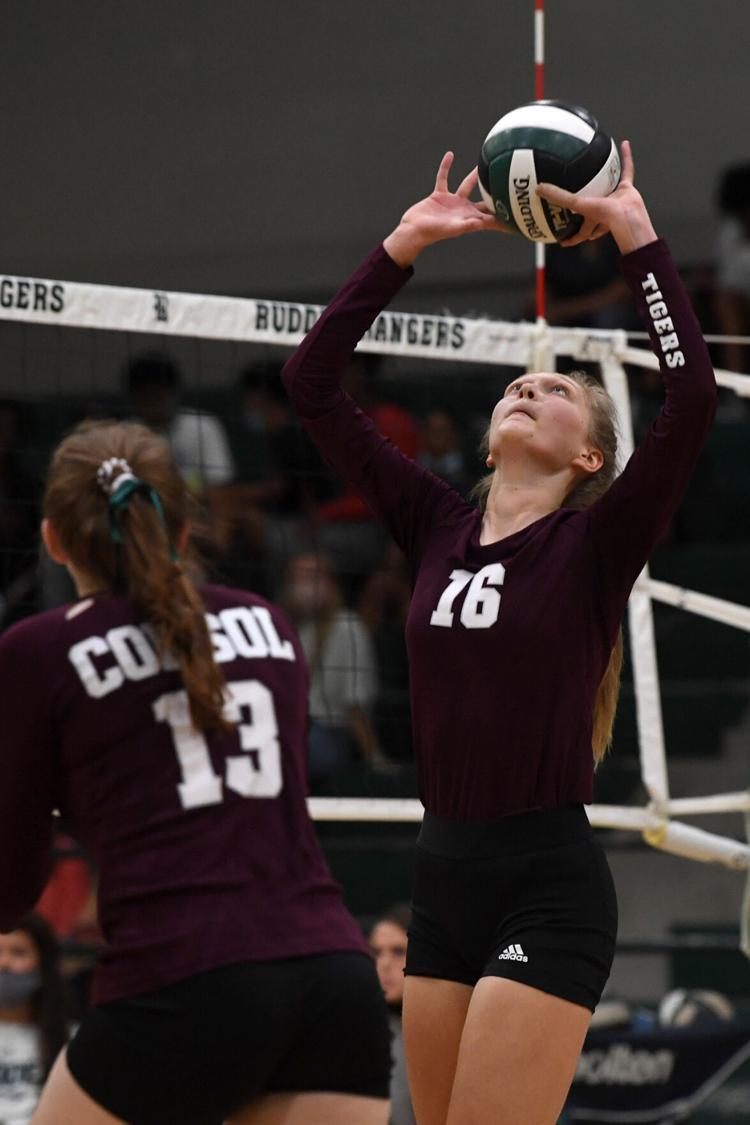 Rudder vs. A&M Consolidated volleyball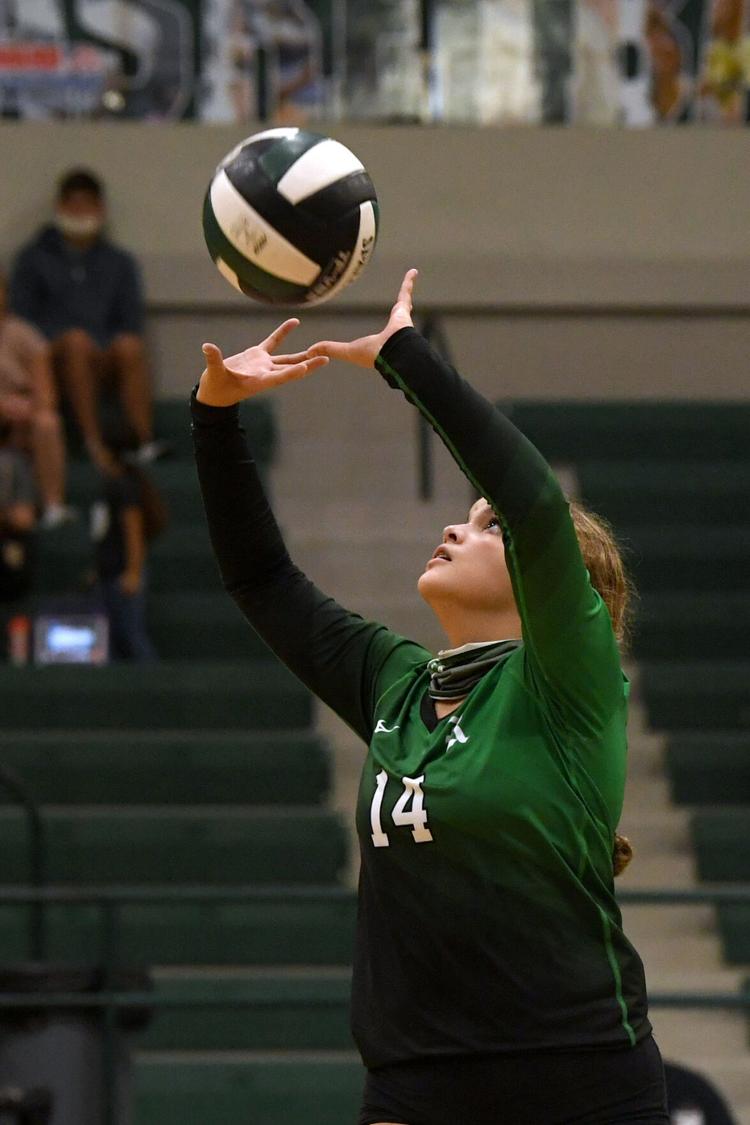 Rudder vs. A&M Consolidated volleyball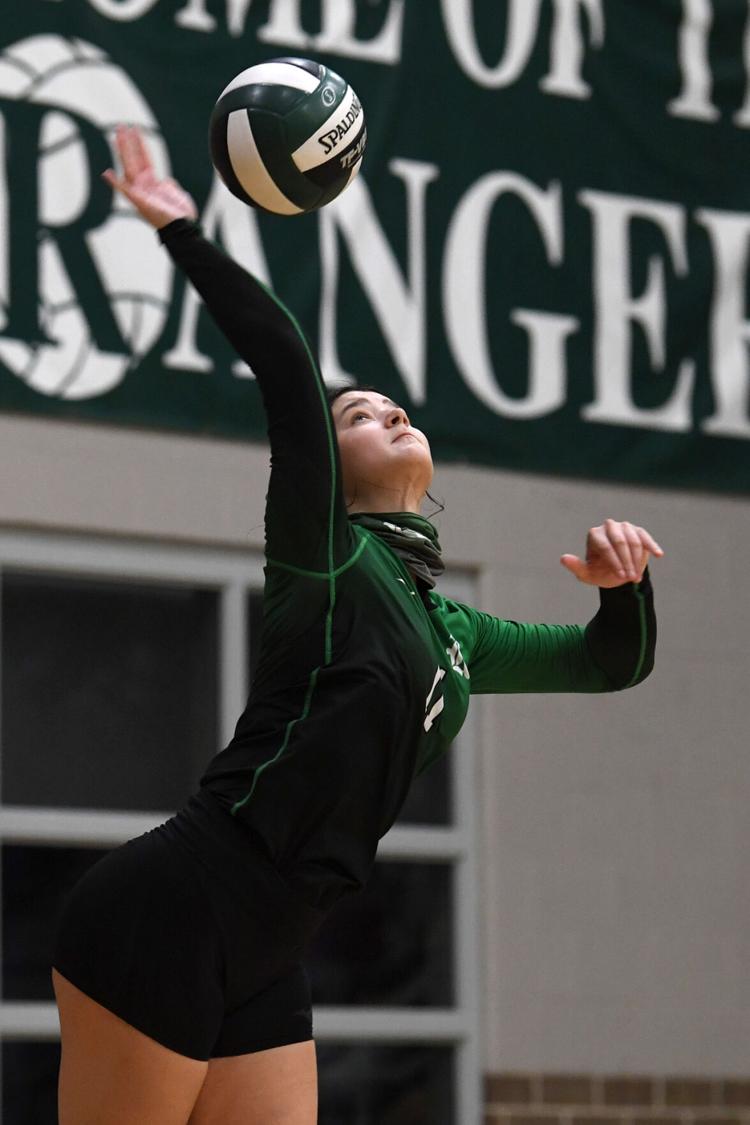 Rudder vs. A&M Consolidated volleyball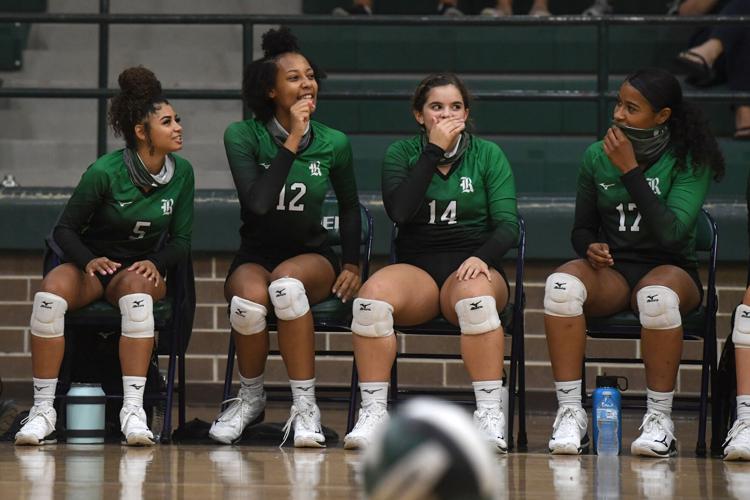 Rudder vs. A&M Consolidated volleyball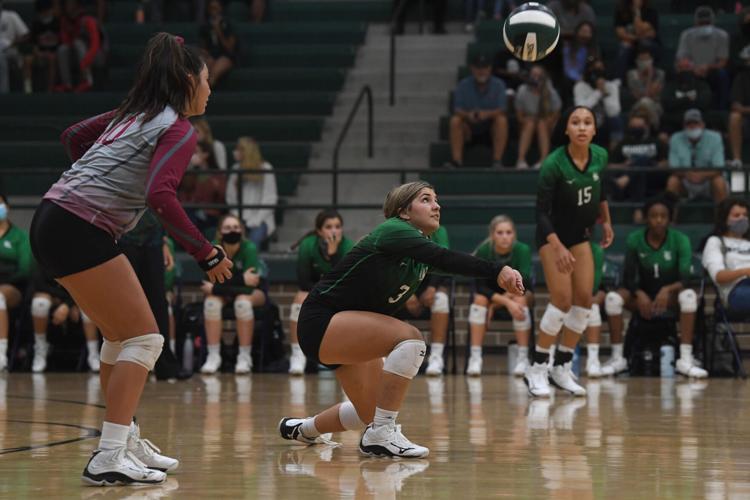 Rudder vs. A&M Consolidated volleyball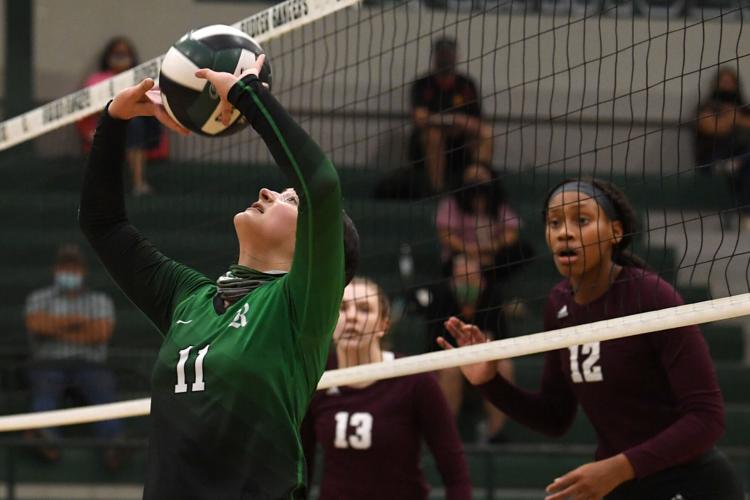 Rudder vs. A&M Consolidated volleyball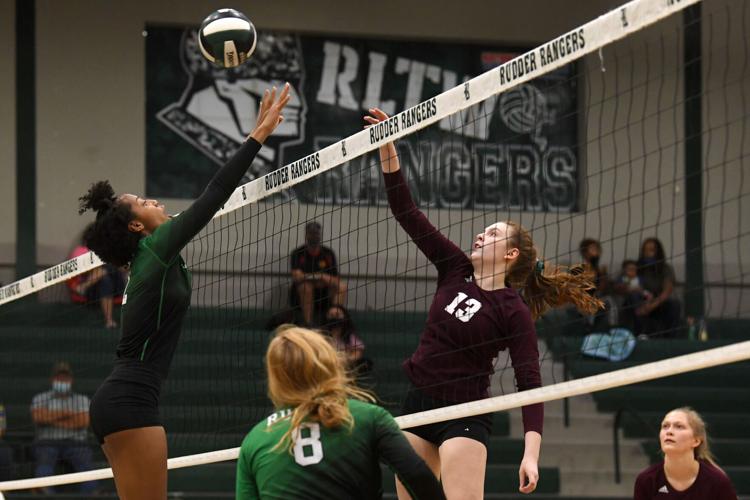 Rudder vs. A&M Consolidated volleyball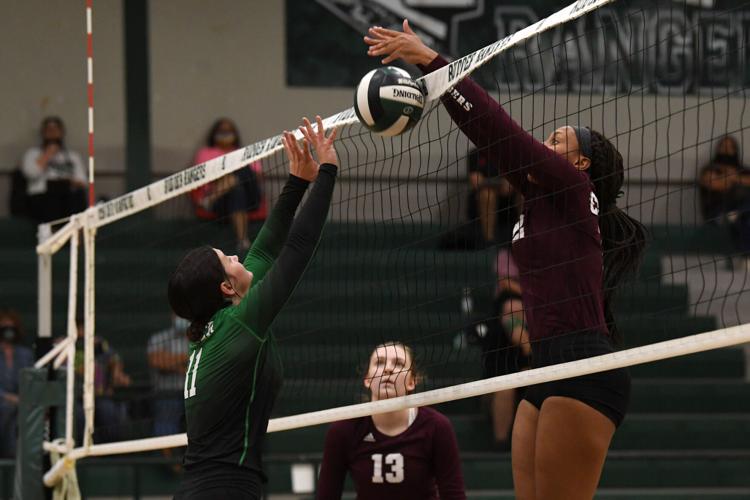 Rudder vs. A&M Consolidated volleyball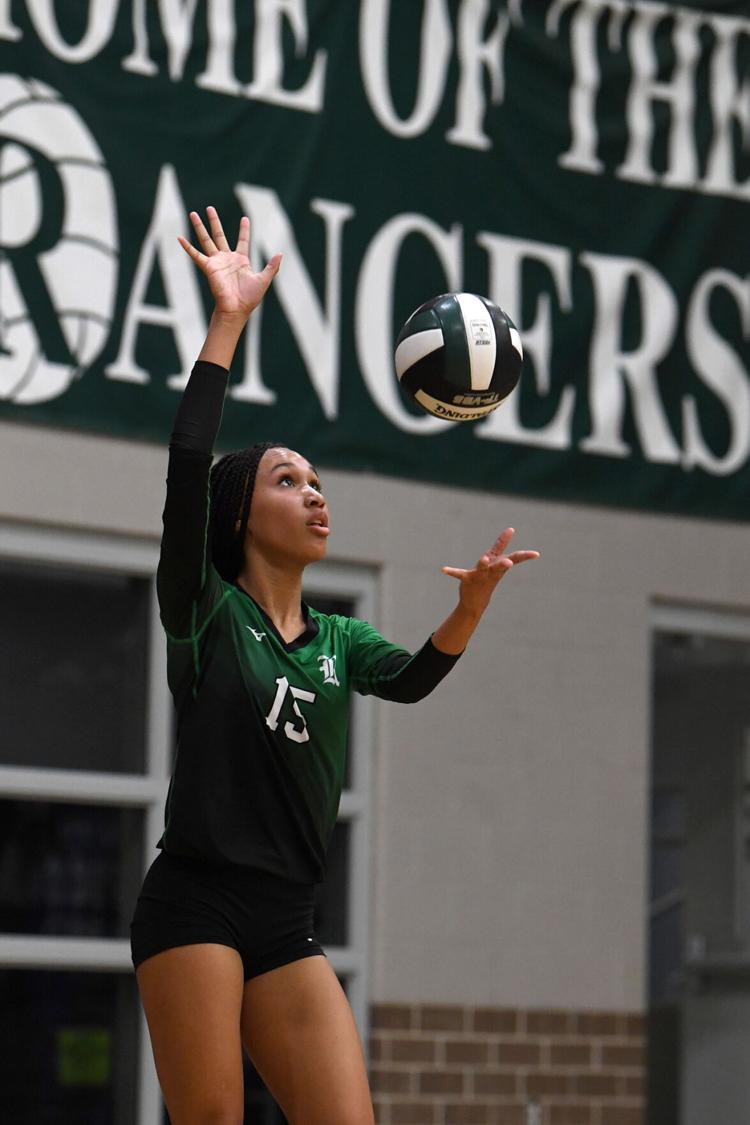 Rudder vs. A&M Consolidated volleyball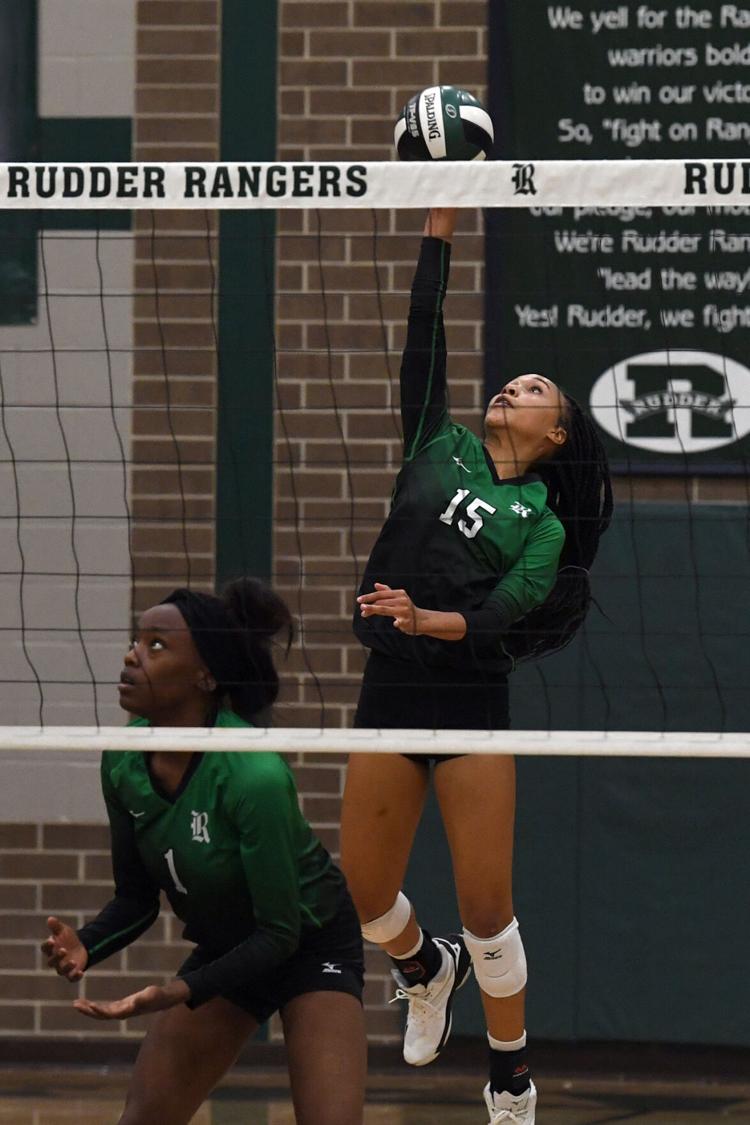 Rudder vs. A&M Consolidated volleyball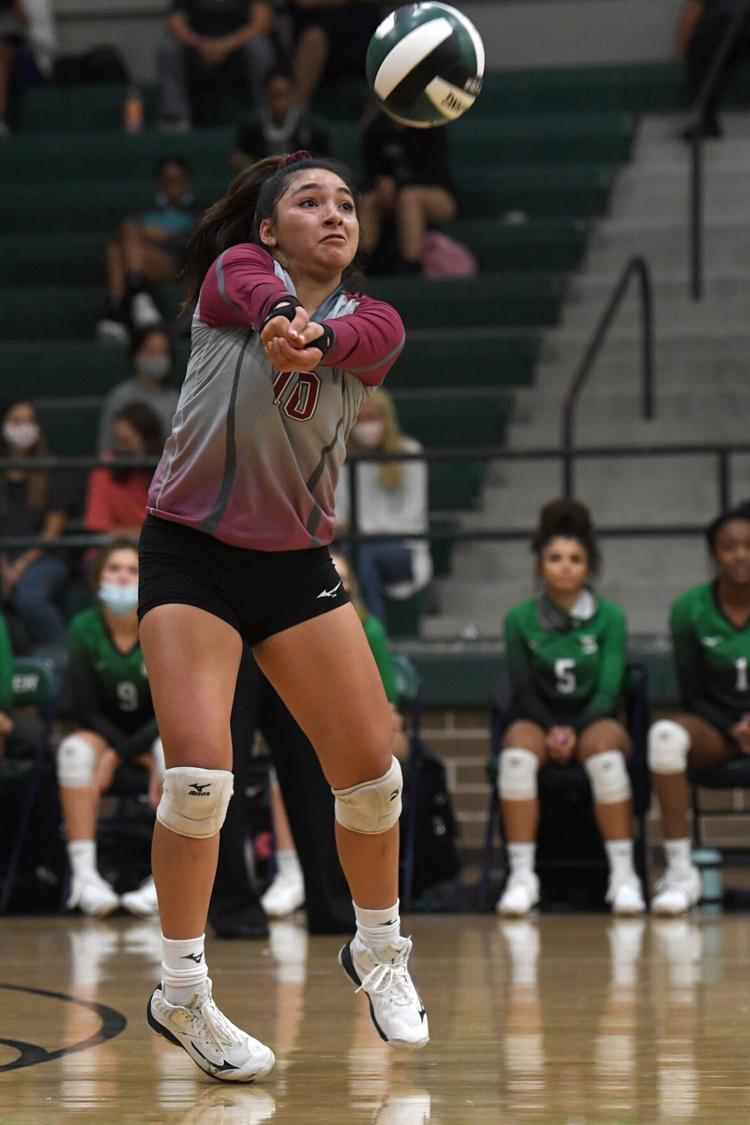 Rudder vs. A&M Consolidated volleyball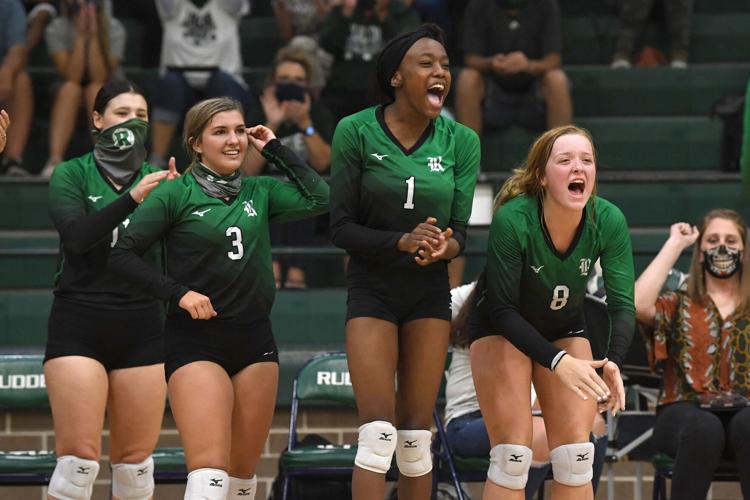 Rudder vs. A&M Consolidated volleyball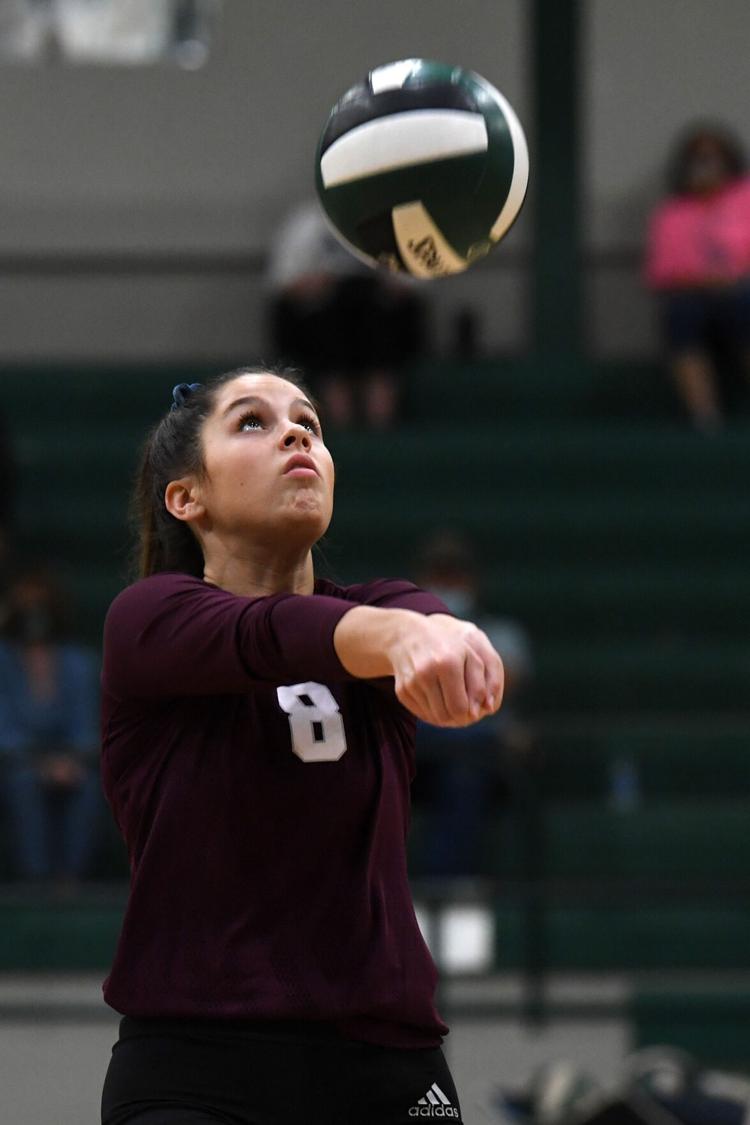 Rudder vs. A&M Consolidated volleyball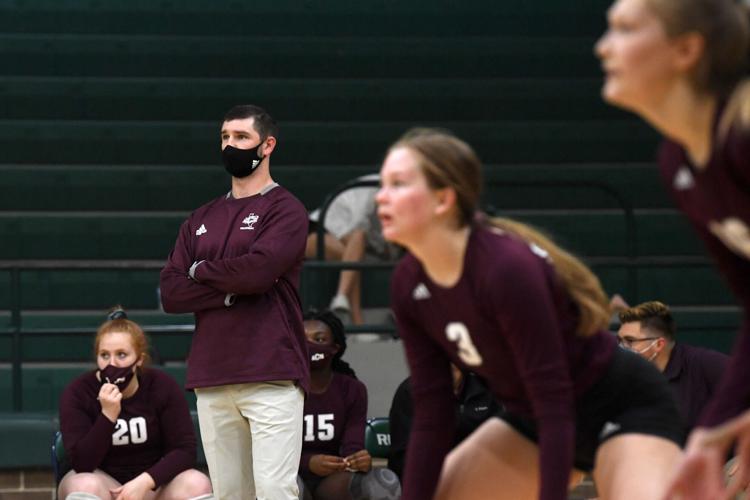 Rudder vs. A&M Consolidated volleyball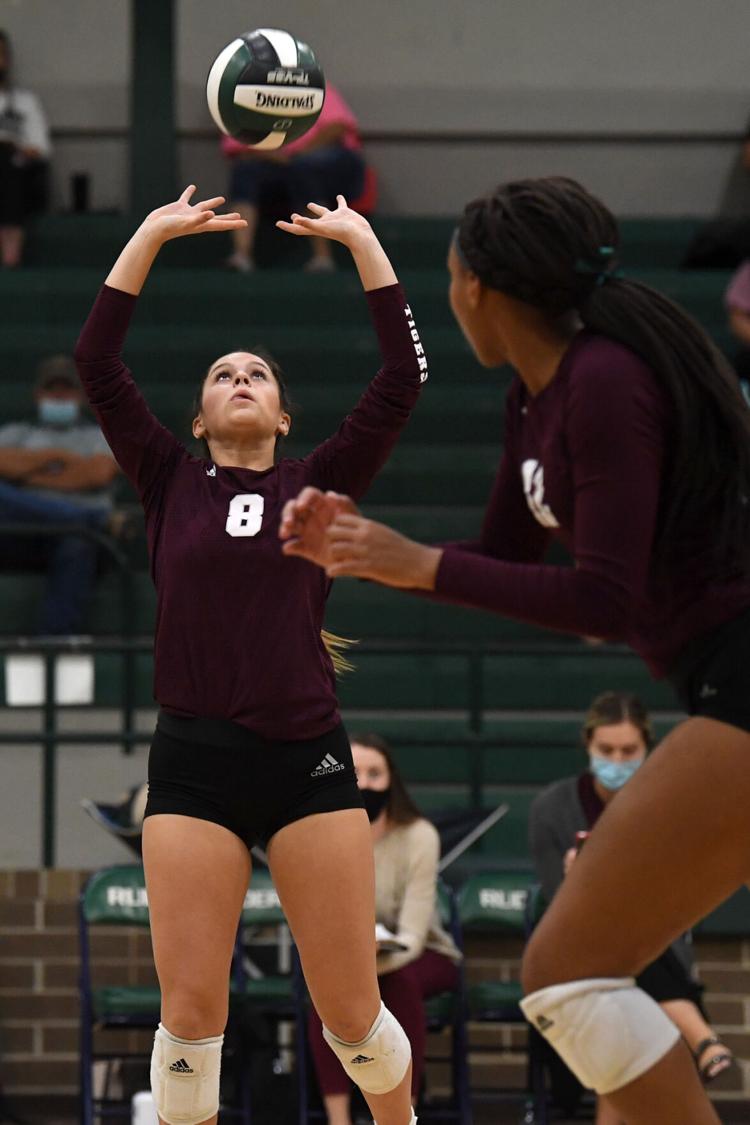 Rudder vs. A&M Consolidated volleyball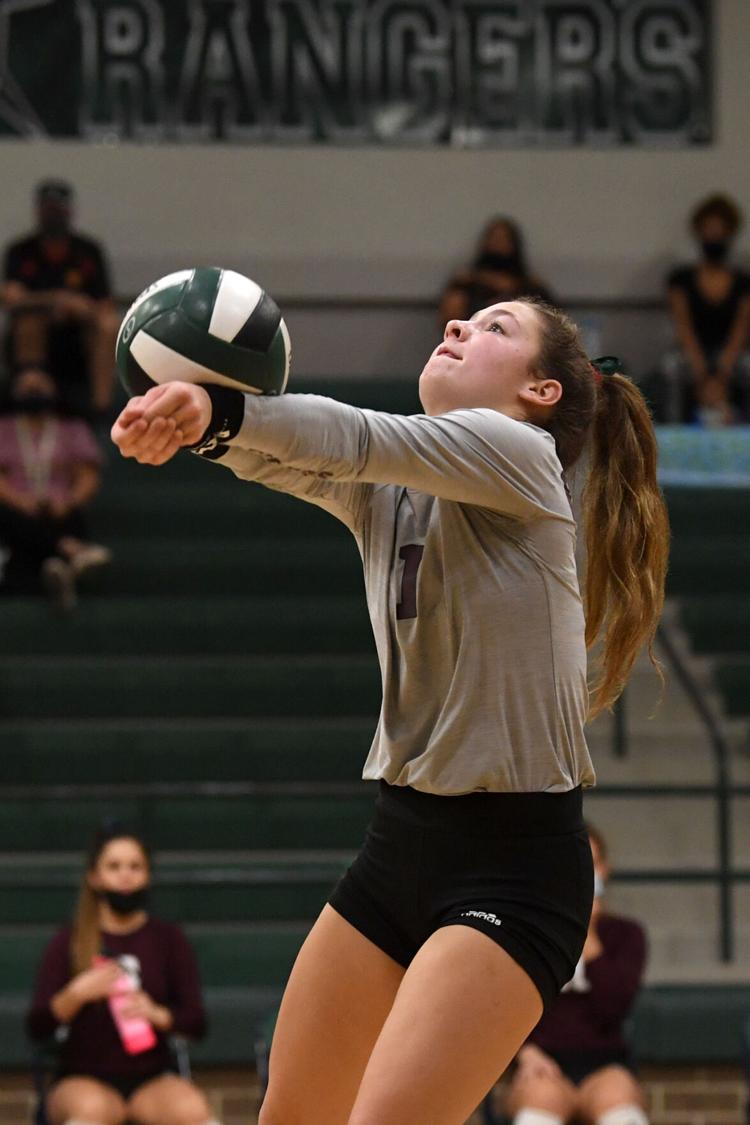 Rudder vs. A&M Consolidated volleyball
Rudder vs. A&M Consolidated volleyball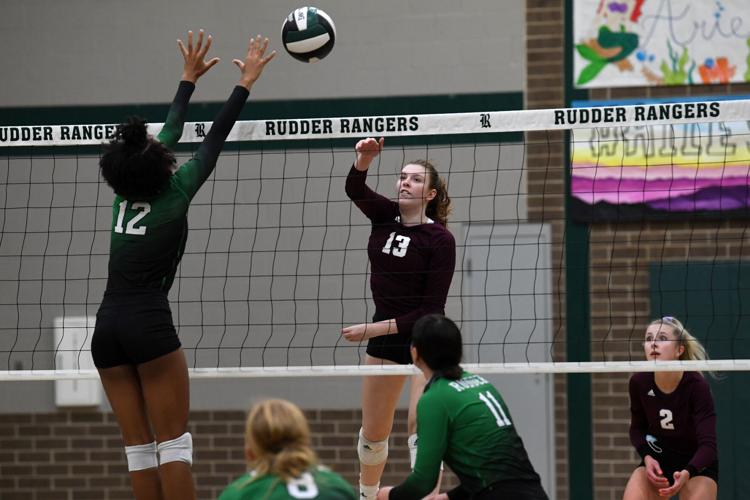 Rudder vs. A&M Consolidated volleyball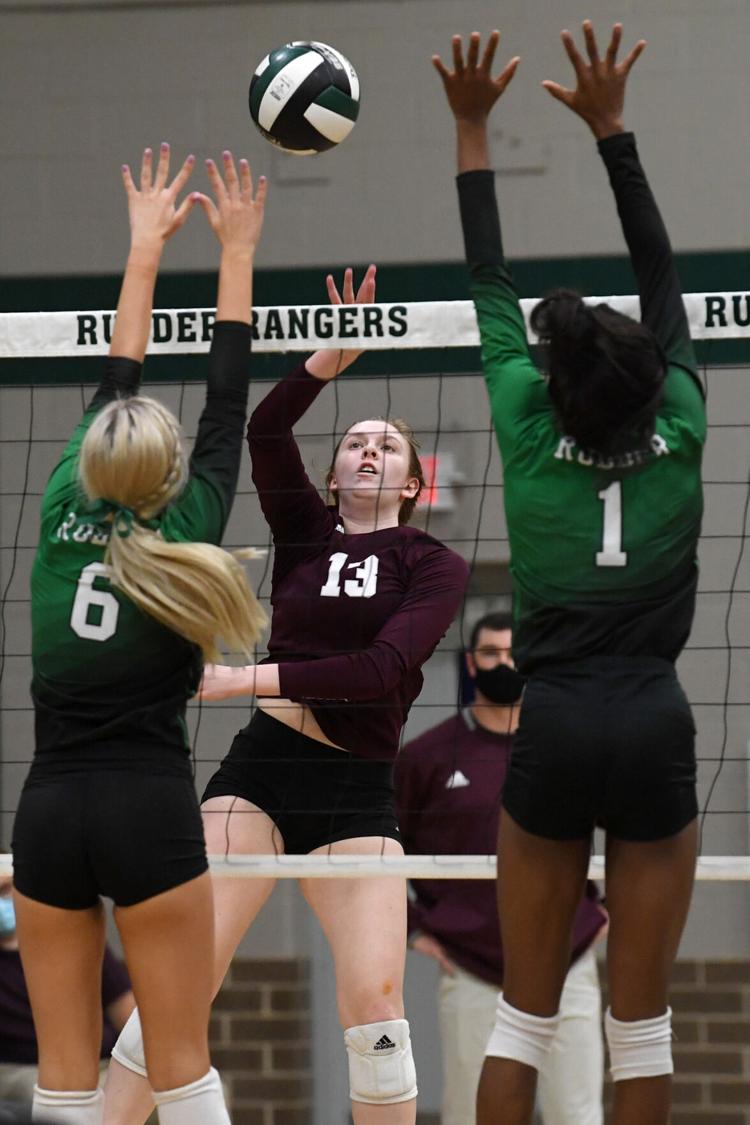 Rudder vs. A&M Consolidated volleyball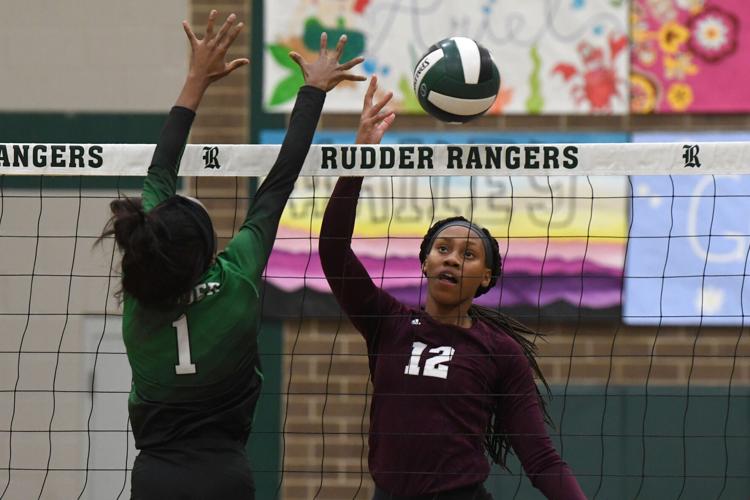 Rudder vs. A&M Consolidated volleyball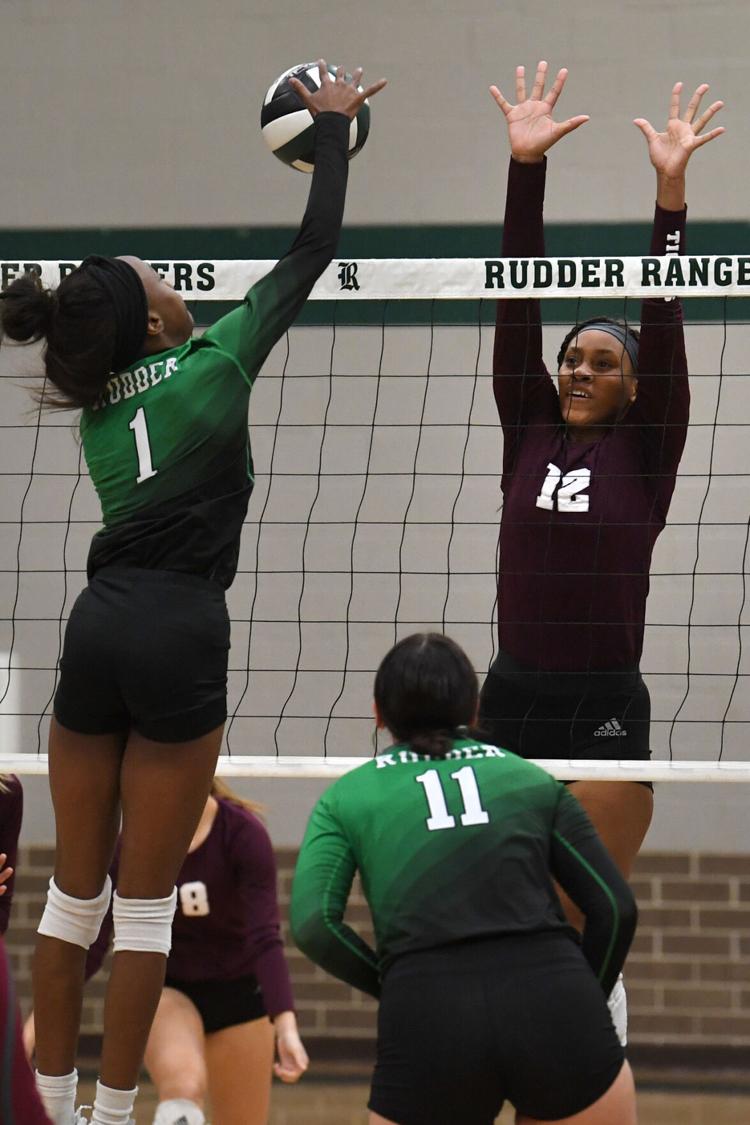 Get local news delivered to your inbox!
Subscribe to our Daily Headlines newsletter.