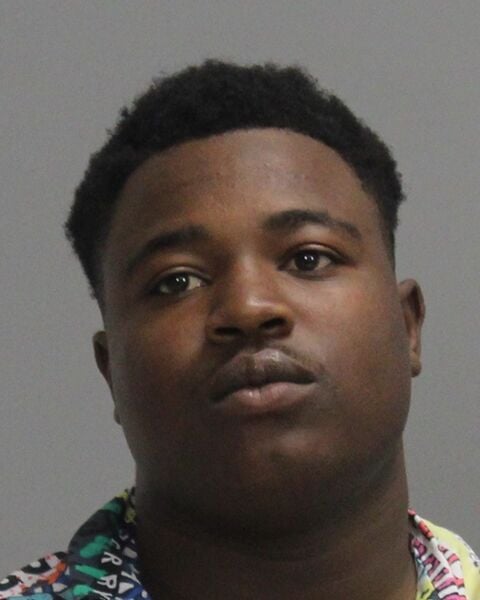 A man wanted in connection to a fatal June 3 drive-by shooting was arrested in Bryan on Wednesday after posting his whereabouts to social media.
According to Bryan police, investigators noticed Demetrius Thomas Jr., 24, posted to social media on Wednesday that he was going to eat at a restaurant in Houston. Officers prepared for Thomas to return to Bryan by staking out Texas 6 in south Brazos County and watching for his vehicle, which was spotted at around 3:45 p.m. A report notes officers tried to stop Thomas, but he did not pull over until he reached Briarcrest Drive. He was arrested without incident.
Thomas was sought in the shooting death of Derrick O'Bryant Smith, 32, who was killed in the 1100 block of Clark Street. Ayrian Brown, 24, and Deshawn Franklin, 18, have also been arrested in the incident.
Thomas is charged with aggravated assault with a deadly weapon, a second-degree felony punishable by up to 20 years in prison; unlawful possession of a firearm as a felon, a third-degree felony punishable by up to 10 years in prison; evading arrest in a vehicle, a third-degree felony and an unrelated family violence charge. He remains in the Brazos County Jail on $208,000 bond.