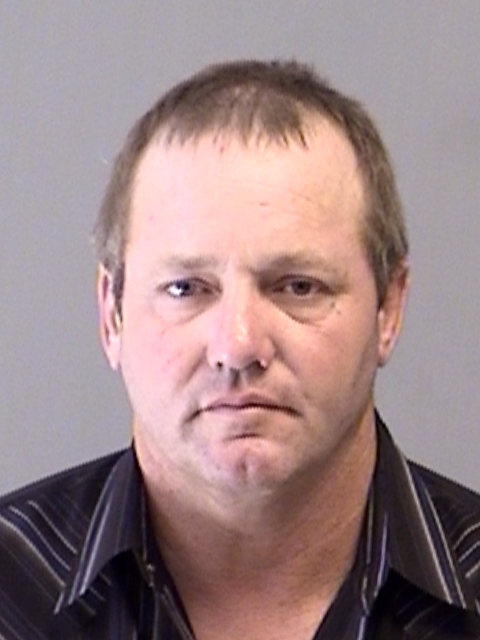 A Bryan man with a history of DWI convictions and violence against women was sentenced Friday to 14 years in prison for hitting his girlfriend after a night of drinking.
District Judge Travis Bryan III decided the punishment for Larry Don Haley after hearing testimony about the 2009 incident in which he hit his girlfriend, knocking her to the ground. A jury found him guilty of the crime in May after deliberating for 45 minutes.
Prosecutors told the judge about Haley's prior criminal conduct, including seven DWI convictions, with the most recent being in January. Police said that's when Haley fired a gun during an altercation at a Bryan bar.
Though the most recent assault typically would carry a maximum of 10 years in prison, his past convictions added another decade to his possible punishment.
Prosecutors Ryan Calvert and Misty Swan said Haley was convicted in 1993 of breaking into a home and trying to sexually assault the wife of an acquaintance. He had been accused of breaking down a bathroom door in the woman's house, where she had been alone with her children, court documents state.
He fled after the woman fought him off, scratching his face, authorities said, adding that Haley was given 10 years probation in that Burleson County case. Two years and two DWI convictions later, he was required to go to a lock-down rehab facility for 11 months.
Two years later he was stopped again and found to be driving while intoxicated, but it was the criminal mischief charge he was convicted on that captured his probation officer's attention: He rammed a vehicle with his truck during an altercation involving a girlfriend, police said. His probation was revoked and an eight-year prison term was handed down.
It wasn't immediately clear how long Haley spent behind bars after that incident, but he had another brush with the law in 2005 when he was accused and convicted of domestic violence.
The victim in the 2009 case testified during the trial last month that Haley never knocked her to the ground and that the scrape on her face was the result of hitting a rock after a fall. Her adult daughter also was assaulted while trying to break up the altercation, according to a witness who testified.
The woman made it clear to jurors during the jury trial that she didn't want to testify and that she remained close with Haley almost four years after charges were filed.