The 3rd Floor Cantina Jazz Bar staff and ownership are working to complete the facility in time for its New Year's Eve opening. Its owner and manager both said last week that they are thrilled to open a new venue under the same name as the concert site that hosted countless shows in Downtown Bryan in the latter part of the past century.
Beginning at 8 p.m. on Dec. 31, 3rd Floor Cantina will open with live jazz and blues music and a burlesque show, according to owner Dustin Batson. Admission will be $20, and Batson said that no reservations are needed.
Batson also owns and operates 5 Knocks Speakeasy and Downtown Elixir and Spirits Company in Bryan. He said he purchased the venue in August. The community theatre StageCenter operated in the locale between 2006 and 2018 after previous 3rd Floor Cantina ownership sold the space in 2006, according to past reporting from The Eagle.
"Because it is 2020 and our theme is the 1920s era, we're excited about this and thought we can't miss this opportunity," Batson said.
In its previous iteration, 3rd Floor Cantina hosted a Bo Diddley show in 1997, and also hosted a Leon Russell concert among many other local and national acts.
Batson said that following the Dec. 31 opening, 3rd Floor Cantina will be open Wednesdays through Saturdays from 8 p.m. to 2 a.m. Wednesday nights will feature dueling pianos, he said, and Thursdays will be burlesque night.
As he secured flooring next to a bathroom, 3rd Floor Cantina manager Bill Allen reflected on the venue's history. Allen said the opening and the use of the 3rd Floor Cantina name served as tribute, in part, to local icons such as Willie Bennett, who booked concerts in College Station and Bryan — including numerous shows at 3rd Floor — for about three decades.
"We want this to be the home of the local jazz community," Allen said.
Allen anticipates bringing in jazz and blues musicians from the Brazos Valley, Houston and Austin and from across the country.
He said the site was a speakeasy in the Prohibition era, nearly a century ago.
According to Allen, the refurbished locale will have 182 seats, including couches and different table-and-chair setups surrounding the stage, which is near the middle of the vast space. The venue will have a bar with beers on tap, a cocktail menu and champagne for purchase, Batson said.
"It's cool to bring something into the future by going farther into the past," Allen said. "I am honored to be part of this — to bring something to the community for young and old. It's 'old' music that we're bringing back."
Allen owned Bill Allen Motorcycle Company in Bryan and co-starred in the 2011 History Channel show Hairy Bikers.
"A lot of people have put a whole lot into this place," he said.
As Allen worked on the floors, Brian Lippman experimented with the facility's sound levels during a recording of Marcus Miller's Power. Lippman, who operated Lippman's Music for 32 years until spring 2017, fondly recalled playing with Bo Diddley in 1997 in the old 3rd Floor Cantina, among other treasured memories.
"There's been so much good music here," Lippman said. "It's great that they're bring in different types of music. You can go anywhere and hear a country band in town. Come here and hear something different."
The 3rd Floor Cantina is located at 201-B East 26th St. in Downtown Bryan.
Eagle Archives: The 3rd Floor Cantina
The Eagle Archives: The 3rd Floor Cantina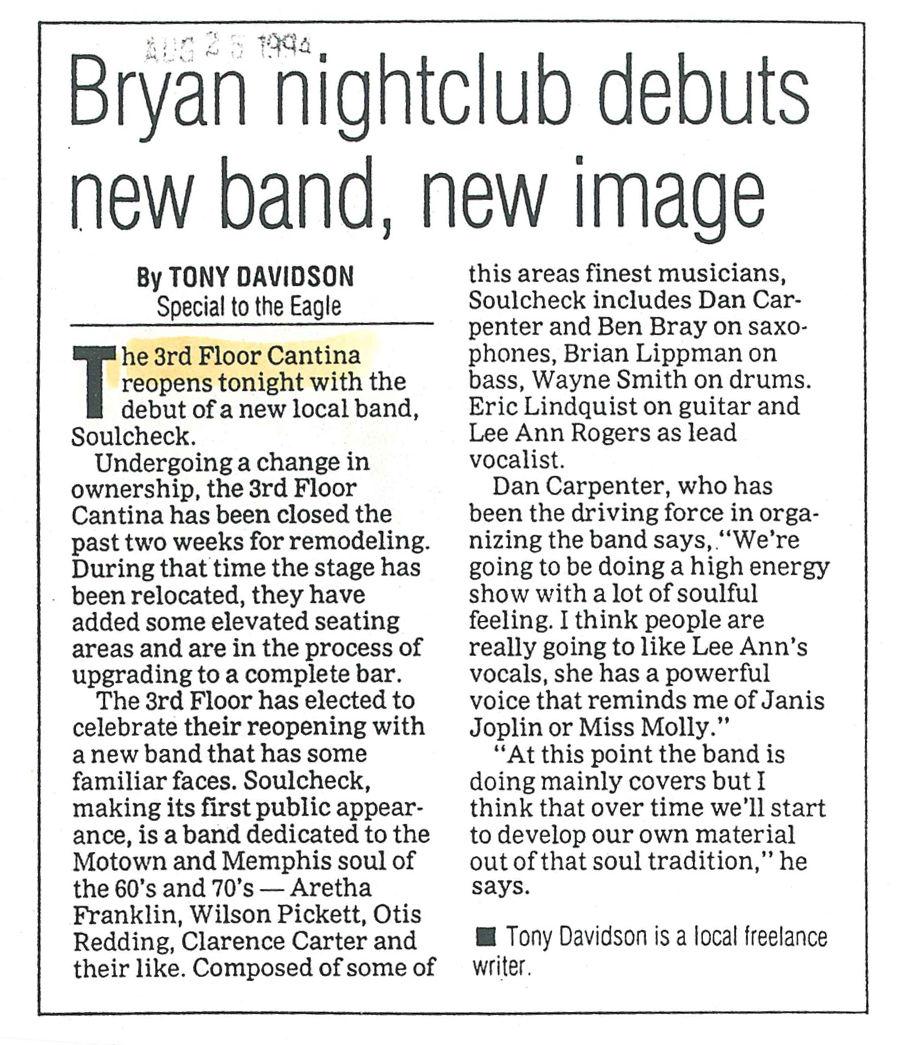 The Eagle Archives: The 3rd Floor Cantina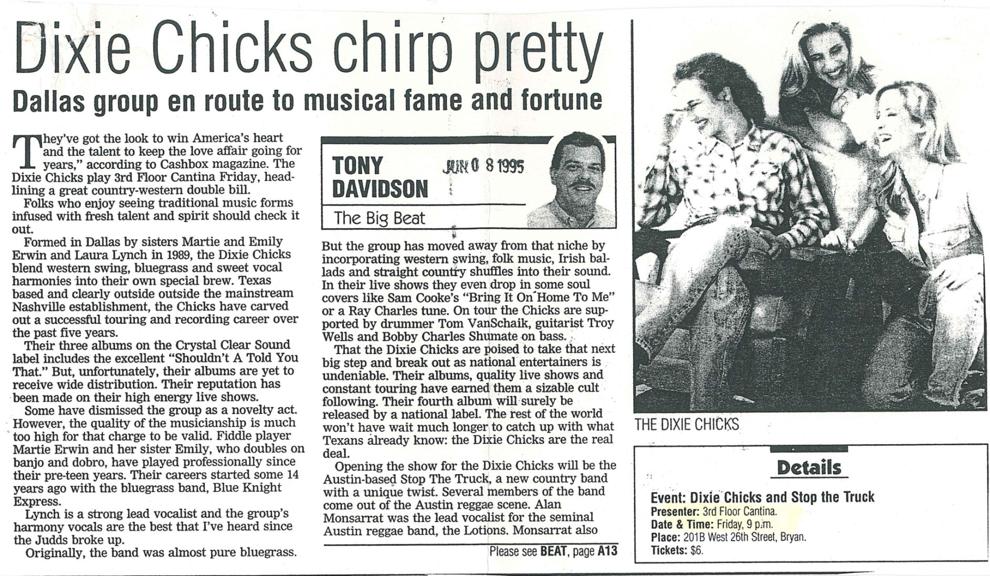 The Eagle Archives: The 3rd Floor Cantina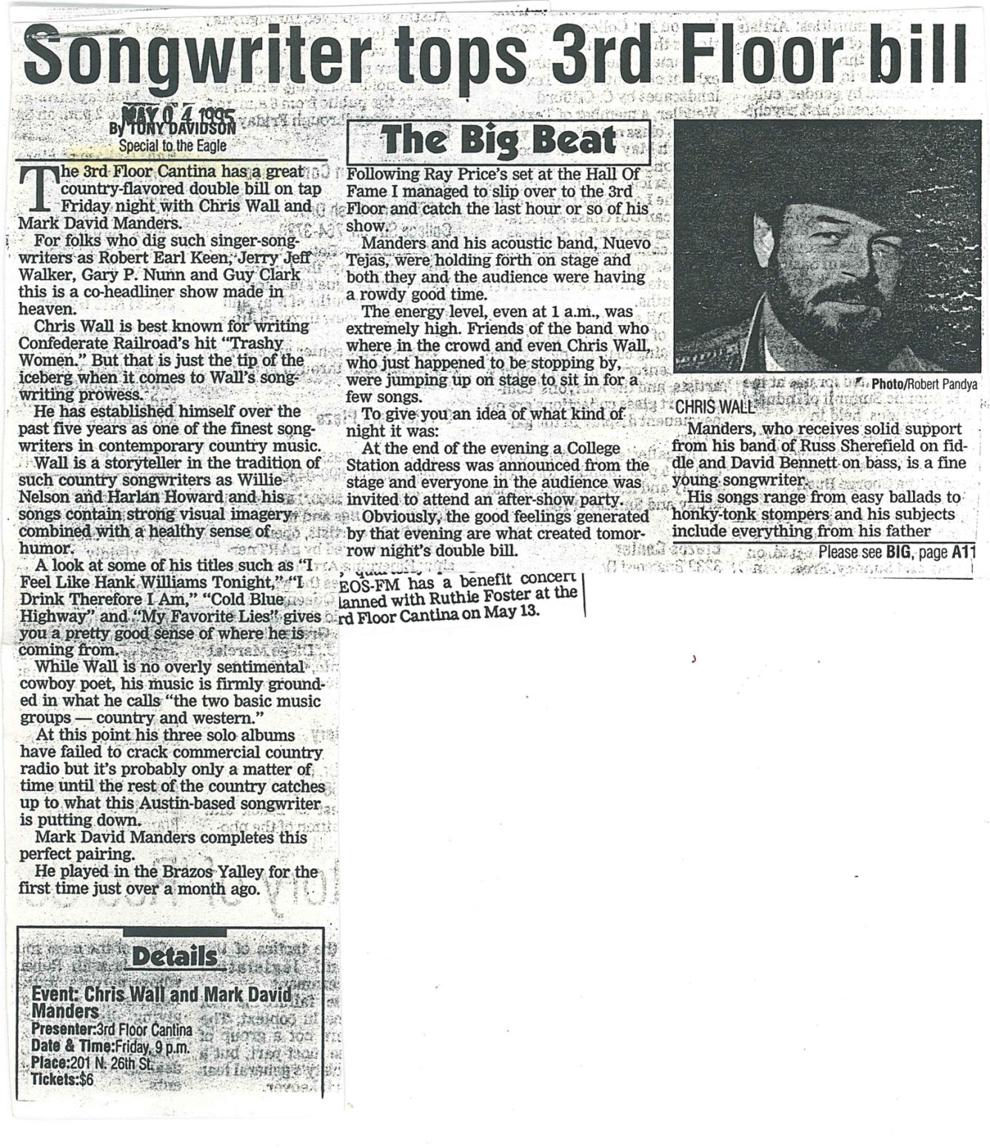 The Eagle Archives: The 3rd Floor Cantina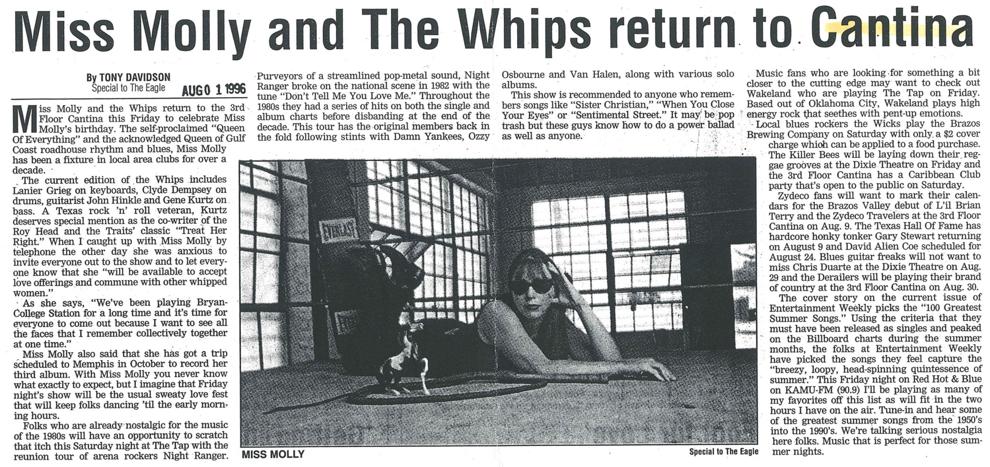 The Eagle Archives: The 3rd Floor Cantina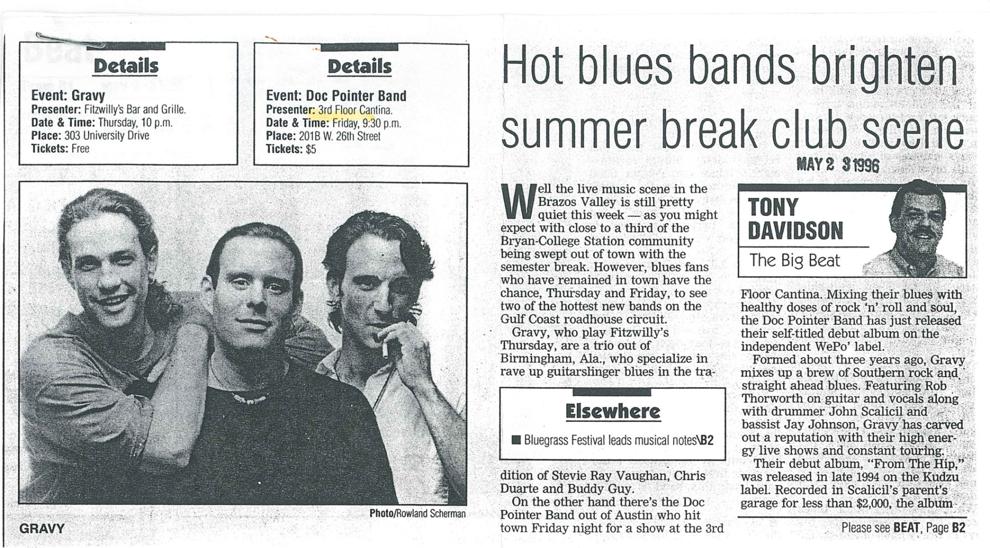 The Eagle Archives: The 3rd Floor Cantina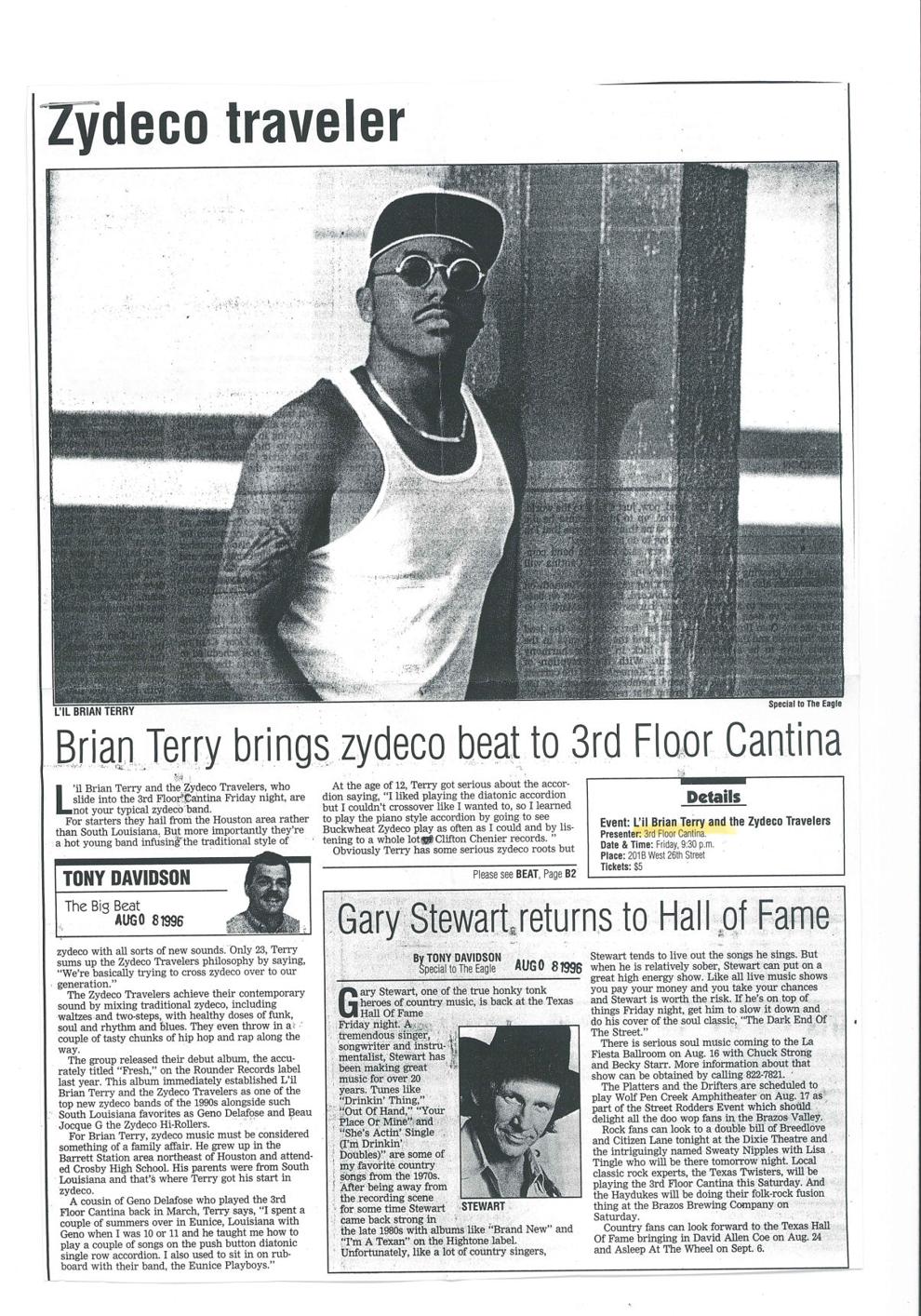 The Eagle Archives: The 3rd Floor Cantina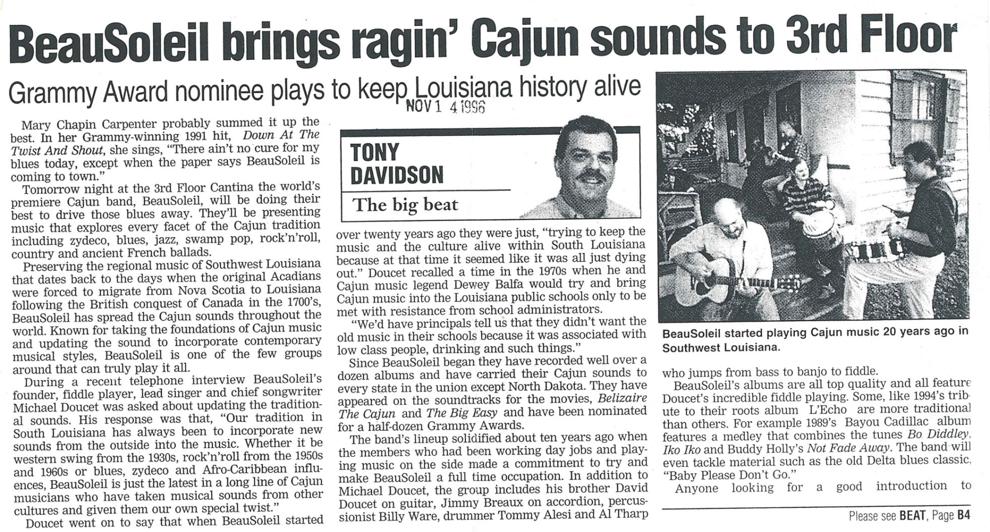 The Eagle Archives: The 3rd Floor Cantina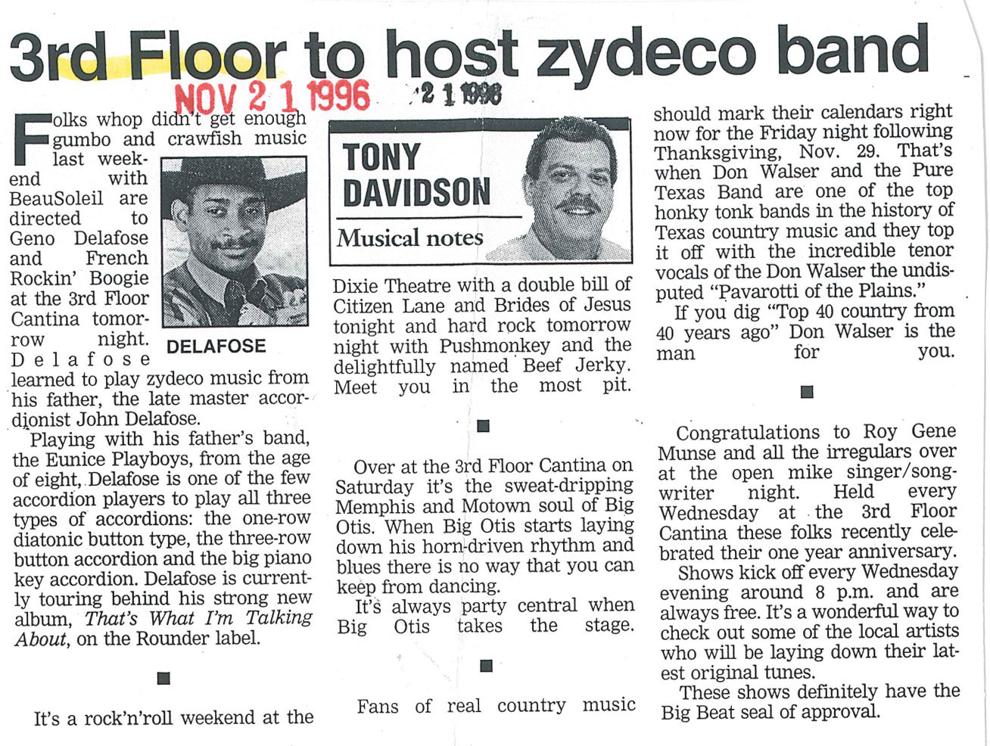 The Eagle Archives: The 3rd Floor Cantina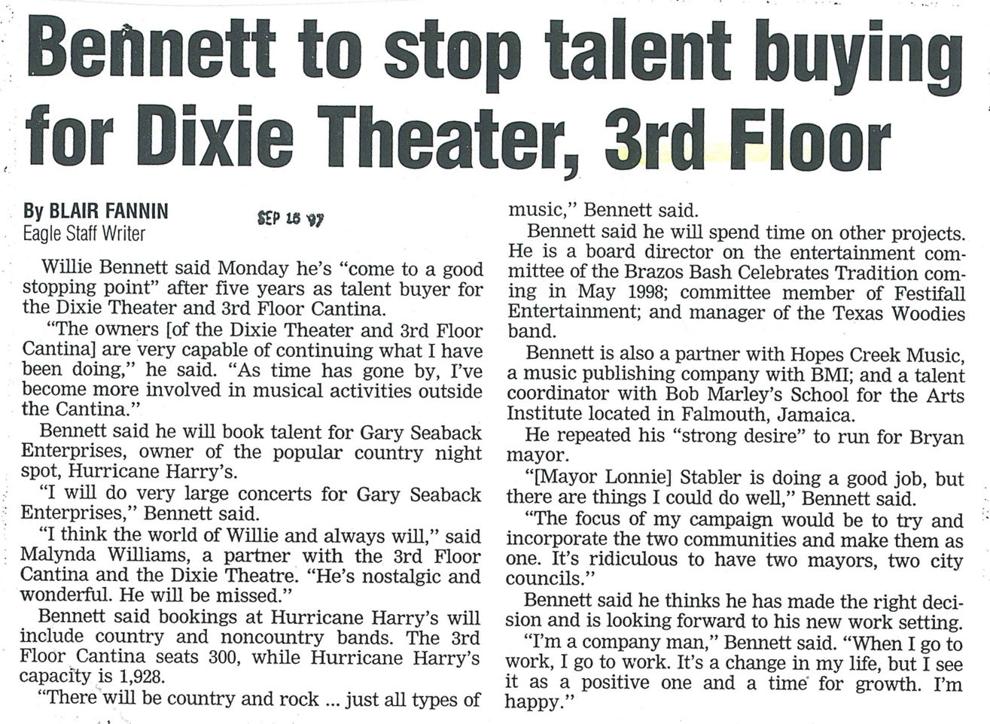 The Eagle Archives: The 3rd Floor Cantina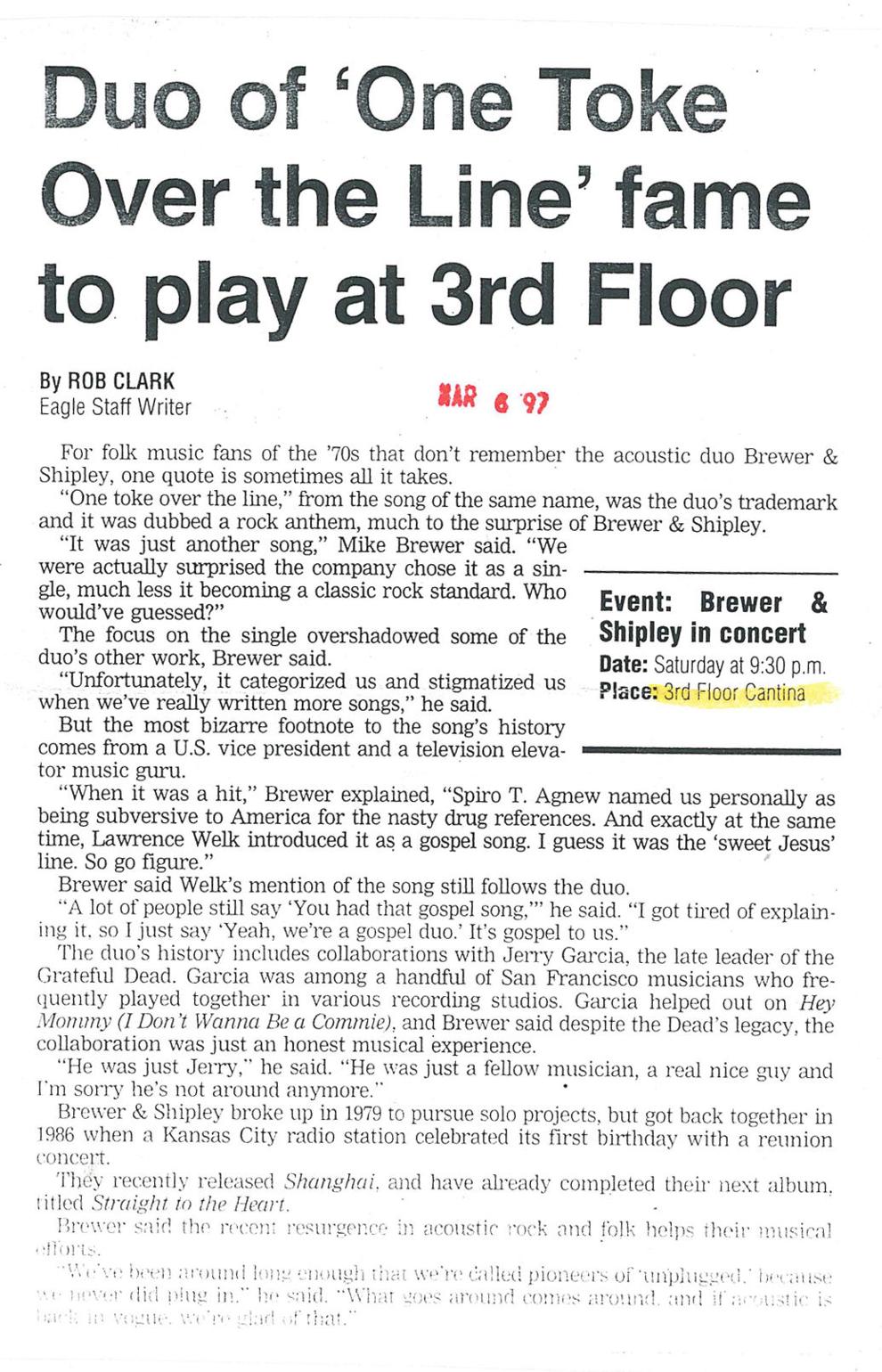 The Eagle Archives: The 3rd Floor Cantina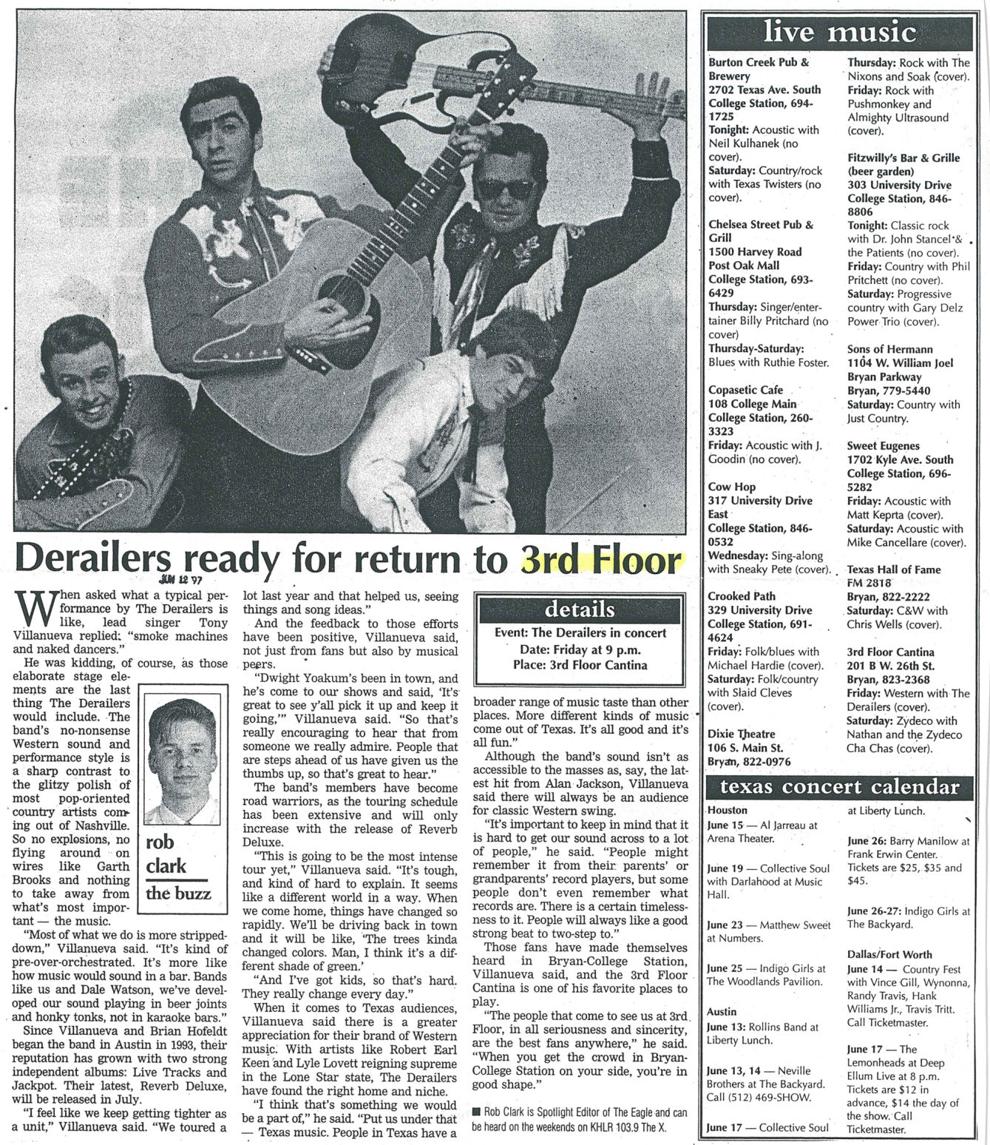 The Eagle Archives: The 3rd Floor Cantina

The Eagle Archives: The 3rd Floor Cantina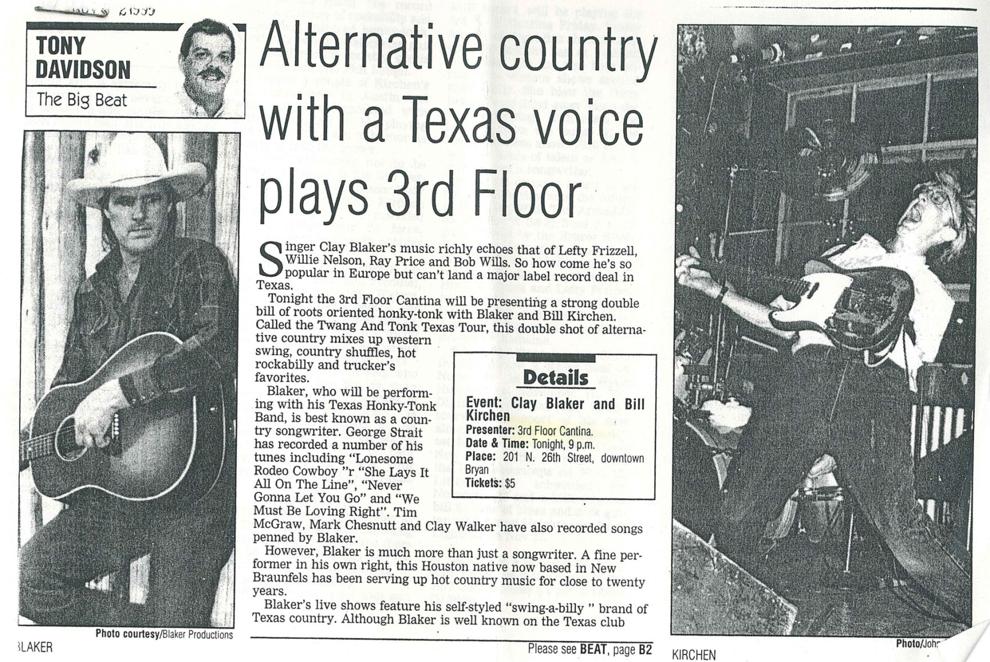 The Eagle Archives: The 3rd Floor Cantina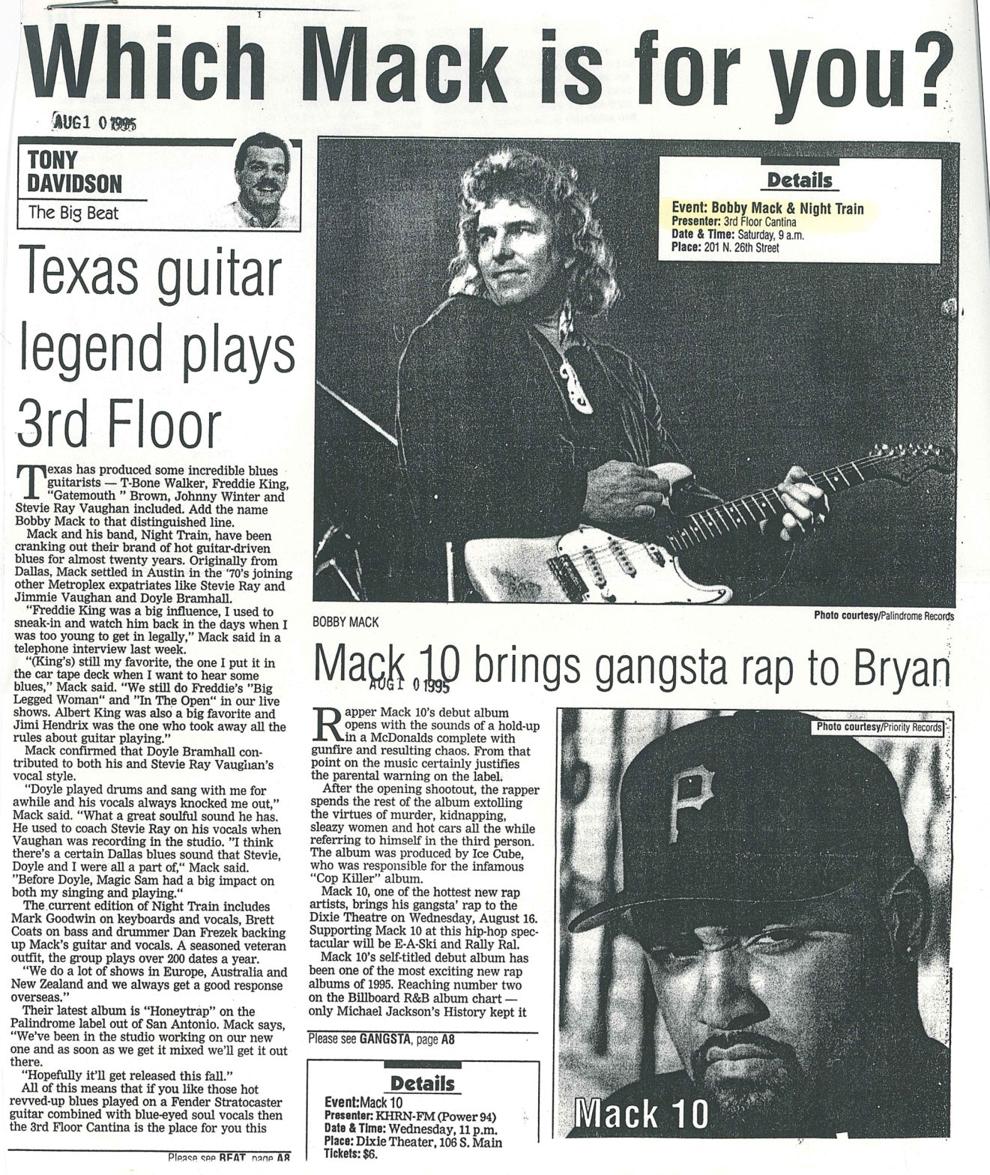 The Eagle Archives: The 3rd Floor Cantina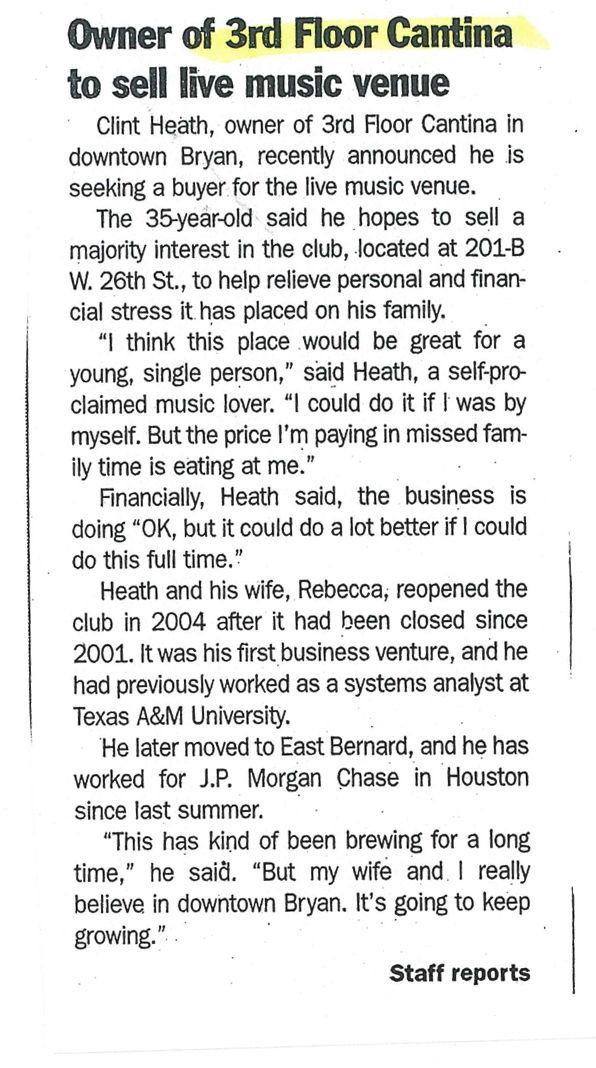 The Eagle Archives: The 3rd Floor Cantina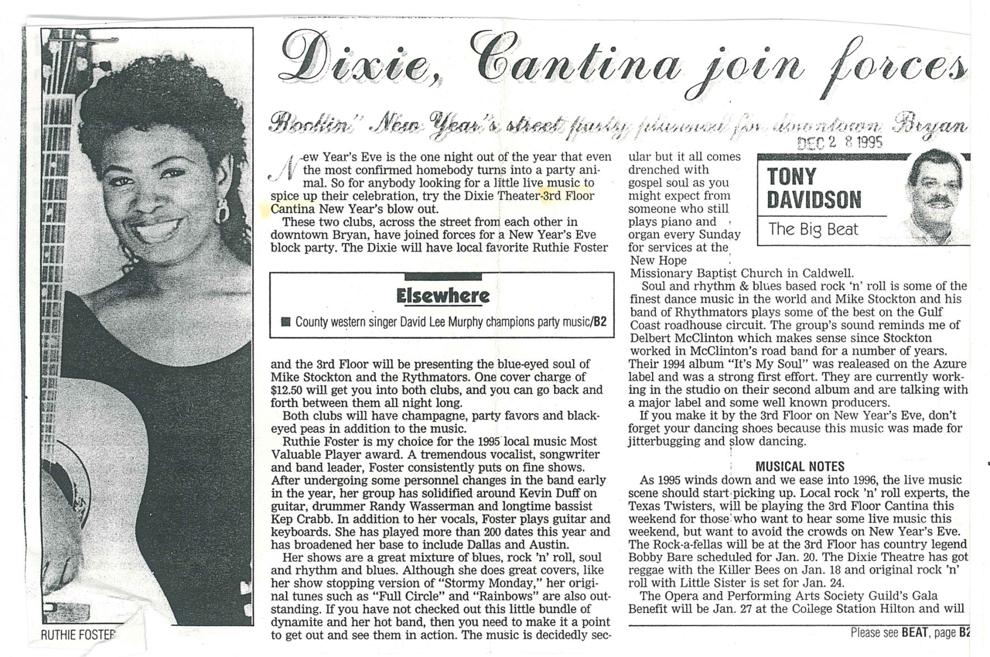 The Eagle Archives: The 3rd Floor Cantina

The Eagle Archives: The 3rd Floor Cantina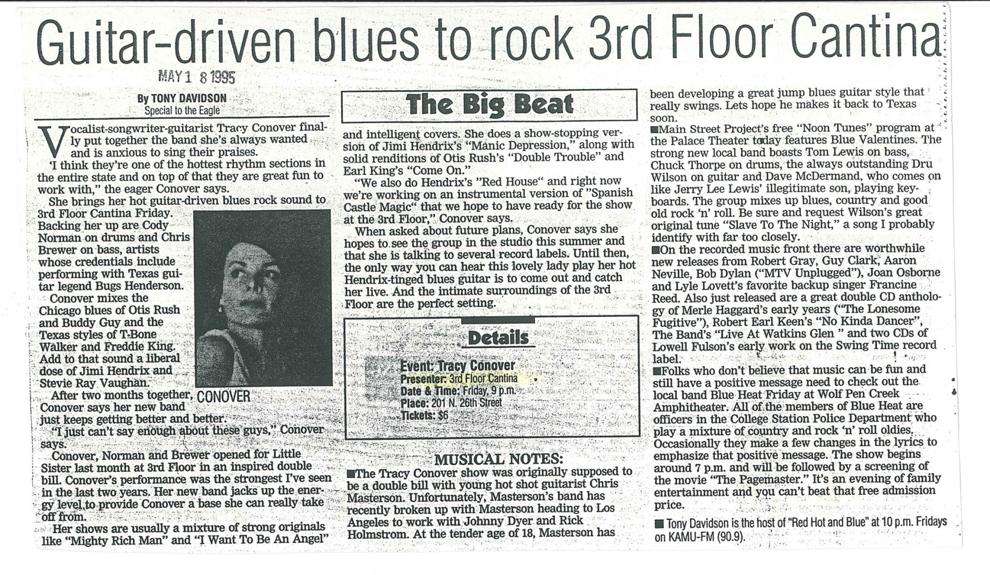 The Eagle Archives: The 3rd Floor Cantina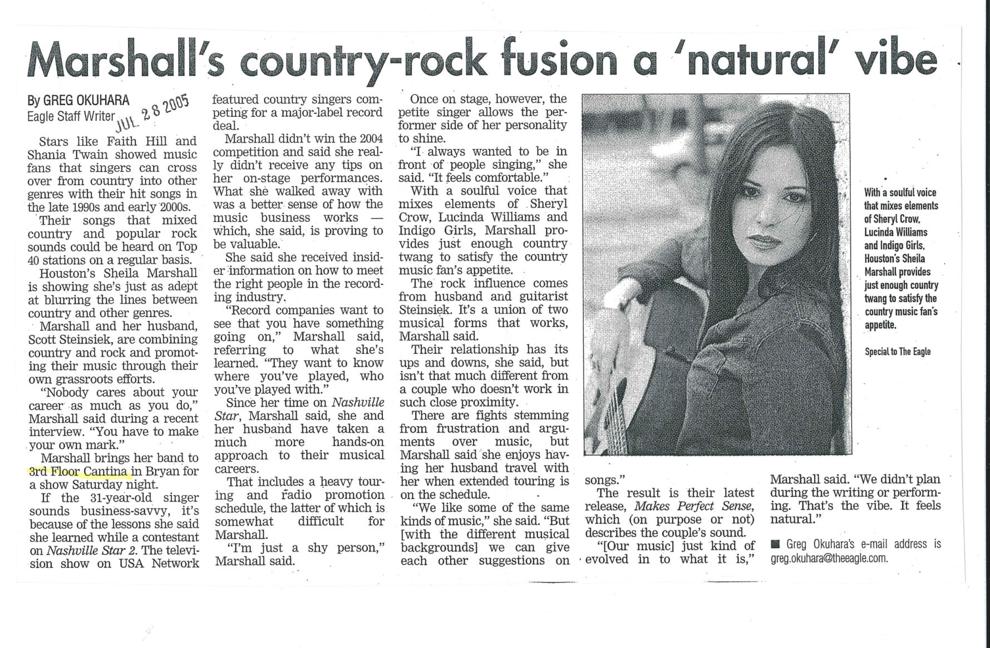 The Eagle Archives: The 3rd Floor Cantina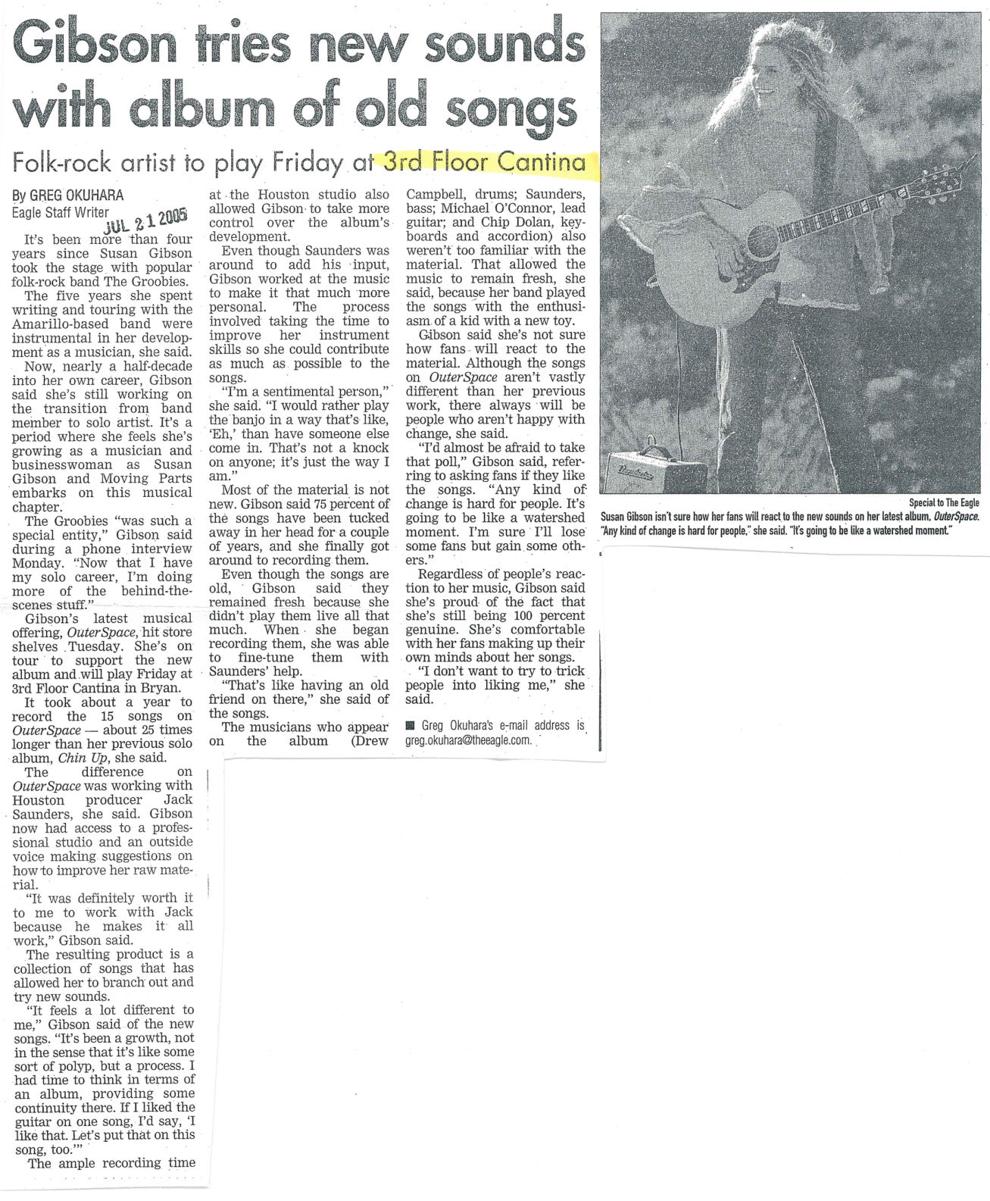 The Eagle Archives: The 3rd Floor Cantina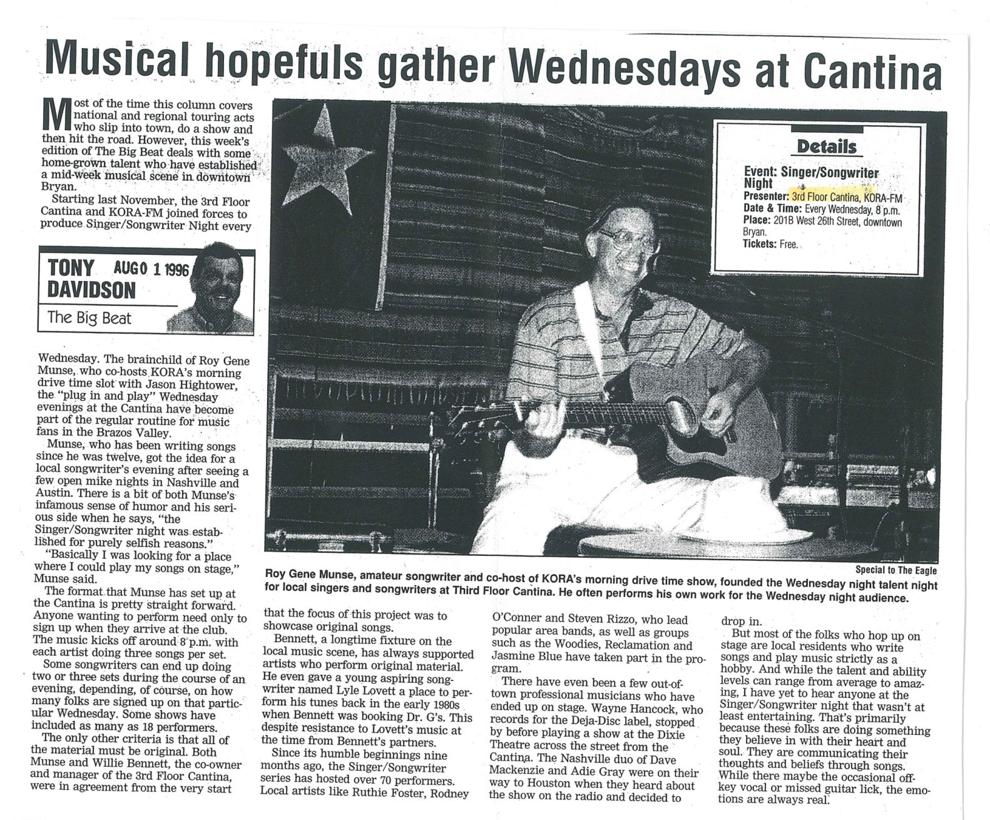 The Eagle Archives: The 3rd Floor Cantina
The Eagle Archives: The 3rd Floor Cantina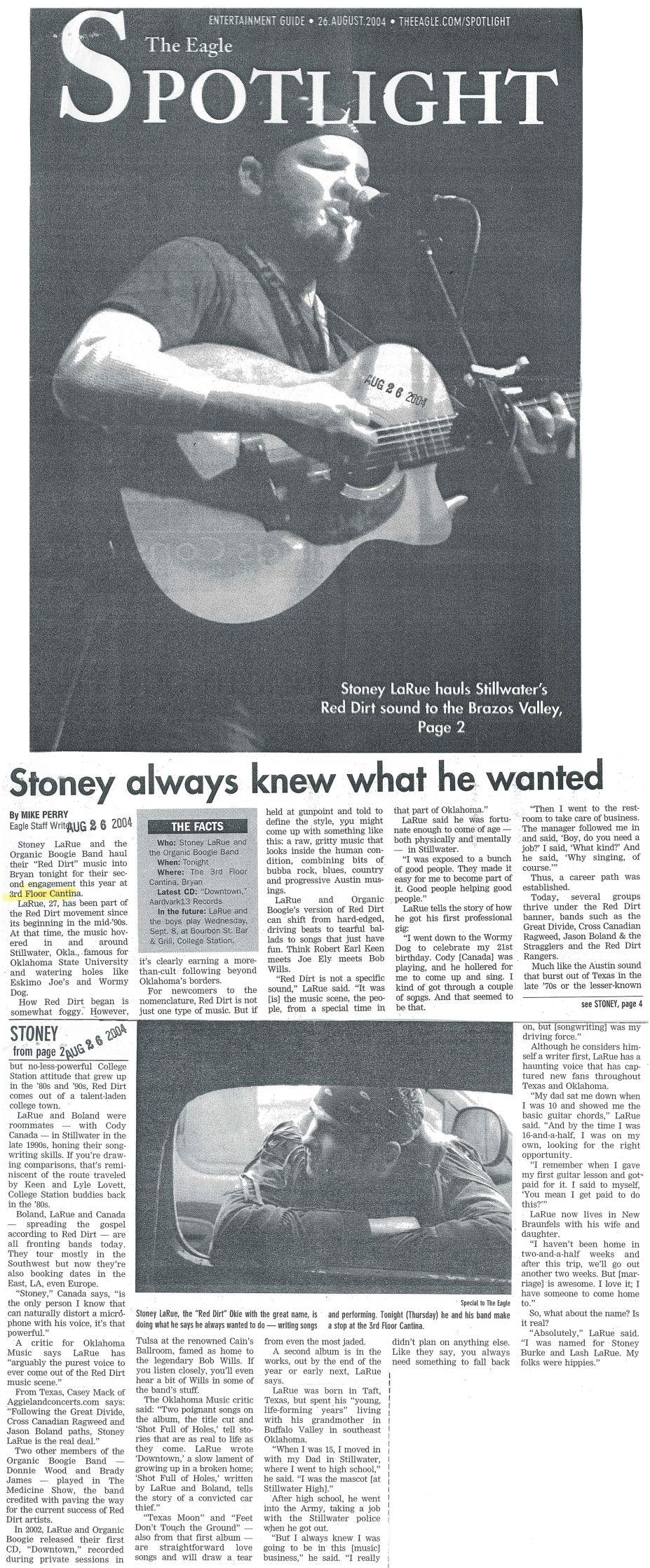 The Eagle Archives: The 3rd Floor Cantina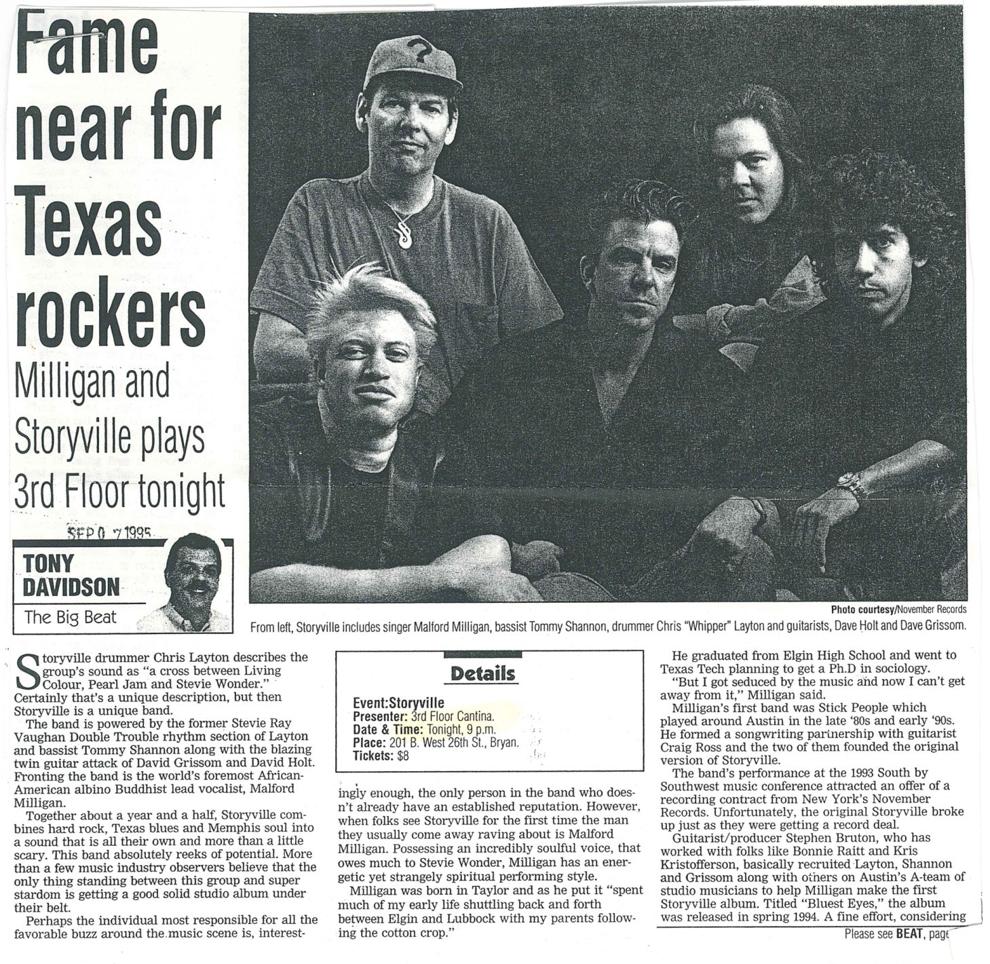 The Eagle Archives: The 3rd Floor Cantina
The Eagle Archives: The 3rd Floor Cantina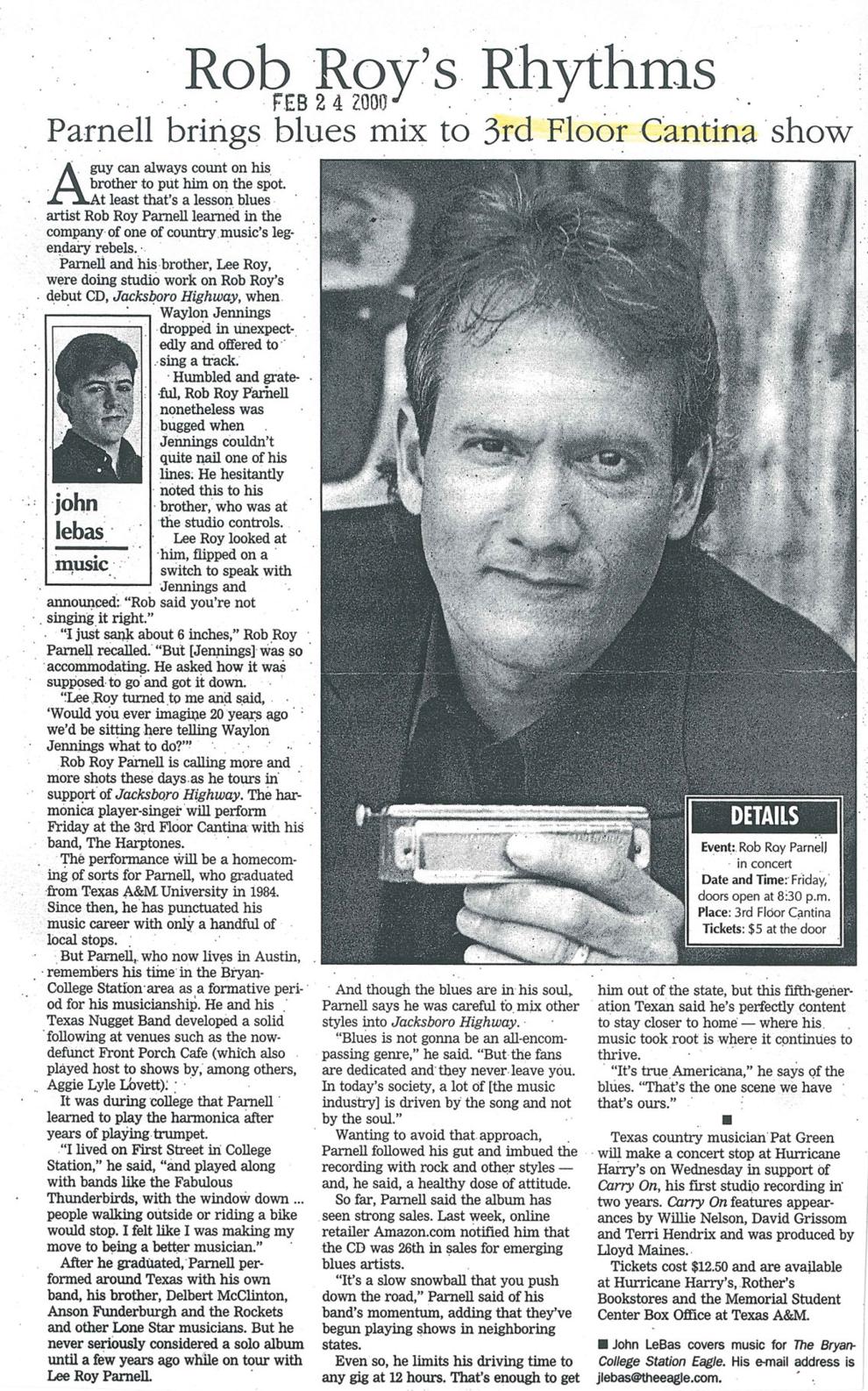 The Eagle Archives: The 3rd Floor Cantina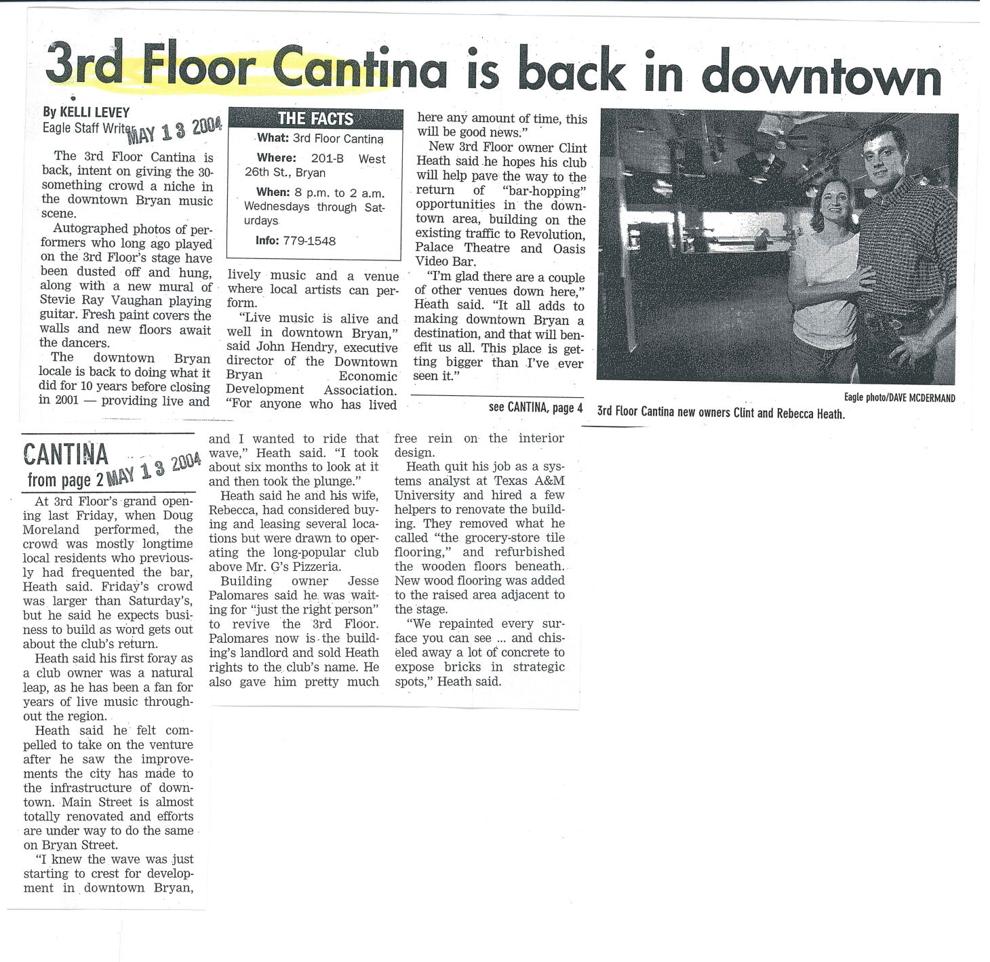 The Eagle Archives: The 3rd Floor Cantina