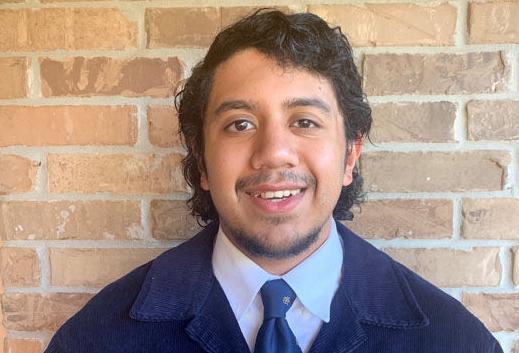 Bryan High School FFA senior Pablo "Trey" Vargas grew up with an agricultural background and after four years in the FFA program, tries to help educate others and advocate for the industry whenever he can.
He has led district Greenhand conferences for freshmen in FFA and enjoys hearing the impact his presentations and the workshop has on attendees. The influence he can have on others that can create a chain reaction through FFA chapters is why he does what he does, he said.
"That's my biggest motivation to being a leader in the FFA organization because you go out and you work your hardest to make a new generation of agriculturalists, so they can learn and teach the next generation of agriculturalists," he said. "You can see the impact and the influence you've made in others."
While he was involved in 4-H at one point, he has turned his focus to FFA in which he serves as treasurer in his local chapter and secretary at the district level. He also shows cattle — three steers and one heifer.
Vargas said he saw a new side to the industry when he started showing cattle and took to it right away.
"You spend so much time with your animal. It seems dreadful at the time, but seeing the outcome of your animal," he said, makes it all worth it. "I wouldn't trade it. Cows are something else."
His ag teacher Kristen Schuler said Vargas uses his cattle to help his advocacy and education, such as with the chapter's petting zoo.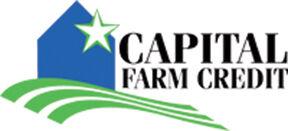 "He will sit there and teach all day long about different parts of it, educate people about the difference between a heifer, a steer, a cow and a bull because not everyone has that, and he's really passionate about other people learning about ag," she said.
She said another example of his commitment to teaching the next generation of advocates was during the Ag-YOU-cate event at the Brazos County Youth Livestock Show when he spoke with a group of younger kids.
"He got on their level and was talking to them, and they would ask out-of-the-box questions and he'd answer the best he could," she said.
She noted Vargas has a passion for agriculture and advocacy that is unmatched by many others, but he educates and corrects misconceptions without being overbearing.
"He really has a way of getting kids that maybe don't know a lot about agriculture or aren't really into it and bringing them and getting them excited about it and teaching them," Schuler said.
Since joining FFA his freshman year, Schuler said, she has seen Vargas' leadership increase as his passion for ag has deepened.
When he first joined FFA, Vargas said, he was shy. Then, he realized he was asking others to open up but was not doing that himself.
Last year as a junior, he said, he started to become more comfortable talking with other people and in front of crowds, which helped boost his confidence and take on more leadership.
Next year, Vargas plans to join the Corps of Cadets at Texas A&M and study ag economics with a focus on policy. A scholarship, he said, would be a blessing and help offset those costs.
After college, Vargas, the son of a seventh-generation farmer, would like to take his passion for the ag industry to a government level with goals to work as a legislative aide before joining Congress where he can help develop the U.S. Farm Bill.
The world's population is expected to reach 9 billion people by 2050, he said, and the food yield must go up by about 75% to meet that growth.
"That's why I was advocating so much on the ag policy side, … and why, I believe, I need to advocate for agriculture and why others should too," he said.
The importance of the ag industry, he said, goes beyond just feeding people.
"Everything we do is a part of agriculture," he said. "When we drive, that's agriculture. The fuel we use is ethanol, which is corn based.
"Every little thing that we don't think about is a by-product of agriculture, and it needs to be supported."
Get local news delivered to your inbox!
Subscribe to our Daily Headlines newsletter.