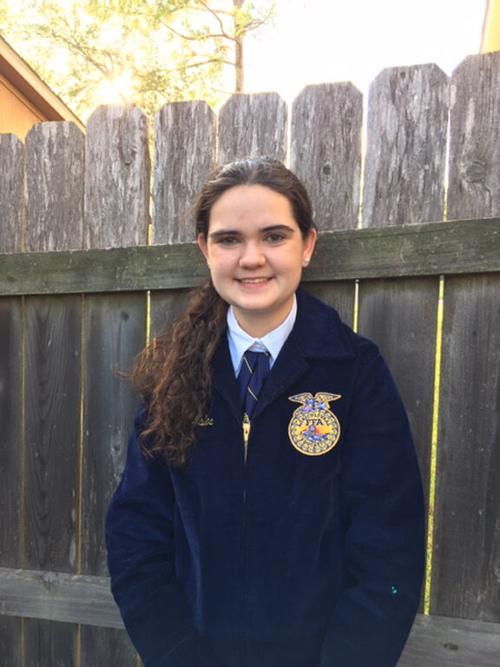 Bryan FFA senior JadaLea Isles did not grow up raising animals, but she has found a passion in agriculture.
When Isles was registering for her first high school classes, she said, she signed up for FFA because she thought it sounded like a fun course. Then, she began showing broilers and later cattle.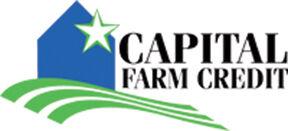 Isles' ag teacher at Bryan High School, Kristen Schuler, said she has seen Isles' passion for show cattle and the ag industry grow over the past year and a half.
"I had her as a freshman, and she wasn't big into ag like some of the kids in there were," she said. "She was doing band and all that stuff, and then she kind of found her purpose and her passion. Once she found out what she wanted to do, that's when she kind of rolled with being in ag and being in FFA and doing those other extracurricular ag-type events."
After two years of showing chickens, Isles began showing breeding heifers last year, beginning with one given to her by a family friend, Isles said.
She also left the Bryan High School band to concentrate on her cattle, opting to play her flute on her own time.
This year, she has a heifer purchased with money she earned through the Houston Livestock Show and Rodeo's Calf Scramble program. The remaining calf scrambles during the 2020 HLSR were canceled along with the show in March due to the coronavirus pandemic, but the students who had not competed yet were entered into a lottery system, and Isles' name was selected to receive $1,750.
In addition to showing animals and participating in other FFA competitions, Isles has added two leadership positions to her FFA involvement this year. She currently serves as reporter for the Bryan FFA chapter, as secretary for the Brazos Valley District FFA and is a member of the Brazos County Youth Livestock Show Junior Board.
"I've run for chapter officer last year, and I didn't get it, but I was like, 'Might as well try again,' " she said.
It is that perseverance and determination that makes Isles who she is, Schuler said.
Schuler said she worried that Isles' view of FFA would change after she did not get an officer position her first time running, but it did not deter her.
"If anything, it made her try harder, want to be better as a person as a whole, to take those steps so she could become a district officer and a chapter officer, and she did both," Schuler said.
She said she never would have put Isles in a leadership role as a freshman because she had not discovered her passion for FFA. Now, she said, Isles has that vested interest in the chapter.
"From her freshman year to now, she's grown, I would say, into an adult," Schuler said. "… There's a mentality about it, and she has really got a more adult mentality than most of the kids that she's in class with."
Schuler described Isles' leadership style as easygoing, saying she knows how to delegate and leads without being overbearing, all while making sure the work gets done as expected.
Isles said not being raised in an ag lifestyle gives her a different perspective that allows her to talk to people, no matter if they are involved in ag already or not.
"I can really make connections with those members who don't necessarily have 50 acres that they live on or grow crops every day, that they can still be a part of the ag community, even though they're not the most traditional people that you think of," she said. "I feel like there is a lot of inclusion within the ag industry for those kids, but they don't know it's there. I really like to encourage them to get involved, because there's people there wanting to teach them."
In addition to her passion, Isles said, she has learned the importance of advocating for agriculture and how wide its impact is. When said people hear about a hail storm or a natural disaster that damages crops and do not think it affects them, she said, but then prices go up as a result because those crops cannot be used or sold.
After graduation, she said, she hopes to go to Texas A&M to major in ag leadership. A scholarship would help her achieve that goal and alleviate the pressure on her parents.
Her goal is to become a county extension agent, she said, where she can help bridge the gap between consumers and producers, educate the community about ag and get people involved through 4-H.