For many in Bryan-College Station and beyond, 2020 has been a year of grief, economic difficulty, social isolation and uncertainty due to the ongoing COVID-19 pandemic.
Since March 17, when the county reported its first coronavirus case, the Brazos County Health District has reported 11,561 cases of the coronavirus. Throughout Brazos County, 132 residents have died as a result of the virus.
Asked to reflect on the year, Dr. Seth Sullivan, Brazos County's alternate health authority, said he is buoyed by the rollout of vaccine doses in recent days but says there is still a long way to go.
"On one side of the coin is hope, optimism and this progress, but on the other side is the reality that our case numbers and hospitalizations are high — and that's concerning," Sullivan said. "There's not a part of me that feels that we're done or that we can get back to life as we used to know it."
The Eagle conducted interviews in recent days with local residents, business owners, health experts and economists in an effort to capture some of the ways the Bryan-College Station area has been impacted by the COVID-19 pandemic.
---
'Praying for a miracle'
The pandemic hit home for Bryan City Councilman Bobby Gutierrez after his dad, Al, became ill with COVID-19. The elder Gutierrez has been in the hospital for the past month fighting the virus.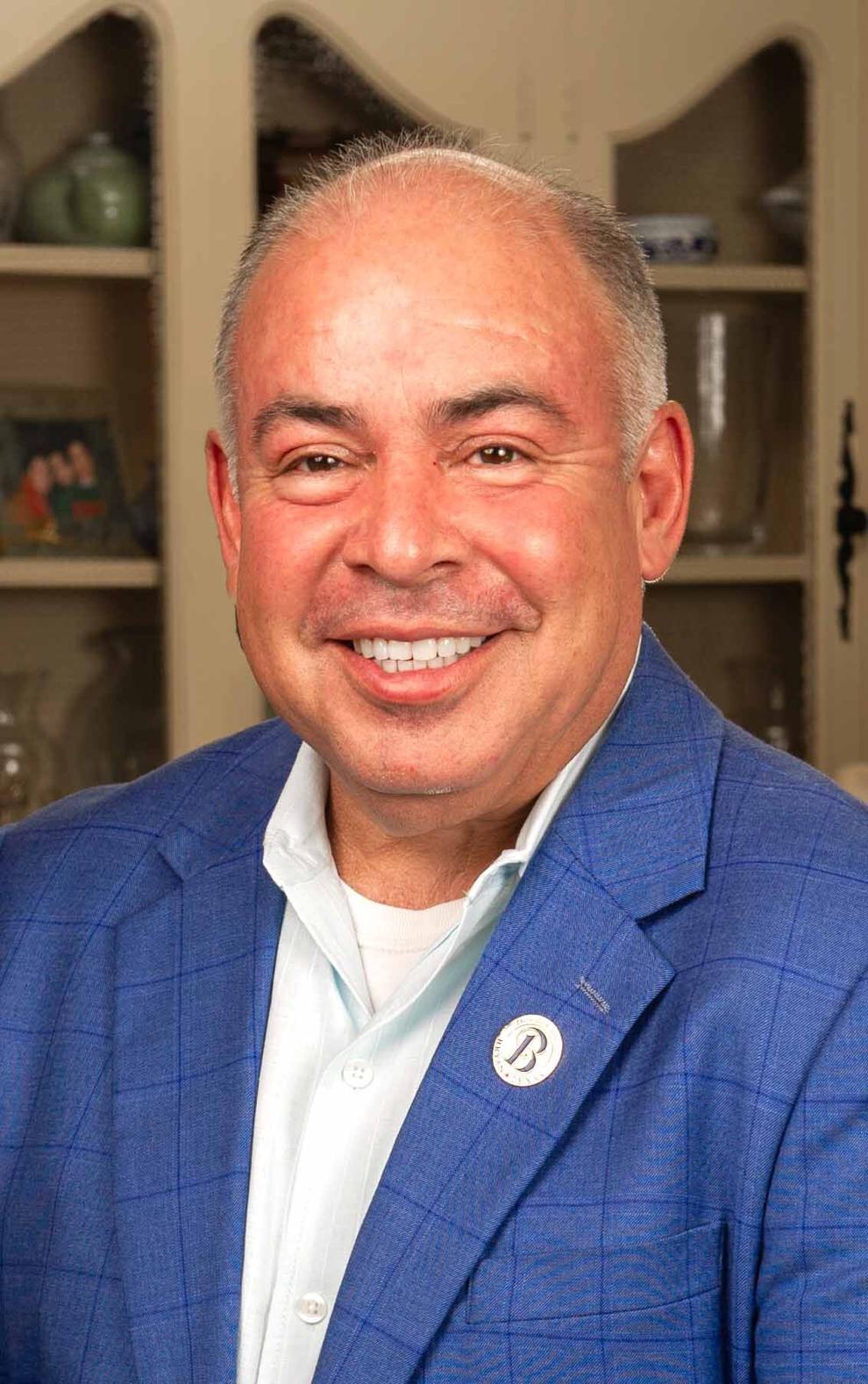 Gutierrez said the situation was made worse because his dad did not go see a doctor when he first started feeling sick. Ten days later, when a couple of Gutierrez's brothers got his dad in Houston, they found he had not eaten in about a week and was having trouble getting air and walking, Gutierrez said.
In addition to fighting COVID-19, Gutierrez said, his 81-year-old dad suffered a heart attack and has complications as a result of that and the necessary CPR.
Understanding doctors give the worse-case scenario, Gutierrez said, the family was told his dad had about a 50% chance of survival and suggested the family — Gutierrez is one of 12 children — come into town, just in case.
There was a glimpse of hope, he said, but his dad began to decline again. Doctors and nurses told Gutierrez and his siblings their dad is coherent and can listen, though he is not strong enough to talk or hold the phone. He said they advised the family to write letters they can read aloud.
"When you have to write, basically, a goodbye letter, it's probably the hardest letter you ever had to write in your life," Gutierrez said. "It took me a day and a half to write it. I went up to the ranch literally by myself."
Gutierrez described their Catholic family as one of faith, saying they are praying for a miracle but also understand they will have to accept whatever the outcome is. He said while his dad is prepared, the rest of the family is not.
Before his dad got the virus, Gutierrez said, he had a moment of thinking the pandemic was being blown out of proportion after his mom and brother tested positive for COVID-19 and recovered.
Despite his family's difficult situation, Gutierrez noted, he continues to smile.
"It's hard to frown. You have to think about it," he said. "Smiling you don't have to think about."
He urged people to continue following the protocols that have been in place and to take the vaccine when it becomes available to them, saying that not only keeps the community safe but also helps keep local businesses open.
"There are already business that are not going to come back, and [another extended shutdown] will be the nail in the coffin," said Gutierrez, himself a business owner.
He asked people to look for every opportunity to support local businesses.
"Even if it's saving $5, exhaust those options, because that $5 extra that you might pay goes a long way in our community versus saving the $5 and giving it to Amazon."
---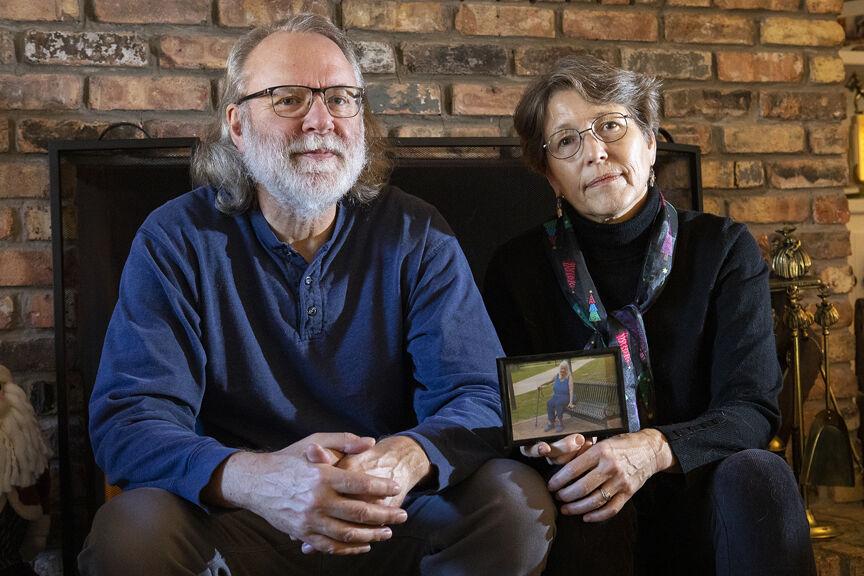 A surreal and isolating experience
For months, Chris Mabe felt like she was living in a "reality hole," she said, as she grieved her mom's COVID-19-related death in a community that at the time had not felt the most extreme effects of the coronavirus pandemic.
Mabe's mom, Jewel Bergan-Brumbaugh, died March 31 at 81 after testing positive for COVID-19. She had been taken to Baylor Scott & White six days earlier after she became disoriented and fell in her room at a local assisted living center.
"It was such a shock to have it be so final," Mabe said, "and I never got to see her again after lockdown."
Bergan-Brumbaugh was taken to the hospital March 25 after independent and assisted living facilities had been closed to visitors. Mabe said her mom could not hear anyone on the phone; Zoom was not as common as it has now become, so no one was able to speak to her once she was in the hospital.
Mabe called it a surreal and isolating experience to have suffered such a loss and then see people continuing to throw parties and disregard the protocols in place to help limit the spread.
The already difficult process of dealing with a loved one's death is stretched out and made even more complicated by the pandemic, she said. It is an exhausting ordeal and inserts anger in the place of grief, she added.
While she knows the grieving will happen, she said, it feels like she cannot afford to do it now, still in the middle of the pandemic.
Mabe acknowledged it might be another year or so before the family can hold a celebration of life for her mom. She spent hours putting together Christmas garland cards that included a memorial.
"We will have grieving for longer in forms that aren't normal because of that," she said. "… That unfinished nature of this presents a real challenge at the holidays particularly and her birthday."
Mabe said she understands how tired people are with the COVID-19 protocols and how frustrated people are. She feels that, too.
"I'm taking more chances now than I was before because I'm just fed up with this whole situation, and I'm really aware of how tragic it would be if someone like me were to get sick with COVID in February and die right before vaccine saturation happens," she said.
She emphasized that while she feels anger, frustration, grief and fear, she has to acknowledge that — and then remember to have gratitude for things like the family Thanksgiving Zoom and her son being home for Christmas.
"We are really, really lucky," she said. "We still have our kids and the rest of our family. … There's so much in the world to appreciate. If I forget gratitude, I'm in trouble."
---
'A light at the end of the tunnel'
It may seem long ago now, but 2020 began with more than two months of economic strength and stability, both locally and nationally, Texas A&M Real Estate Research Center Chief Economist Jim Gaines said last week.
"As of March, we went into a recession and have been in a recession, essentially, for the rest of the year — but it was not an economically induced recession," Gaines explained.
Local unemployment rates were near record lows 10 months ago at 2.7% in February. The unemployment rate peaked locally in April at 9.4% after shutdowns and pandemic-induced uncertainty forced restaurants and other industries to close or adapt. The local unemployment rate was at 4.9% at the end of October.
Gaines described the recovery in employment figures as "reasonably decent," and said he and his colleagues found that in Texas, the state initially lost about 3 million jobs due to the pandemic — and though many jobs have returned, about 550,000 have not.
"There isn't a metro area in the state that has completely recovered," he said.
Texas A&M's Private Enterprise Research Center publishes monthly reports on the Bryan-College Station economy. Its most recent report featured data indicating that the hotel industry, though improved since April's collapse, faces a steep road to full recovery.
Hotel receipt amounts from January to October, according to PERC, were 49% of receipts for the same months of 2019. During the first two months of this year's football season, September and October, hotel revenues were at 42% of the receipts for the same months of 2019.
Gaines said some economists and journalists have described a "K-shaped" economic recovery, with some industries thriving or at least maintaining, while those in the leisure and hospitality industry and other fields that involve more in-person engagement struggling mightily in many cases. He noted that his employer, Texas A&M, has been relatively stable in terms of employment, and that housing markets have also been strong.
Gaines said that "nothing really fits" in terms of economic models and theories to try and predict what may come next in 2021.
"The very first thing we have to do is get the virus and the pandemic under control … and of course now we see a light at the end of the tunnel," Gaines said. He added that the first fiscal quarter of 2021 may prove rough until vaccines are more widely distributed and administered.
---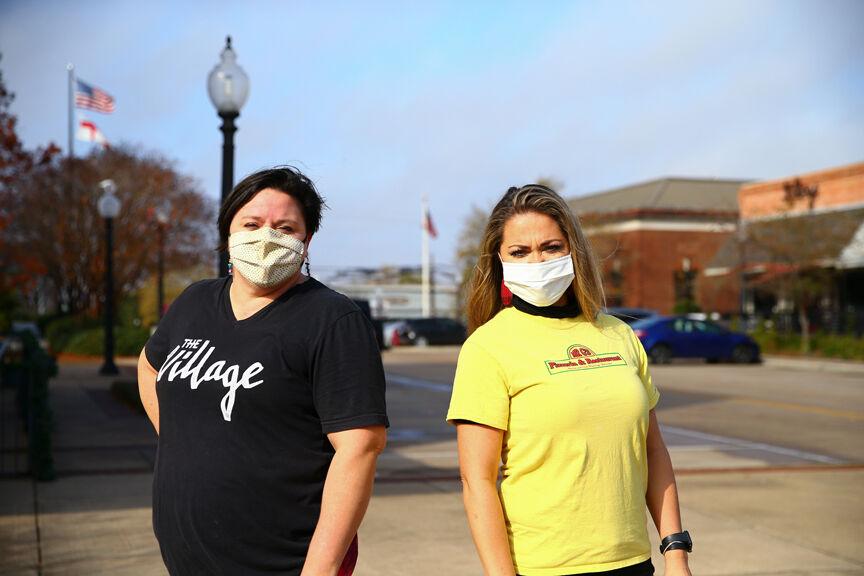 'Fighting to stay open'
Despite the challenges the coronavirus pandemic has brought, The Village and Art979 Gallery owner Kristy Petty and Mr. G's Pizzeria owner Susan Carnes both said a bright spot has been the support the community has shown them.
"When you're sitting in an industry that feels like it's dying, and you have to make a decision [on] how much you're going to work to keep it afloat and how much you're going to fight," Petty said, it means a lot to see that the business means something to other people also.
The Village closed its dining room on March 17 — three days before Gov. Greg Abbott's executive order requiring restaurants to close indoor dining — and did not reopen until September. In between that time, the restaurant was open for to-go, delivery and patio dining, and also pivoted to offer monthly subscriptions for take-and-bake meals.
Even with that transition in the restaurant's business model, she said, revenue is down with many seeing a loss of at least 30% to 50% from a typical year.
Petty said it has been nice to have other independent restaurateurs with whom to complain, brainstorm and support.
"This camaraderie from all of us pulling together has been really spirit-lifting in its own way," she said.
As the restaurant's models have changed, Petty has had to work with employees to adjust hours and make necessary cuts in the easiest way possible. When the dining room first closed, Petty had 30 employees; that number dwindled to eight but now is up to 16.
"Whoever can hang in there and consistently keep cutting, keep looking at budget, keep penny-pinching and keep being creative and pivoting and inventive, then there is a light at the end of the tunnel; there will be something that is better," she said.
Looking back, Petty said, it was not a difficult decision to close The Village's dining room; the safety of her staff and customers had to be more important than business. Then, in September, she said, "the reality is either we open or we never open again."
For the six months the dining room was closed, she said, she felt like she was watching the café die. As people returned, so did the life of the business. She is still not hosting events, but looks forward to them returning and is hoping to host the annual outdoor art fair in April.
After nine months, all business owners must have the difficult conversations about how much they are willing to put into their stores or restaurants to keep them open, and Petty said she is doubling down, knowing there may be another six months to a year of pandemic-related restrictions.
What scares her most is the possibility of losing many locally owned small businesses and restaurants due to the pandemic.
At Mr. G's, the restaurant closed its indoor dining on March 21, in accordance with Abbott's executive order, still offering to-go, delivery and patio dining. This allowed the restaurant to keep all of its employees on staff, Carnes said.
Then, as soon as restaurants were able to reopen indoor dining at 25% capacity, Mr. G's welcomed guests back.
Carnes, also known as "Little G," took over ownership of Mr. G's in mid-June after the restaurant's founder, Giovanni Cerone, retired.
The pandemic has hit the restaurant hard, she said, because there is not as much walk-in traffic. The restaurant has relied on returning customers' support to keep its doors open and to make the transition successful.
In addition to fewer customers, there are higher costs associated with getting fresh ingredients and having to use disposable menus.
Even now with the ability to host parties, live music and 75% capacity, she said it is still a struggle, adding it's "embarrassing" how down business is this year is compared to the restaurant's prime.
"I think it is due to COVID and people just don't know if you're open or not," she said.
Her biggest fear, she noted, is another shutdown or an increase in restrictions again.
"I just don't know if the restaurants down here survive it," Carnes said, including Mr. G's. "I mean, we are the little guy; we're the one fighting to stay open."
Her goal moving forward is to stay open and emerge on the other side of the pandemic with new customers, she said.
"I can't wait to see [the restaurant] after the pandemic in its glory. She's built to hold people, and it's sad when no one's in here."
Editor's note: Al Gutierrez died Sunday morning.