One by one, students at Bonham Elementary lined up last week to dump cups of green goo on their principal's head in celebration of surpassing their goal of raising $6,000 for the American Heart Association.
For the 18th year, the school participated in the American Heart Association's Kids Heart Challenge — formerly called Jump Rope for Heart — and students who raised $150 or more toward the school's $7,000 total earned the chance to slime their principal, Gloria Garcia-Rhodes, on April 9.
"They've been doing this or preparing for this day all year, I feel like," Garcia-Rhodes said, saying the students kept asking when the day would arrive.
Some students not only earned a cup of slime this year but also during last year's campaign. Bonham PE teacher and campaign organizer Carlos Luna said they used larger cups of the applesauce-based concoction to cover both years after last year's sliming was canceled due to the pandemic.
One of the cups of slime came from Jolie Ponzio, 1-year-old ambassador for the school's event.
The daughter of second-grade teacher Jenny Ponzio, Jolie was born in March 2020 with a congenital heart defect known as Tetralogy of Fallot.
Jolie originally was scheduled for surgery when she was 6 months old, Ponzio said, but her condition worsened over the summer and that timeline had to be sped up. According to Jolie's story on the school's Kids Heart Challenge page, Jolie went into heart failure on July 1, 2020, and underwent a seven-hour open heart surgery.
Ponzio said Jolie's heart is considered healthy right now, but it will have to be monitored, and Jolie will continue to see a cardiologist. While the challenge encourages students to exercise and provides incentive to reach fundraising goals, the money raised through the nationwide program goes toward research, awareness and support for those with heart conditions and disease, the American Heart Association website states.
"It was super exciting to hear them so excited about it," Ponzio said, "and I know for the other families it's awesome to hear people are raising money and supporting."
Ponzio said over the past year she found there are more local children than she realized who are diagnosed with heart conditions.
With Jolie in her arms, Ponzio joined the students in sliming Garcia-Rhodes, saying "it's pretty fun to slime your boss."
The principal took getting doused with slime in stride.
"It's heartwarming to see the kids get so excited because they get to slime their principal," Garcia-Rhodes said about the event after wiping some of the slime off her shirt and protective hair cover. "It's exciting to see."
Luna said he was worried about reaching the $6,000 goal during the pandemic but happy to see the students, parents and employees doing what they could to reach the goal. Some brought in a few dollars they had or some coins. One student, he said, brought in $15 worth of coins to be able to join the challenge.
"It was just so neat that so many kids were trying to do it, not so much because they were getting the little characters, but because we try to implement the fact that they're helping kids out there," he said.
It helped, he said, for the students to see Jolie and know they were raising money for other children like her.
In addition to Jolie's cup, Rhodes had another special cup of slime poured over her head in honor or JR McMasters, who was one of three people killed in a house fire in June 2020. He had raised $150 in last year's challenge, and retired Bonham PE coach Lisa Bevans returned to the campus to make sure his cup of slime was used.
"He's watching, and he's smiling, and he's going, 'I love you, Mrs. Rhodes,' " Bevans said as the retired teacher poured the green mixture over Garcia-Rhodes' head.
Gallery: Injured DPS Trooper welcomed home to Madisonville
Trooper Tovar Homecoming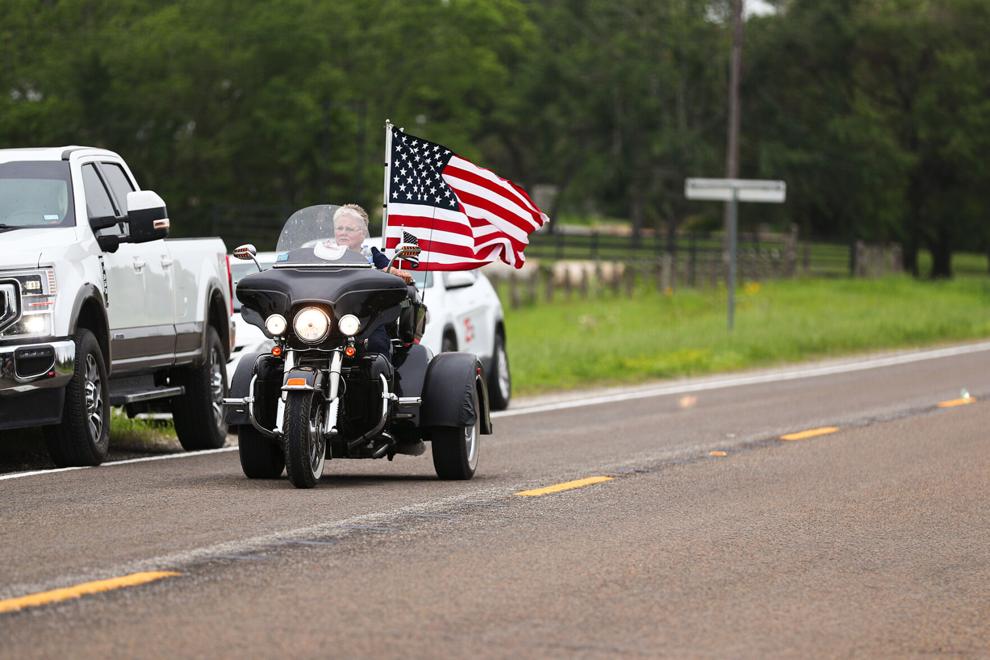 Trooper Tovar Homecoming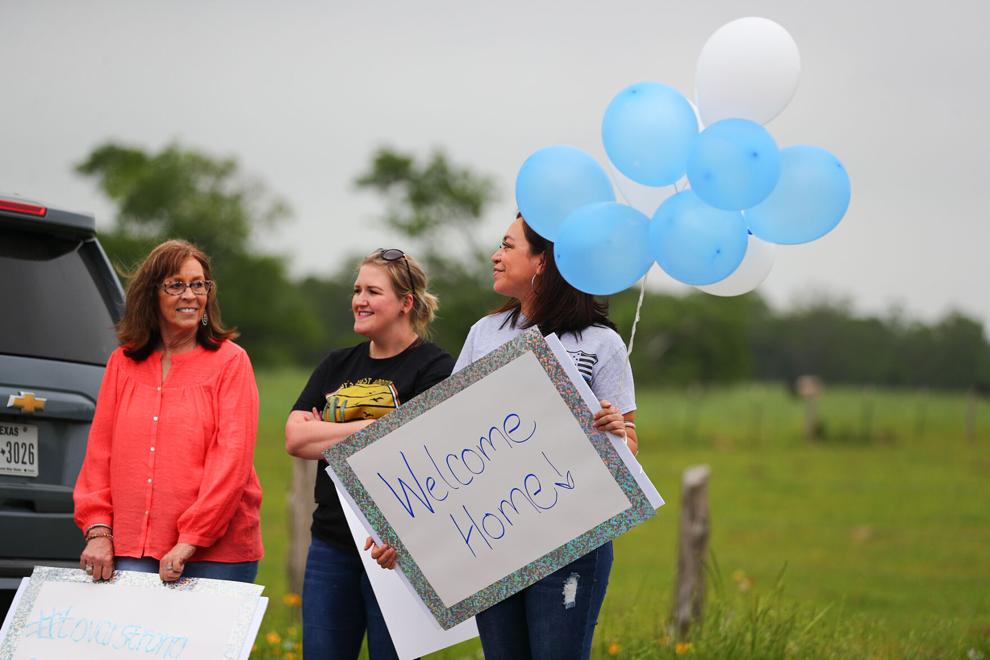 Trooper Tovar Homecoming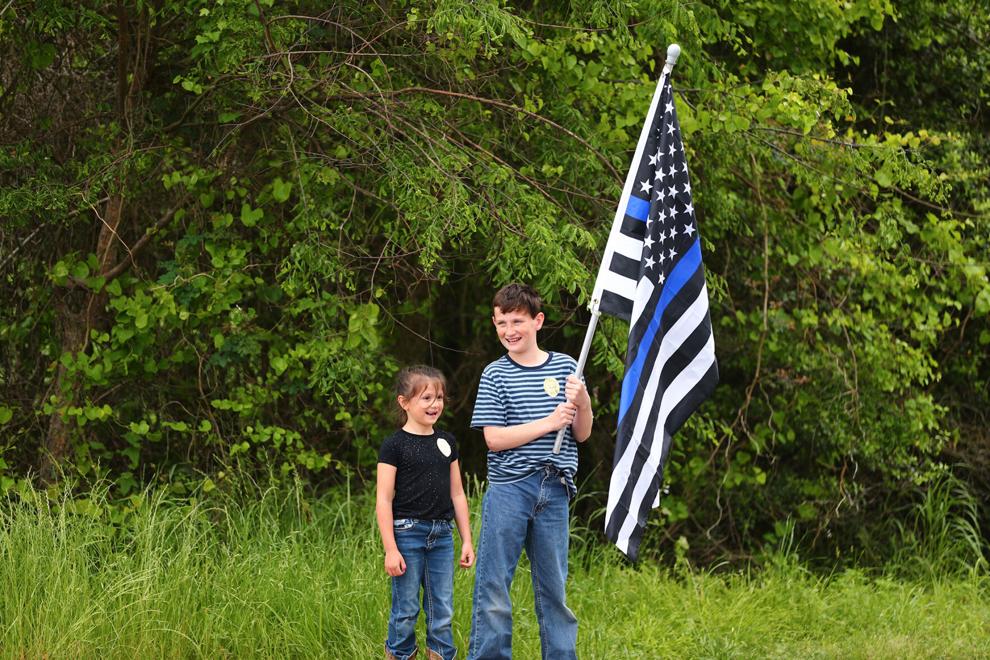 Trooper Tovar Homecoming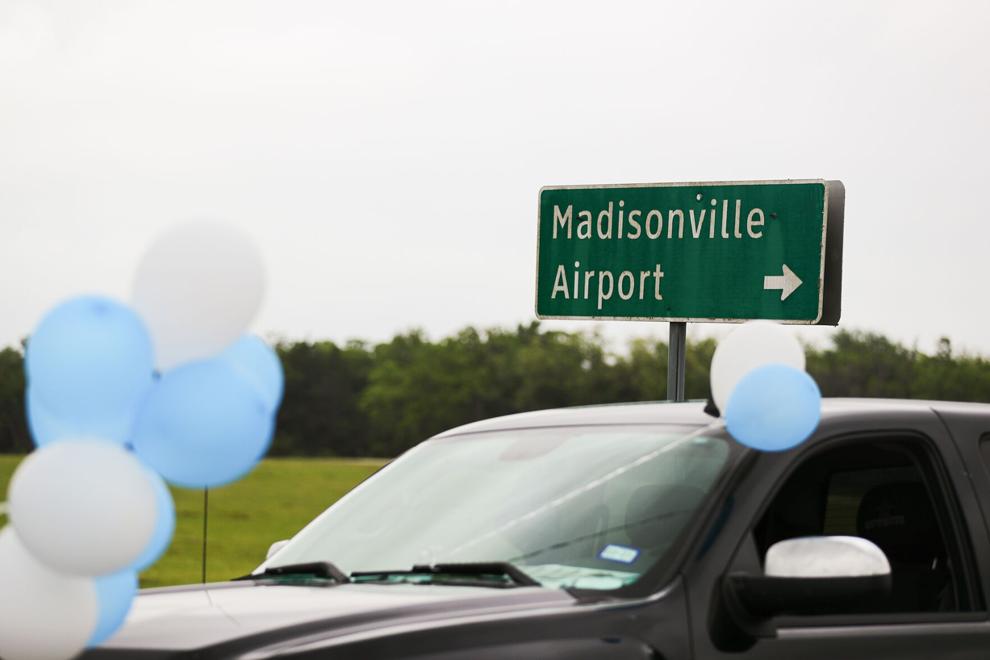 Trooper Tovar Homecoming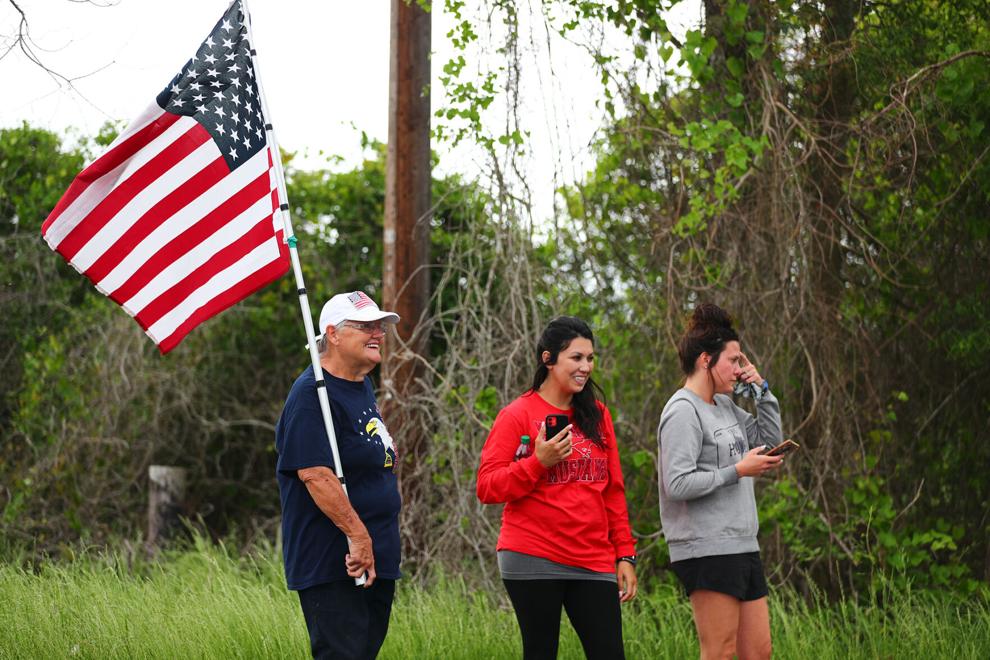 Trooper Tovar Homecoming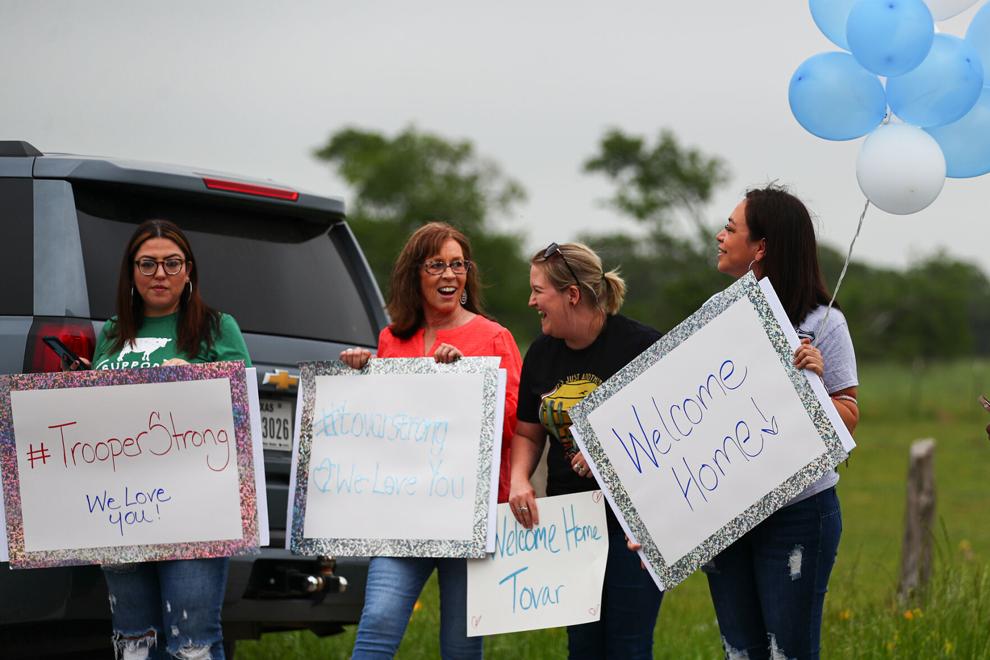 Trooper Tovar Homecoming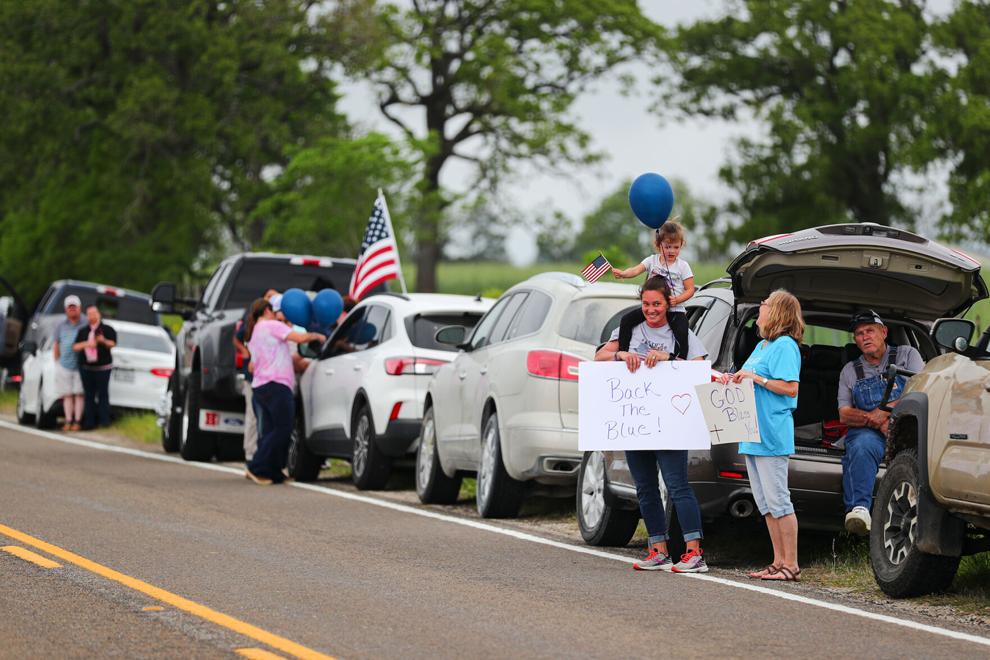 Trooper Tovar Homecoming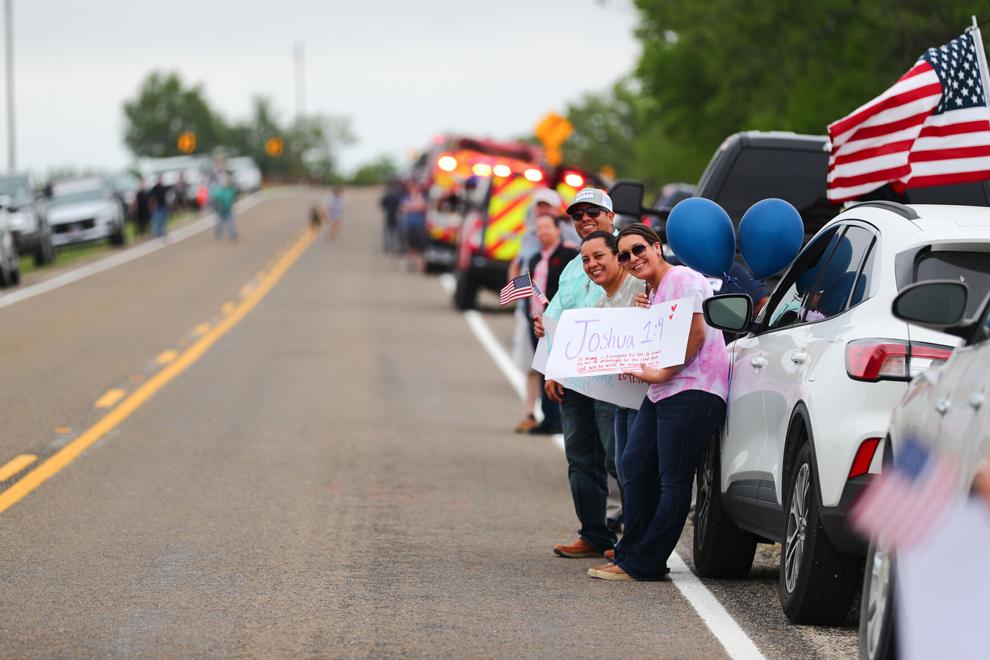 Trooper Tovar Homecoming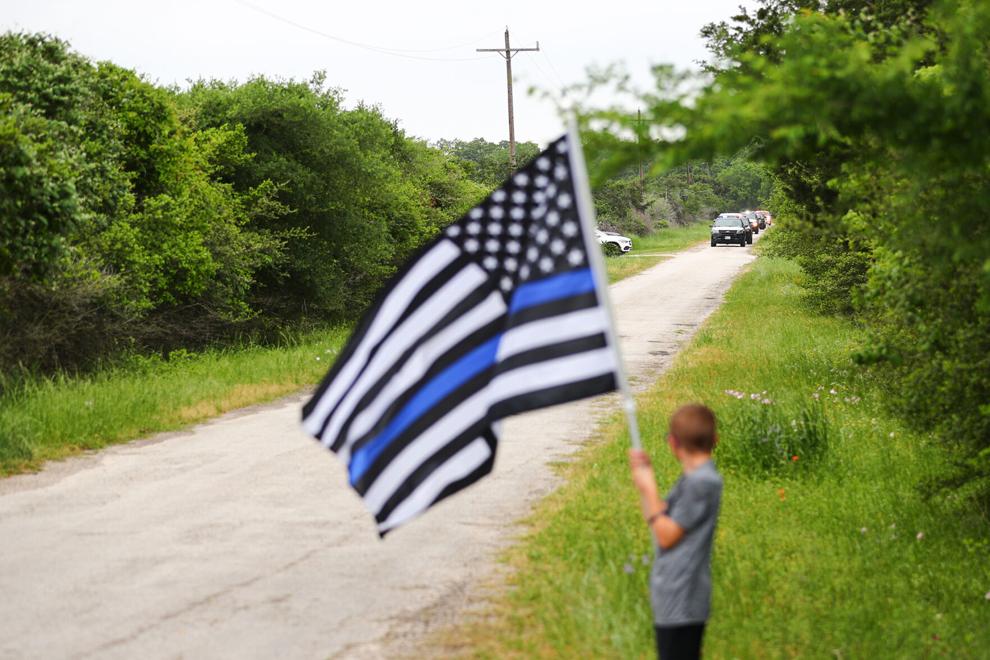 Trooper Tovar Homecoming
Trooper Tovar Homecoming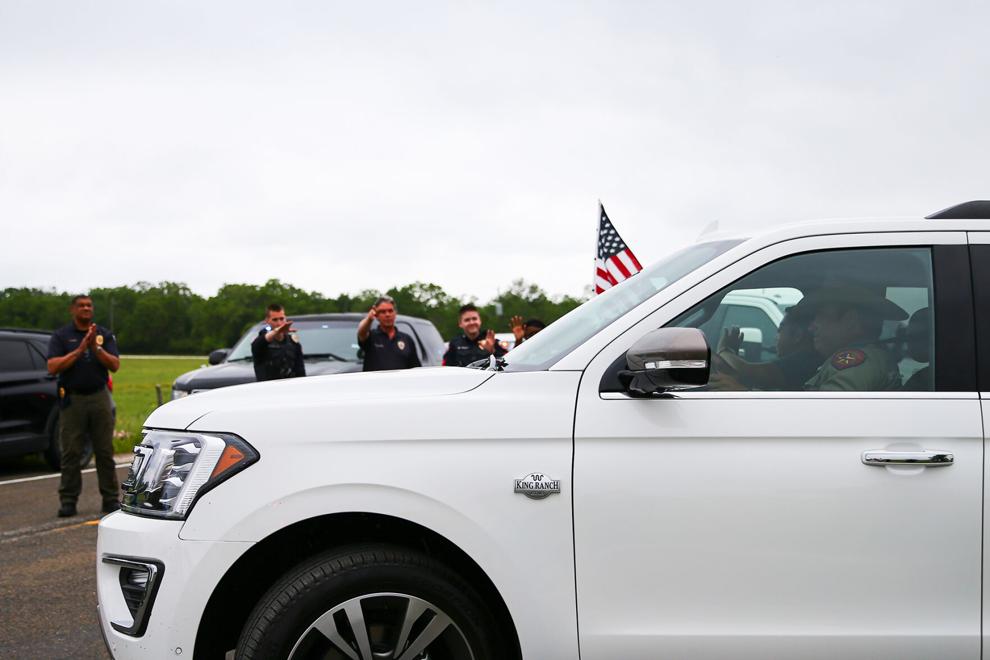 Trooper Tovar Homecoming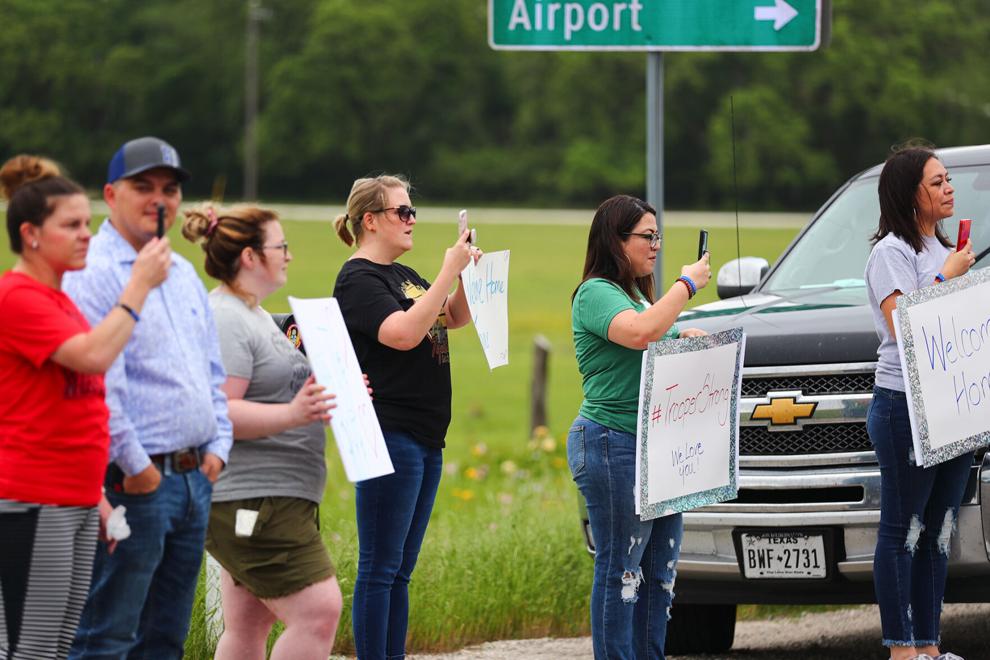 Trooper Tovar Homecoming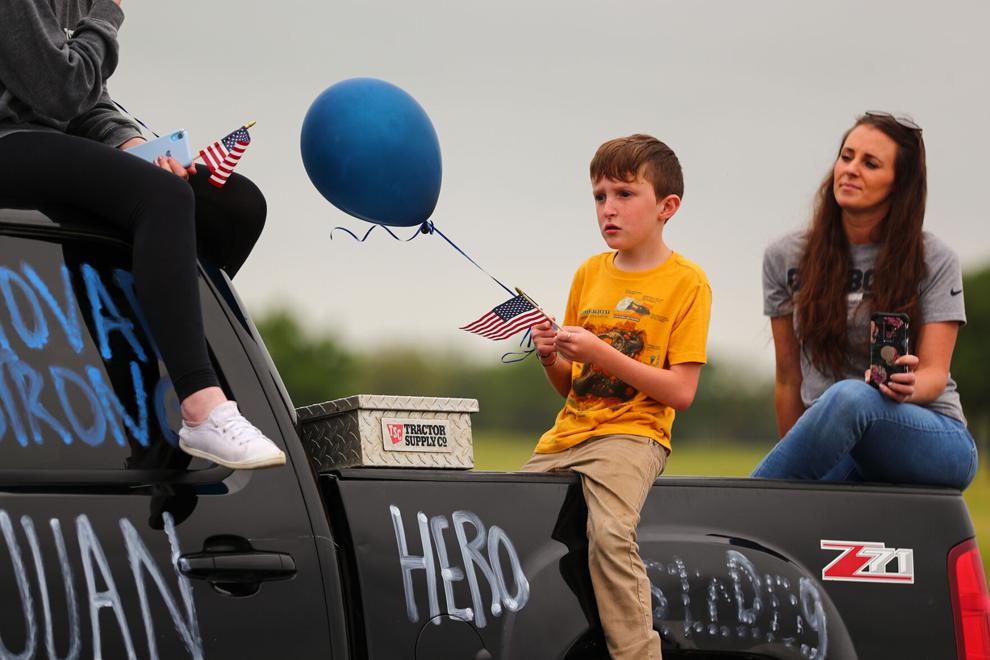 Trooper Tovar Homecoming