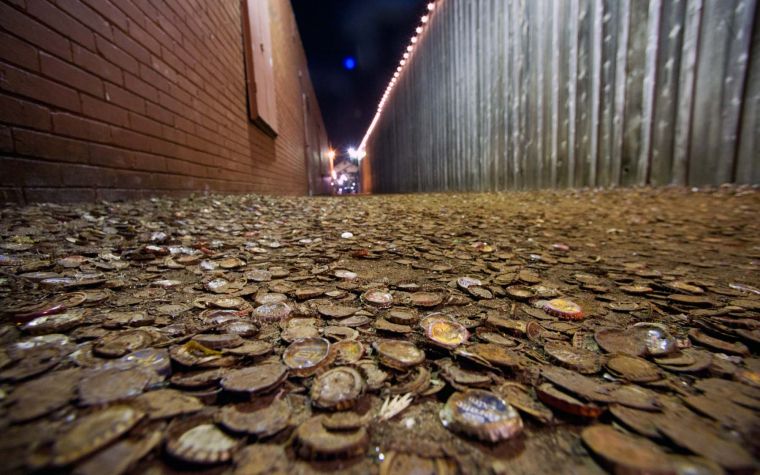 Brazos County bars will be allowed to reopen at 50% capacity on Wednesday.
Brazos County Judge Duane Peters said he consulted with officials from area hospitals before making the decision, which was announced Monday.
"I know that bar owners have been waiting patiently for this news," Peters said. "I hope this can be another step in reestablishing the livelihoods of those affected by the COVID-19 shutdowns."
Texas Gov. Greg Abbott signed an executive order last week that gave county judges the authority to allow bars to reopen after having been ordered closed for months due to COVID-19.
Bars were included in the state's spring reopening plan. After a statewide surge in cases in mid-June, Abbott ordered bars to close again on June 26, though a Texas Alcoholic Beverage Commission rule change in August allowed some bars to reclassify as restaurants and reopen. Last month, Abbott allowed restaurants to move from 50% to 75% capacity but kept bars closed.
Peters noted he would revisit the order if area COVID-19 hospitalizations rose over 15% of hospital capacity, the percentage Abbott listed in his order as the threshold for counties to be able to reopen.
"My hope would be that they do their best to comply with what the governor's orders are," Peters said. "I'm confident that everyone who has been closed is going to do their best to comply and to open up at 50% — and hopefully it'll open up to a greater degree in the near future."
Brazos County constables J.P. Ingram and Isaac Butler have volunteered to ensure bar owners and patrons are following guidelines from the Centers for Disease Control and Prevention, a county press release states.
The governor's order states that bar customers must be seated while eating or drinking, and it places no outdoor capacity limits on bars or similar establishments.
Some of the state's largest counties, including Harris and Bexar counties, have announced they will have bars remain closed for now. Tarrant County Judge Glen Whitley said Monday that his county's bars could reopen at 50% capacity, pending TABC approval.
The Brazos County Health District said in a statement after Peters announced the decision that COVID-19 remains a threat in Brazos County, "and bar patrons must remain vigilant in order to protect themselves and their loved ones."
"It is everyone's personal responsibility to follow the health protocols provided by the State of Texas to open bars safely," the statement reads.
Be the first to know
Get local news delivered to your inbox!