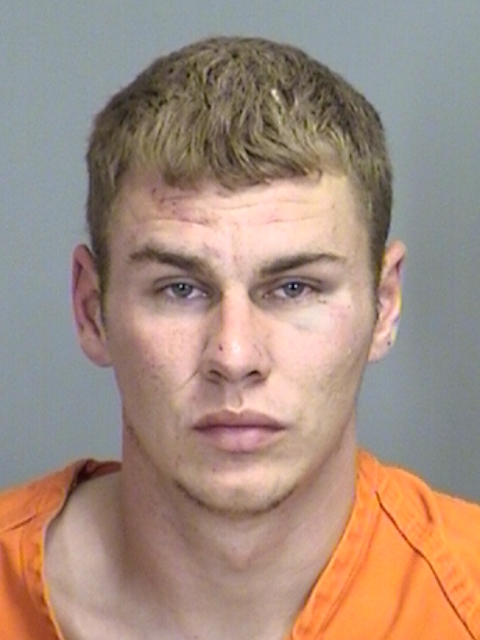 A 24-year-old Bryan man assaulted a woman and burglarized a home after she broke up with him, police said.
Logan Samuel McMann was being held at gunpoint when deputies arrived at the home in southeast Brazos County on Monday, according to court documents.
Authorities said McMann, upset about a break-up, made his way into the home where the woman had rushed to after he had jumped on her car, shattering her window.
The homeowners told authorities they had heard screaming and knocking on their back door and let the woman in, according to the arrest report.
One of the homeowners retrieved a handgun as McMann made his way into the home making comments about killing his ex-girlfriend, authorities said.
The woman told investigators McMann had grabbed onto her car window as she tried to leave and tried to strangle her, authorities said.
McMann was charged with burglary of a habitation with intent to commit another felony, a first-degree felony punishable by up to 99 years in prison, assault impeding breathing or circulation, a third-degree felony carrying a punishment of up to 10 years in prison, and misdemeanor criminal mischief.
He remained behind bars Tuesday in lieu of $75,000 bail and a 24-hour hold.