Hundreds of community leaders, Texas A&M University System stakeholders and curious onlookers gathered at Brookshire Brothers' new A&M-themed store for its grand opening ceremony Tuesday morning.
The grand opening had a distinct Texas A&M vibe, with participants such as the Yell Leaders, the Aggie Band, the Texas A&M Singing Cadets, and  — in her last week before retirement — Reveille IX. The 40,000-square-foot store opened for business one week ago and has a second-floor balcony, space available for private events, a lounge, a full-service pharmacy and a fuel station with electric vehicle charging.
Texas A&M University System Chancellor John Sharp said the store addresses what was a gap in available food and pharmacy options on the west side of the A&M flagship campus.  He said after the ceremony that several stores bid on the chance to build in West Campus. 
"When we first looked at this land, the first you find out is everything from the railroad tracks on is a food desert. We would constantly hear faculty and students talk about how much trouble it could be to get something to eat or go to the pharmacy without having to drive all over town," Sharp said.
"Brookshire Brothers went way beyond what we imagined. This is something that all the tailgaters are going to use, and thousands of people in these apartments won't have to go all over to get their groceries."
The store is located at 455 George Bush Drive West in College Station, across the street from E.B. Cushing Stadium, the home of Texas A&M's track and field teams.
John Alston, president and CEO of Brookshire Brothers, was among those who said the store was built with Texas A&M students, faculty and other stakeholders in mind.
Alston also noted that 2021 marks Brookshire Brothers' 100th birthday. Founded in 1921, Brookshire Brothers has more than 110 locations in Texas and Louisiana, including in Hearne, Navasota and Madisonville.
"To sum it up, speaking to you as a former student — class of 2000 — gig 'em. This is your store," Alston told the hundreds in attendance who crowded into the store's outdoor event venue and cheered his closing words.
After the ceremony, attendees tried food samples and explored the store. A considerable portion of College Station's city council attended the grand opening, including Councilwoman Linda Harvell and Councilman John Nichols. 
"I think this is awesome — it's a great amenity to the community," Harvell said. "There's a great market for this right here at this exact location because a lot of the kids don't have transportation. I think it's going to be a successful venue."
Harvell said she lives near the facility and especially appreciates the store's deli. She also noted that the city will collect taxes from the store's sales, and she said the facility could also prove to be a draw to those visiting from outside Brazos County.
Nichols also spoke of the store's convenient location and anticipated it would have a positive effect on the community.
"It's always good to have something like this that creates some commercial node to balance the housing out here," Nichols said. "I'm certainly supportive of what the university has been trying to do on this side of the campus."
During the ceremony, Alston recognized Lisa Burton, director of the master's of science marketing program at A&M's Mays Business School, for a partnership between the store and the program in which A&M marketing students worked with Brookshire Brothers to conduct market research that helped the store hone in on product offerings. 
"Our students conducted secondary research, but they also crafted and executed a lot of surveys from a variety of sources — students, faculty, staff and community members — to find out what it is that the people want," Burton said. "We all know that this area is going to have different preferences than Navasota or Caldwell. The students completed a lot of in-depth investigative work and came up with great recommendations for categories and products that Brookshire Brothers should have on hand for their clients here."
Ty Longmire-Monford, a soon-to-graduate student in the master's-level program, said he and a team of classmates worked with Brookshire Brothers throughout the fall semester.
"My group was able to create a survey as well as conduct a couple of focus groups for them to get insight — not only into what products they could carry to best serve the College Station consumer, but also into the shopping habits of the College Station consumer in general," Longmire-Monford said. "It was a really cool project to work on."
Longmire-Monford said he and his project teammates — Tyler Gillis, Sarah Pringle, Kelly Savage, Braden White and Sara Stein — gave their final recommendations in early December. Those insights included ideal types of chicken to carry and information on how Brookshire Brothers could effectively serve international students.
The facility also includes a bar that serves coffee, beer on tap and wine by the glass.
Gallery: Brookshire Brothers Grand Opening
Brookshire Brothers Grand Opening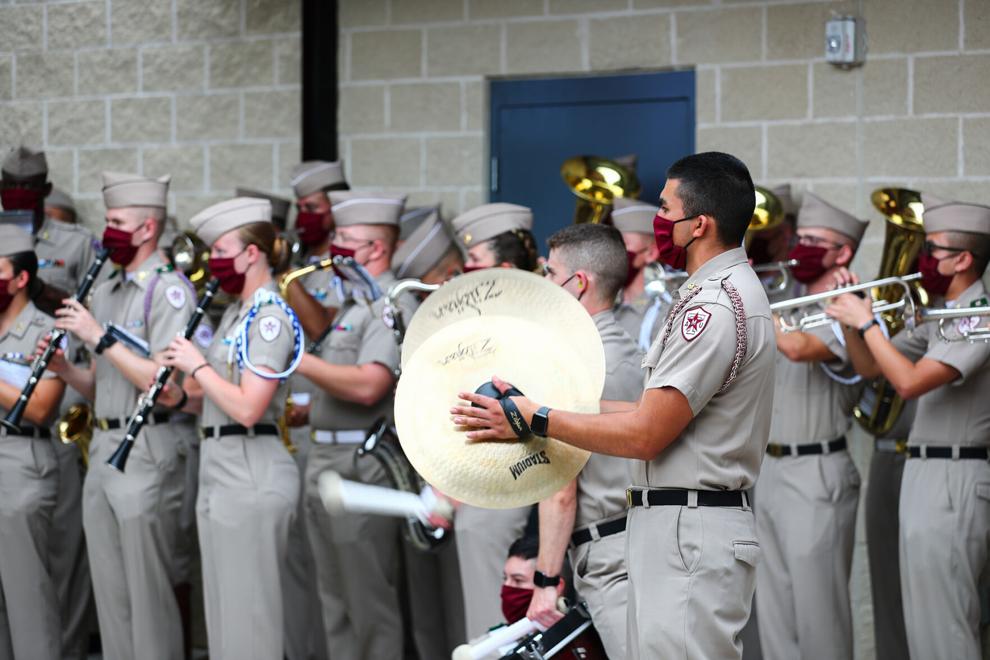 Brookshire Brothers Grand Opening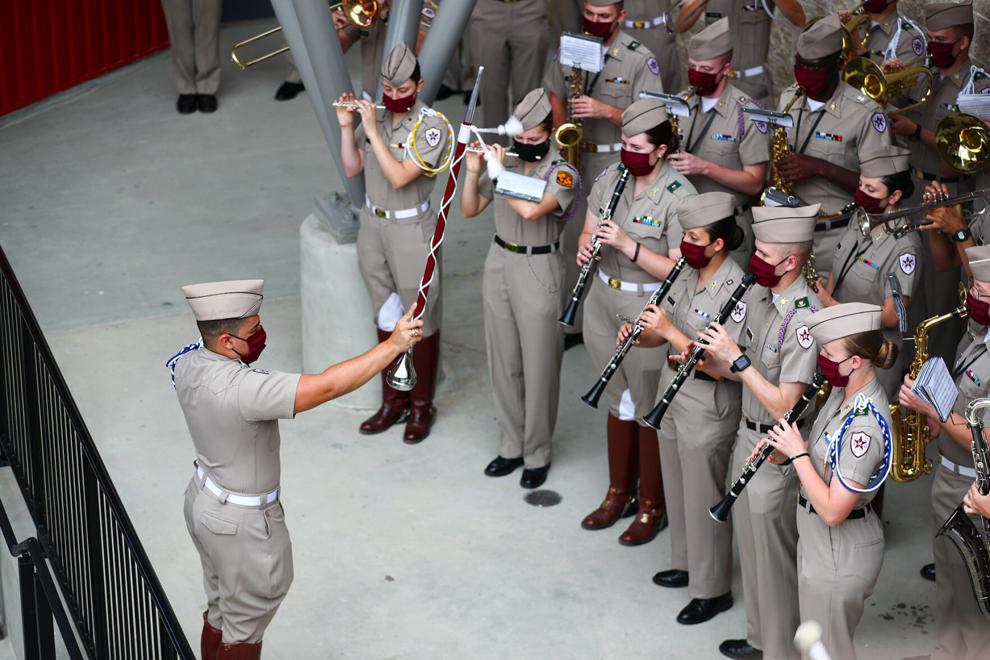 Brookshire Brothers Grand Opening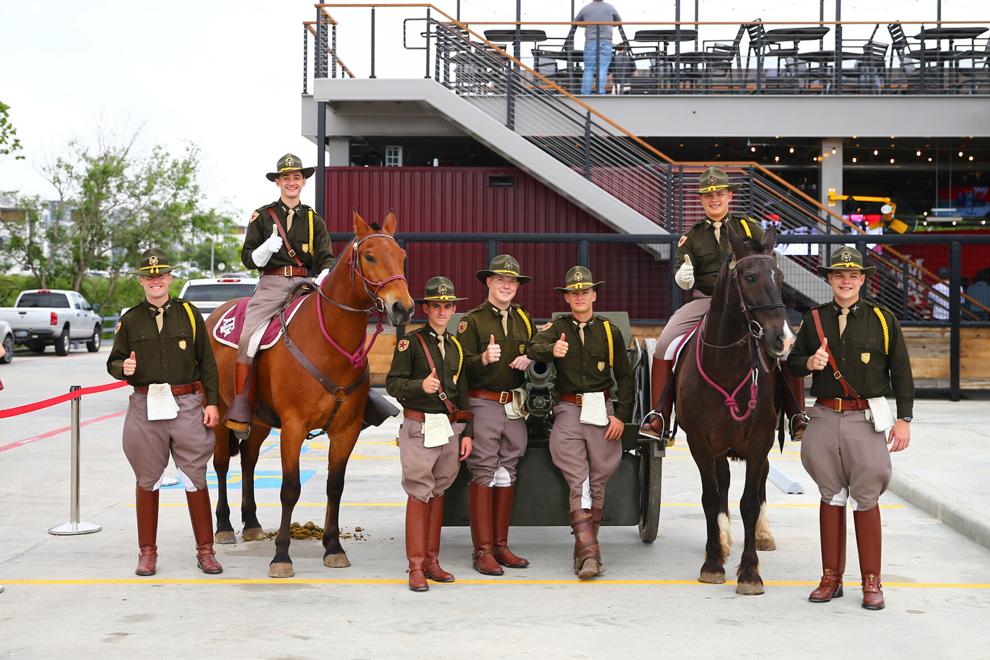 Brookshire Brothers Grand Opening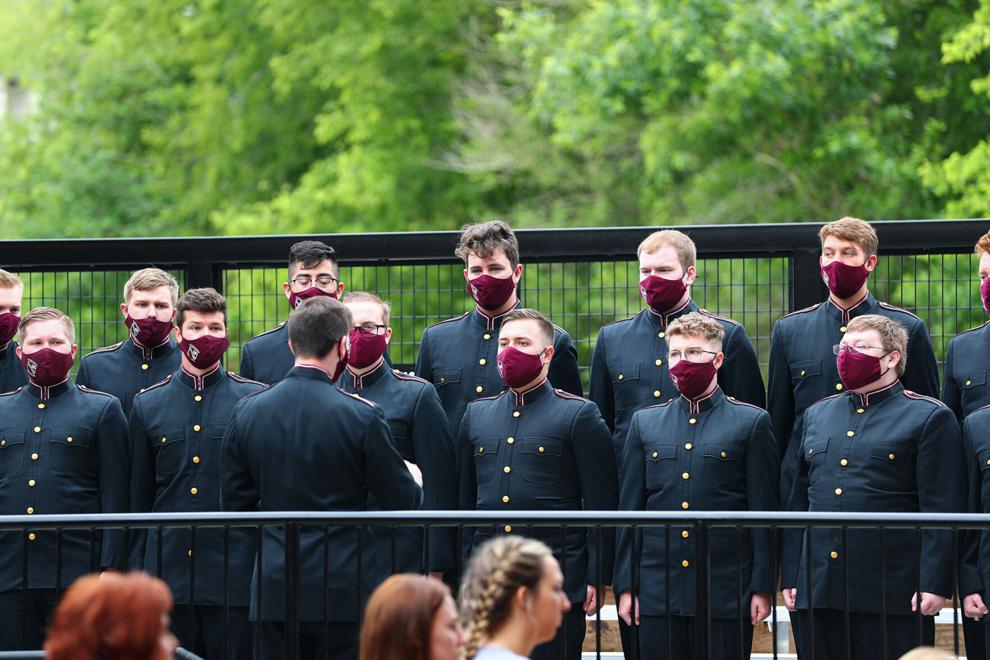 Brookshire Brothers Grand Opening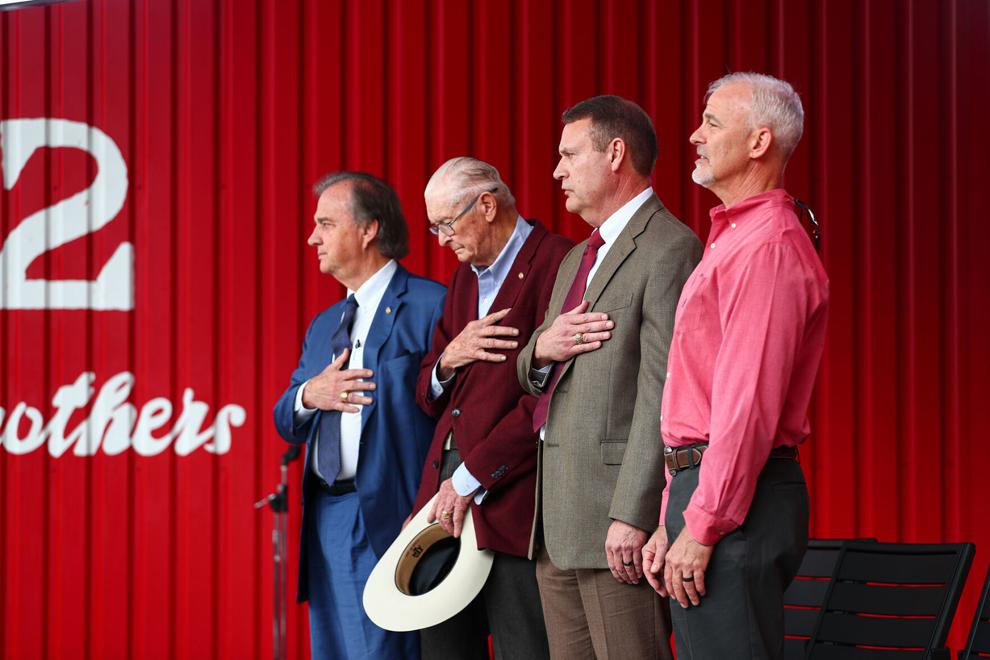 Brookshire Brothers Grand Opening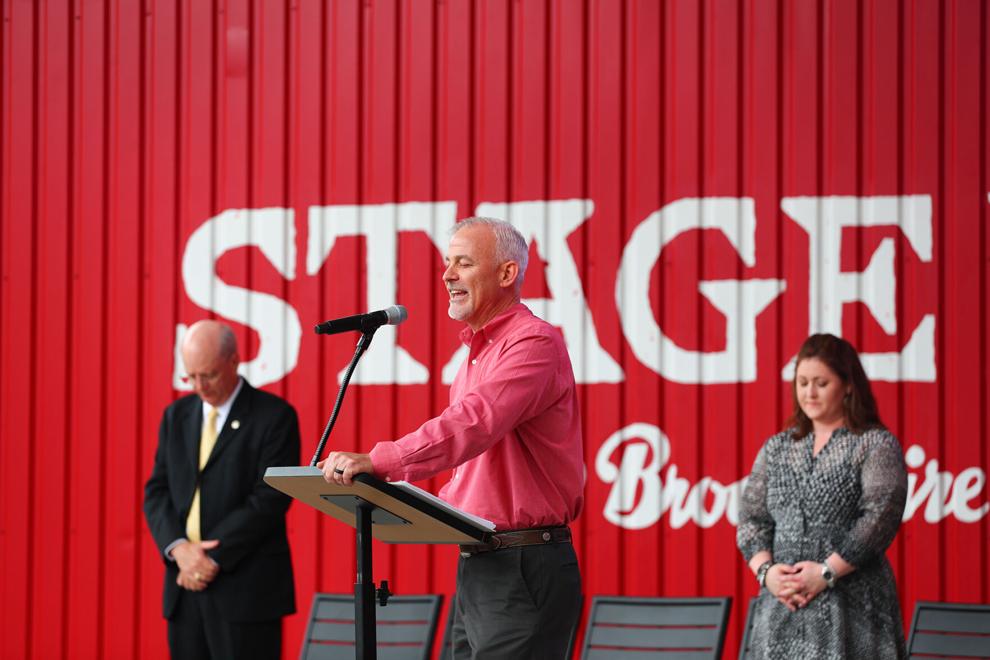 Brookshire Brothers Grand Opening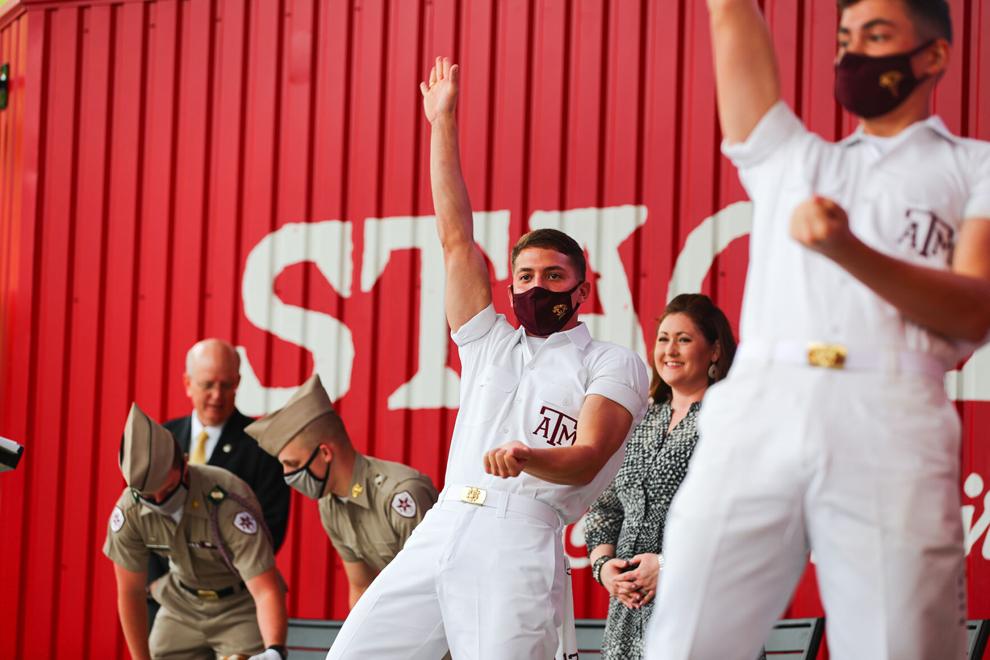 Brookshire Brothers Grand Opening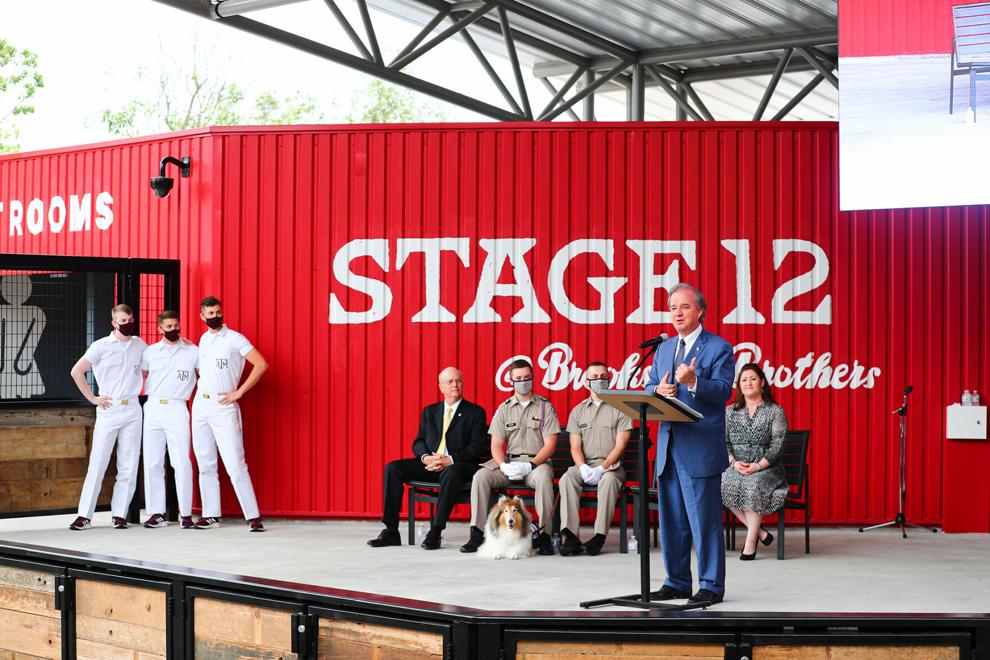 Brookshire Brothers Grand Opening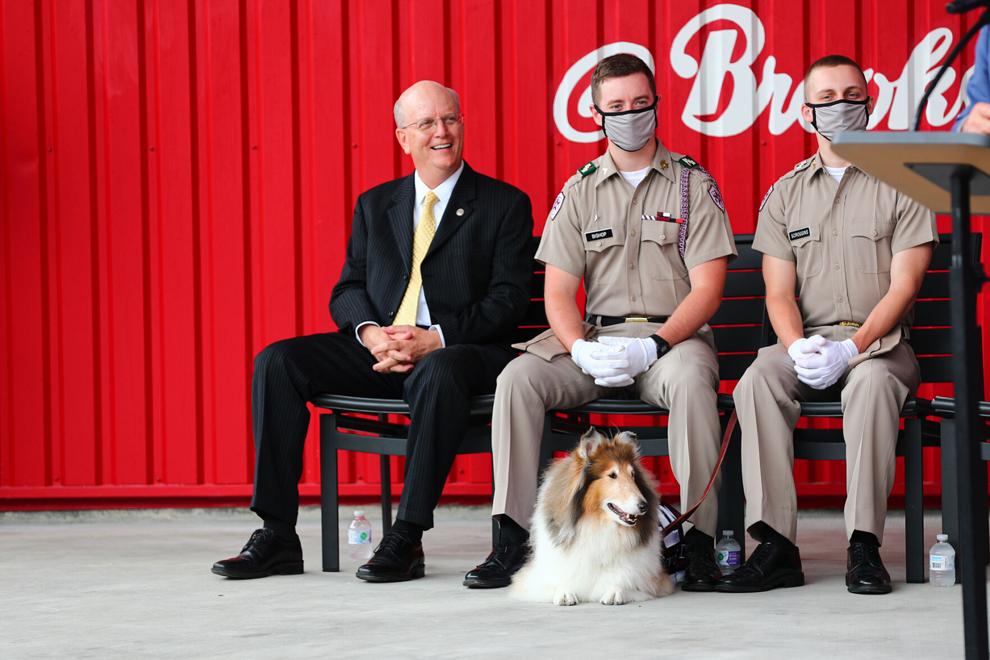 Brookshire Brothers Grand Opening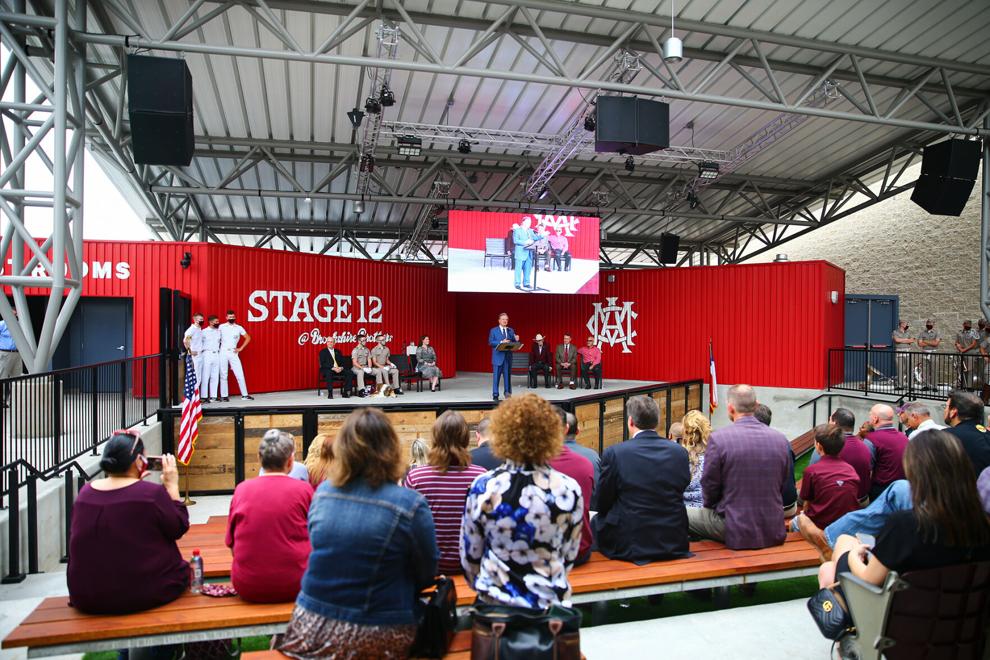 Brookshire Brothers Grand Opening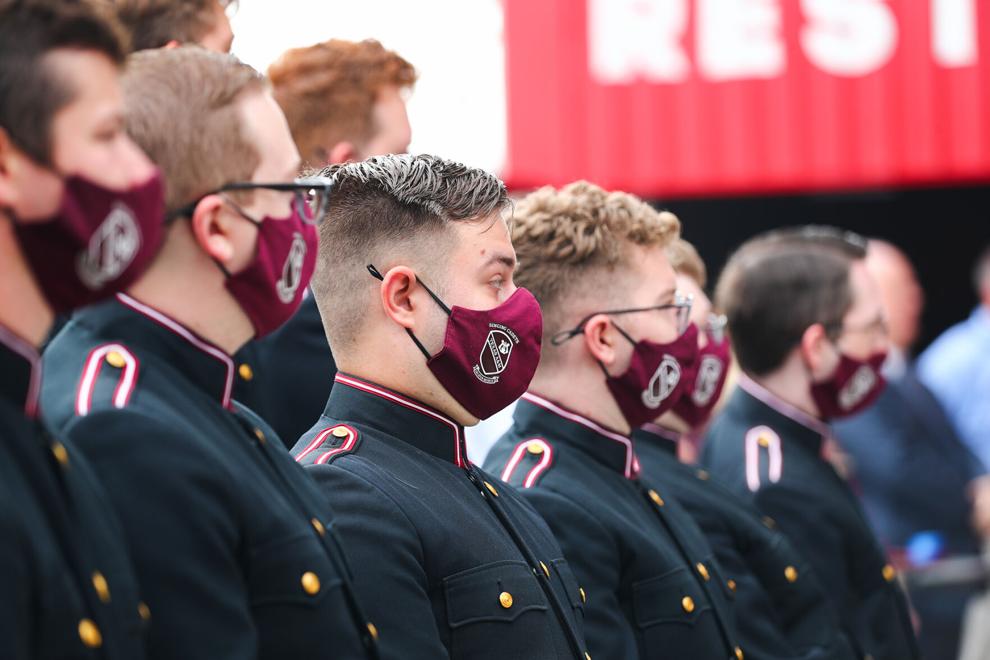 Brookshire Brothers Grand Opening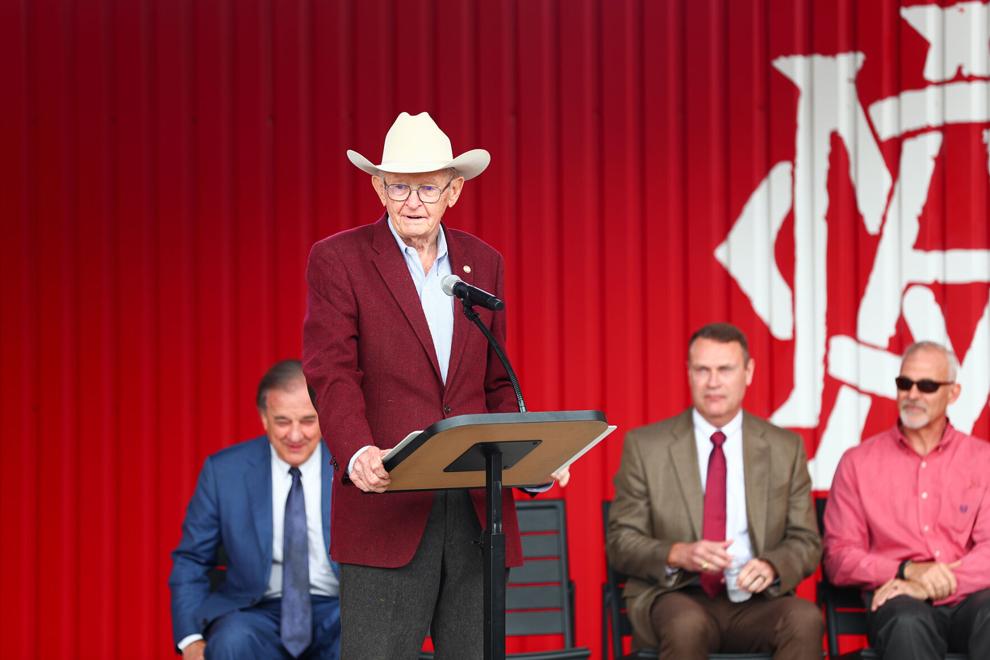 Brookshire Brothers Grand Opening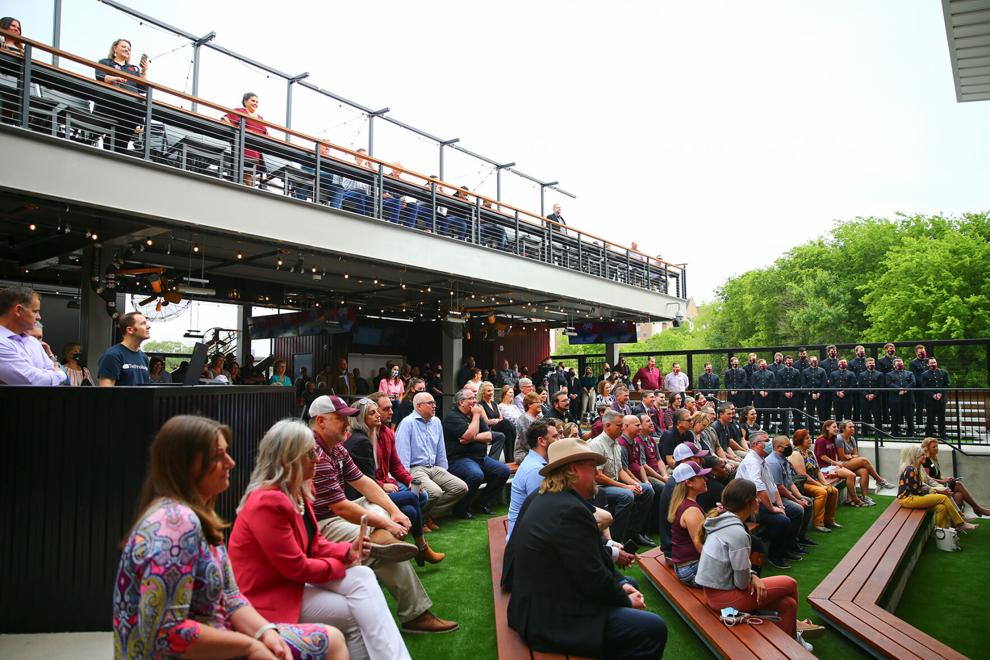 Brookshire Brothers Grand Opening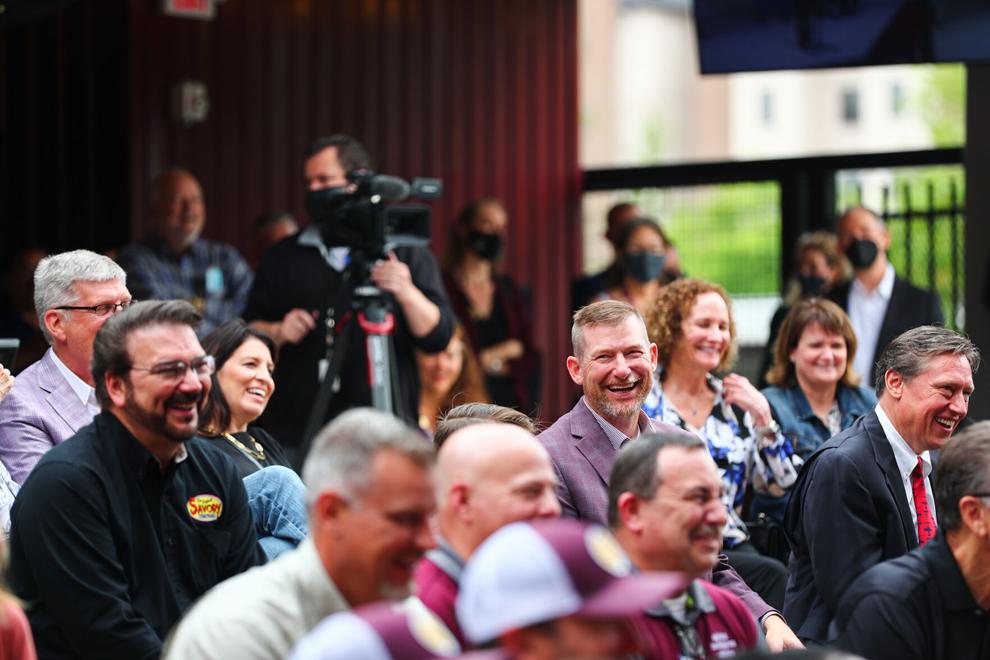 Brookshire Brothers Grand Opening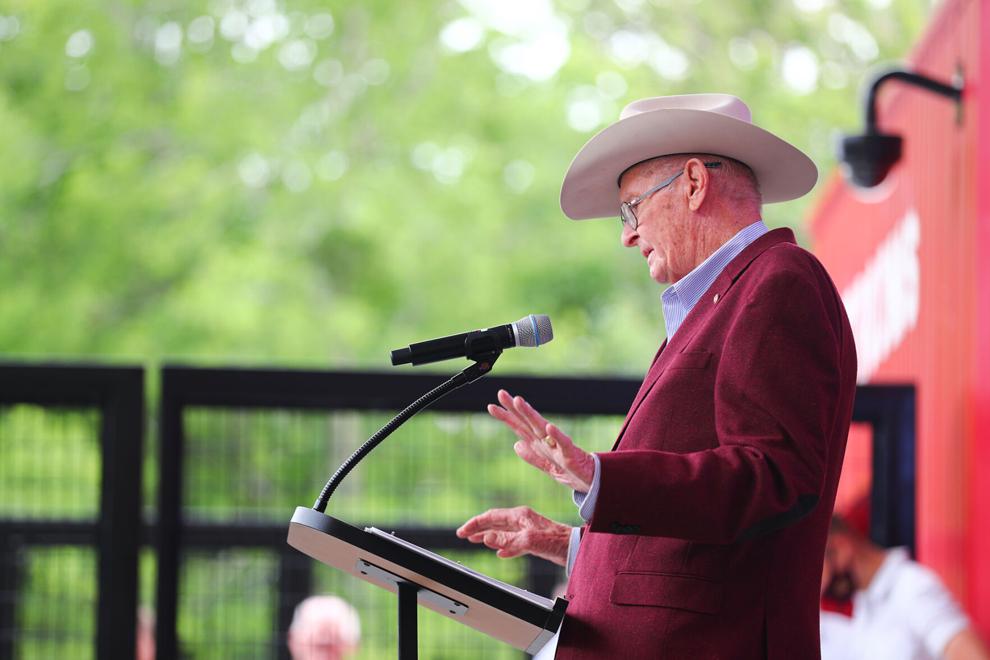 Brookshire Brothers Grand Opening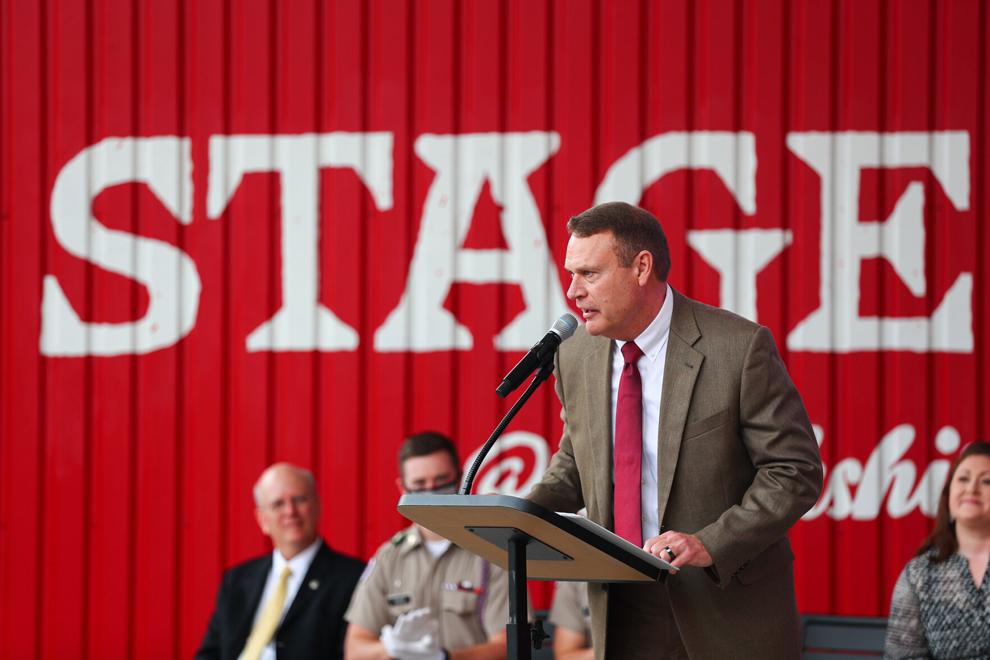 Brookshire Brothers Grand Opening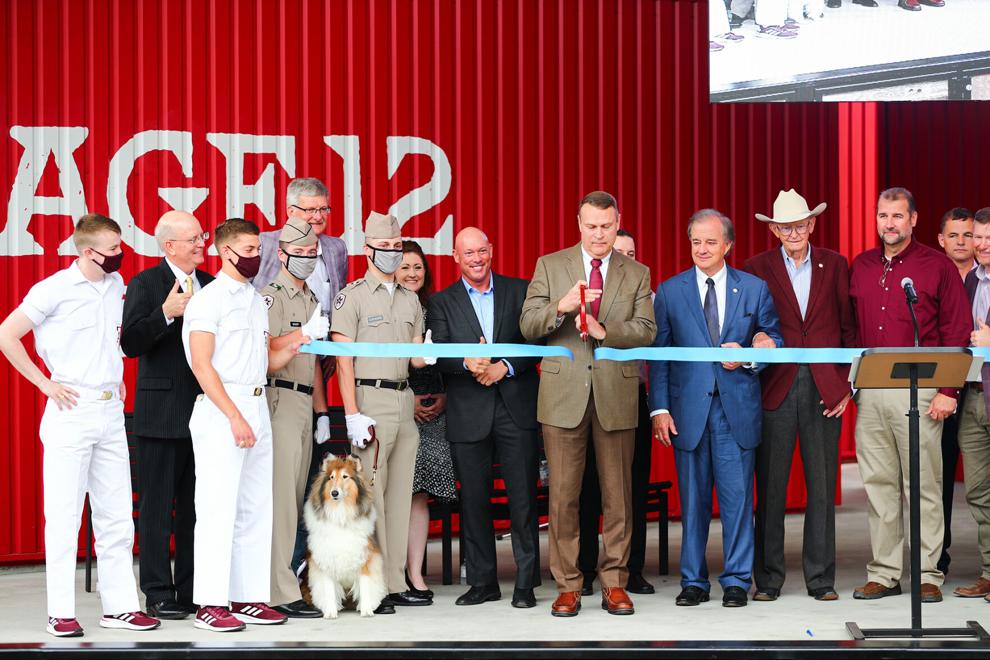 Brookshire Brothers Grand Opening
Brookshire Brothers Grand Opening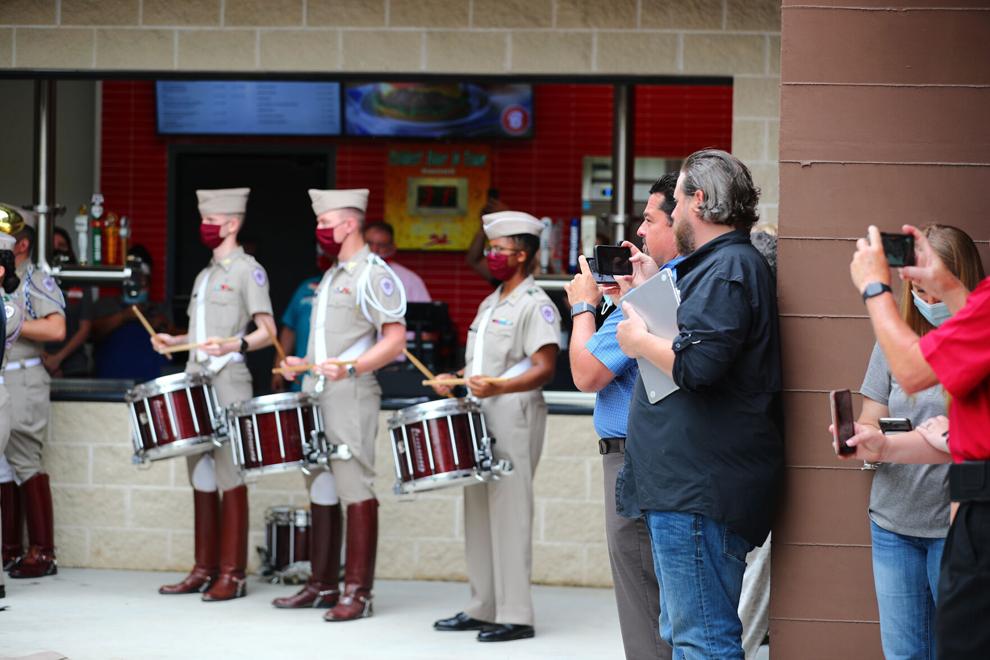 Brookshire Brothers Grand Opening