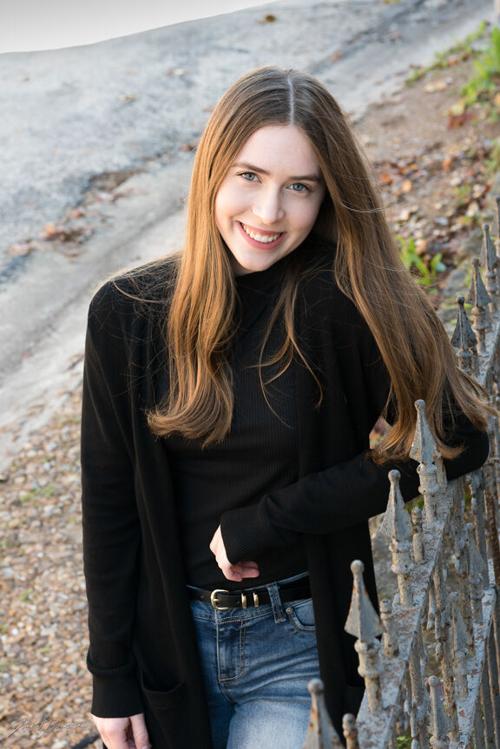 Franklin High School senior Allie Herring grew up around the ag industry and first began competing when she learned she could win awards. Then, she fell in love with the programs.
The daughter of an animal science professor, Herring grew up on 100 acres in Franklin and watched her older siblings compete in 4-H and FFA organization contests. It was always her choice if she wanted to follow in their path.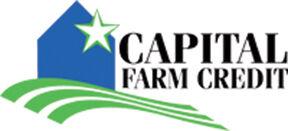 "I always wanted to do what my older siblings were doing," she said. "And then I'm also a very competitive person. … The idea of getting to compete in these contests and win prizes was just a novelty to my 8-year-old self."
In her time in both organizations, she has shown market lambs— from third to sixth grade — and commercial steer since then and also competed in beef skillathon, quiz bowls and ag issues. She also serves as a Texas 4-H livestock ambassador and president of the Elliott 4-H Club in Robertson County.
One of her favorite memories is the sense of pride she felt after winning the Houston Livestock Show and Rodeo commercial steer contest last year. It was not because she had won, she said, but because she knew how much she had grown since she first made it to the final eight in her first year as a seventh grader and "bombed" the interview.
Since joining 4-H when she was in third grade and adding FFA when she got to high school, Herring said, she has seen her confidence grow and her leadership and public speaking skills develop.
"I wouldn't say that I was shy when I first got into 4-H and even FFA, but I would definitely call myself more introverted. I am not a social butterfly exactly; I kind of keep to myself. But once you do these contests through 4-H and FFA, you have just this new skill set almost of how to talk to people and how to present your ideas," she said, calling it freeing to be able to express herself.
Her ag teacher, Brandi Liere, said she remembers seeing Herring as a freshman sit in the corner to get focused and study when they would go to contests, while the other students would be socializing.
"That was just her way of focusing and getting in the zone," she said. "She's really learned to open up, look around and look for opportunities to be able to interject and help others. She's kind of grown, as she's matured, into helping to spread that knowledge around to others around her and helping them to become successful as well."
For the past two years, Liere said, Herring has hosted a class for middle school students interested in improving in the beef skillathon contest, which Herring won as a sophomore.
Teaching the class has also helped her improve her own understanding of the material, Herring said.
Liere said she first met Herring when she would be dragged to meetings with her older siblings and said she entered FFA with a lot of knowledge about the beef industry and then asked for help on her public speaking skills.
She said she saw Herring step out of her comfort zone and take on the responsibility of creating and leading an ag issues team and developing the presentation on urbanization.
The Franklin FFA program is successful, she said, because of students such as Herring who can lead other students.
"They'll step up into that leadership role, but then carry a lot of that weight, which then frees us to focus on other areas as advisers," Liere said. "She is invaluable to programs like ours."
One of Liere's favorite memories of Herring in the FFA program is watching her take those notes about her presentation and public speaking opportunities and use them successfully.
"I think that that really has paved her way to have a successful future in ag communications and ag business, especially if she uses that background [in the] cattle industry," she said.
Herring called the ag industry the one true essential industry, saying all other industries are built upon agriculture.
"It makes every other industry possible," she said. "And that doesn't mean that everyone needs to be involved in the ag industry, because other industries are also very important, but to just appreciate it and want to put more resources and effort into the ag industry makes all our other industries stronger."
Looking ahead, Herring said she will attend either Texas A&M or Texas Tech to double major in ag communications and agribusiness. She plans to pursue a career in marketing or public relations for an ag company, noting her goal is to work on the National Cattlemen's Beef Association or Beef Checkoff public relations team.