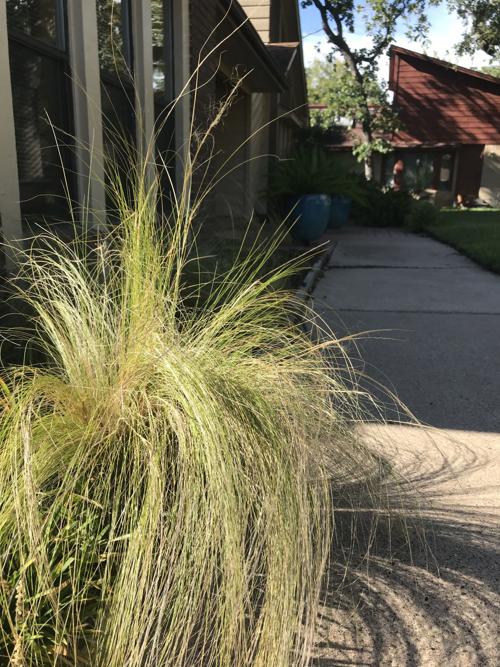 John Nielsen-Gammon, Texas state climatologist, has described our statewide temperatures from May through August as the third hottest on record. This summer also produced a rainfall 2.5 inches below average, making this year the 29th driest on record. But that doesn't mean we should expect a dry fall and winter. El Niño — a weather pattern that occurs when ocean temperatures in the central and eastern tropical Pacific Ocean are warmer than average — is expected in the coming months. This typically means above-average rainfall, especially for southern parts of Texas. Nielsen-Gammon said long-term forecasts call for El Niño weather patterns through winter and spring.
Regardless of what's coming later this year, the month of September ushers our gardens into fall. For this reason, some gardening tasks are best done early in the month and others later on. For example, if we hurry, we can plant both bush and pole beans now, as well as tomato transplants and sweet pea seeds, but we should consider offering them shade to ensure their survival in the lingering heat. The Vegetable Planting Guide for Brazos County shows the mid-September planting window opening for pepper transplants, but again, providing shade cloth is advised.
The guide shows a number of additional edibles ready to plant from seed or transplants around mid-month — beets and carrots, for example — but waiting until mid-October is a safer bet. Edible pod peas, however, have a short growing season, and therefore require some gambling.
They can be sown in late September to early October, starting them out under shade cloth and choosing cultivars with shorter days-to-harvest. Most cultivars need +/- 60 days to harvest. Reliable sugar snap varieties include Cascadia (58-60 days), Sugar Ann (52-56 days), Sugar Bon (56 days) and Sugar Sprint (55-58 days). Unlike the sugar snap pea, the snow pea — which we recognize from Chinese cuisine — has a flat, edible pod. Try the cultivar Oregon Sugar Pod II, which takes 68 days to harvest but has been bred to resist powdery mildew and wilt as well as mosaic virus.
While the guide indicates we can set transplants of broccoli, Brussels sprouts, cabbage and Swiss chard right about now, it's reasonable to wait two more weeks — unless they're started in pots in shady areas.
Other gardening tasks for September include lightly pruning roses and perennials and dividing and moving iris, daylily, fern, liriope, spring-blooming perennials, violets and cannas. It's also time to add 1 inch of high-quality compost to vegetable gardens, along with organic fertilizer in preparation for winter vegetables. Late in September, we can plant perennials, shrubs and ornamental (clumping) grasses.
That brings us to a beautiful, versatile and controversial variety, Mexican Feather Grass (Nassella tenuissima), an 18-inch high, finely stemmed but tough plant that needs eight hours of full sun per day and water only once per week.
This easy-to-grow plant comes with a warning: It is extremely invasive, and its seeds can penetrate the pads on dogs' paws. In California, it crowds out pasture grass species as well as native grasses in coastal areas and is found in all landscapes. Consequently, California has added it to PlantRight's list of invasive plants. Its native range includes the mountains of West Texas and southern New Mexico, south to central Mexico. A separate native population exists in southernmost South America in Argentina and Chile.
If you find this plant attractive and want to place it in your garden, you can solve the invasive problem with some concentrated effort: Pay close attention to its flowering period (June through November), cut off the flowers when they appear and dispose of them.
The transition to fall is an exciting time in Brazos Valley gardens, when nature gives us a second chance to grow the plants that failed in the spring and summer months. If we're visited by generous fall rains, so much the better.
---
Kate Kelly is a gardener with the Texas A&M AgriLife Extension Service. For local gardening information, visit brazosmg.com. Gardening questions? Call 823-0129 or email gardening@theeagle.com.
Be the first to know
Get local news delivered to your inbox!