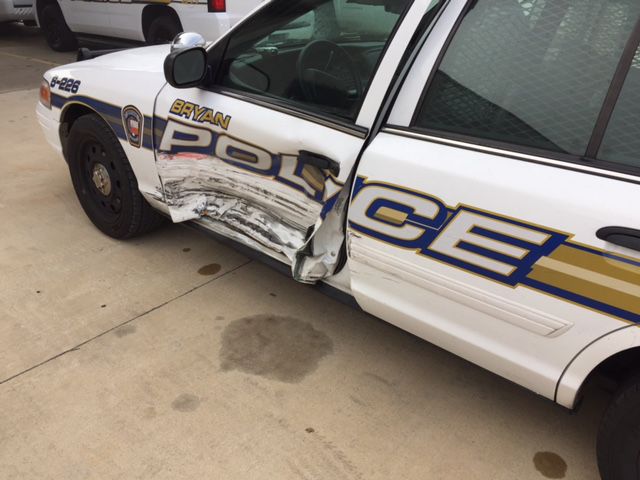 A 40-year-old Bryan man was arrested on charges of driving under the influence and resisting arrest after police said he crashed a vehicle into a stopped Bryan patrol car on Sunday. 
Around 2:30 a.m. Sunday, Bryan police officers were called to the scene of a fatal vehicle accident in the 1100 block of South Texas Avenue. 
Bryan resident Jose Julian Valdez Martinez, 25, was driving a pickup north when he lost control and struck a concrete utility pole, police said. 
Martinez was killed at the scene, officials said. He was not wearing a seat belt and was ejected from the vehicle. 
The accident also caused some power lines to break and fall into the road. Texas Avenue was closed for around three hours while crews removed the power lines. 
During that time, a patrol vehicle that was blocking the accident scene was hit by a suspected drunken driver, Bryan police said. 
The driver, identified as 40-year-old Richard Allen Castle of Bryan, was arrested on charges of DWI and resisting arrest, police documents show. 
The police cruiser that was hit had its emergency lights on, police said. The patrol officer was out of his vehicle at the time of the accident and was not injured. 
Castle was released from the Brazos County Jail after posting $6,000 bail, a county official said.