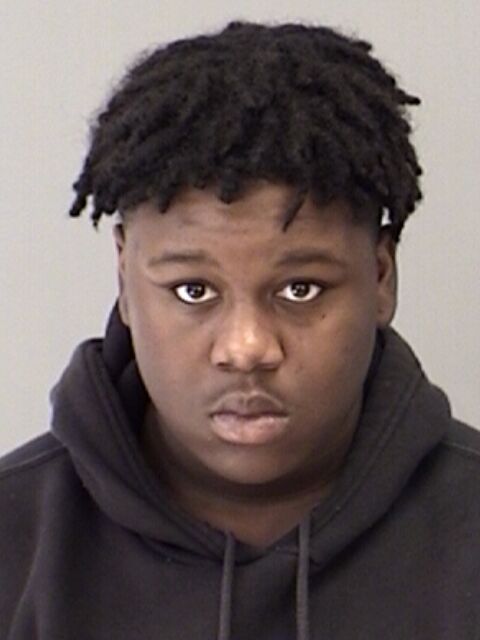 A Bryan teen has been sentenced to spend a total of 35 years in prison after pleading guilty to several charges, including gun smuggling and aggravated robbery.
According to the Brazos County District Attorney's Office, Cody Lamar Briscoe, 18, pleaded guilty this week to two counts of aggravated robbery, engaging in organized criminal activity — gun smuggling, engaging in organized criminal activity — theft of a firearm, theft of a firearm and evading arrest.
The charges' sentences will be served concurrently, according to Brazos County Assistant District Attorney Jessica Escue, for a total of 35 years. A press release states Briscoe admitted to involvement with a street gang and investigators determined some of the crimes involved disputes with a rival gang.
On July 24, 2019, Briscoe was accused from stealing from a gun shop on Texas Avenue in College Station. On Aug. 15, 2019, Briscoe and two other teens attempted to rob an apartment on Southwood Drive in College Station, and one of the co-defendants shot at the door of the apartment, police said. A pistol found in the area was determined to be one of the stolen guns taken in the gun shop theft, police said, and Briscoe was arrested.
In September 2019, he was charged in connection to an Aug. 9 shooting at a Taco Bell in College Station. Authorities said Briscoe was outside with a co-defendant, as the two had organized a drug deal via the social media app Snapchat. The two stole marijuana from a victim and engaged in a gun battle, a police report noted. On Sept. 15, 2019, he was formally charged with participating in a gun smuggling ring.
Be the first to know
Get local news delivered to your inbox!