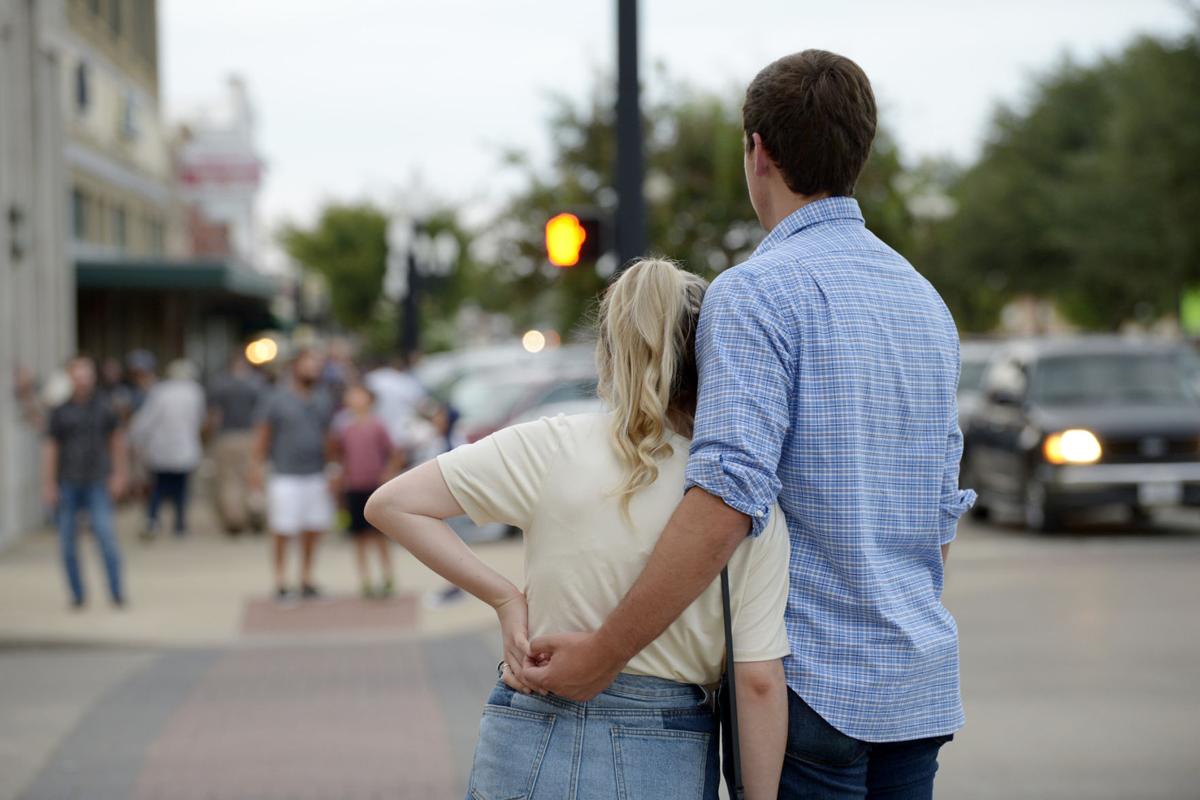 Some people love Valentine's Day; some people hate it. Either way, there are events around town to celebrate or to commiserate.
Messina Hof Estate will have a Romantic Cellar Tour at 6:30 p.m. Thursday. The tour features a glass of Texas Sparkling Wine, a history-filled tour of the estate, wine tasting coming directly from the tanks and barrels in a candlelit cellar room and ending with a chocolate truffle. The evening features live music and a four-course dinner, with each course paired with wines. Reservations are required. Finally, The Vintage House Restaurant Valentine's Day Dinner on Thursday will feature a gourmet meal paired with wines that can be dine-in or takeout. For more information, visit messinahof.com.
For couples who want to enjoy a romantic pathway of lights on Valentine's Day, Wolf Pen Creek Park's upper trails are lighted through the month of February. On Thursday, there will be food trucks and gift vendors from 6 to 9 p.m. For more information, visit cstx.gov.
The city of College Station is hosting several Valentine's Day events for seniors. A Valentine's Day event at the Lincoln Recreation Center on Thursday is from
11 a.m. to 1 p.m. and will feature food, activities and raffle prizes. Also on Thursday at the Southwood Community Center is the Valentine's Day Tea and Fashion Show at 1:30 p.m., featuring afternoon tea, finger foods, sweetheart bingo and a fashion show. Seating is limited, and reservations are required at kpeterson@cstx.gov. Later that evening at 7 p.m., there will be a Valentine's Dance with a live DJ, light refreshments and door prizes. For more information, visit cstx.gov.
Grand Stafford Theater is hosting Emo Night on Thursday at 8 p.m. Instead of singing to sad music at home, the public is invited to sing their blues away to emo ballads by bands such as My Chemical Romance, Yellowcard, Sum 41 and Taking Back Sunday. The bar will be stocked with signature cocktails. Tickets are $5. For more information, visit grandstaffordtheater.com.
Downtown Bryan's Astin Mansion Valentine's Day Dinner on Thursday features a candlelit dinner with five courses catered by D'Vine Cuisine. Complimentary beer, wine, champagne, whiskey or vodka are included in dinner tickets. Doors open at 6 p.m.; dinner will be served at 6:30 p.m. Dinner tables are set for two, with special seating arrangements available upon request. Several other Downtown Bryan restaurants are offering a special limited Valentine's Day dinner menu, including Veritas Wine & Bistro, The Village (Wednesday) and Madden's Casual Gourmet. For more information, visit downtownbryan.com.
StageCenter Theatre presents Dinner with Friends, which will run Thursday, Friday and Saturday at 7:30 p.m. The Pulitzer Prize-winning play about relationships is a written drama by Donald Margulies and explores the relationships of four friends, two couples and the love and loss of love experienced between them. Tickets are $10 on Thursdays and $15 on Fridays and Saturdays. For more information, visit www.stagecenter.net.
The Children's Museum of the Brazos Valley is having a Valentine's Day Slime Party on Thursday during which children can make slime during craft time at 11:30 a.m., 1:30 p.m. and 3:30 p.m. Regular admission rates apply. For more information, visit cmbv.org.
My Magical Memory's Valentine's Day Princess Ball will be Saturday at 9 a.m. and Sunday at 3:30 p.m. inside the Brazos County Expo. The ball features a ballroom decorated with twinkling lights and rose petals while princesses attend and give princess lessons. There will also be princess-themed crafts, treats, stories, dancing and sing-a-longs. A portion of the ticket prices are donated to Dell Children's Medical Center of Central Texas. General admission tickets are $50 for children and $10 for adults. VIP tickets are available that offer princess makeovers. For more information, visit www.mymagicalmemory.com/buy-tickets-to-princess-valentines-day-ball.
Be the first to know
Get local news delivered to your inbox!