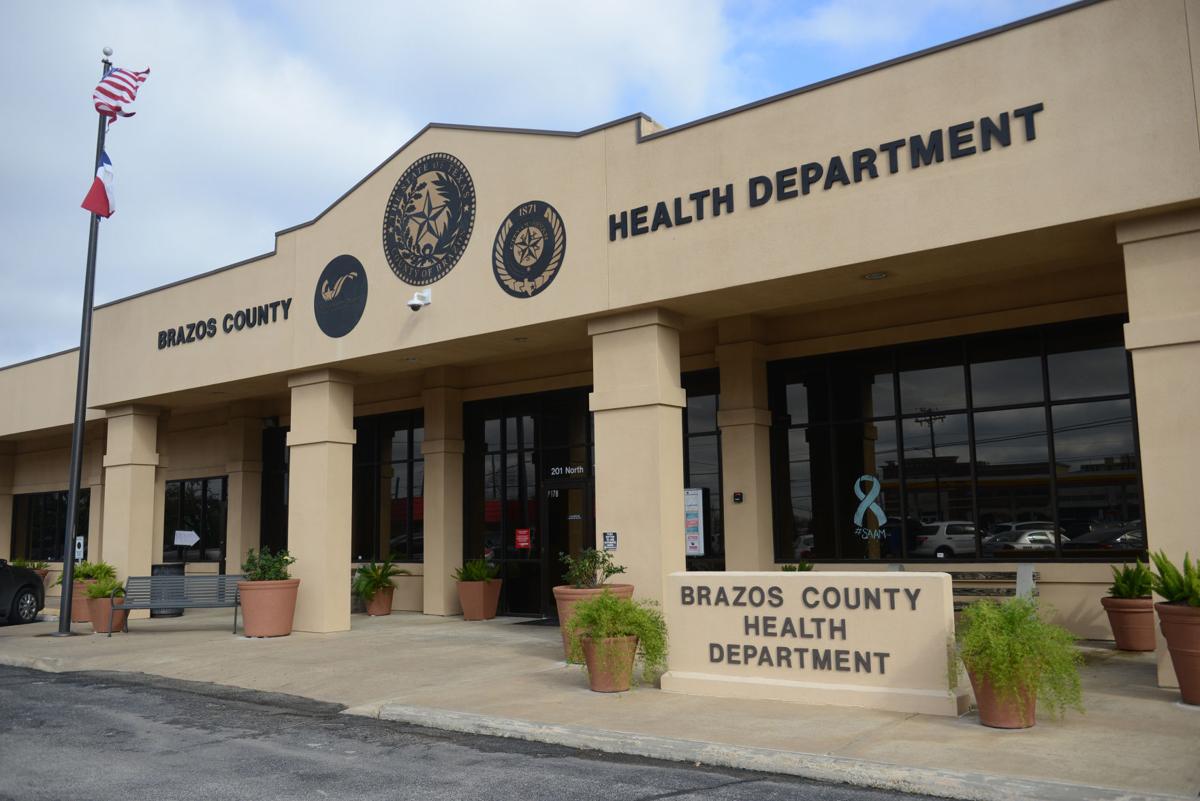 Brazos County health officials reported 30 new COVID-19 cases Tuesday with the number of active cases decreasing.
The county has recorded 7,564 overall cases of COVID-19 since the pandemic began. Of those, Brazos County health officials said 510 were considered active on Tuesday, a decrease of eight from Monday's total.
Officials with the Brazos County Health District said 6,988 people had recovered from the illness caused by the novel coronavirus as of Tuesday, an increase of 38 from the day before.
Officials said 67% of the new cases reported Tuesday were among people ages 18 to 24.
There were nine new probable COVID-19 cases reported Tuesday. To date, health officials have reported 1,056 total probable cases. Of those, 139 were considered active, and 916 were recovered. A probable COVID-19 case is determined by a positive antigen, or rapid, test. Confirmed COVID-19 cases are determined by a positive PCR test.
Brazos County's total positivity rate — the percentage of positive cases to viral tests — was 8.58% on Tuesday.
Health officials said 88,175 tests for COVID-19 had been administered by Brazos County health care providers since the pandemic began.
Fourteen Brazos County residents who have tested positive for the virus were hospitalized as of Tuesday. Brazos County's total hospital bed occupancy was at 67%, and intensive care units were at 63% capacity on Tuesday, health officials said. Those numbers include all patients, not just those with COVID-19.
According to the Texas Department of State Health Services, there were 151 hospital beds available in the Brazos Valley Trauma Region as of Tuesday afternoon. In the area — which includes Brazos, Washington, Leon, Madison, Grimes and Burleson counties — there were four intensive care unit beds available. Officials said the region had 58 ventilators available, with 57 lab-confirmed COVID-19 patients hospitalized.
To date, 66 Brazos County residents have died after being treated for COVID-19.
Free testing for COVID-19 will be available at the Brazos Center in Bryan through Thursday and from Nov. 9-11. Testing will be from 11 a.m. to 7 p.m., except for Nov. 10, when testing will be from 8 a.m. to 4 p.m.
Testing is available for anyone over the age of 5, and you do not have to have symptoms to get tested. No appointment is needed, and you don't have to get out of your vehicle.
Testing will also be available at the Pridgeon Center in Franklin from 8 a.m. to 4 p.m. through Thursday.
Brazos Valley
• The Texas Department of State Health Services reported 464 cases in Burleson County on Tuesday. Of those, 92 are active. Six people have died from the illness, according to state figures.
• Grimes County was reporting 1,187 cases, according to the DSHS website. At least 517 of those cases are connected to the Texas Department of Criminal Justice. There have been 35 Grimes County residents who have died from the virus, at least 21 of whom were connected to the TDCJ. There are 76 active cases, state health officials said.
• According to the DSHS, Leon County reported 350 cases. Officials said 75 cases are active. Eleven people have died.
• Madison County had 759 total cases, with 27 of those remaining active, according to DSHS figures. At least 539 of the cases reported in the county are connected to the Texas Department of Criminal Justice. Six Madison County residents have died from the illness since the pandemic began.
• The DSHS reported 547 overall cases in Milam County. Seven county residents have died from the virus. State officials said there are no active cases.
• In Robertson County, there are 425 cases with 77 that are active. DSHS officials said four county residents have died.
• Washington County reports 702 total cases. Of those, 49 were active. Forty-eight Washington County residents have died.
Statewide
On Tuesday, 7,055 new cases were reported in Texas. There have been 874,367 COVID-19 cases reported in the state since the beginning of the pandemic. On Tuesday, there were 5,512 people in the hospital for coronavirus statewide. Those patients occupy 8.5% of hospital beds.
State officials said 17,595 Texans have died of COVID-19 as of Tuesday, 81 more than Monday.
According to Waco-McLennan County Public Health officials,53 new cases of COVID-19 were reported Tuesday. There are now 10,014 total cases. Of those, 519 are active and 9,344 have recovered.
Officials said 43 people are hospitalized, and 28 of those cases are McLennan County residents. There have been 151 who have died.
Concerned about COVID-19?
Sign up now to get the most recent coronavirus headlines and other important local and national news sent to your email inbox daily.