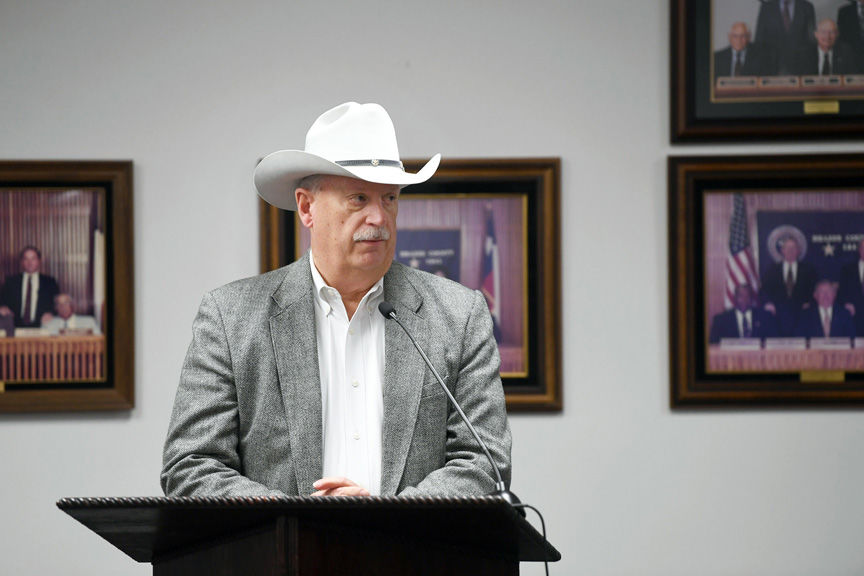 Brazos County Sheriff Chris Kirk told the county's commissioners court Tuesday morning that an inmate at the Brazos County detention center has tested positive for COVID-19.
A man was arrested Sunday by College Station police for assault–family violence and booked into the jail. According to a Tuesday press release, the arresting officer notified sheriff's office personnel that the man may have COVID-19. The inmate also shared this information with officers and stated he had been receiving medical treatment locally.
Jail Administrator Wayne Dicky said at Tuesday's meeting that the inmate was asymptomatic, in response to Precinct 3 Commissioner Nancy Berry's question about the inmate's condition. Kirk said sheriff's office personnel are following disease protocols, including use of protective equipment and medical isolation.
Kirk said a COVID-19 test was returned as positive Tuesday morning, and he notified the commissioners court.
"We knew this day would come, but it is a manageable case and we're handling it," Kirk said.
According to a sheriff's office release, the Brazos County Health District will be notified prior to the inmate's release.
Be the first to know
Get local news delivered to your inbox!