One Christmas, my wife decided a good gift for my stocking would be a set of toothpaste squeezers.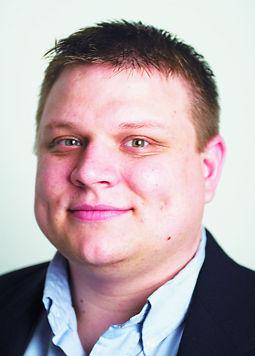 For those not familiar, these are little plastic things that you insert a toothpaste tube through, and it keeps the tube nice and neat as you go through the tube.
We don't share a toothpaste tube — we don't even share a sink — but apparently my dental hygiene product use was not up to her standards. The fact that I am a free man and squeeze my toothpaste tube as I please seemed to bother her so much, she felt it necessary to rectify the situation by gifting me perhaps the worst stocking stuffer of all time.
Since it was Christmas, I didn't make a big stink. Instead, I hid the squeezers somewhere in her things for her to find at a later date. A few twisted and mangled Crest tubes later, and I had to go to some event that required a sport coat. There in the pocket of my jacket, I found the squeezers. So the game continued.
It has been several years now, and those things have turned up stuffed into shoes, a variety of pants pockets, suitcase pockets, and a few days ago, my golf bag. As of this writing, I am on deck and I have not yet decided the next spot where I will try to stow these treasures. I am not sure how long this game will go on, but would not be surprised if archaeologists someday are trying to figure out why a man would be buried with toothpaste squeezers.
While I try to think of the perfect hiding place, you may be thinking of what you can do to help with your herd this summer. If not, maybe our cover story will give you something to think about, namely how to manage minimizing early pregnancy loss in your cattle. We take a look at the factors involved and the best practices to reduce the risk. In this issue we also have news and information from around the ag industry, as well as the latest on upcoming events. Hope you enjoy it, and as always, thanks for reading.
---