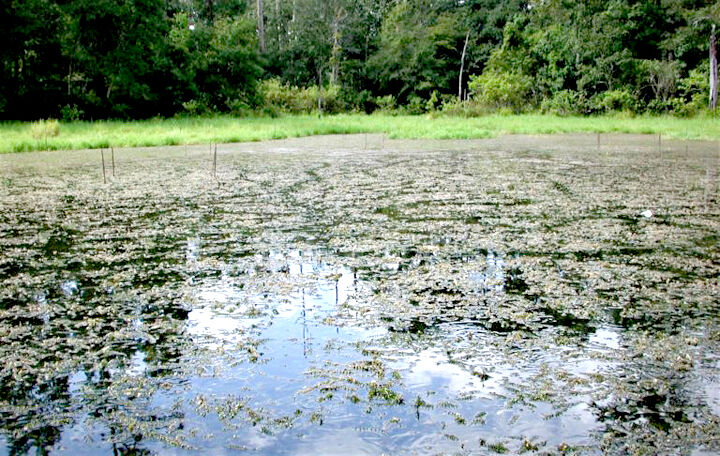 The Texas A&M AgriLife Extension Service has two pond and lake management webinars remaining in a series for landowners interested in improving the quality of their aquatic habitat and sport fishing opportunities.
Proper management can maximize the sport fishing potential of any pond or lake and help landowners avoid potential problems in the future.
Each hourlong pond management webinar begins at 6 p.m. and will cover subjects including water quality and aquatic vegetation, the benefits and drawbacks of various species, vegetation control methods, herbicides and permitting.
Individual webinars are $35 each and will include a 30-minute Q&A at program's end.
The programs will be presented by Todd Sink, AgriLife Extension aquaculture specialist and director of the AgriLife Extension Aquatic Diagnostics Lab; and Brittany Chesser, AgriLife Extension aquatics vegetation management program specialist, both in Bryan-College Station.
May 18: Water Quality for Fisheries Management. Sink will cover water quality, its importance for supporting healthy fish populations, how to determine water quality levels and the links between water quality and chemistry. This is important information for pond owners concerned about toxic organisms in their ponds, or with ponds that support cattle or livestock. The program will cover water testing and application of amendments that can drastically improve fishery quality. Registration for this webinar is at https://bit.ly/3g3xhZS.
June 15: Aquatic Vegetation: Beneficial or Pest? Chesser will discuss the pros and cons of aquatic vegetation in ponds and lakes. The aesthetic and wildlife value of top beneficial aquatic vegetation and the threats nuisance aquatic vegetation species pose to ponds and lakes will be discussed. Chesser asks that pond or lake owners send high-quality, up-close photos against a light background to brittany.chesser@tamu.edu before June 13 for questions on specific species. Registration for this webinar is at https://bit.ly/2RrpIlj.