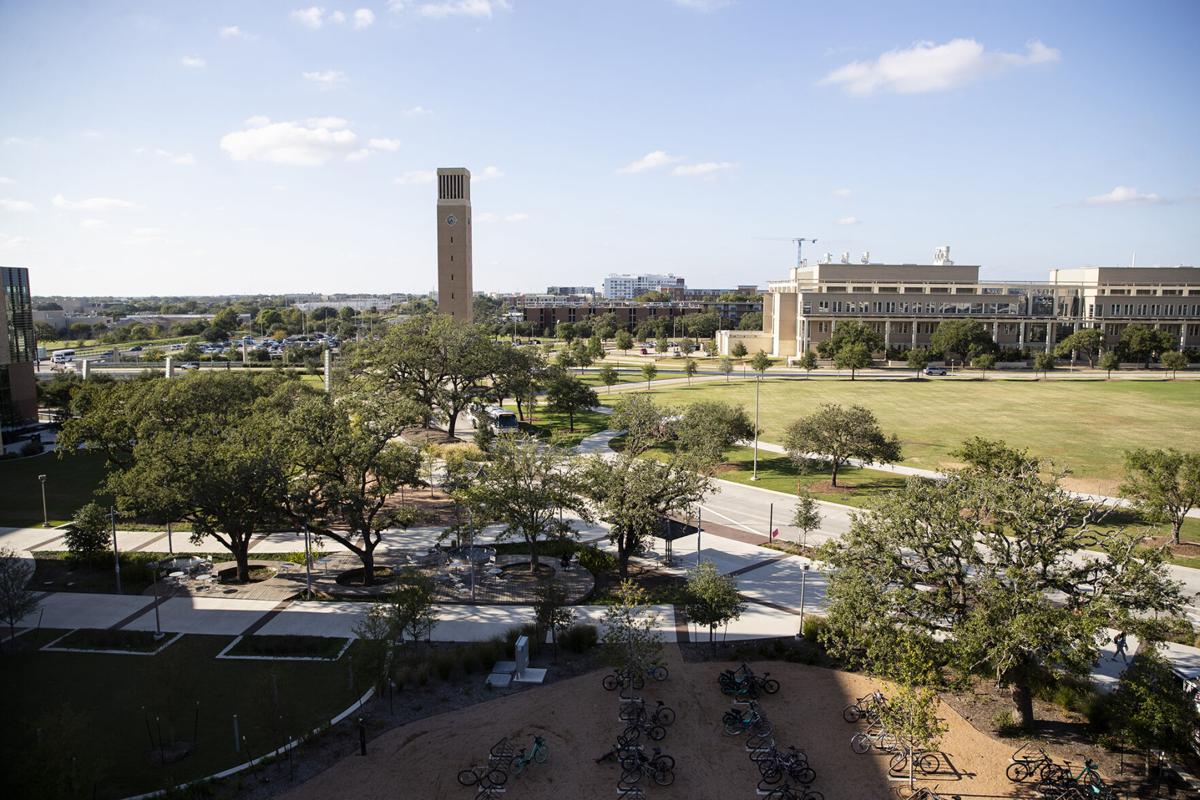 Texas A&M University saw an increase in enrollment from fall 2020, while Blinn College saw a nearly 5% decrease.
Texas A&M reported 73,283 total students across the university's campuses in College Station, Galveston, Qatar and the Health Science Center. In College Station specifically, there were 67,133 students with undergraduates accounting for 53,876 of that total.
The numbers reflect enrollment data on the 20th class day – Sept. 24 – when Texas A&M submits its official enrollment numbers following the clearing of students who have not submitted payment or established a payment plan, Kelly Brown, associate vice president for marketing and communications at A&M, said earlier this fall.
In September, the university announced it had welcomed its largest freshman class to its campuses with 12,459. According to the university's Data and Research Services, the university had a freshman class of 12,203 across its campuses on the 20th class day with 11,120 of those located on the main campus in College Station. This is an increase of 10.2% and 6.4%, respectively, over fall 2020's freshman class enrollment.
Blinn College, in its first three four-week terms, saw a total enrollment of 17,077 students, including its distance learning, dual credit enrollment and its Brenham, Bryan, RELLIS, Schulenburg and Sealy campuses, according to a presentation from Becky McBride, vice chancellor for student services at Blinn, during the December Blinn College Board of Trustees meeting.
The 17,077 students represents a 4.89% decrease in enrollment from fall 2020, which was also a decline from the previous fall semester.
On the Bryan campus, there were 6,152 students enrolled, which is a 9.26% decrease from fall 2020. Since 2017, Blinn College's Bryan campus has seen a declining enrollment from 11,890 in 2017 to 6,152 this fall.
The RELLIS campus saw a 3.77% increase from the fall 2020 semester. The RELLIS campus, located in Bryan, has seen an increase since it opened in 2018.
Across all the Blinn College campuses, the largest decline came between fall 2019 and fall 2020 when all campuses saw more than a 20% drop in enrollment. However, distance learning saw an increase of 97.27%, reflecting the move to virtual learning due to the COVID-19 pandemic.
Since 2017, Blinn College's peak fall enrollment was in 2019 when there were 19,183 in the college district. In fall 2020, that number declined to 17,955.
McBride said the inability to meet with students and explain the advantages of Blinn is one of the main contributing factors to the continued decline in enrollment. The lack of those connections due to the pandemic hurt Blinn, as well as other community colleges throughout the state, she said in a Dec. 14 report to the Blinn College board of trustees.
Of the 45 community colleges across the state, McBride said, 18 saw a greater decline than Blinn.
With a return of those in-person visits this fall, McBride said she is optimistic about the spring 2022 enrollment numbers.
"In addition to that, we are working very closely now with school districts within our area," she said, beginning with the Brenham school district, to have Blinn instructors on campuses to work with students directly and establish relationships. "We think that is something that's much needed, and we're very excited to begin these conversations."
McBride said college officials are also talking with high school counselors, so they can convey to parents the lower costs of attending Blinn as compared to a four-year university and the transferability of dual credit hours to a four-year institution.
One highlight going into the spring 2022 semester, McBride said, is the college district saw its lowest number of drops in 15 years.
"We dropped under 1,000 students, which for us was an amazing feat for the spring," she said. "… I believe all of our efforts in reaching students sooner, getting current students registered and good to go before Thanksgiving is a new focus we have."
At Texas A&M, the increase is partially a result of planned growth in the College of Engineering and Mays Business School, according to a press release from the university following the first day of classes in August.
"We're not trying to grow enrollment dramatically or anything like that," Joseph Pettibon, vice president for enrollment and academic services told The Eagle in September. "But the intent is targeted and planned growth in some areas."
He said the College of Engineering has been aiming to have 25,000 engineering students by the year 2025, working toward that goal for nearly a decade. He also said that business is one of the majors in the highest demand so officials decided to increase the number of freshmen they were enrolling since the school had the capacity "to teach a slightly larger number of students."
Pettibon said the university has been able to meet the demand of increased interest across the state in a degree from Texas A&M.
"In some respects the number of students that apply to A&M continues to increase year over year," Pettibon said. "And as that number has increased, we've also been able to continue to provide that opportunity to more students."