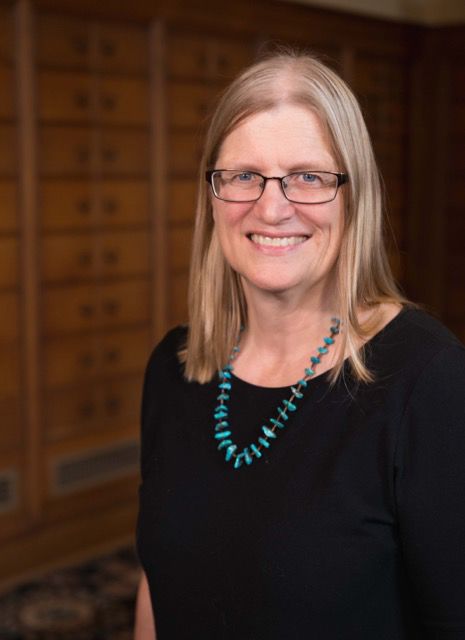 Texas A&M Provost and Executive Vice President Carol Fierke will leave the university on Dec. 31 to take the same position at Brandeis University, Texas A&M President Michael K. Young announced Monday afternoon. Fierke, a renowned biochemist, came to Texas A&M in fall 2017 from the University of Michigan. 
Mark Weichold, a three-time Texas A&M graduate who currently serves as the senior associate dean for academic affairs of the College of Engineering, will work as interim provost beginning Jan. 1.
Fierke is the third Texas A&M official to announce a departure in recent weeks. Young said last week he will resign from the presidency at the end of December but remain at the university as the first director of the Institute for Religious Liberties and International Affairs at the George H.W. Bush School of Government and Public Service. In addition, Young will become a tenured faculty member at the Texas A&M School of Law.
John L. Junkins will serve as interim president beginning in January.
Earlier this month, Robin Means Coleman, vice president and associate provost for diversity at Texas A&M, was hired to a similar role at Northwestern University. A&M said last week that Annie S. McGowan, who most recently served as associate dean for undergraduate programs at the Mays Business School, will serve as the interim diversity associate provost beginning today.
On Monday, Young lauded Fierke for several achievements, including the launching of the Student Success Initiative to increase student retention and graduation rates. Since Fierke arrived at A&M to serve as its chief academic officer, the retention rate for first-time, first-year students has risen by 2.7% to 94.4%, according to Young.
"While Provost Fierke, in her usual manner, would prefer no fanfare, I cannot let the moment pass without thanking her profusely for her tremendous leadership and success since her arrival three years ago, culminating in this year's outstanding response to COVID-19 that helped our university continue to forge ahead with in-person classes as well as remote learning and extensive safety protocols," Young said in a statement.
Brandeis University is located in Waltham, Massachusetts, near Boston. Fierke earned her doctoral degree in biochemistry from Brandeis in 1984. Brandeis said in a statement that Fierke will begin her work there on Jan. 1.
Young said that under Fierke's leadership, A&M's four-year graduation rate has risen by 5.6% to 60.6%.
"I thank Provost Fierke for her continual display of the Aggie core values of respect, excellence, leadership, loyalty, integrity and selfless service," Young said.
In a statement posted late Monday afternoon, Junkins, the interim president-to-be, said he looks forward to working with Weichold next year.
"Dr. Weichold will continue a relentless focus upon student success in working with deans and team members in the Office of the Provost to build upon the great work in this regard led by Provost Fierke," Junkins said.
Means Coleman, according to The Daily Northwestern, will begin her work in Evanston, Illinois, on Feb. 1. A&M President Young, in a statement last week, thanked Means Coleman for her work, which included the introduction of the Accountability, Climate, Equity and Scholarship (ACES) faculty pipeline  program.
"We appreciate the strides Dr. Means Coleman has made in improving diversity, inclusion and equity at Texas A&M during her two years here," Young wrote.
Young, in announcing McGowan as the interim diversity associate provost, pointed to McGowan's work as assistant dean for diversity and inclusion at Mays from 2016 to 2018.
"During that time, she created and provided strategic oversight for the Mays Office of Diversity and Inclusion and led initiatives to recruit and retain underrepresented students in order to foster a climate of inclusivity and engagement," Young said.