In 2014, historian Caleb McDaniel learned of the formerly enslaved woman Henrietta Wood, who won a lawsuit in the 1800s against a man who sold her back into slavery after she was freed. McDaniel said he immediately knew it was a story that deserved a book.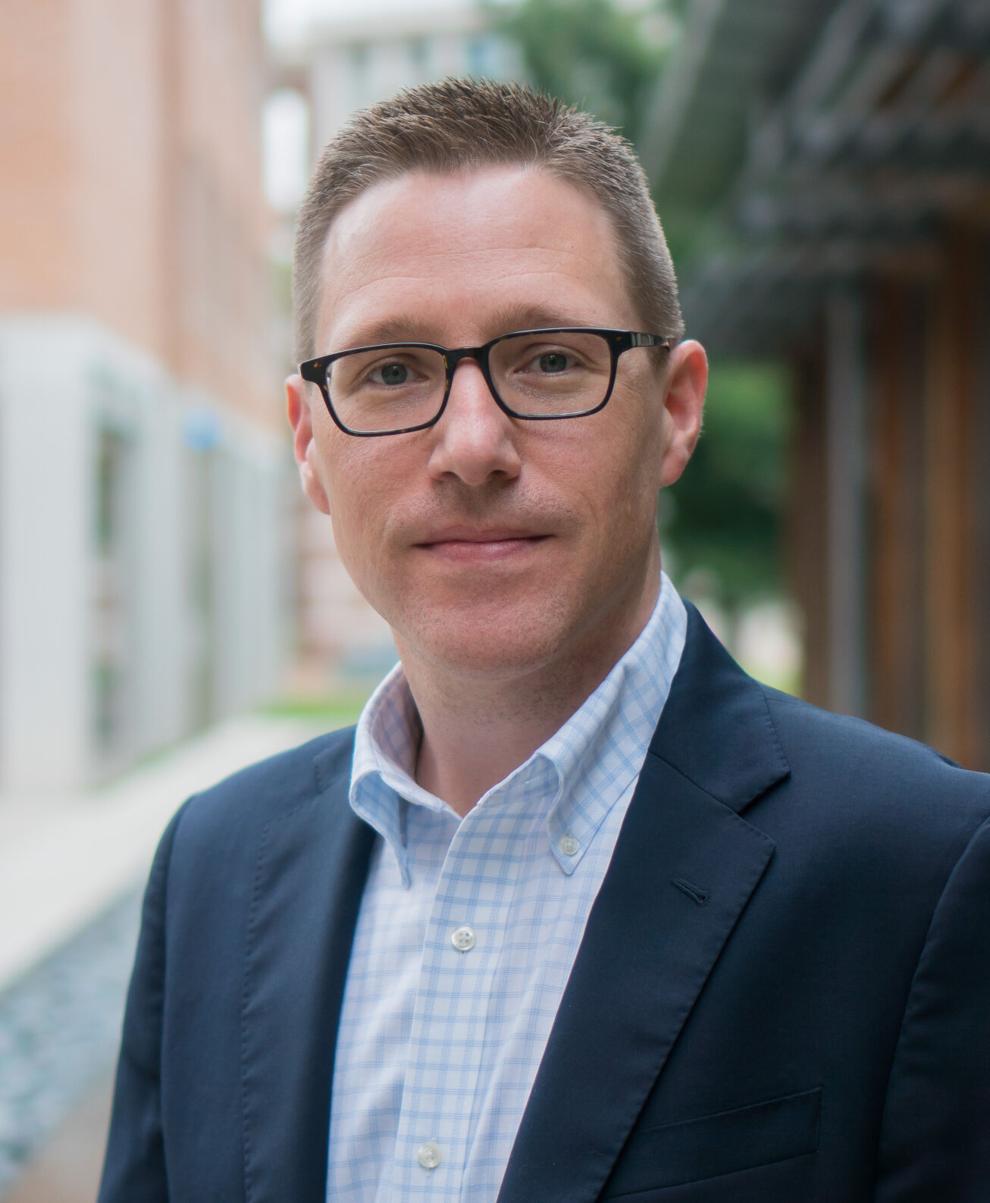 This year, the former Texas A&M student's work about Wood titled Sweet Taste of Liberty: A True Story of Slavery and Restitution in America was awarded the 2020 Pulitzer Prize in History. 
"It came as a huge surprise to me," McDaniel said of the award. "I wasn't even aware that the announcement was being made on the day that it was and I had no inkling that it was coming. My main hope is that the recognition of the award will draw more attention to Wood's story and make more people aware of this history."
The book chronicles Wood's life from when she was born into slavery to when a federal jury awarded her $2,500 — the most money for an American court to agree to in restitution for slavery. Wood was freed after being taken to Cincinnati in 1848, but she was abducted and sold back into slavery in 1853. She was enslaved in Robertson County near Hearne throughout the Civil War, but freed once again when she went back to Cincinnati in 1869. 
In 1870, she filed a $20,000 lawsuit against the man who sold her back into slavery. While the amount she was awarded was significantly less than what she fought for, McDaniel said, it was still a significant sum that would equate to about $65,000 in today's currency. The funds enabled her to start a new life in Chicago with her son and fund her son's education so he could become an attorney. 
Putting the pieces of history together was a long process that included trips to look at archives in several states. McDaniel said he ran into challenges along the way as he looked through newspapers that sometimes had incorrect information. 
Finding the original case files from the lawsuit, he said, took several attempts since they had been misfiled and misplaced for many years. The documents were crucial, as they confirmed that she was paid the money she won in court and because they included clues that led McDaniel to other sources.
"In the case of many enslaved people, writing a book like this means having to bring together and connect parts that have been separated by time, but also by neglect and lack of interest at the time that Henrietta lived in recording all the things that historians might want to know about her today," McDaniel said. "It takes a lot of careful research to connect those dots and try to draw as much of a full picture as you can."
The work was a task McDaniel had been prepared for throughout his academic career. McDaniel graduated from Texas A&M with an undergraduate degree in history in 2000 and then with a master's degree in philosophy in 2001. He went on to earn a doctorate in history from Johns Hopkins University. 
Now, McDaniel is a professor and incoming chair of the department of history at Rice University. His research focuses on slavery, abolitionism, transatlantic reform and the 19th century United States.
McDaniel's first book, titled The Problem of Democracy in the Age of Slavery: Garrisonian Abolitionists and Transatlantic Reform, was published by the Louisiana State University Press in 2013. 
Now about two decades removed from his time at A&M, McDaniel recalls fondly professors who shaped his educational experience in Aggieland. Taking courses taught by A&M history professor and Cornerstone Faculty Fellow Albert Broussard was a formative experience, McDaniel said. 
Broussard has taught at A&M since 1985. He was the first Black historian in the school's history department, and the first person at A&M to teach Black history. 
McDaniel was a quiet student, Broussard recalls, but his assignments stood out due to "excellent writing skills" and his responses to questions when he was called upon highlighted his "above average verbal skills."  Broussard said he has kept up with McDaniel's work throughout the years and is excited about his recent award.
"He has certainly established himself as one of the leading young historians in his field," Broussard said. "I think we're all waiting to see what he does next." 
For now, McDaniel said he is looking to focus on his role as the incoming chair of the department, as well as the research associated with co-chairing a university task force on slavery, segregation and racial injustice. 
When telling Wood's story, McDaniel said he tried to focus on highlighting what she accomplished without downplaying what she endured and survived. 
"One thing I hope readers will ponder when they read the book is how to think about the outcome of her case," he said. "Was this a happy ending or an insufficient restitution? Most endings in history, especially when it comes to a story like hers, aren't just a simple, happy ending."