With a few signatures, the Brazos Valley Teach learning community officially started Wednesday as a partnership between Blinn College and Texas A&M University's College of Education and Human Development.
The new educator pipeline, which is the result of a grant from the Greater Texas Foundation, will give high school students a clear pathway to become teachers. The first three school districts to participate in the program are Bryan, Hearne and Caldwell with the possibility of Brenham joining as a fourth, according to Beverly Irby, a Texas A&M College of Education and Human Development professor and senior associate dean for academic affairs.
Valerie Hill-Jackson, executive director of the program and principle investigator, said she hopes to grow the learning community to include all seven counties in the Brazos Valley.
Program faculty and staff will begin recruiting students in eighth grade by talking to them about the teaching profession. Then participating students will officially begin as freshmen in high school through the school or school district's Career and Technology Education program.
"The door is open for everyone, but I got to tell you, we know we need to make sure that teachers look like America," Hill-Jackson said. "We're getting this pipeline going, but the next phase of our work is to really seek out our Latinx, African-American, males, so that they see here's your pipeline; here's what you need. We're going to do some heavy advising to make sure we recruit all kinds of students, so that we have a cadre of future teachers who look like America."
She called the education endorsement an "untapped" area of Career and Technology Education and said the learning community will utilize the already established pathways to help provide access to students who want to become teachers.
"We just connected the dots," she said. "We have dual credit opportunities that already exist in high schools; we have a long-standing relationship with Blinn College, and then on top of that, we have incredible programs at Texas A&M. … Brazos Valley Teach is a backbone organization, and our ultimate sort of goal is just to bring these dynamic entities together so that we can really map out the process for being a teacher."
Students will attend Career and Technology Education courses and enroll in dual credit classes at Blinn. They will then continue their associate of applied science or associate of science degree at Blinn after graduating from high school.
Students pursuing an academic pathway through the learning community will be co-enrolled in Texas A&M University, taking both Blinn and Texas A&M courses, before enrolling in Texas A&M fully upon completing their associate's degree.
Amy Jones, program coordinator for the early childhood and education programs at Blinn, said the "grow your own" concept is an important resource to develop teachers that will stay in the community's schools.
"This grant sets up a scenario in which we identify them at high school, they work toward these courses, then they stay here locally and attend Blinn and then they go to Texas A&M," she said. "… It just creates a situation that is much more seamless."
The Career and Technology Education endorsement the program utilizes includes two pathways – one academic in the learning community and one technical pathway – and students pursuing both pathways will take technical courses in high school that put them in the classroom, said Jones, who will oversee the dual credit and Blinn curriculum included in the program.
With the first in-classroom experience coming in ninth grade, Hill-Jackson said, this gives students a chance to see if teaching really is something they want to pursue.
Students who choose to pursue the technical pathway and earn an associate of applied science in education will not be co-enrolled in Texas A&M, but will have the option of continuing their degree at A&M or another university, Jones said.
"Not every high school student wants to be a public school kindergarten teacher," Jones said. "Maybe they want to teach for Head Start or they want to own their own childcare center or they want to work in social services with children and families. That's more of our technical."
Marcelo Bussiki, vice chancellor for academic affairs at Blinn, addressed the teacher shortage in the state and the country Wednesday, saying the program is one way to try to fill those positions.
"That shortage tends to be distributed unevenly among schools of different socio-economic backgrounds, which highlights the difficulty to achieve equitable education for all children," he said, saying it is exacerbated when factoring in teaching qualifications, certifications and training. "… With today's partnership, we're addressing this issue by improving the educational outlook in our communities and by opening educational doors to a new generation of qualified Aggie teachers."
Some of the areas most affected by the shortages are middle school and secondary math and science, bilingual and English Second Language and special education, Irby said. That is where the program faculty and staff will especially recruit potential teachers.
"Teachers are critical to our community," Irby said. "They should be thanked every day that we see them and we should give our appreciation to teachers because teachers touch the future. They are the ones who lay the groundwork for our future lawyers, doctors, engineers, astronauts, whoever they might be. It's so exciting to have teachers helping us to develop our future."
Blinn College Chancellor Mary Hensley said it is an exciting partnership "to provide affordable, high-quality degree pathways for the next generation of Texas educators."
Hill-Jackson said there were 15 student candidates, and the first four could enroll at Blinn next fall. For more information about the Brazos Valley Teach program and learning community, go to joinbvt.org.
Gallery: Brazos Valley Gives celebration of community philanthropy
Brazos Valley Gives Celebration of Community Philanthropy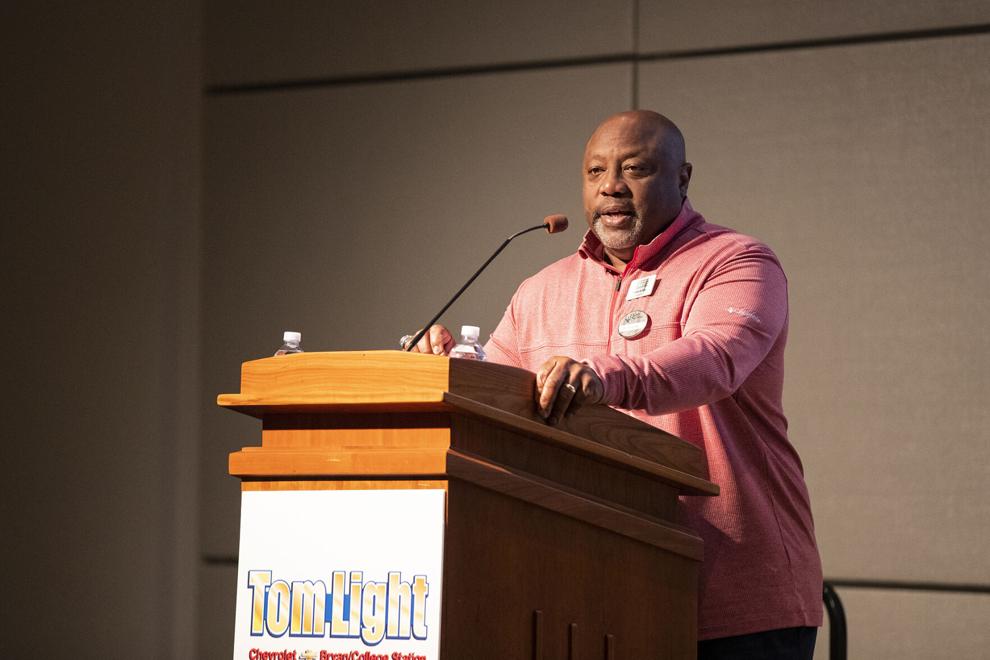 Brazos Valley Gives Celebration of Community Philanthropy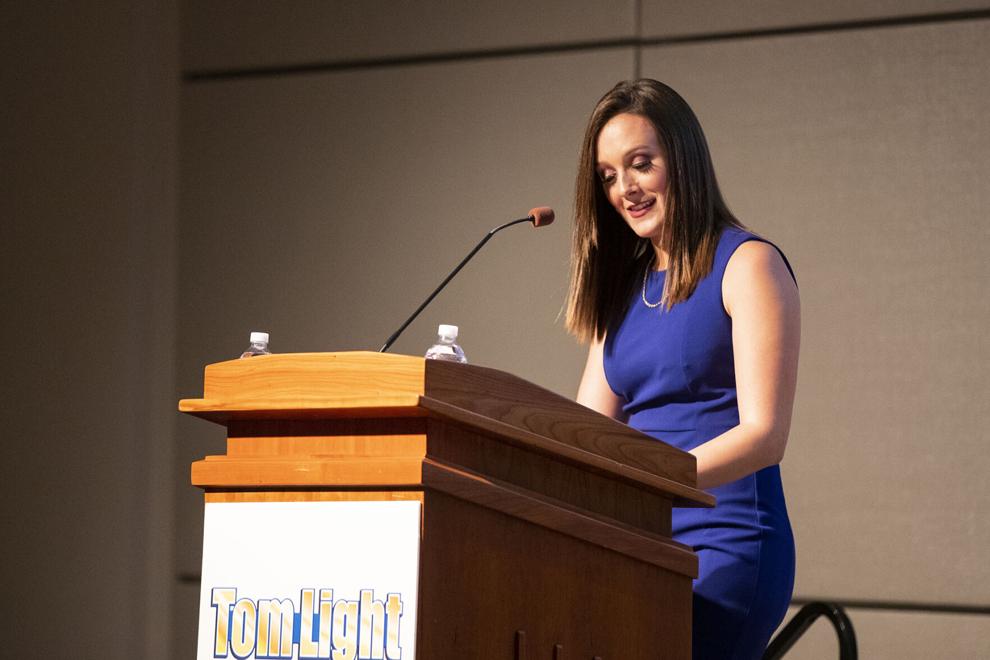 Brazos Valley Gives Celebration of Community Philanthropy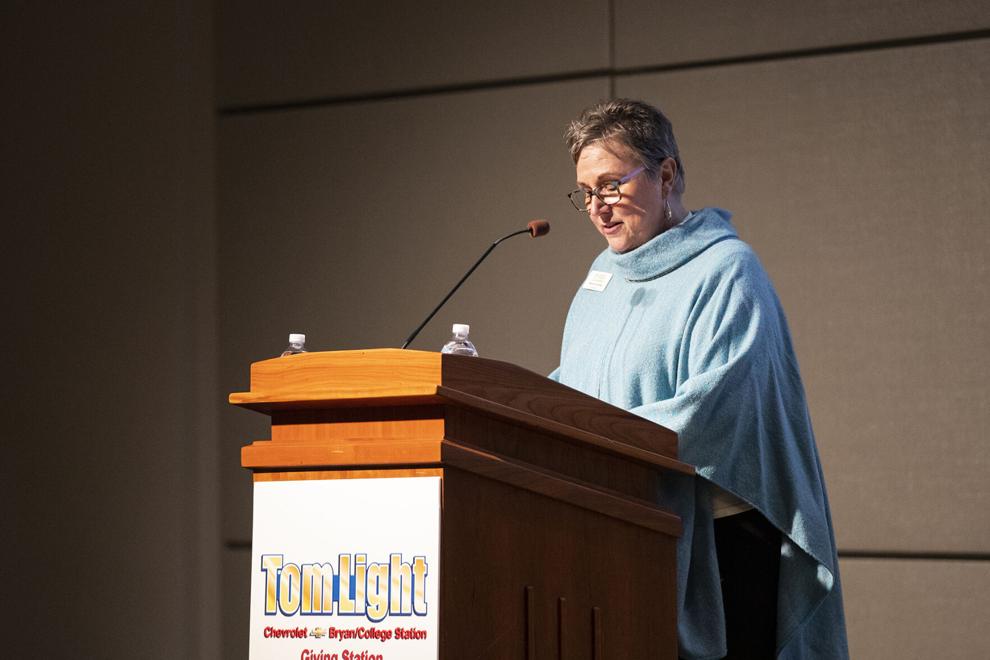 Brazos Valley Gives Celebration of Community Philanthropy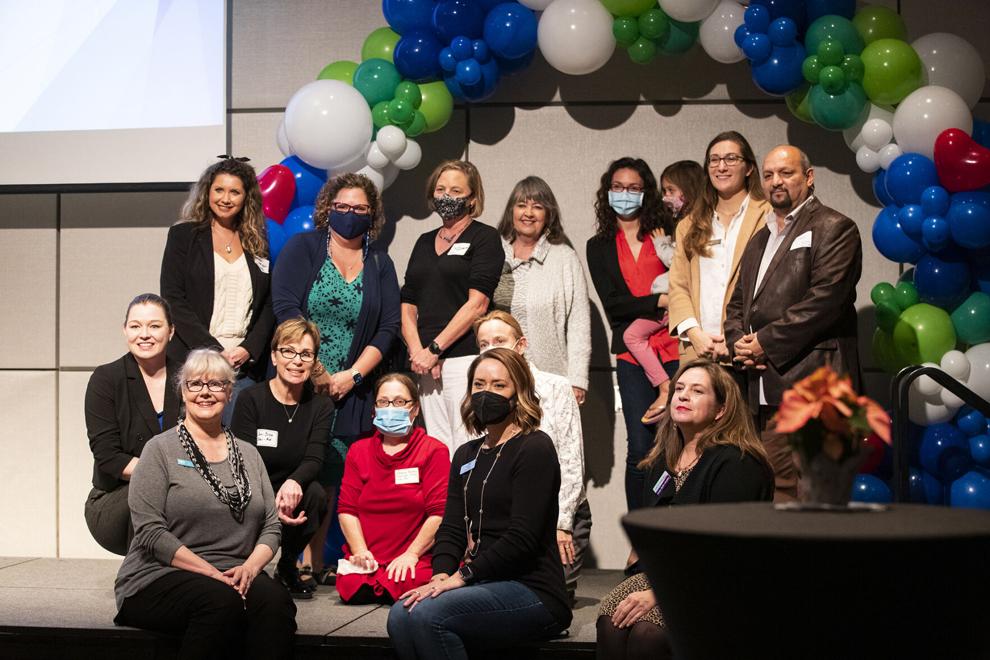 Brazos Valley Gives Celebration of Community Philanthropy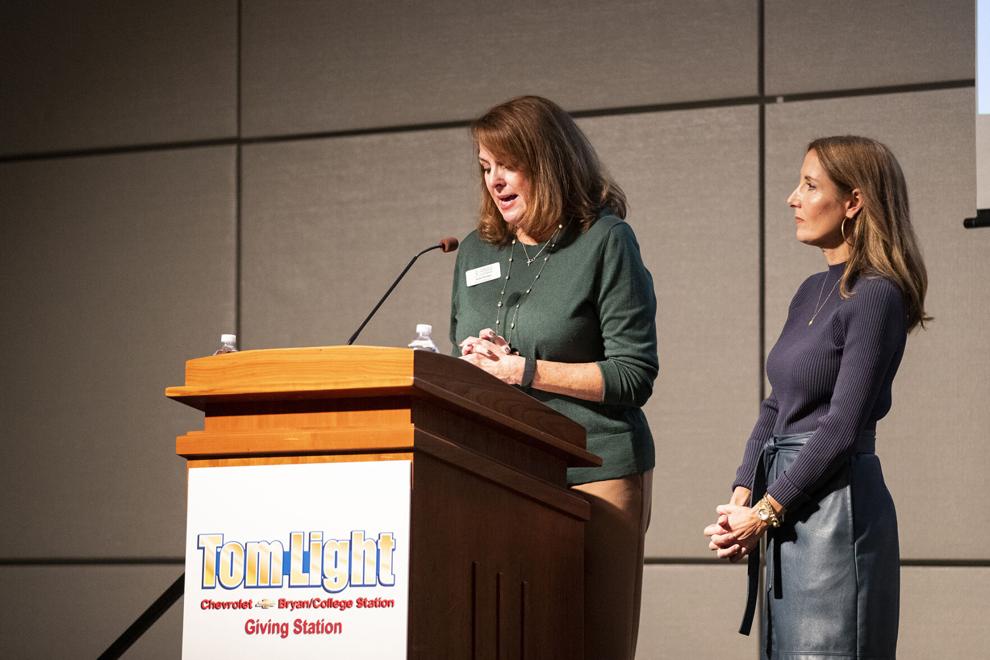 Brazos Valley Gives Celebration of Community Philanthropy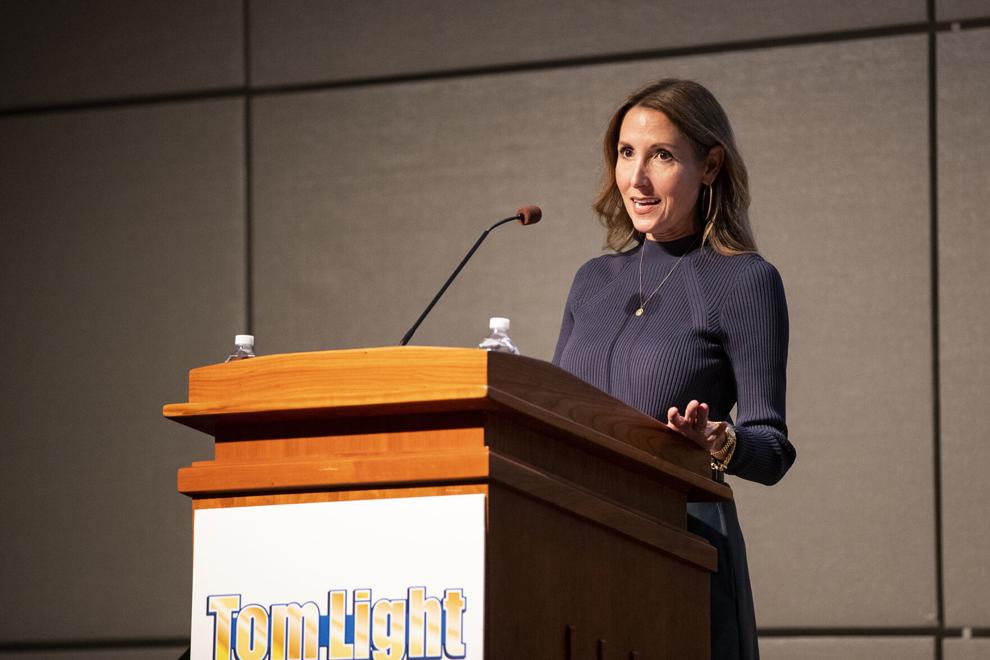 Brazos Valley Gives Celebration of Community Philanthropy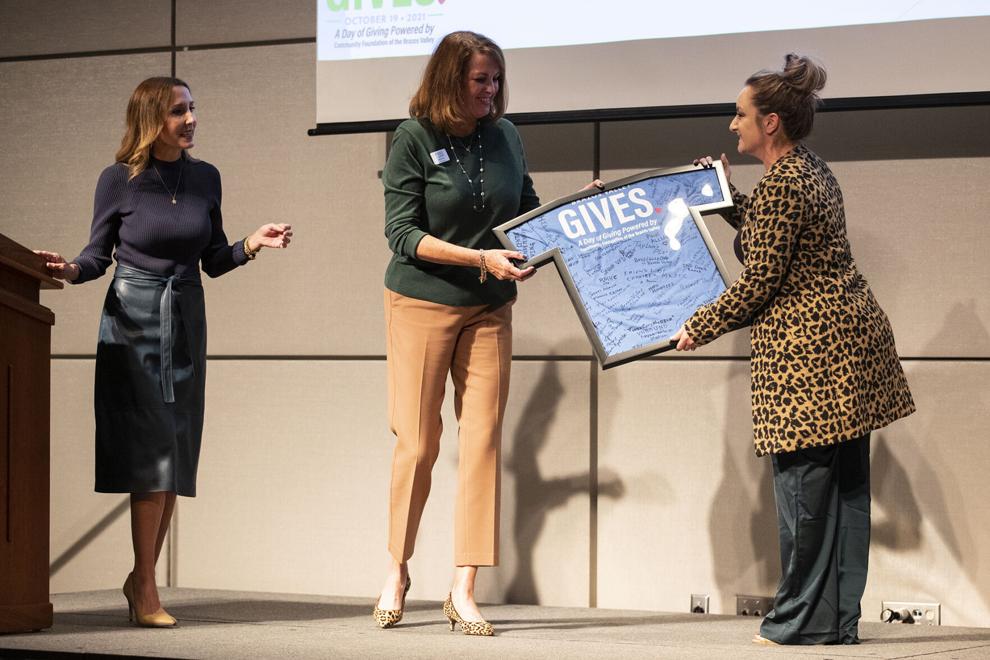 Brazos Valley Gives Celebration of Community Philanthropy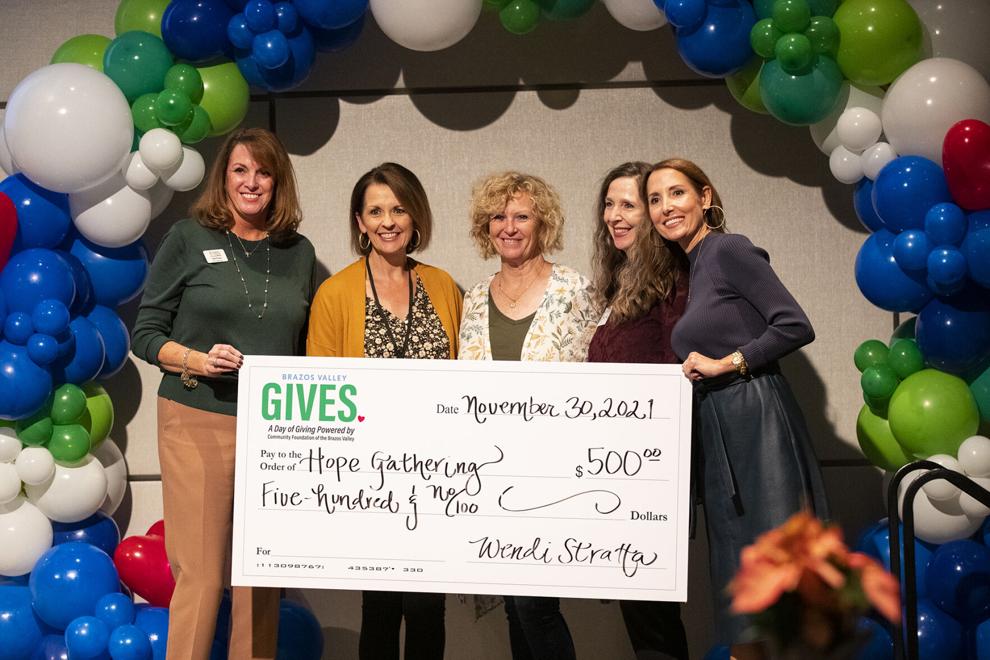 Brazos Valley Gives Celebration of Community Philanthropy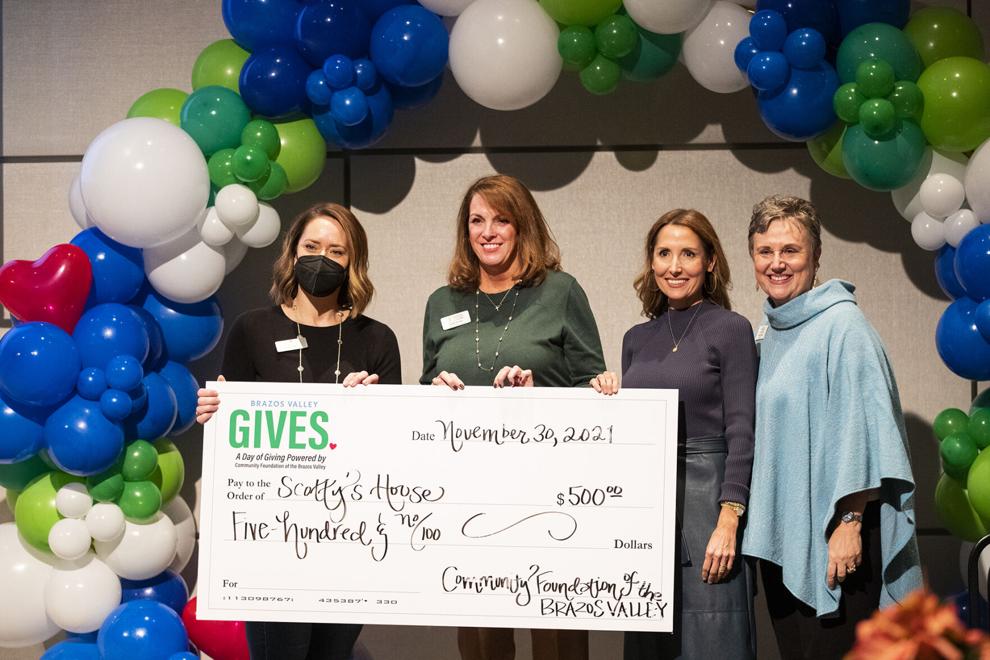 Brazos Valley Gives Celebration of Community Philanthropy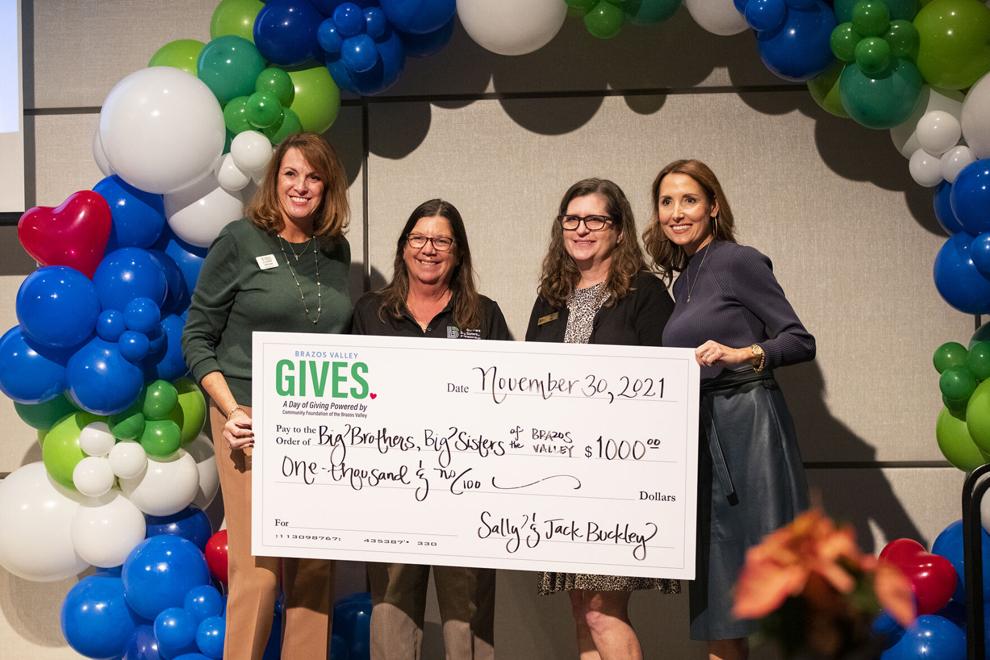 Brazos Valley Gives Celebration of Community Philanthropy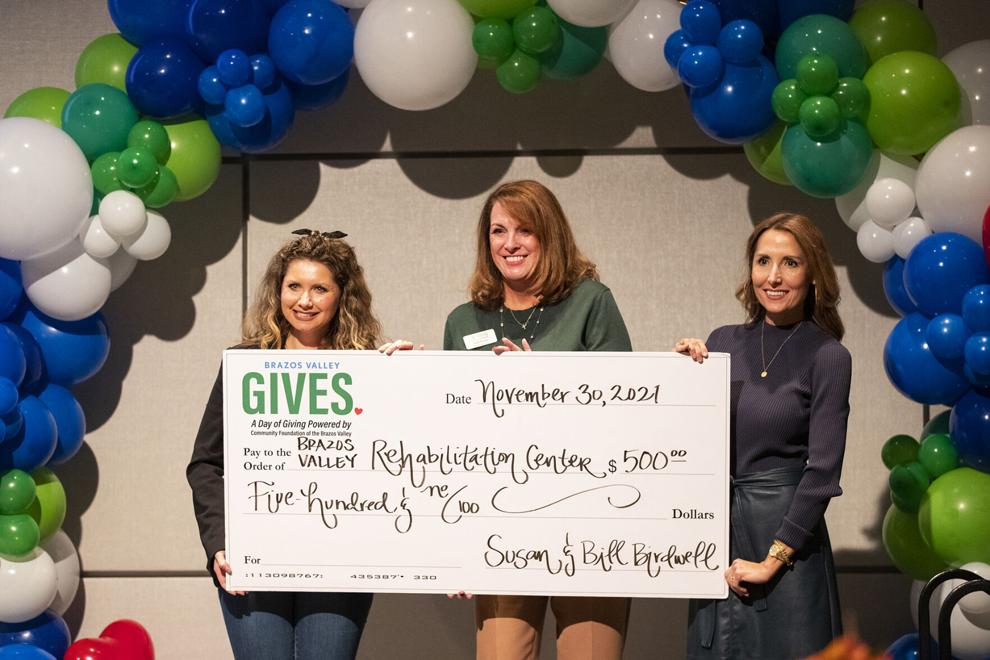 Brazos Valley Gives Celebration of Community Philanthropy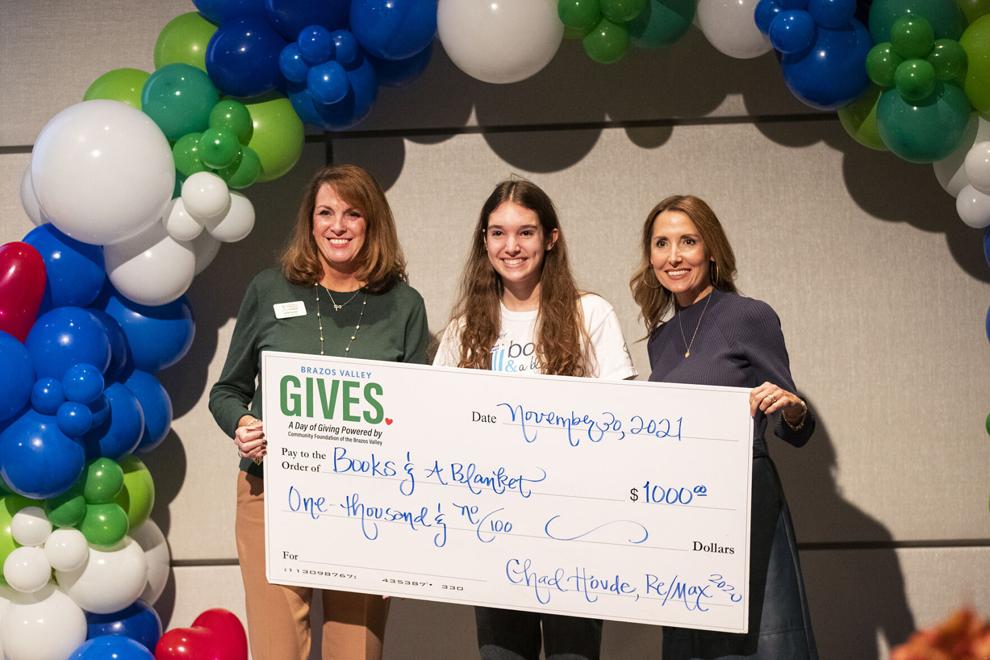 Brazos Valley Gives Celebration of Community Philanthropy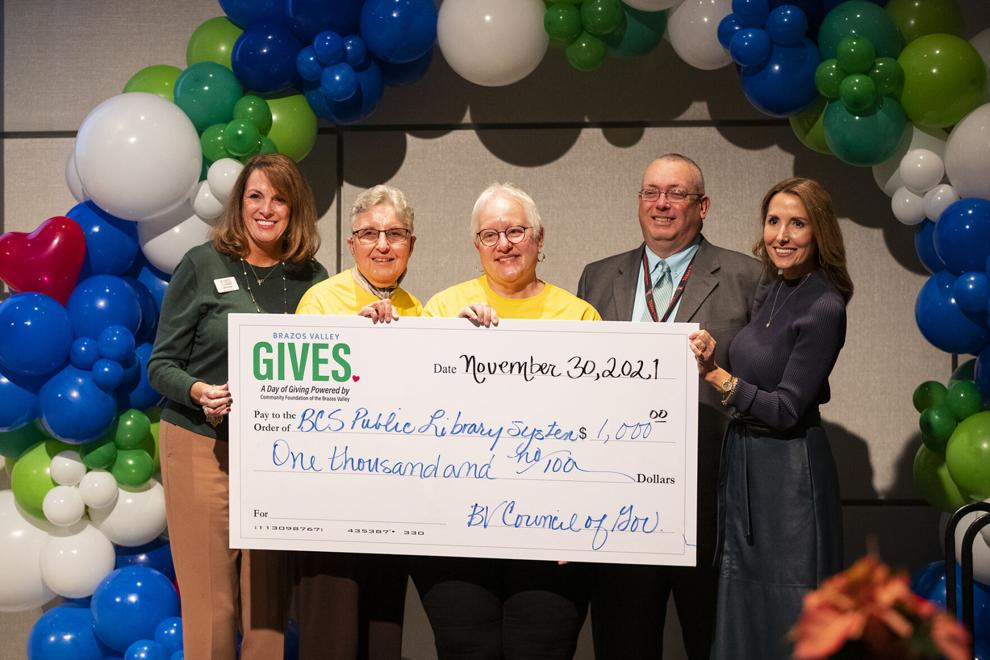 Brazos Valley Gives Celebration of Community Philanthropy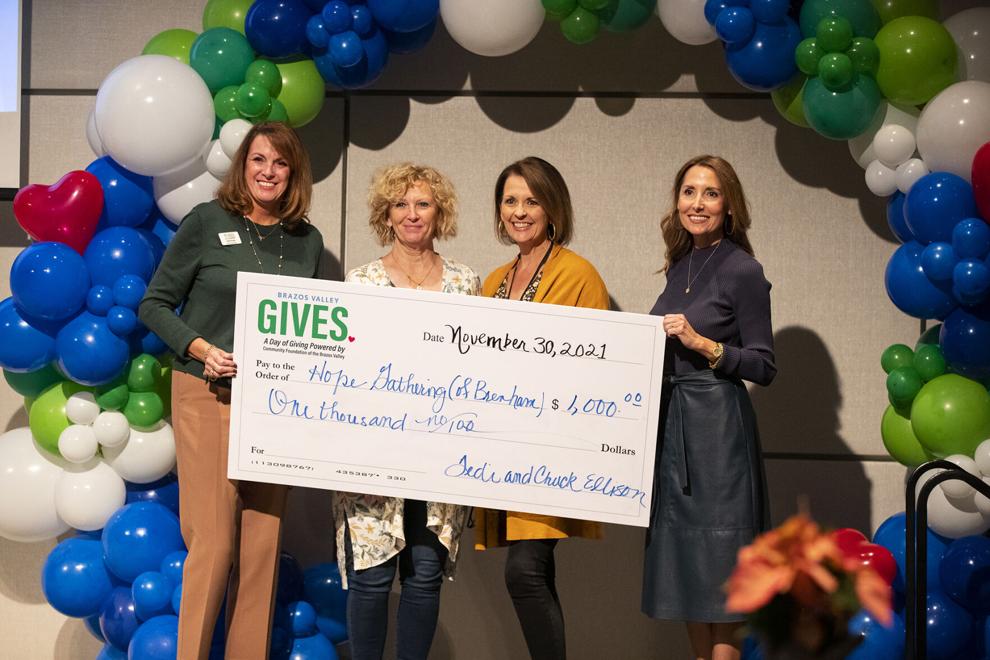 Brazos Valley Gives Celebration of Community Philanthropy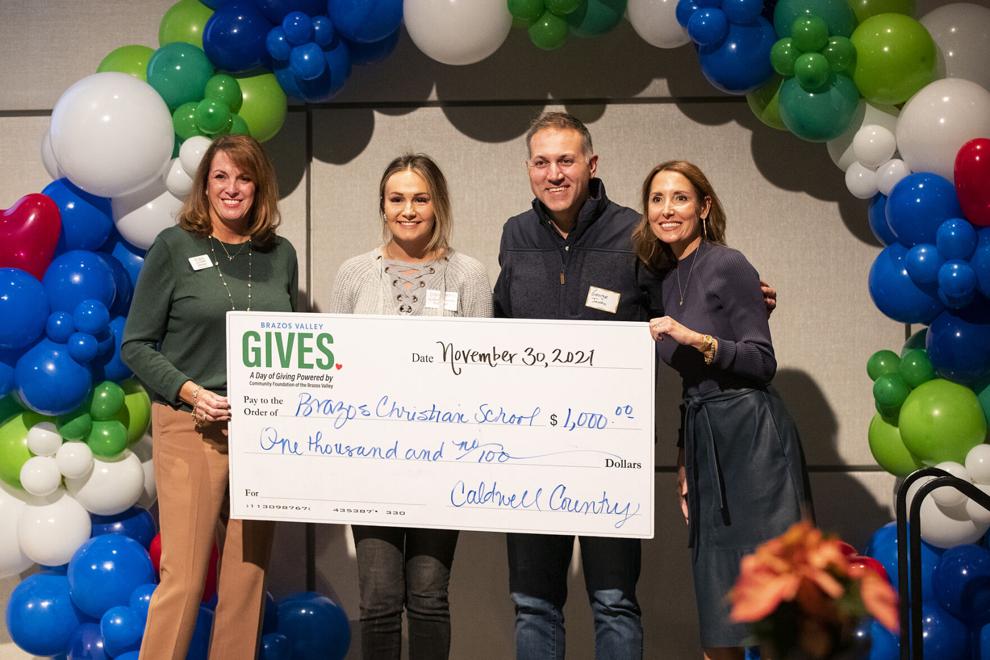 Brazos Valley Gives Celebration of Community Philanthropy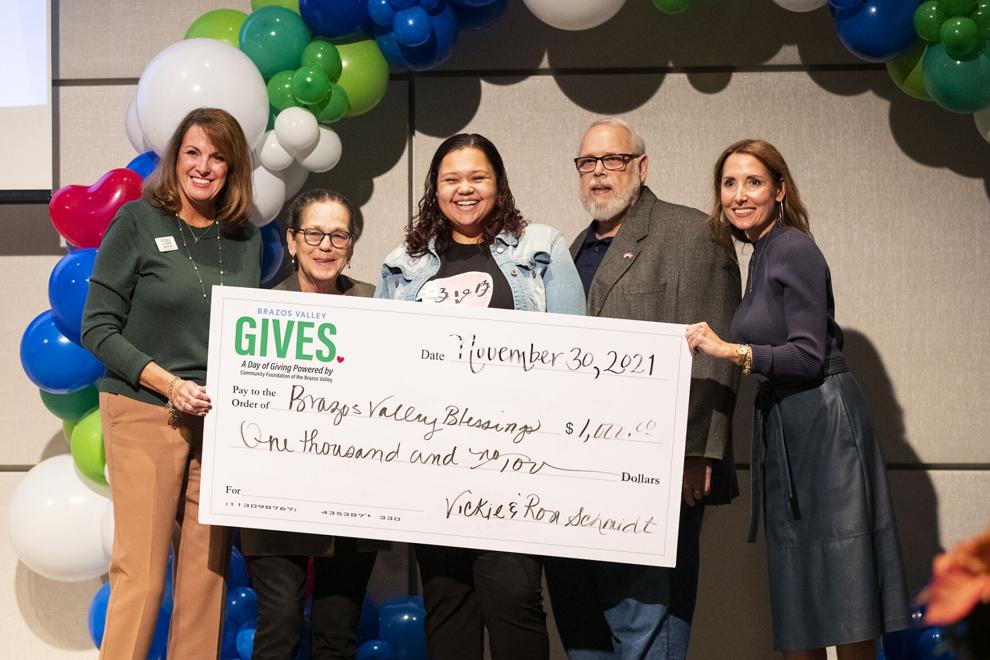 Brazos Valley Gives Celebration of Community Philanthropy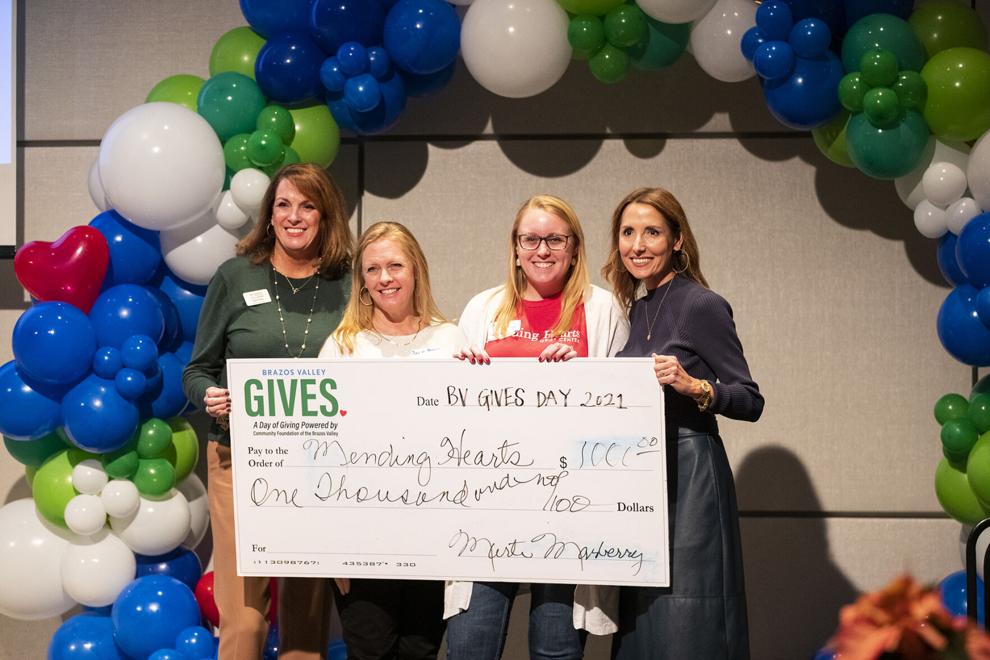 Brazos Valley Gives Celebration of Community Philanthropy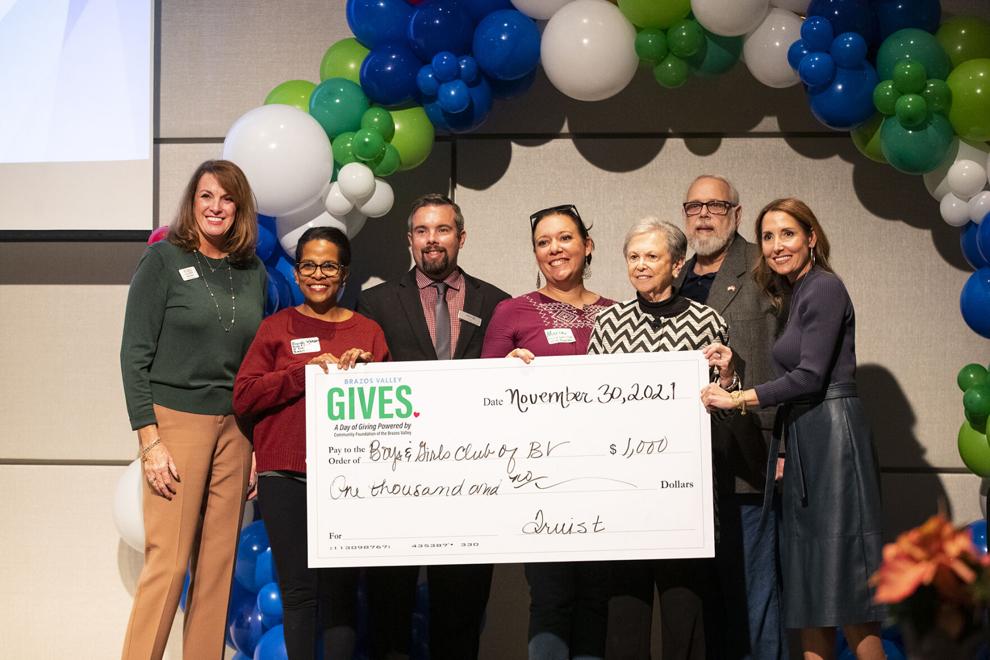 Brazos Valley Gives Celebration of Community Philanthropy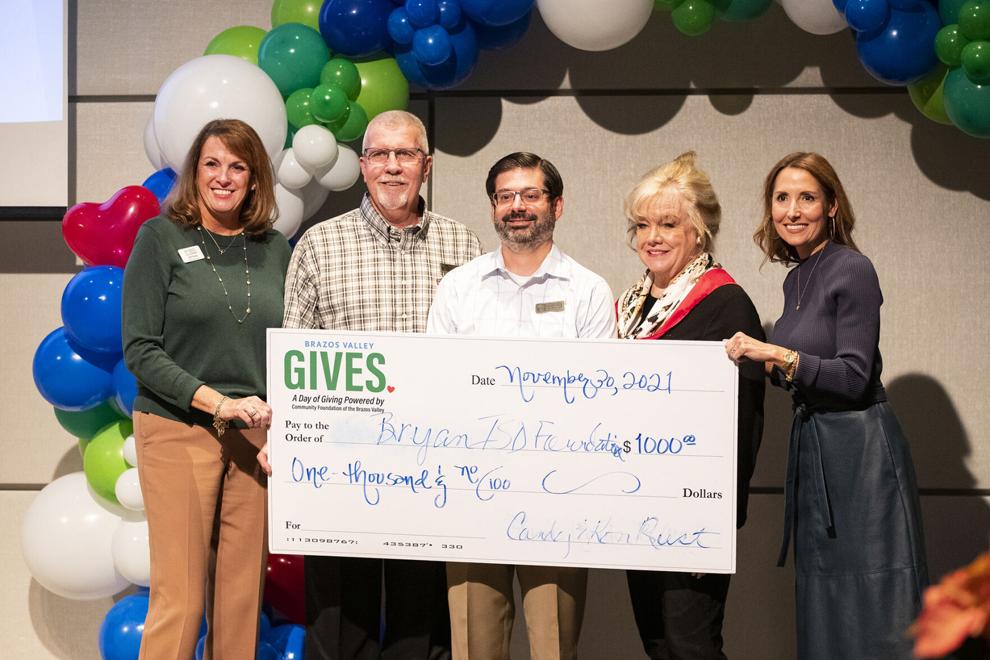 Brazos Valley Gives Celebration of Community Philanthropy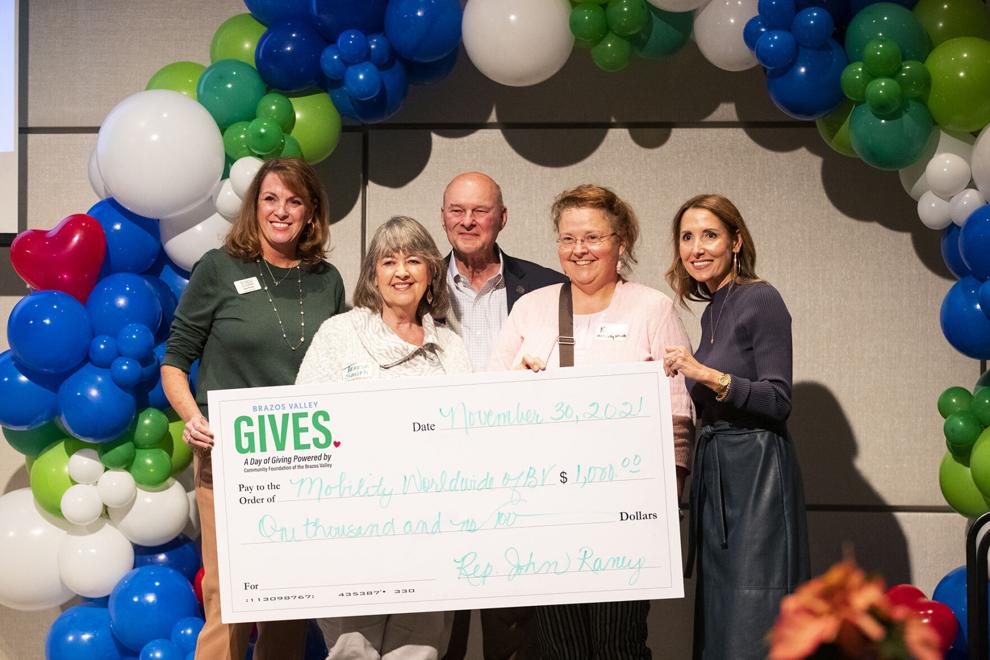 Brazos Valley Gives Celebration of Community Philanthropy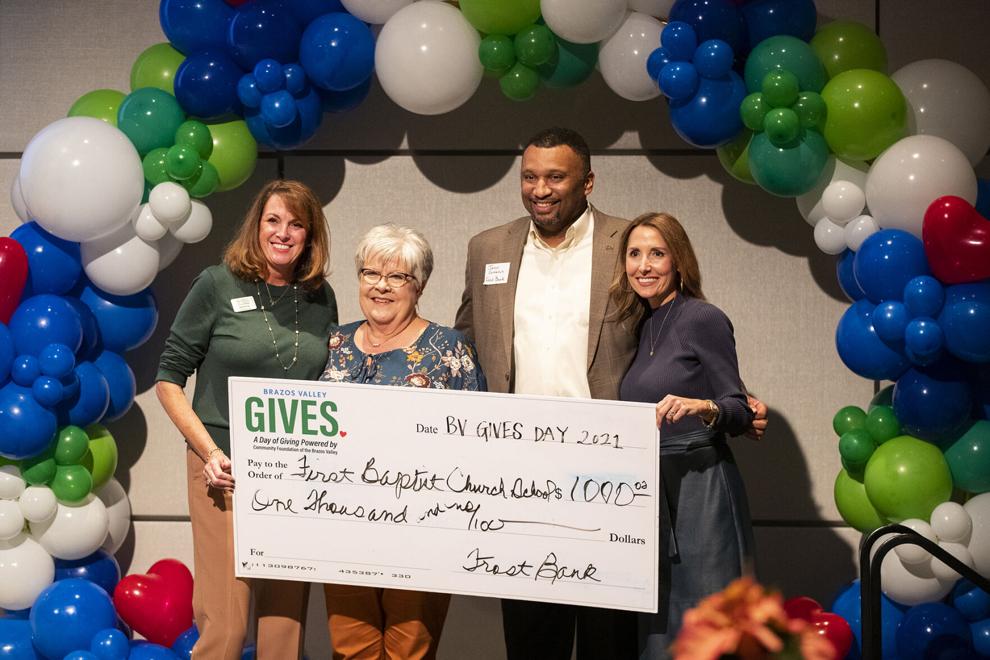 Brazos Valley Gives Celebration of Community Philanthropy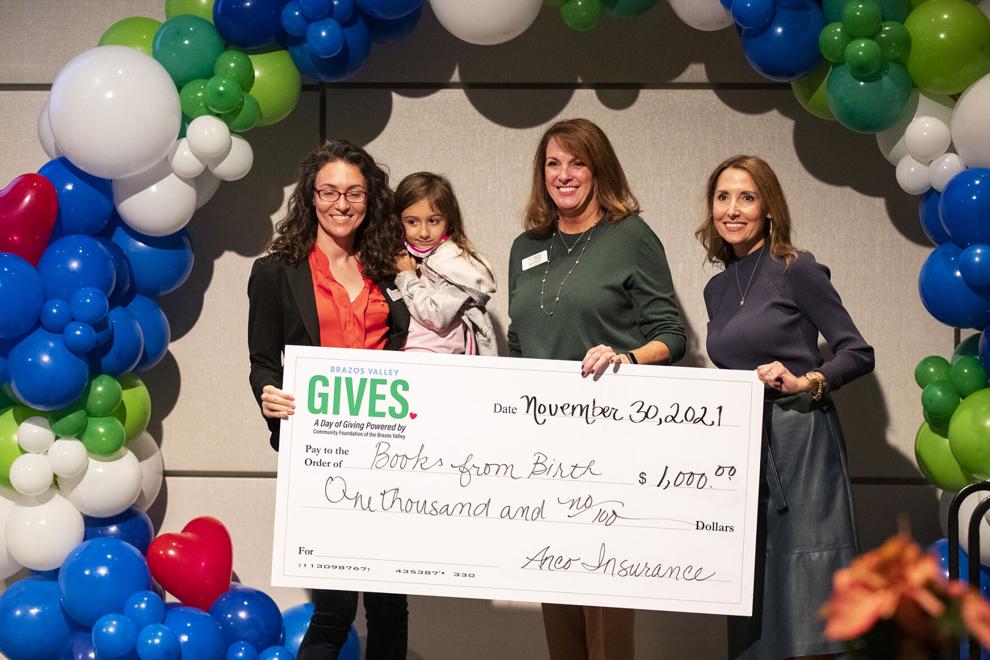 Brazos Valley Gives Celebration of Community Philanthropy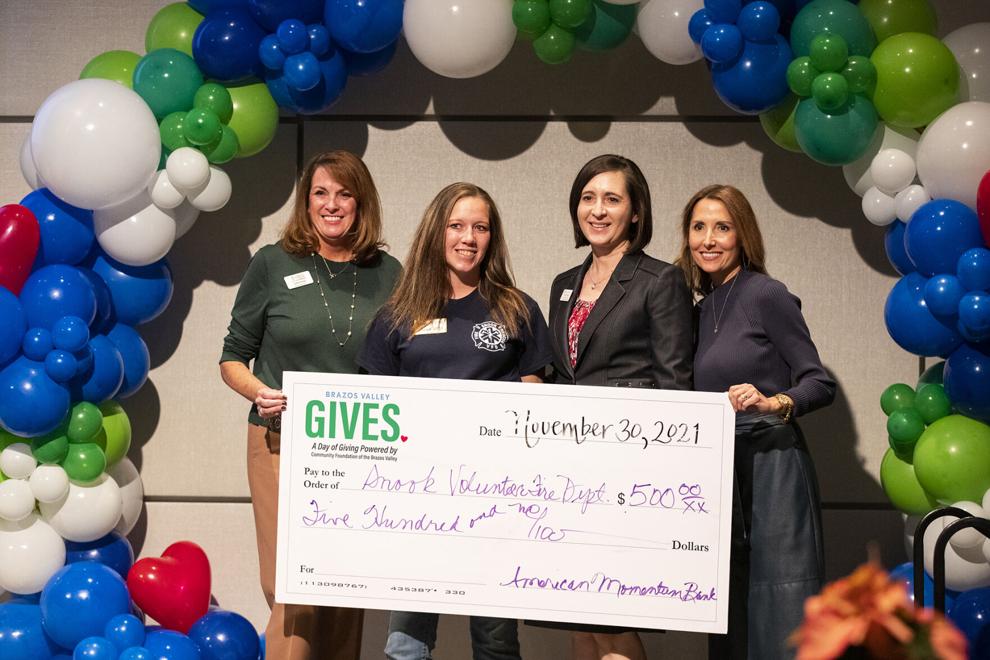 Brazos Valley Gives Celebration of Community Philanthropy
Brazos Valley Gives Celebration of Community Philanthropy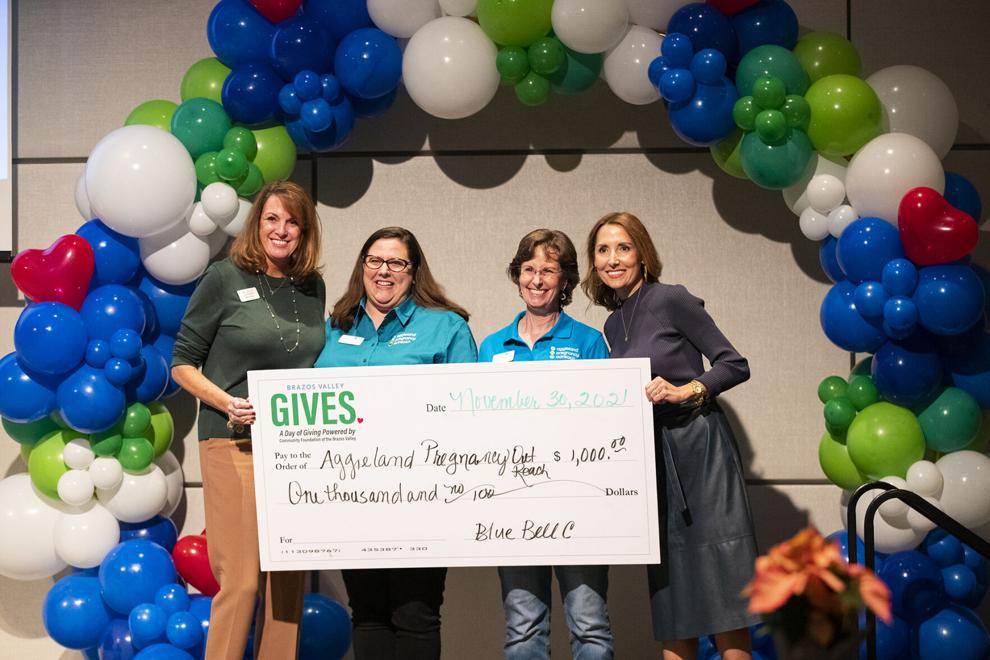 Brazos Valley Gives Celebration of Community Philanthropy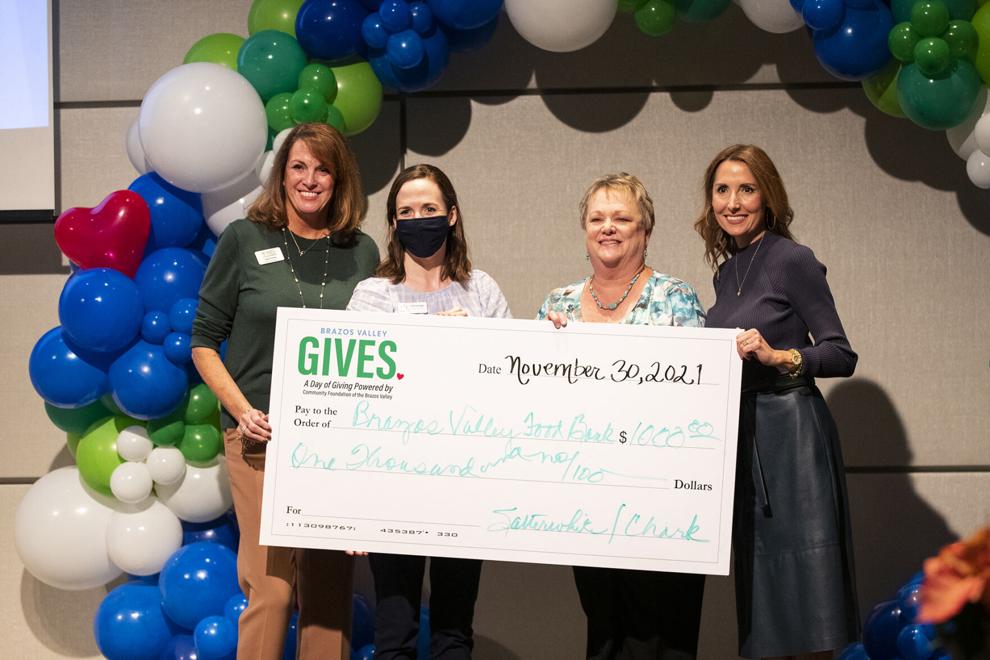 Brazos Valley Gives Celebration of Community Philanthropy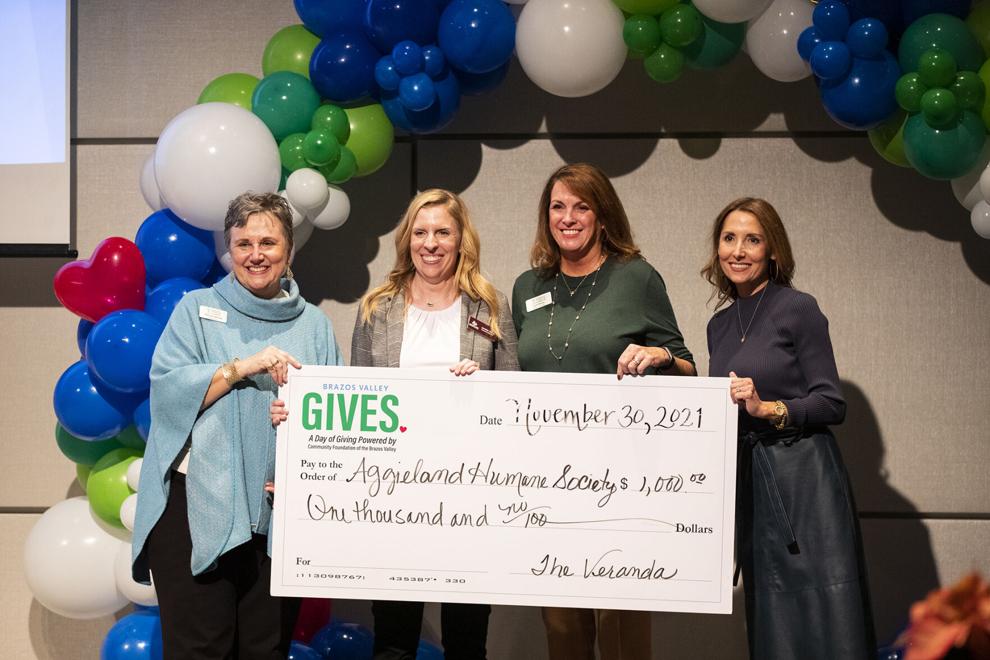 Brazos Valley Gives Celebration of Community Philanthropy
Brazos Valley Gives Celebration of Community Philanthropy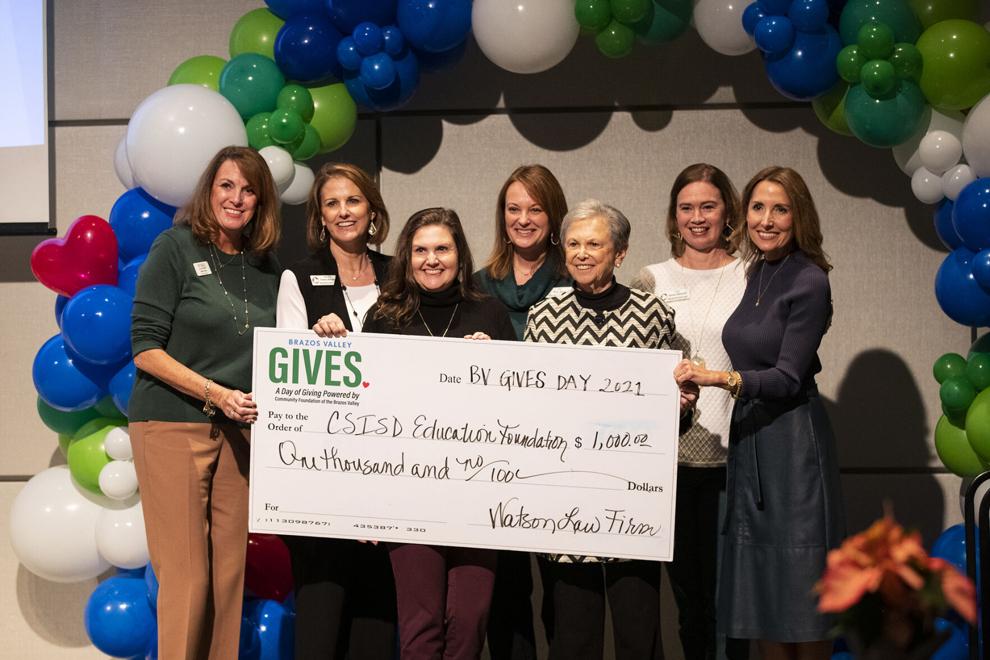 Brazos Valley Gives Celebration of Community Philanthropy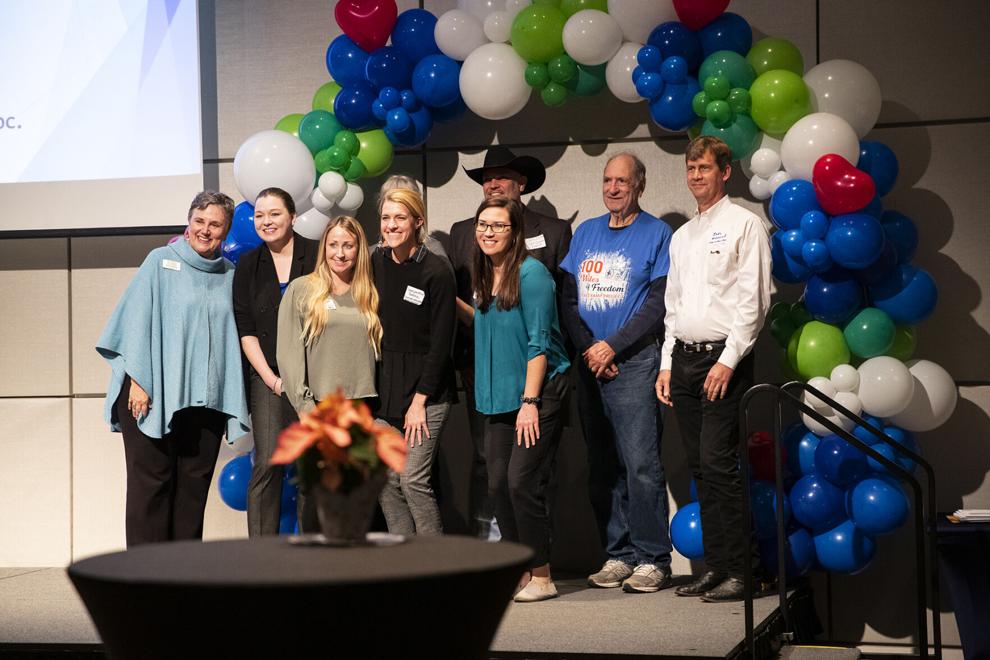 Brazos Valley Gives Celebration of Community Philanthropy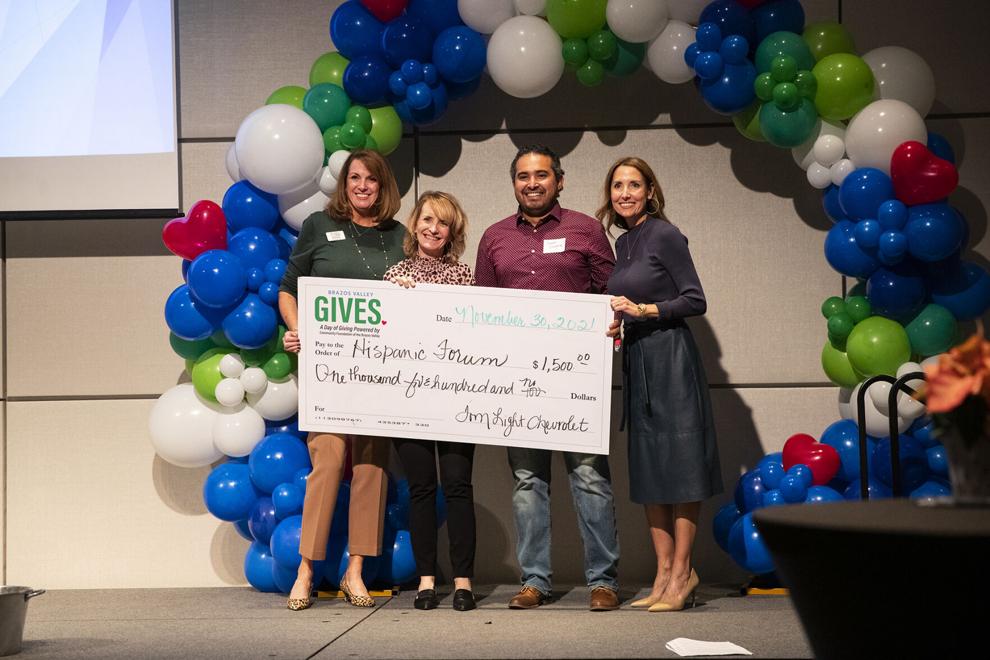 Brazos Valley Gives Celebration of Community Philanthropy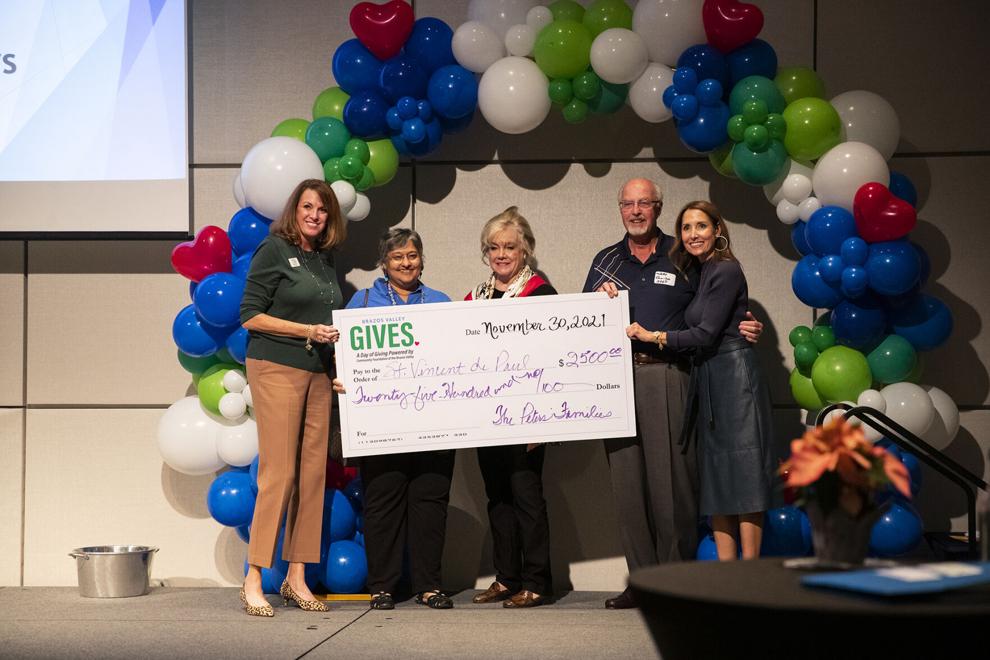 Brazos Valley Gives Celebration of Community Philanthropy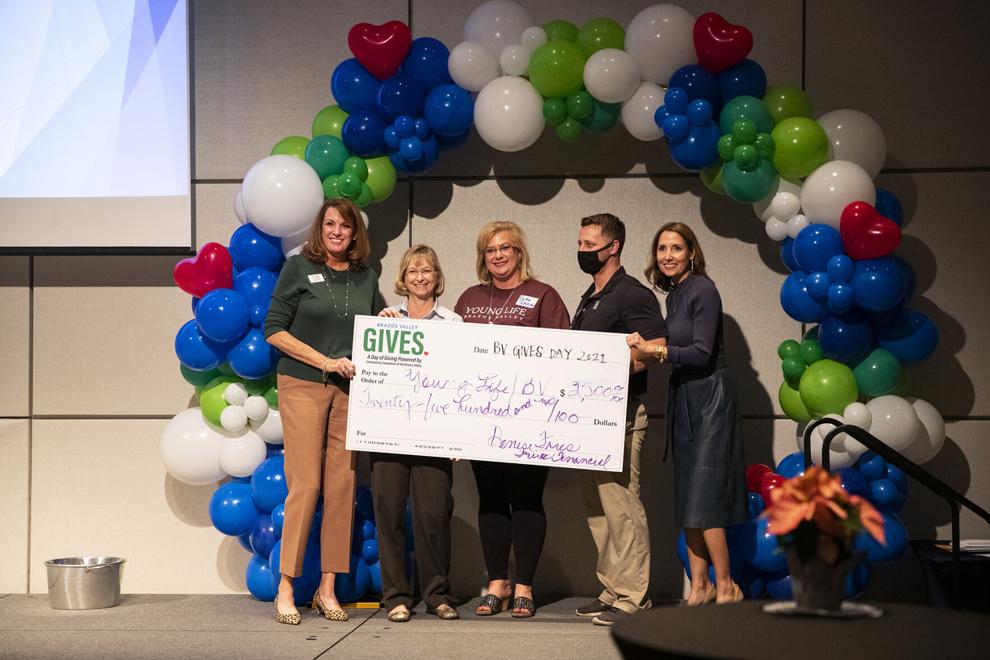 Brazos Valley Gives Celebration of Community Philanthropy
Brazos Valley Gives Celebration of Community Philanthropy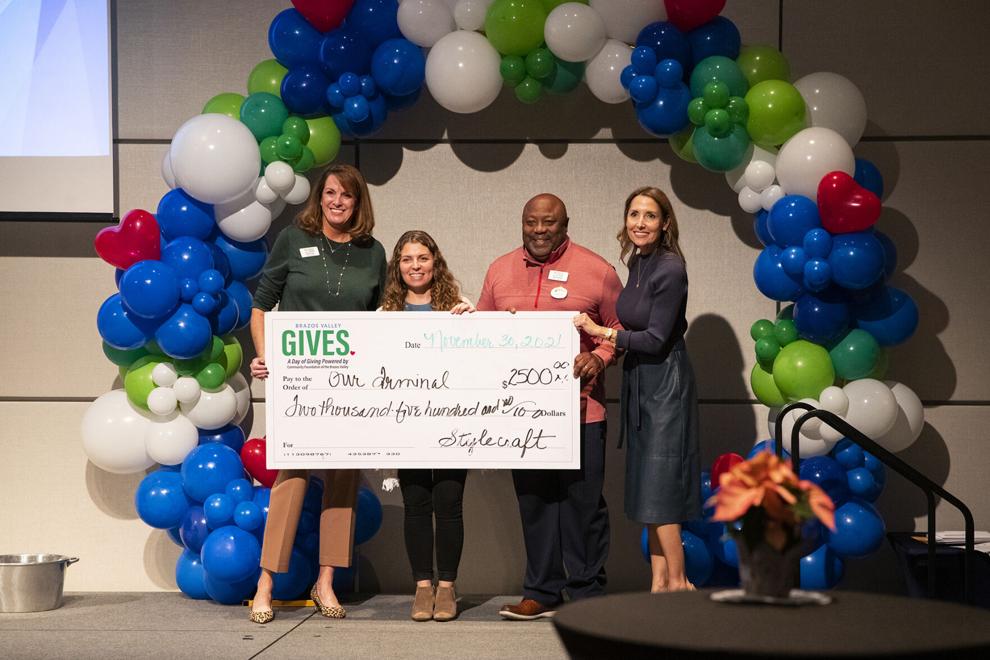 Brazos Valley Gives Celebration of Community Philanthropy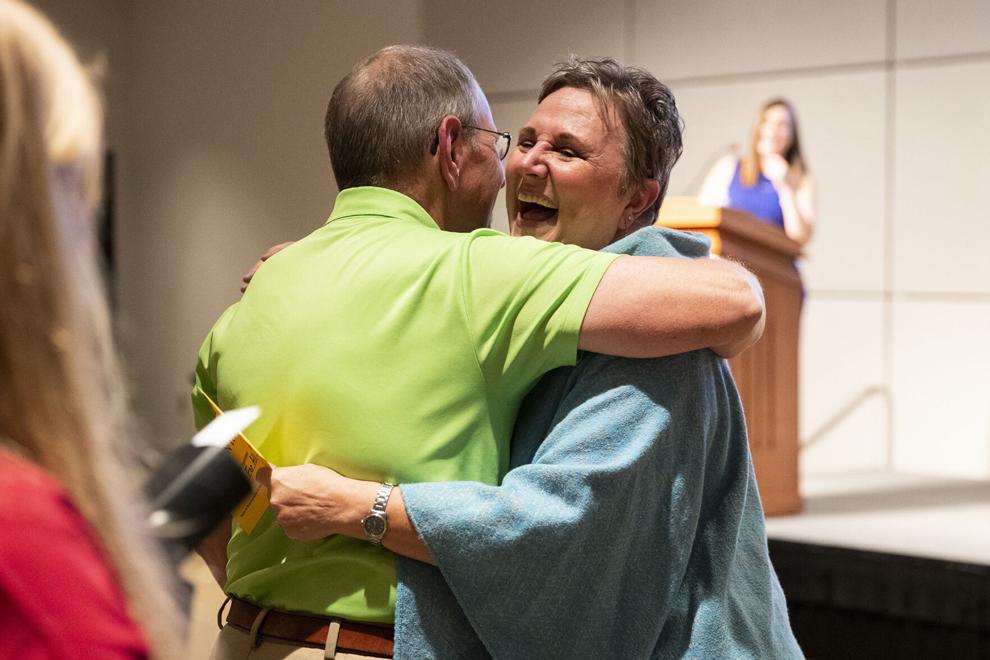 Brazos Valley Gives Celebration of Community Philanthropy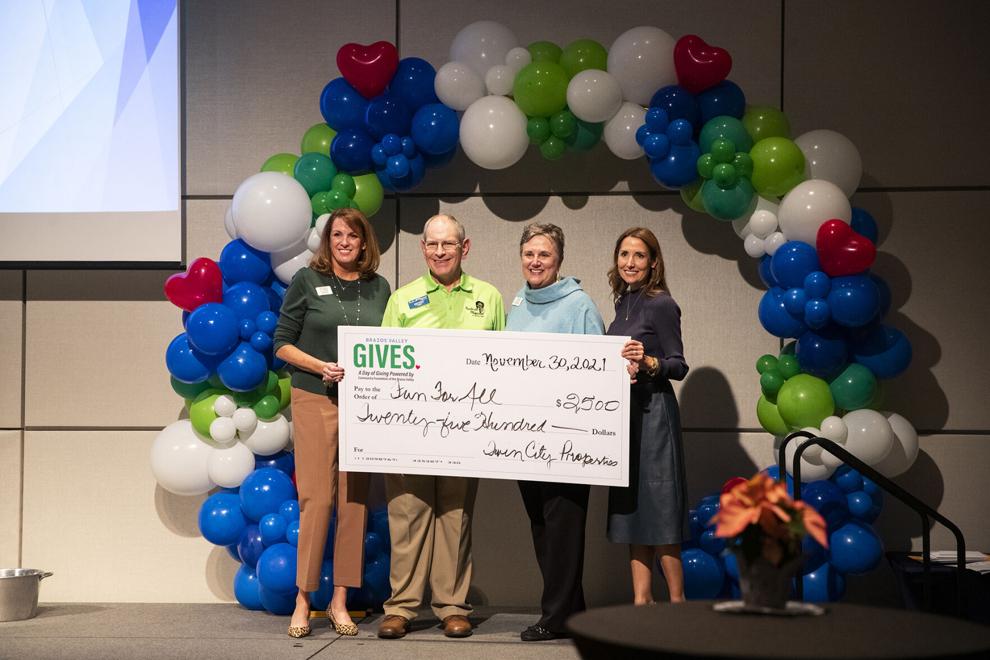 Brazos Valley Gives Celebration of Community Philanthropy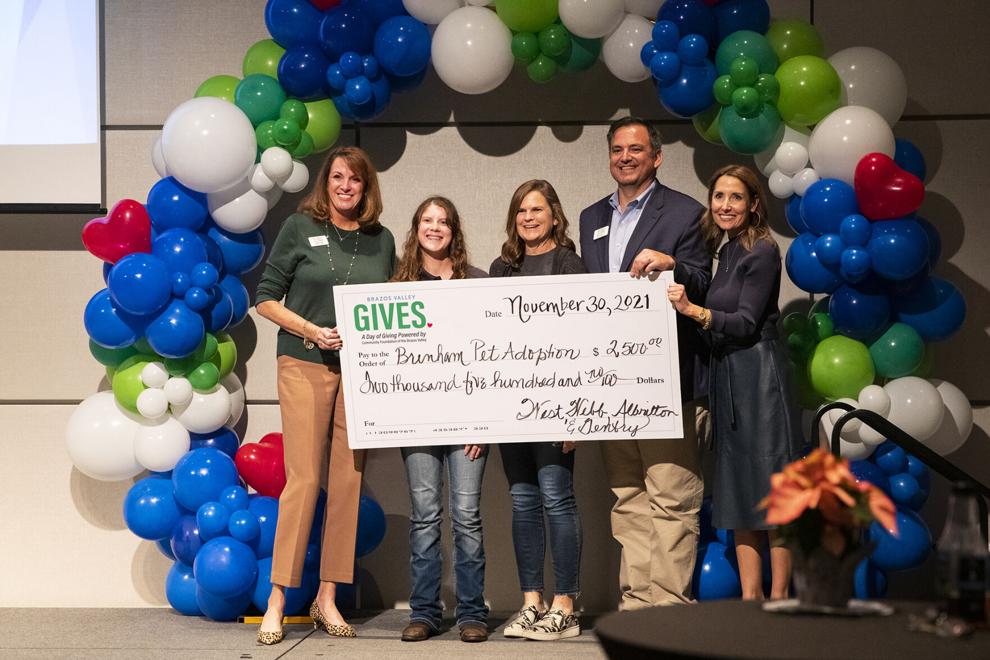 Brazos Valley Gives Celebration of Community Philanthropy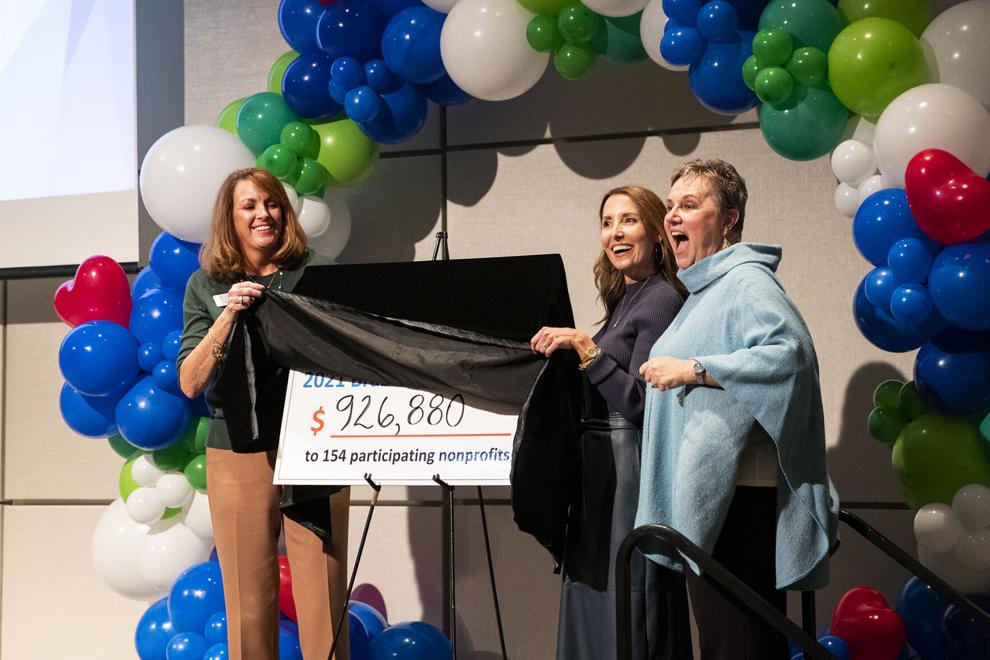 Brazos Valley Gives Celebration of Community Philanthropy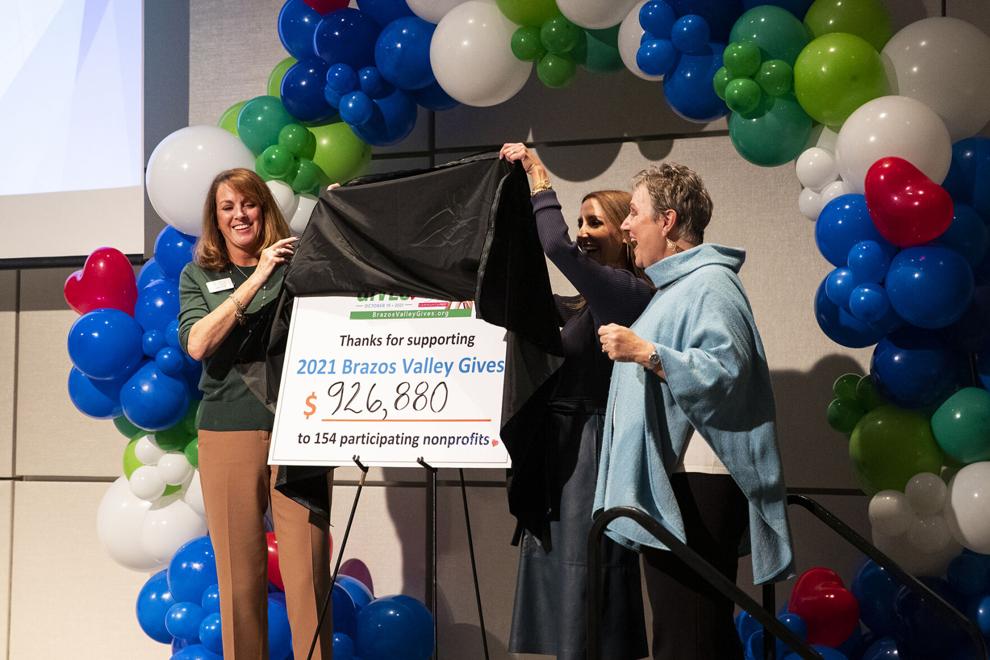 Brazos Valley Gives Celebration of Community Philanthropy