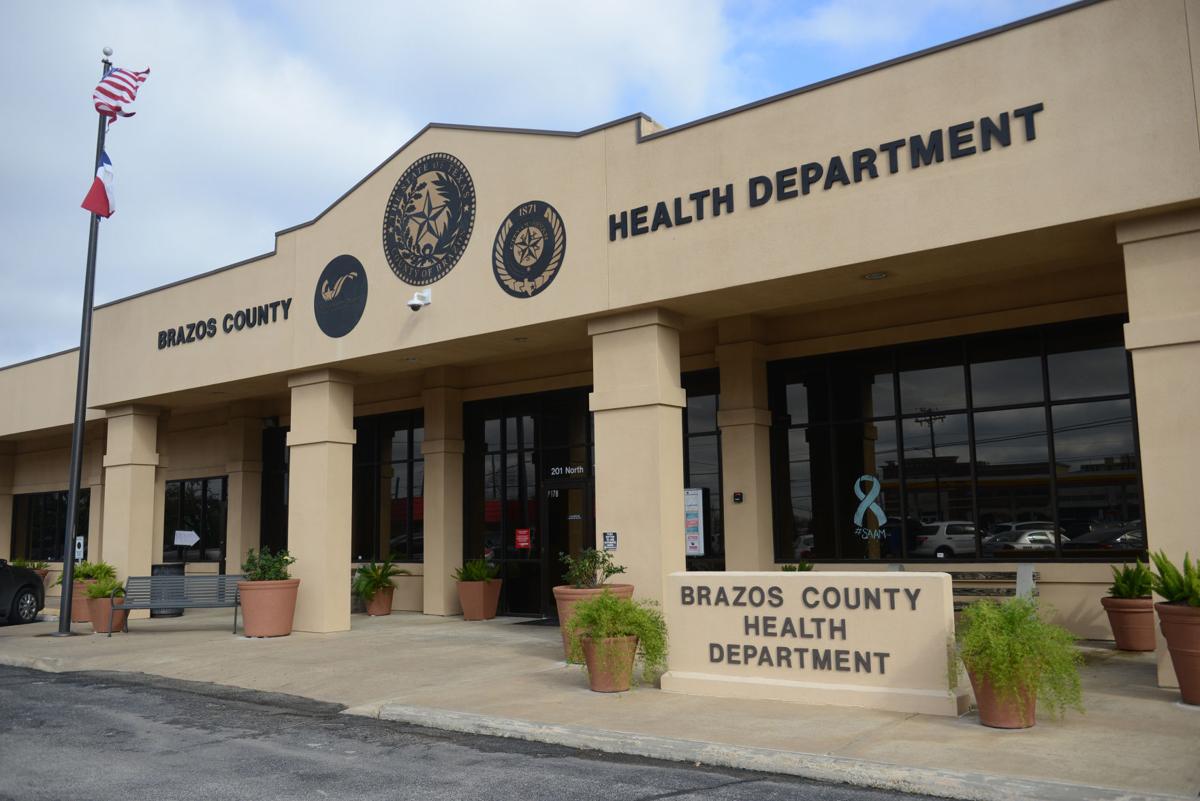 Brazos County health officials reported 37 new cases of COVID-19 on Thursday.
The county now has 3,850 total cases. Of the total cases, 597 are considered active, which is 16 fewer than Wednesday's total; 3,208 have recovered, which is 53 more than Wednesday's total. The number of active cases is down from 982 on July 17 and 1,168 on July 3. The active case total peaked July 8 at 1,327.
A spokesperson for Texas A&M told the Texas Tribune there have been 307 coronavirus cases associated with the College Station flagship and its 11 satellite campuses. Most of those cases are concentrated in College Station, the Tribune reported.
Health officials said Thursday that 28,834 tests for COVID-19 have been administered by Brazos County health care providers, which is 444 more than Wednesday's total. Brazos County's total positivity rate — the percentage of positive cases to viral tests — is 13.35.
There were 31 Brazos County residents hospitalized Thursday, which is five more than Wednesday's total. Two people were discharged from the hospital. Health officials said Thursday that Brazos County's total hospital bed occupancy is at 65%, and the ICU bed occupancy is at 75%. Those numbers include all patients, not just those with COVID-19.
According to the Texas Department of State Health Services, as of Thursday afternoon there were 110 hospital beds and two ICU beds available in the Brazos Valley trauma region. There were 45 ventilators available and 70 COVID-19 patients hospitalized.
To date, 45 Brazos County residents have died after being treated for COVID-19. The latest death was reported on Tuesday.
Brazos Valley
Burleson and Washington counties' COVID-19 numbers remained unchanged on Thursday. Burleson County continued to report 228 cases, with 139 recoveries. There have been five deaths there. In Washington County, there are 452 cases, with 313 who have recovered. The DSHS reports 37 deaths there, an adjustment of Wednesday's report of 38 deaths.
According to the DSHS, there are 204 cases in Robertson County, an increase of two. There are 106 who have recovered and one person who has died. In Milam County, there were four additional cases, bringing the total to 297. Three people have died and 253 have recovered, according to the DSHS. Leon County reports 137 cases, an increase of one. One person has died, and 87 have recovered.
In Grimes County, there are 832 cases — an increase of four cases — the DSHS reports. Of those, at least 438 are connected to the TDCJ. There have been 19 deaths in Grimes County, 15 of which are connected to the Pack Unit. The DSHS has adjusted the death toll in Grimes County after reporting 20 deaths on Wednesday. Officials report 619 people have recovered there. Madison County is now reporting 637 cases, with 132 who have recovered, the DSHS said. According to the Texas Department of Criminal Justice, there are 377 active cases among inmates at the Ferguson Unit in Madison County.
Statewide
Officials reported 8,800 new cases on Thursday, bringing the total statewide to 412,107. There were 70,106 viral tests reported Wednesday, making the state's positivity rate 12.1%. There are 9,296 people hospitalized statewide, occupying 17.1% of Texas' hospital beds, state officials said.
As of Thursday, there have been 6,274 people who have died. The previous death count was lowered after state officials said an "automation error" caused 225 deaths to be incorrectly added to the overall death count, the Texas Tribune reported.
Harris County reports the most cases in the state, with 69,126. There have been 1,206 people who have died there.
The Waco-McLennan County Health District reported 71 new cases of COVID-19 on Thursday. There are 4,263 cases there, with 1,822 active cases and 2,397 who have recovered. Officials said 44 have died in McLennan County. There are 64 people hospitalized there, 52 of which are McLennan County residents.
Concerned about COVID-19?
Sign up now to get the most recent coronavirus headlines and other important local and national news sent to your email inbox daily.