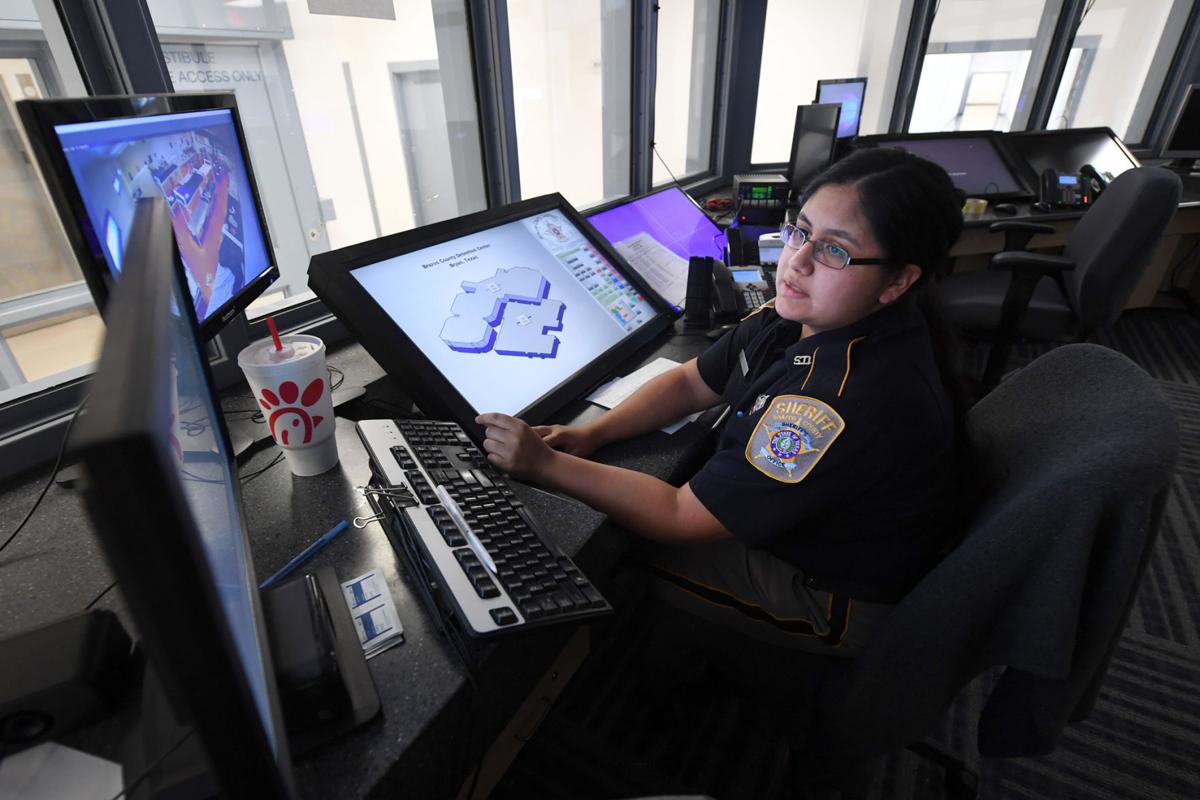 Brazos County Sheriff Chris Kirk said at Tuesday's county Commissioners Court meeting that 24 inmates at the Brazos County Jail have tested positive for COVID-19 and 10 more are being quarantined while awaiting test results.
Kirk said two of the jail's dormitories are locked down for potential exposure and are being monitored. Eight staff members have tested positive for COVID-19 and nine are quarantined.
As of Tuesday, there were 577 people — 486 men and 91 women — in the Brazos County Jail.
"It is obviously a significant exposure. We are working with the health authority and an epidemiologist now is consulting with us, along with our medical staff," Kirk said. "We are continuing our protocols for managing the infection."
Kirk said jail staff members are exploring ways to lower the number of inmates in the jail, including some pretrial bond releases, along with possibly reducing the number of arrests for Class C misdemeanors, with officer discretion.
"If we can reduce the jail population, obviously there will be fewer people — but it also gives us more bed space to control and move the inmates that aren't sick," Kirk said. "I assure you we are continuing our best efforts to control this."
Be the first to know
Get local news delivered to your inbox!