Senior dogs are our special dogs. They don't have the cuteness or flashiness of puppies, and they're usually not the athletic partner that they were in their "prime." Senior dogs are special because they've earned the right to be our true companions. We know them and they understand us intimately, which is why we owe it to them to provide them with the best quality of life and comfort in their golden years.
With improved diet and veterinary care, our dogs are now able to live longer than ever before. Older dogs, like people, now tend to live long enough to experience more age-related conditions and challenges and a new set of needs.
According to the American Veterinary Medical Association, depending on a dog's breed or type, a dog who is 6-8 years of age can be considered a senior dog. Large and giant breeds mature late but have shorter life spans and age much more quickly than small or toy breeds.
Dogs can develop many of the same physical problems that humans experience as we age, such as metabolic or endocrine disease (kidney, liver, diabetes), heart disease, vision and hearing problems, joint problems and degenerative weakness.
In addition, though dogs (and people) can get cancer at any age, it becomes more prevalent in older dogs. Almost half of dogs over the age of 10 will develop cancer. Here are some basic considerations when caring for older pets:
Increased veterinary care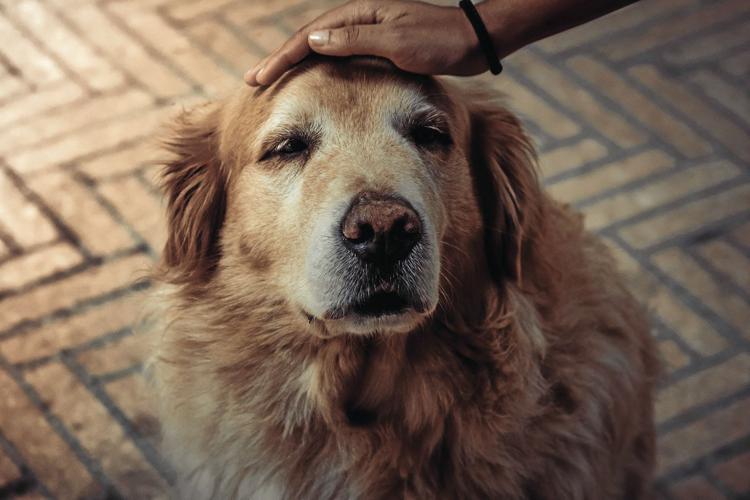 Geriatric pets should have semi-annual veterinary visits instead of annual visits so signs of illness or other problems can be detected early and treated. Senior pet exams are similar to those for younger pets but are more in depth and may include dental care, blood work and specific checks for signs of diseases that are more likely in older pets.
Diet and nutrition
Geriatric pets often need foods that are more readily digested, have different calorie levels and ingredients, and include anti-aging nutrients.
Weight control
Weight gain in geriatric dogs increases the risk of health problems.
Parasite control
Older pets' immune systems are not as healthy as those of younger animals. As a result, they can't fight off diseases or heal as fast as younger pets.
Maintaining mobility
As with older people, keeping older pets moving through appropriate exercise helps keep them healthier and more mobile.
Vaccination
Your pet's vaccination needs may change with age. Talk to your veterinarian about a vaccination program for your geriatric pet.
Reproductive diseases
Non-neutered/non-spayed geriatric pets are at higher risk of mammary, testicular and prostate cancers.
Mental health
Pets can show signs of senility. Stimulating them through interactions can help keep them mentally active. If you notice any changes in your pet's behavior, consult your veterinarian.
Environment
Older pets may need changes in their lifestyle, such as sleeping areas to avoid stairs or more time indoors. Disabled pets have special needs that can be discussed with your veterinarian.
Behavioral changes
Dogs can also develop behavioral changes such as confusion, increased vocalization, anxiety, changes in sleep cycles and house soiling. Older people can develop what we term as "senility." In dogs, we term that behavior as canine cognitive disorder. This disorder should only be considered when other medical conditions have been ruled out. Be sure to talk to your veterinarian for advice on caring for your senior dog.
How to tell if your dog has arthritis
If you notice your dog seems to be in pain and isn't as active as usual, talk to your veterinarian; your pet might have arthritis. Older pets, especially large dogs, are vulnerable to arthritis and other joint diseases.
Signs of arthritis in aging pets
If your pet seems to have any of these symptoms for more than two weeks, the best thing to do is have your veterinarian examine your pet and recommend a treatment plan.
Favoring a limb
Difficulty sitting or standing
Sleeping more
Seeming to have stiff or sore joints
Hesitancy to jump, run or climb stairs
Weight gain
Decreased activity or interest in play
Attitude or behavior changes (including increased irritability)
Reduced alertness
Arthritis treatments for pets:
Healthy diet and exercise to help maintain proper weight.
Working with your veterinarian to find a drug treatment that helps relieve the pain.
Nonsteroidal anti-inflammatory drugs (NSAIDS). This is the most common treatment for arthritis in dogs. These drugs are similar to ibuprofen, aspirin and other human pain relievers. However, never give a NSAID for people to your pet unless instructed to do so by your veterinarian
Over-the-counter pet treatments, such as pills or food containing either glucosamine and chondroitin sulfate or Omega fatty acids. Both may help relieve the symptoms of arthritis in dogs.
Diets with special supplements may also help decrease discomfort and increase joint mobility.
Changes in the home environment may also help, such as orthopedic beds, stair steps to help an animal up to higher places (so they don't have to jump), raised feeding platforms, etc.
Dog days of winter
Here's advice from the American Kennel Club to help prepare your pet for the long, cold winter.
Provide plenty of fresh water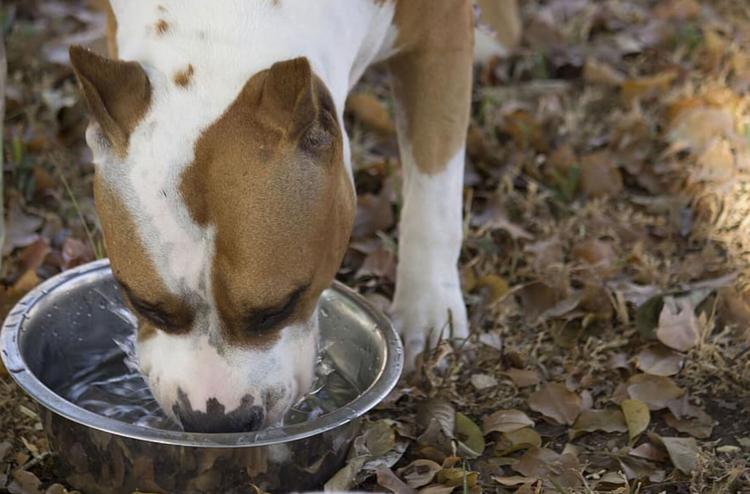 Your dog is just as likely to get dehydrated in the winter as in the summer, and snow is not a satisfactory substitute for water.
Provide plenty of food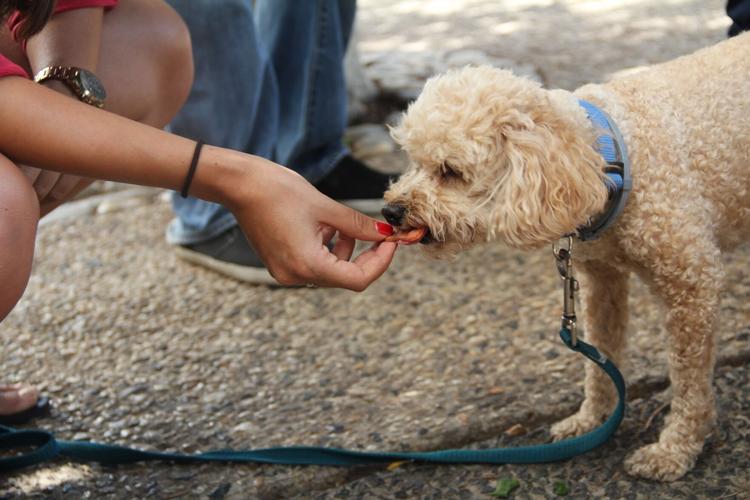 Feed your dog additional calories if he spends a lot of time outdoors. It takes more energy in the winter to keep body temperature regulated, so more calories are necessary.
Dogs kept indoors get less exercise during winter months and may gain weight, so keep an eye on their diet.
Keep your dog's paws dry
Rinse your dog's feet and dry them after a walk. This helps avoid tiny cuts and cracked pads.
A little petroleum jelly may soften the pads and prevent further cracking.
Groom your dog regularly
Your dog needs a well-groomed coat to keep properly insulated. Towel or blow-dry your dog if he gets wet from rain or snow.
Keep your dog warm, dry and away from drafts
Adequate shelter is a necessity. Tiles and uncarpeted areas may become extremely cold. Place blankets and pads on floors in these areas.
Be mindful of these hazards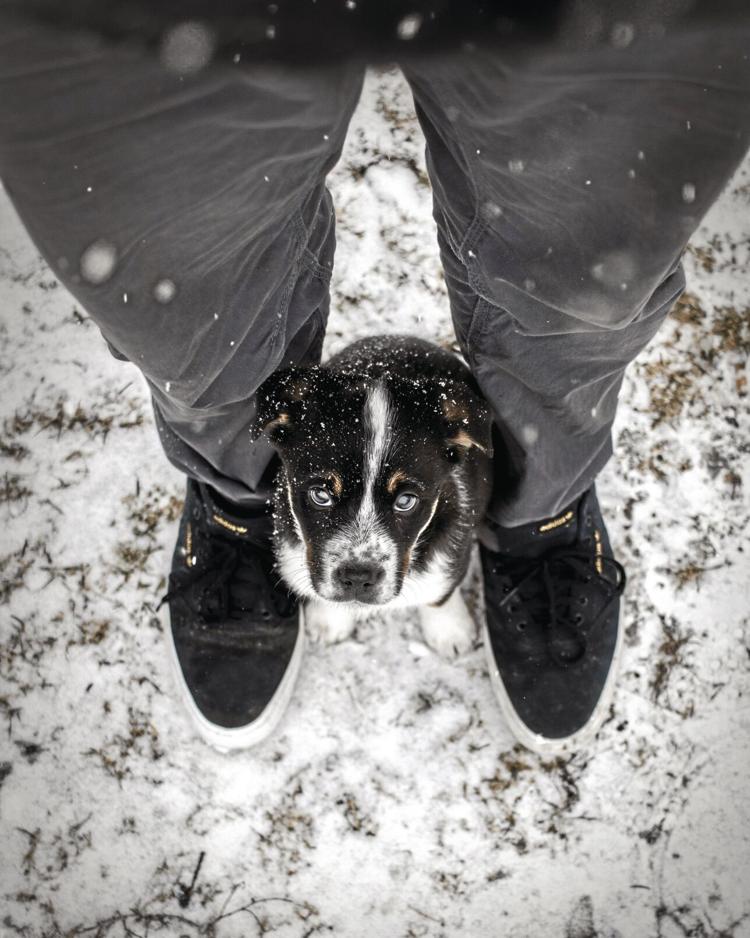 Cold: Don't leave your dog outside for long periods of time. Wind chill makes days colder than actual temperature readings, and dogs are susceptible to frostbite on their ears, tails and feet.
Ice and snow: Be careful when walking or playing with your dog outside. Your pup could slip or jump in a frozen lake, river or pond. Snow can muffle scents, and your dog can easily get lost.
Carbon monoxide: Don't leave your dog alone in a car. It gets too cold, and carbon monoxide from an engine left running is dangerous.
Antifreeze: Although it smells and tastes good to your dog, antifreeze is highly poisonous and can be lethal.