A delicious summertime treat and a favorite picnic basket staple, watermelon also offers some surprisingly good-for-you health benefits. And because it's 92 percent water, it's a refreshing source of hydration to cool you down when the temperature outside soars.
Thirsty? According to watermelon.org, consumers can usually count on getting about 10 ounces of water for every two-cup serving of watermelon, and just 80 calories with no fat or cholesterol to boot.
Here's what else you can expect from this pink pack of flavor: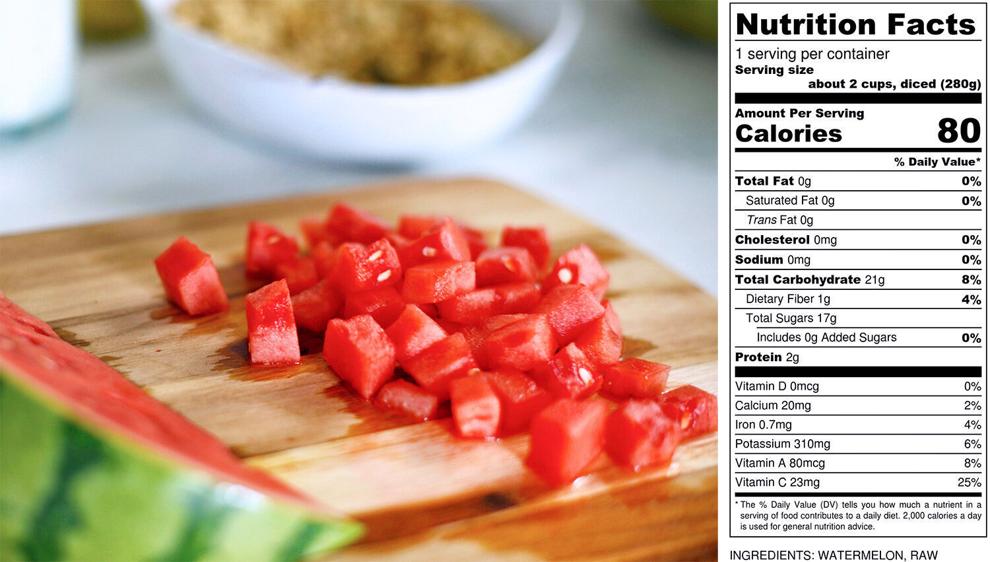 ---
Vitamins and minerals
Also found in tomatoes and grapefruit, lycopene is what gives the melon's flesh its vibrant pinkish-red hue, with watermelon containing higher levels of the antioxidant than any other fruit or vegetable to boost and protect the health of your cells.
Watermelon also boasts a number of essential vitamins and minerals. The U.S. Department of Agriculture's food nutrient database reveals that a two-cup serving of watermelon provides 6 percent of your recommended daily allowance of magnesium, potassium and vitamin B6; 8 percent of your recommended daily vitamin A; and 25 percent of your recommended daily vitamin C.
Vitamin A supports eye health, as well as healthy teeth, skin and soft tissue, while vitamin C strengthens the immune system and plays an important role in helping to maintain strong bones, skin and cartilage.
Vitamin B6 is a necessary component of antibody development and assists protein metabolism and nerve function.
Helping regulate your body's fluid balance, potassium contributes to building muscle as it facilitates the processing of carbohydrates. And magnesium offers a number of health benefits that includes supporting immunity, keeping your heartbeat and blood sugar levels consistent, and promoting strong bones.
---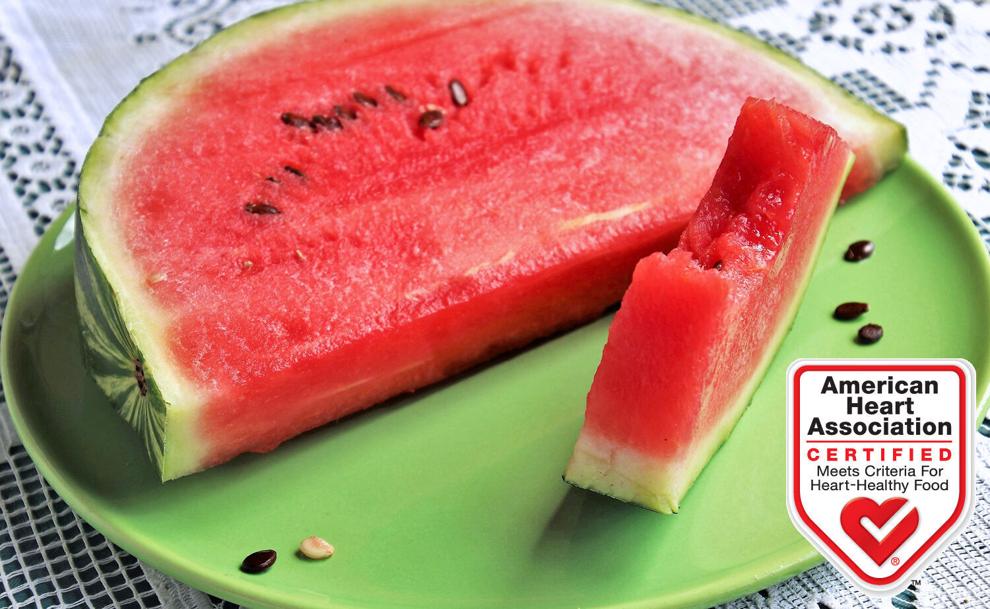 A heart-healthy food
As if that's not reason enough to slice up and enjoy a nice cold wedge of watermelon this summer, the colorful fruit also meets the American Heart Association's Heart-Check Certified food criteria, making it a smart and safe dietary choice for anyone with cardiovascular issues.
---
Workout recovery
Some studies indicate that watermelon juice may help sore muscles recover faster after intense exercise thanks to a naturally occurring amino acid called L-citrulline that works to speed oxygen flow to muscle tissue. Easier for the body to process, unpasteurized fresh watermelon juice seems to have a more beneficial effect than L-citrulline in supplement form.
---
Safe handling
Don't waste your watermelon or undermine all these benefits with improper handling. The U.S. Food and Drug Administration recommends washing all fresh produce thoroughly under clean running water before eating or cutting in order to rinse off any potential contaminants on the skin that could make you sick, and even scrubbing firm-skinned items like melons with a produce brush. If the melon shows any indications of bruising, rot, insects or other damage, don't risk it.
To reap the greatest health advantages from your watermelon, plan to eat the fruit as soon as possible after purchasing it, as the minerals and vitamins tend to diminish as the melon ages. Whole watermelon can be stored at room temperature, but the fruit should be refrigerated after it's cut at a temperature of 40°F or lower, and always keep all fruits and vegetables separated in the fridge away from raw meats, poultry and fish.