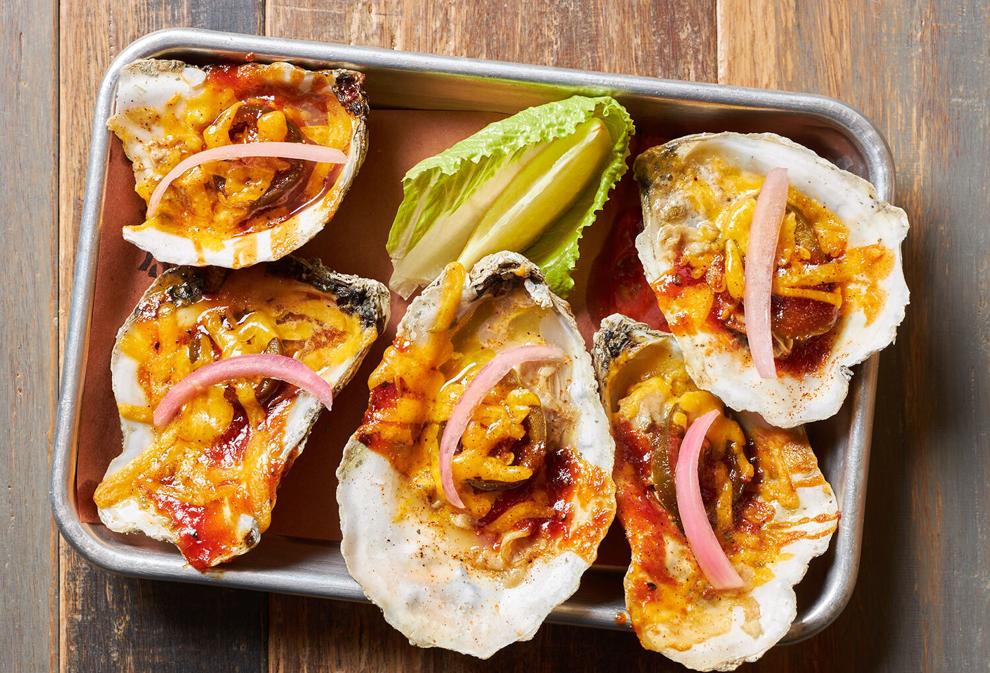 Fire, flame and food is a primitive craving, and Small's Smokehouse + Oyster Bar in Norfolk, Virginia, applies that practice to many of its menu items. Grilled oysters are among those offerings. Logan Small, the chef of Small's Smokehouse + Oyster Bar, likes to layer bold flavors on his oysters and recommends experimentation. He drizzles oysters with a thick Kansas City-style barbecue sauce, tops it with a slice of pickled jalapeño, pickled red onion, smoked Cheddar and a touch of butter, though he encourages using your favorite cheese or any variation of these ingredients.
"You can do anything you want, but the main thing is they need some sort of fat in the recipe," says Small. Oil, butter or another fat will spill off the oyster's opened shell as it melts over the heat of the grill and will eventually cause a flame flare-up, giving a charred flavor to the oyster. The restaurant serves five oysters per appetizer, but this recipe is flexible if you'd like to prepare more.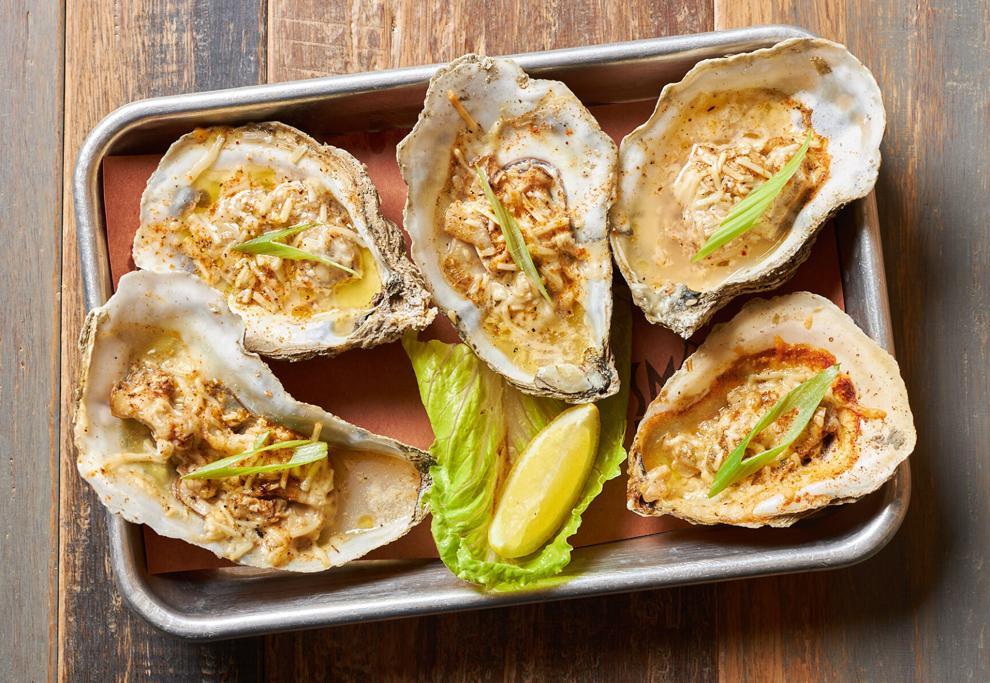 ---
New Orleans-Style Grilled Oysters
12 oysters
Cajun seasoning, to taste
1 large lemon, cut in half (divided)
about ¼ cup freshly shredded Parmesan cheese
1 Tbsp unsalted butter, melted
2 Tbsp thinly sliced fresh chives or thinly slivered green onions
Prepare outdoor grill for direct grilling over medium heat. Meanwhile, shuck each oyster to remove and discard top half of shell, making sure to scrape the oyster muscle off top of shell. Loosen and release the oyster muscle from bottom half of each shell. Arrange bottom halves of shells on large rimmed baking pan.
Sprinkle desired amount of Cajun seasoning evenly over each oyster; use 1 lemon half to squeeze over oysters, removing any seeds. Sprinkle cheese evenly over oysters, then top evenly with butter.
Place oysters, shell-side down, on grill. The butter will melt and bubble over the shell, causing flames to flare and char the shell and oyster meat. Grill 5 to 7 minutes or until edges of oyster meat just start to curl up and cheese will be golden around edges.
Transfer oysters to same rimmed baking pan. Squeeze remaining lemon half over oysters and sprinkle with chives. Serve immediately.