In 2011, just a couple of years after Chris Fladwood was brought on at Soter Vineyards' Mineral Springs Ranch in Carlton, Oregon, he recognized an extraordinary opportunity that would later define his career as a winemaker. It began with something somewhat ordinary: a surplus of juice.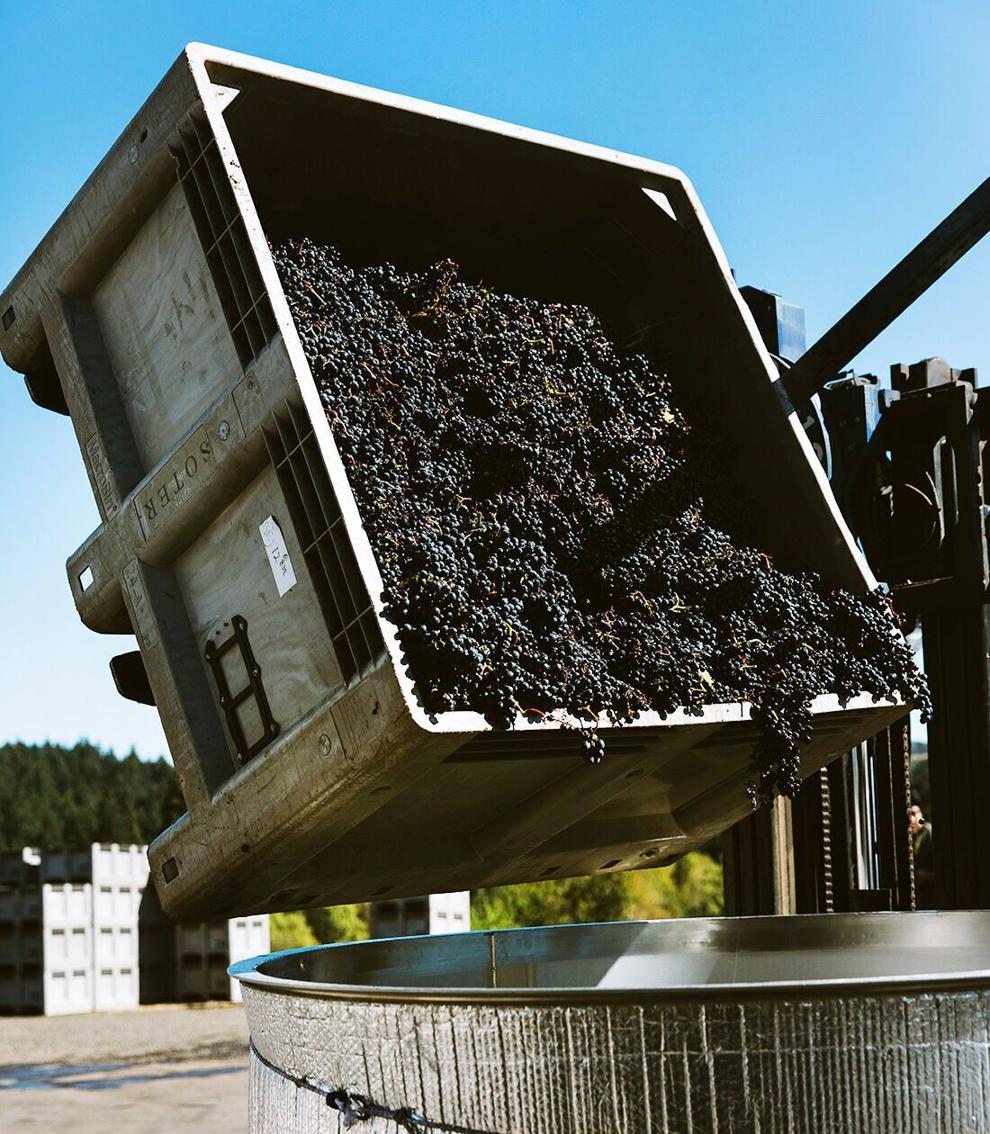 As it so happened, Soter had made a lot of sparkling wine that year and had a large amount of grape juice left over after production. While Fladwood normally freezes the leftover juice every year to use in producing yeast for the second fermentation of sparkling wine, he decided to ferment a full barrel of the surplus juice in May 2012. While malolactic fermentation, which turns a wine's tart malic acid into a softer lactic acid, wasn't traditionally being done at Soter at that time (as it was thought to cause wine to lose its fruitiness and potentially become awkward), Fladwood had other ideas. "I wanted to explore things that I wouldn't normally be comfortable exploring. I said, 'I'm going to do it,'" he recounts.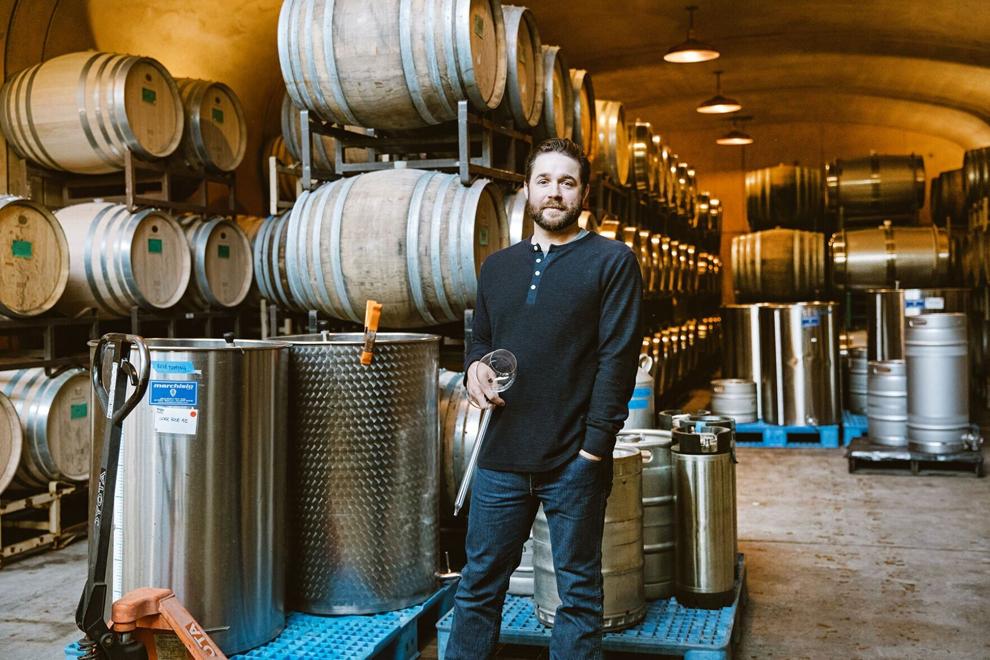 ---
A risky move yields fruitful results
To his delight, his experiment was a success; the result was a wine that retained its fruitiness while offering a soft acid profile. But Fladwood's experimentation stemmed from more than just a capricious decision. At the time, he was watching reputable Champagne producers stockpile reserve wines, something that wasn't being done yet in Oregon. So Fladwood continued adding barrels to the back of the winery's caves each year.
In 2017, Soter Vineyards' founder Tony Soter approached Fladwood about crafting a new sparkling wine — a blend comprised of aged wine from Soter Vineyards and Pinot Noir grapes from a new vineyard Soter had acquired. By this time, Fladwood had accumulated about 10 barrels of his "experiment;" he also was ready to tell Soter that he had a similar idea for a new sparkling wine. But then realized he had a problem: Soter didn't know about the barrels Fladwood had stockpiled.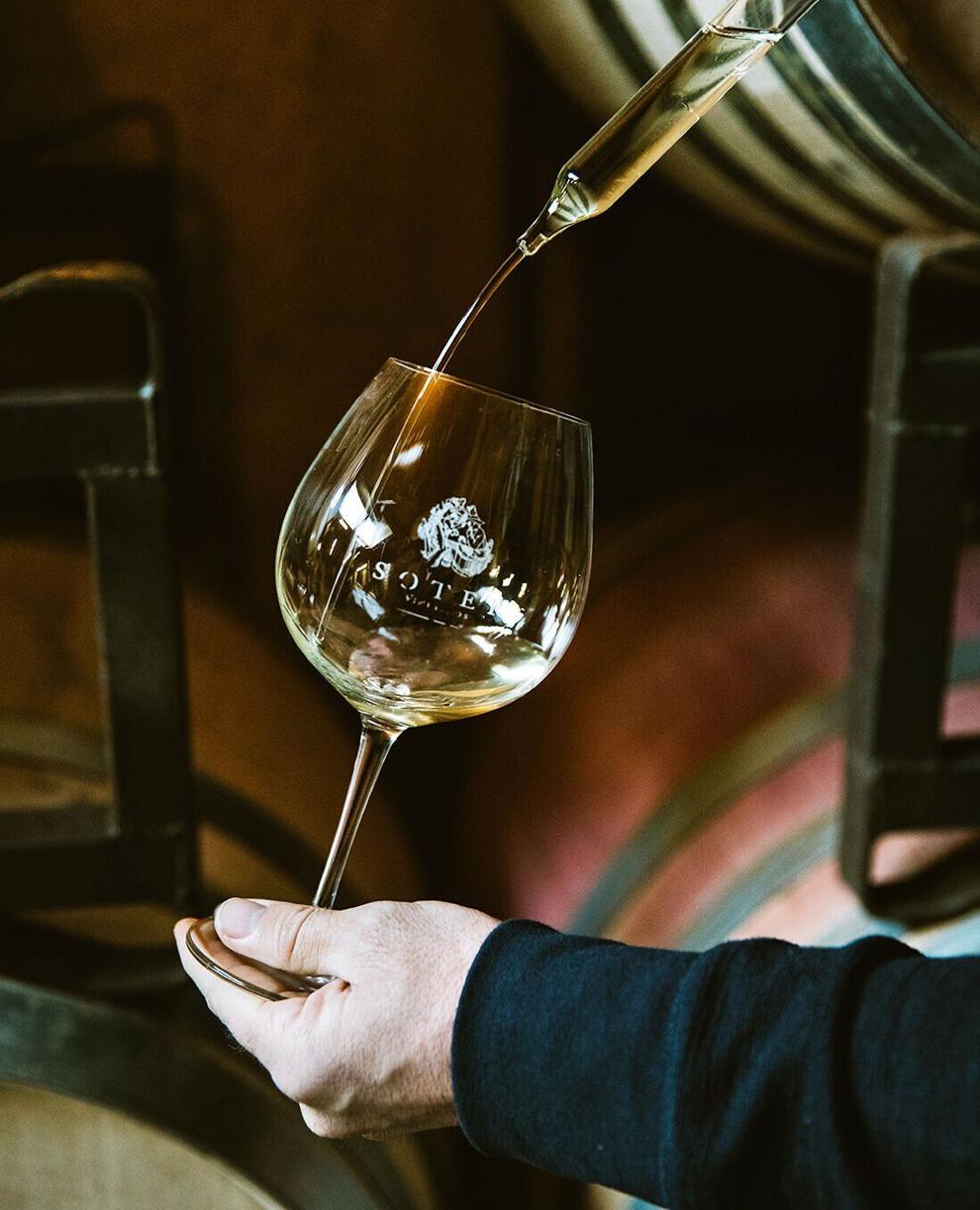 "It was one of those moments when I didn't know if I was going to get fired or celebrated," Fladwood says.
The result of the ensuing conversation is a new sparkling wine that will be released in spring 2022, Soter Vineyards Estates Brut X. The wine is a blend of 50% fresh Pinot Noir from the new vineyard, which is located to the south of Mineral Springs Ranch, and 50% aged Soter Vineyards Chardonnay. While it is called Brut X, Fladwood was quick to explain that "We don't want to call it just brut because that paradigm has already been written. This wine is not a wine that is supposed to be identical year to year. In fact, it should have even more variation than a vintage wine ... rather than taking the essence of just one vineyard ... we've created something infinitely more interesting."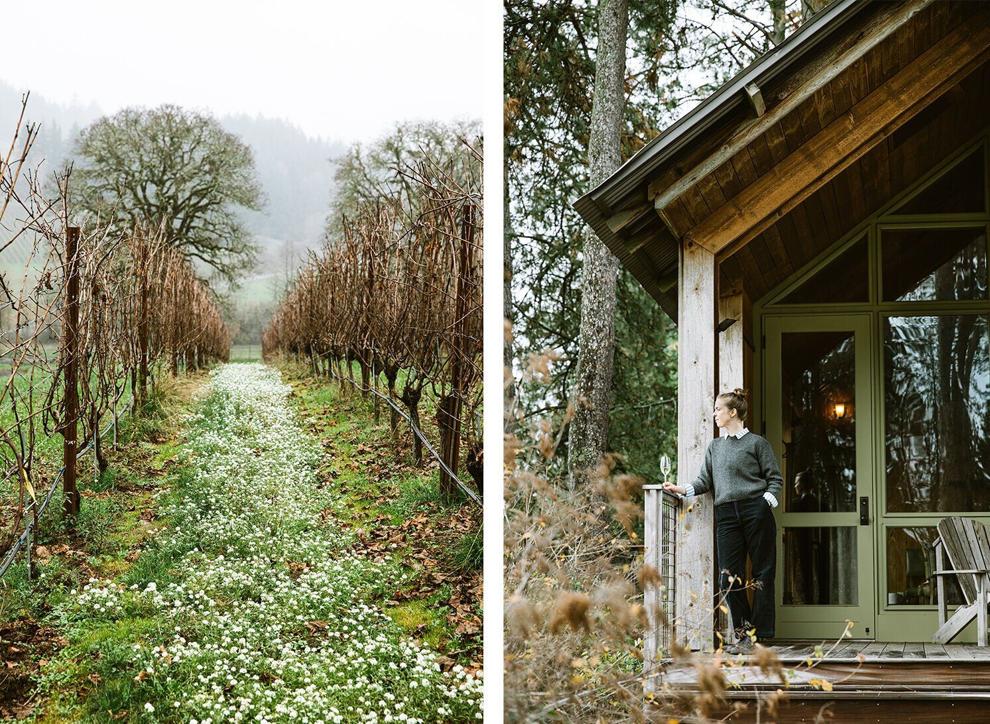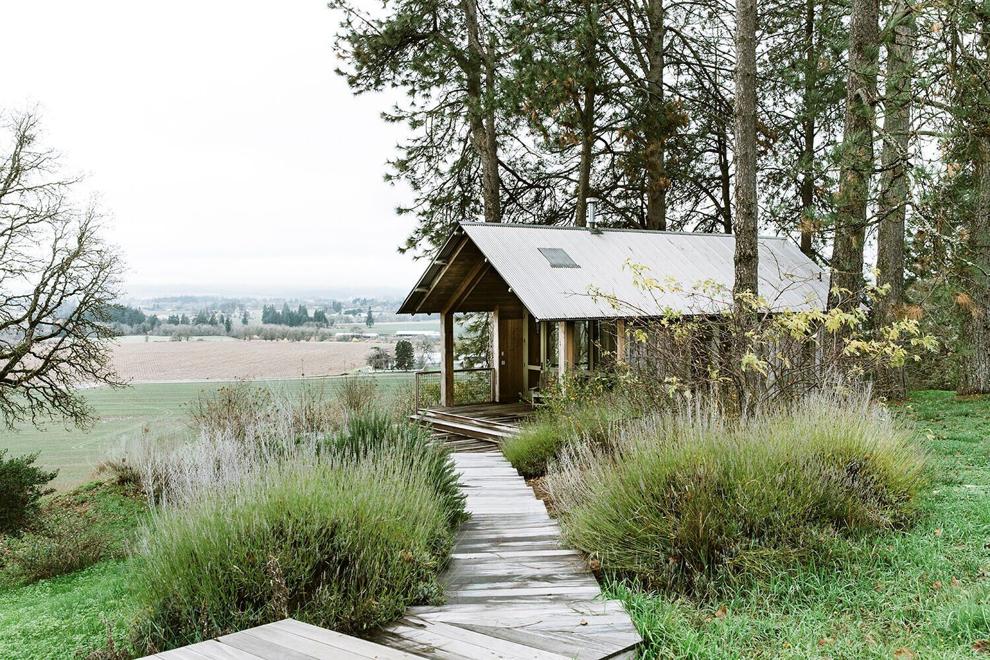 ---
Old-world traditions meet new-world vision
While Fladwood's approach is clearly rooted in old-world winemaking traditions, he is also guided by Tony Soter's mentorship and vision. "He handed down the idea of making wines that push the bar," notes Fladwood. "We're utilizing the methods that have been cultivated to create the finest sparkling wine while also pushing the needle of flavor and intensity ... to showcase the vineyard they come from."
To experience Soter Vineyards' wine is to experience Mineral Springs Ranch, a sprawling 240-acre property in the heart of the Willamette Valley.
Tony Soter and his wife Michelle purchased the property in 2000. Their first vines, mostly Pinot Noir and a bit of Chardonnay, were planted in 2002, while the rest were planted in 2006, bringing the total plantings to 42 acres.
But there was still so much land.
---
A role for every being
The Soters and their team decided to seize the opportunity of the rich land — and what it could contribute to winemaking — by embracing a biodynamic approach to farming. Biodynamic methods emphasize sustainable practices in every aspect of the farm, whether through composting leftover vines or by rejecting the use of GMOs and synthetic pesticides. From the farm's Scottish Highland cows to its goats and sheep, even the animals have a purpose that goes beyond providing food.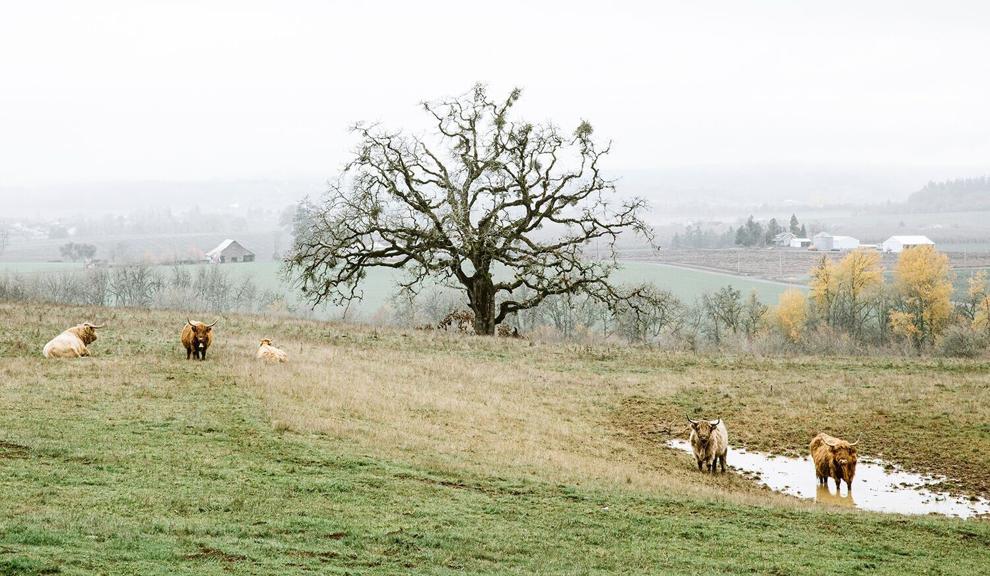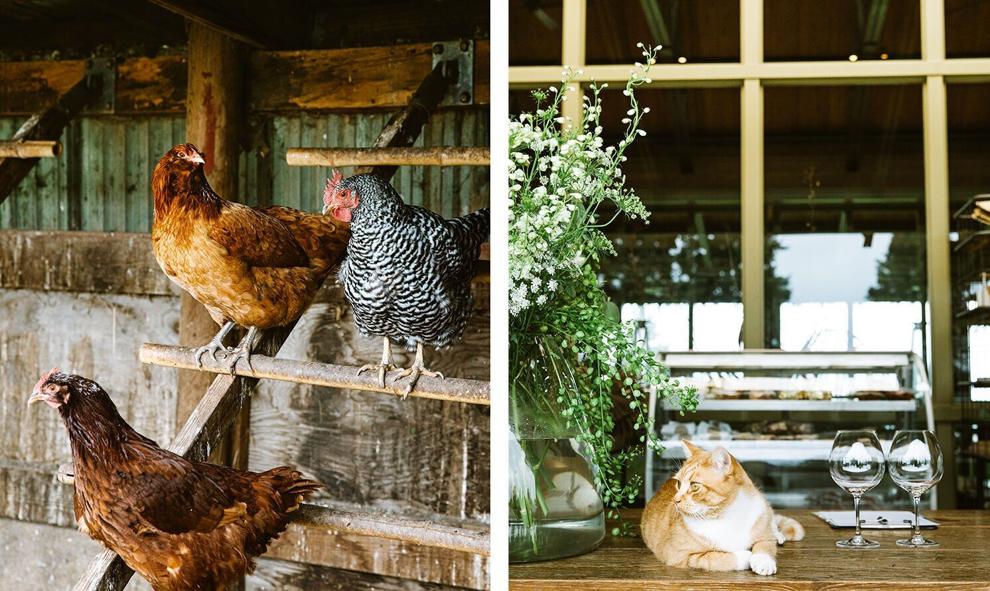 "Every single animal here has a job," Fladwood says. "The cows keep our pastures mowed so we don't have to drive tractors and consume fossil fuels ... we also have a whole pack of dogs. Their job is to bring our blood pressure down when they sense it's high," he adds with a laugh.
While its famed Willamette Valley Pinot Noir remains the majority of Soter Vineyards' portfolio, Fladwood is passionate about continuing to pursue excellence in sparkling wines. After all, Soter is one of the few Oregonian wineries that has focused on sparkling wine since its inception, most notably with their brut rosé.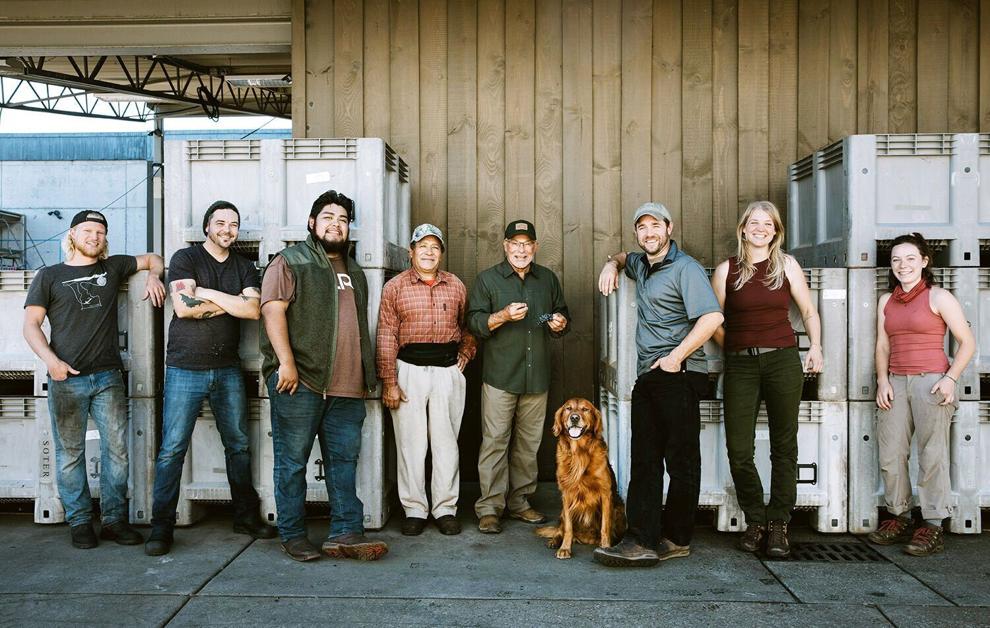 ---
A new take on sparkling wine
However, with old-world stars like Champagne and Prosecco still holding the most market share, you might wonder: Is American-made sparkling wine to be forever in the shadow of these giants? Not even close, Fladwood says. "It's less so a need to catch up than to define ourselves," he elaborates. "For us, what is the new world doing? We're establishing our own type of sparkling wine."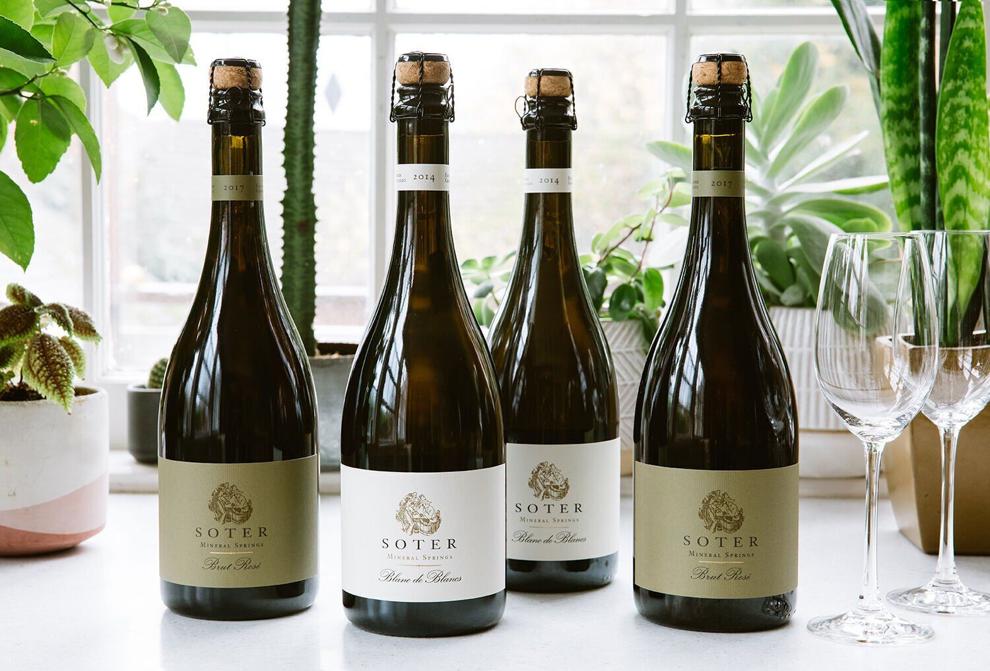 As such, Fladwood is reluctant to give his take on the state of sparkling wine in the U.S. as a whole and would rather focus on regionality. "We are trying to make truly Oregonian sparkling wines," he emphasizes. "We want to establish our own identity."
To Fladwood, establishing that identity comes from the art of blending wines. "We're celebrating something that hasn't been traditionally celebrated in the U.S., but it's long been known in the wine world that the art of blending is amazing," he says. "It's interpreting what each wine has to offer and fitting them together like puzzle pieces. It's about how artistic we can be in the cellar."